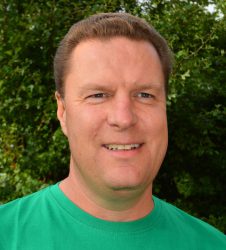 Latest posts by Andrew Gallon
(see all)
Andrew Gallon savours the views at Warley for this Halifax Cricket League Premier Division match against Blackley.
Having lived in Calderdale between 1973 and 1983, a period spanning the formative ages of eight and 18, I'm a bit biased about the district's scandalously underrated scenery.
It's no accident, however, that many cricket enthusiasts believe the Halifax Cricket League boasts some of the prettiest, quirkiest grounds in Yorkshire.
Owing to Calderdale's rollercoaster topography, the grounds are almost all located either on breezy tops or amid wooded, river-threaded valley floors.
Warley Cricket Club's splendidly named Paradise Lane ground is one of the former. Warley Town, a small village despite its grand name, is a fair old climb out of central Halifax.
The visitor's reward is superb views. If you're planning to watch a game at Warley, set off early enough to continue past the village, following the Mount Tabor road. To the left, the panorama encompassing the Calder Valley and Luddenden Dean is sensational.
The Paradise Lane ground is one of the oddest I've been to. With a small pitch that slopes away steeply in all directions from a tiny square, it brings to mind Huddersfield League Hoylandswaine Cricket Club's similarly idiosyncratic set-up. At each ground, the only level area appears to be the wicket.
So marked are the undulations, looking down the Warley ground from its far end, fielders on the opposite boundary are visible only above the waist.
Given the lack of room, Paradise Lane's facilities represent a triumph of ingenuity. Necessity, I guess, was the mother of invention.
Warley Cricket Club have somehow managed to shoehorn dressing rooms, a tea hut (with decking), a scoreboard and permanent nets into limited space beyond the boundary.
Mature trees fringe the near end and bottom side. A well struck shot down the slope is likely to end up on the adjacent Cliff Hill Lane. The name says it all!
In full leaf, the trees mask some of the views. What can be glimpsed through gaps is seriously enticing.
The Warley ground is so tight for space, there isn't any parking. Prompt arrivals will find a spot in the village's free car park, about 50 yards from the ground's modest entrance gate. If you're late, you'll have to make do with street parking. Try the vicinity of the Maypole Inn, alongside the crossroads at the heart of the village. The inn features an unmissable mural.
Incidentally, don't be tempted to take your car down Paradise Lane. It's too narrow! A Victorian notice, carved in gritstone, warns of the perils of "motors" attempting access.
Distinctive gritstone former textiles weavers' cottages abound in Calderdale. There is an absolutely stunning example – possibly two or more knocked together – at the near end of Warley's ground.
Given a warm, sunny afternoon was forecast, I figured Warley would be the place to catch a cooling breeze. I wasn't wrong. To describe it as 'stiff' would be an understatement! There cannot be many days on the South Pennine moors when the wind doesn't blow.
As an invariably neutral spectator, I try to pick games the league table suggests may be close. Warley, sixth in the Halifax Cricket League's Premier Division, were entertaining Blackley, two places worse off. In the event, Warley won comfortably, by eight wickets.
Star of the show was Warley's Chris Atkinson
As his team chased Blackley's 189 off 45 overs, the confident Atkinson took 95 balls to hit an unbeaten 102. Considering fellow opener Gareth Standeven had been removed without a run on the board, Atkinson's efforts were particularly impressive.
Atkinson, a former professional footballer, teamed up with No 3 Christopher Marsh (78 off 77 balls) to steer Warley to the brink of victory, adding 172 for the second wicket. Marsh was dismissed shortly before the end, but Atkinson, in the 34th over, delivered the coup de grace with a flourish, smashing a six and two fours in consecutive deliveries. 190-2.
These days, Atkinson plays in midfield for Farsley Celtic Football Club, members of National League North. Earlier in his football career, he spent time with the Football League's Huddersfield Town, Darlington, Chesterfield, Tranmere Rovers and Crewe Alexandra.
Plenty of sporting all-rounders have combined professional careers in football and cricket, although not so many in the modern era. Maybe the football season is now simply too long! From my youth, I recall Chris Balderstone, Jim Cumbes and Ted Hemsley doubling up to good effect.
Earlier in the game at Warley, Blackley, electing to bat, got off to a promising start. Wayne Swift (82 off 90) and Sam Mindham (26) put on 70 for the visitors' first wicket.
Swift, wearing one of Blackley's vivid, apple green caps, then got together with Sam Hesmondhalgh (19) to advance the score to 118-2.
But the next six Blackley wickets produced just 34 runs. Tailenders Joseph Murphy (21 not out) and Macaulay Shiel (16), the wicketkeeper, added a useful 37 for the ninth. Ian Shaw claimed 5-52 and Warley captain Greg Keywood 3-37.
The match was preceded by a minute's silence in memory of David Bates, who gave so much to the Halifax Cricket League. The teams lined up, respectfully, either side of the wicket.
David, who died recently, played for the Bradshaw and Old Crossleyans clubs before turning to umpiring in 2006. He stood at the 2012 Crossley Shield Final.
From 2014, David was secretary of the Halifax Cricket League Association of Cricket Officials (HCLACO). David's wife, Heather, helped him carry out his secretarial duties.
The tribute, observed immaculately at Warley, was paid at every Halifax Cricket League fixture. I hope David's family and friends drew comfort from such a lovely gesture.
Many thanks to Andrew and you can read his club cricket series, Miles per Gallon, on the website throughout the summer.