You know, what? You can keep your gigantic sporting trophies.
Object number M.28.2.1 in the Marylebone Cricket Club (MCC) Museum at Lord's on London's St John's Wood Road is an unassuming showstopper.
At ten and a half centimetres tall, cricket's most famous trophy is nothing if not bijou. Its mystique is wrapped up in a beguiling story and the whiff of ambiguity.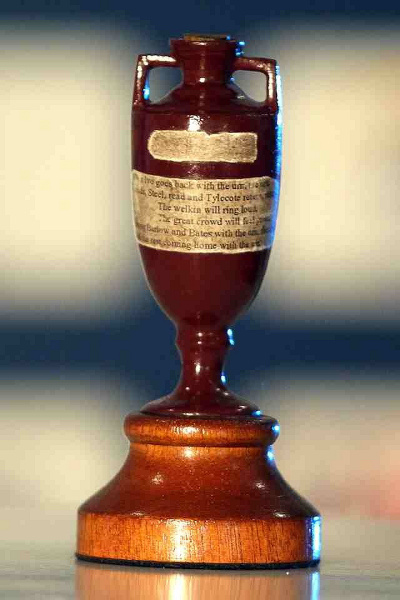 MYSTICAL URN
A cherry-toned pottery urn, dated to 1883, that may or may not contain the ashes of a cricket bail.
So, we know it was presented to England captain Hon. Ivo Bligh though the urn's purpose, contents and origins are anyone's guess.
It is incredibly fragile and has only set foot in Australia a couple of times; doesn't travel well apparently, not unlike one or two England sides down the years.
So, winning captains don't see it, let alone lift it. Instead, Joe Root and Steve Smith will compete for a chunk of waterford crystal.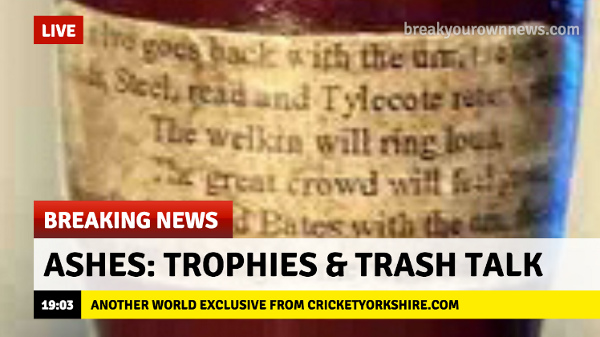 TRASH TALK
Ah yes, the usual niggle and chunter has been splashed across back pages and social media but we'll all judge proceedings when the umpire calls 'play' and not before.
It can only go wrong if you start spouting headline-rich, verbal grenades that subsequently prove to be wide of the mark.
Call me old-fashioned but the jousting may crank the pressure cooker up a notch but I crave a bit of respect and sportsmanship.
Australia to win by a landslide? Well, it's not that cut and dried. The Ashes are tied 32 series each with five draws apiece though Australia have a much more convincing record in their backyard.
Of course, you can bend statistics to your narrative. England are current holders and have dominated in recent years but were eviscerated 5-0 in Australia last time.
Kicking off in Brisbane, where Australia haven't lost an Ashes Test since 1988, is a no-brainer but records are there to be broken, he says optimistically.
England not losing that first Test goes a long way towards cracking the 5-0 mantra and proving it's a myth. On the other hand…
So, Joe Root's eleven good men and true need to make this slice of Queensland more Gabba Dabba Do rather than the Gabbatoir.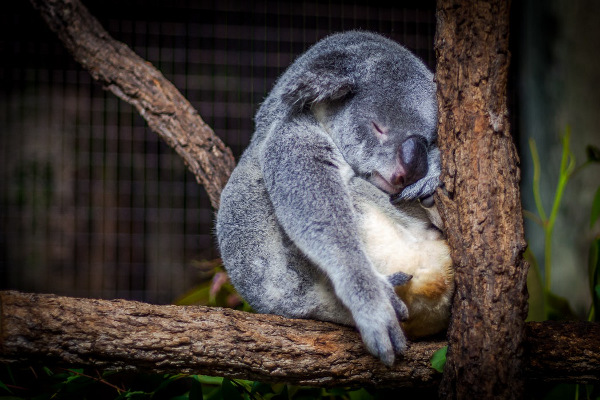 WHO NEEDS SLEEP?
So, hands up…who's staying up all night? All credit to those for whom upending their body clock is a sporting rite of passage.
I guess you'll be downing pints of industrial-strength Yorkshire Tea to crack through until dawn.
I'll resist that particular temptation. You'd rapidly start getting sleep-deprived articles that looked like a cat had merely wiped its bum across a keyboard.
Though I will be burning the midnight oil for the first hour or two to see how England knuckle down. They must surprise, impress and silence that crowd.
All sounds remarkably easy when written from thousands of miles away.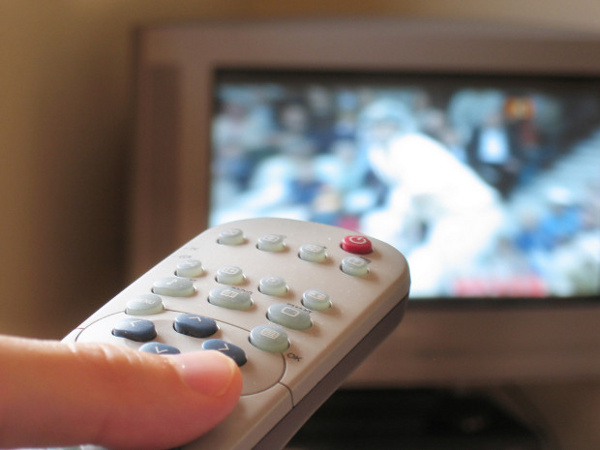 OVER TO YOU, BT SPORT
It's a consequence of media rights in sport being bought by rival factions as contracts come up for renewals that consumers must jump ship or risk paying a premium.
If you are already with BT then it makes plugging into action from the Ashes that bit simpler and cheaper.
BT want cricket fans to sign on the dotted line for 12-18 months, preferably snaffling broadband and TV packages and are offering BT Sport as a carrot.
If you want to watch the international cricket through your telly then you don't actually need a faster-than-greased-lightning 8k broadband switch.
There will be a myriad of choice based on your current provider and how you want to watch the Ashes but…
I've opted for BTSport through EE (As BT owns EE, EE customers get a three-month free trial of BTSport then it's £5 a month but you can cancel at anytime).
There are deals, discounts and ways to circumnavigate the standard corporate traps out there. Take the fact that on the BT Sport website, it states that all packages come with their BTSport app (Online & On the Go) plus customers can watch online.
Would you assume that paying £5 a month for the BT Sport app was a package?
Hmm…I'll let you ponder that but the long and the short of it is that when you log in and try and watch live sport on their website, you get:
'Your BT Sport subscription is a Mobile subscription and therefore does not include access to the online player. Please use the BT Sport app on your mobile, downloading from the Apple AppStore, Google Play, Microsoft Store.'
Defeated? Never. It is possible to subscribe to BT Sport and watch it via their app and then beam those pictures to your telly via a Google Chromecast (£19).
Note the word possible, Google are sending me this from Ireland and halfway through the first Test, we'll see if this masterplan actually bears fruit.
Test Match Special and the BT Sport mobile app will be companions until then.
The point of this amble into technology prices and hardware is to illustrate how sports fans have to jump through hoops through no fault of their own and to offer a short insight into saving some money.
After all, it's not your fault if a broadcaster spends the equivalent of the GDP of a small country to snaffle sports rights and then has to squeeze fans for every penny.
But, that's my soapbox moment over…I'm new to BT Sport and if their ads for buying and selling gold on their app are anything to go by, the next few months could be rich pickings.
Wherever and however you connect with the Ashes, it should be hammer-and-tongs, gladiatorial sport at its best. Have fun…
Latest posts by John Fuller
(see all)