I first met Andrew Watson, the former Managing Director of the Yorkshire Cricket Board, at Headingley to talk about Cricket Yorkshire.

He fizzed with ideas, had a myriad of names at his fingertips then sealed a lifetime friendship by buying me fish and chips at Stumps Restaurant.

We catch up by phone a few months after he retired from the game to which he devoted 45 years as coach and administrator.

Unsurprisingly, hundreds of tributes have come in for the genial man who progressed up the ranks over decades.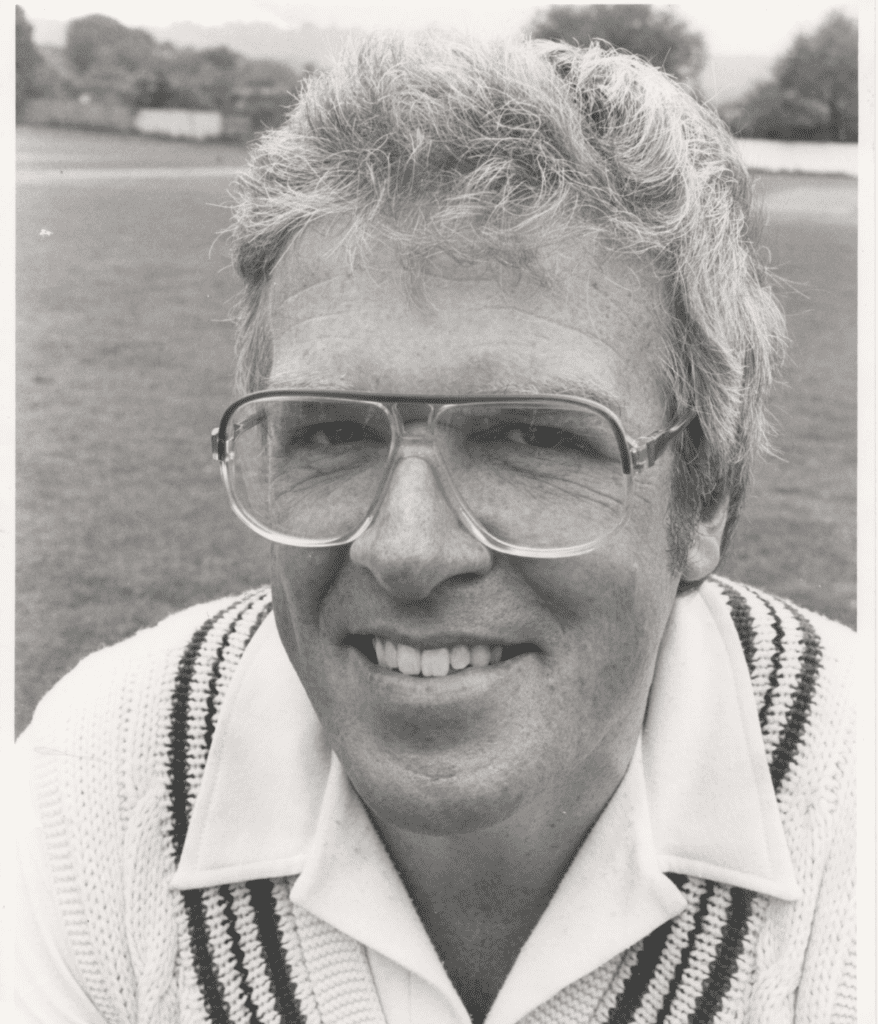 Andrew is the last remaining member of the quartet who formed the Yorkshire Cricket Board in 1996, when he was appointed as a Cricket Development Officer.

There were no jobs in cricket back then and no job security. Temporary contracts and many hats is the way he tells it.
---
'They were very scary times. The four of us had come from a stable job where you got a pension and probably had that job until you retired. It was a leap in the dark. You didn't know if you'd be back to your old job – but they were the most exciting times.'
---
The four members of staff that made up the original YCB (it now has 32 staff) had a huge remit from coaching to tutoring to club liaison, county age group cricket and school visits.

Nowadays, a temporary role would be expected to be made permanent relatively soon – but funds for county board administration back then were meagre.
Damningly, job security, as with the furlough scheme during the Covid pandemic which we'll come to, wasn't deemed important. The money came from the Cricket Foundation, not the ECB, at the time.

An initial two-year temporary contract remained so for nine years.

As is the case now, county board staff often juggle various roles, particularly in a region as vast as Yorkshire with the volume and variety of cricket that happens.

For Andrew, he also represented the YCB by joining South & West Yorkshire Sport (now the Yorkshire Sport Foundation), including a stint as Chairman.

Then in 2006, the England & Wales Cricket Board (ECB) got a trust fund set up that allowed them to make all of the temporary staff at county boards permanent.

It was a seismic move for Yorkshire who were allocated four Cricket Development Officers which meant more help in supporting and growing recreational cricket.

Since, Andrew has done every job going at the YCB from coaching to child welfare to facilities.

He believes the Yorkshire Cricket Board is in a strong position and empowering staff, as well as appreciating the Herculean efforts of volunteers, has been key.

Andrew's own start in cricket was very much tied to South Yorkshire works and club teams, as well as the inspiration county cricket gave.
---
'I suppose it all started with my Dad taking me on Handsworth Rec just to play cricket. I was only five or six years old. I started playing when I was eight. It was a very basic church team – but he'd played for years and years with works teams.'
---
At 10, a young Watson was taken to see the Yorkshire team of the 1960s play at Bramall Lane. He remembers Trueman steaming in from the Pavilion End, shortly after his 300th Test wicket.

A 12-day Festival of cricket was the only way most South Yorkshire folk would get to see their White Rose heroes with Close, Illingworth, Boycott, Hutton and Fred in unstoppable form.

The county scene was a bit different from Sheffield club cricket. As Andrew recalls: 'The pitch was flat. The grass was cut and they could throw and hit the ball a long way!'
In club cricket, he's best known for his time at Sheffield United CC where he was the player/coach for 15 years. His overall club cricket career was one of longevity, spanning 31 consecutive seasons: 'A fiery fast bowler who turned out to be an off-spinner!'

Cricket coaching found him when Eric Burgin, who shared the new ball with Trueman at Yorkshire for a time, saw potential in Andrew.

Burgin asked him to coach at Sheffield United, despite Watson not having any qualifications.

He became the Sheffield Lord's Taverner's Manager then moved up the coaching ladder before becoming a tutor of coaches: 'I used to coach at Bramall Lane on a Sunday morning. There were no health and safety in those days. Bramall Lane was a leaking shed with four lanes and water dripping through everywhere!'

After Sheffield United, Andrew coached representative teams including Taverner's and Joe Lumb sides so he'd had 20 years' experience in the bank when the opportunity with the Yorkshire Cricket Board arose in the 90s.
---
He laughs at the memory: 'Our equipment when we started was a sponsored cricket bat, a clipboard, a pen and a fax machine!'
---
Interviewing someone like Andrew who has been there and got the t-shirt across so many aspects to recreational cricket is fascinating to listen to.

We're seeing a significant rise in women's soft ball and hard ball teams this summer across Yorkshire. (Read my Crossflatts vs Bradford Park Avenue Ladies feature).
The landscape was very different back when Andrew started developing and coaching in women's cricket in 1987 – helping to launch four teams in South Yorkshire (three of whom are still operating today).
Coach education is one of the many facets to a county cricket board. Andrew's CV speaks to an interest and breadth:
The first ever Women's Only ECB Level 2 course; L1 courses for the BAME communities, so that they could coach back in the Development Centres; an ECB L1 course in Moorlands Prison (Doncaster) and the only tutor to do an ECB L2 course for the Deaf which took a year to develop and deliver.
He also coached all disabilities in every area including autistic children, deaf, partially sighted/totals and those who were physically disabled.
As we conduct this interview, England are emerging reborn from their Ashes trauma to dismantle New Zealand.
Jonny Bairstow and Joe Root are at the forefront; two Yorkies alongside Adam Lyth and Adil Rashid who Andrew coached as county U12 coach for 6 years.

We move on to more recent times… what were the biggest changes in his time at the YCB?

The change in the way the Yorkshire Cricket Board is funded has had a significant impact on the work they can now do and the reach, projects and support they can now offer.

From 2005, bigger counties didn't get the ECB funding that was proportionate to their size and population. Each county board received a baseline figure then the rest left in the pot was divided up.
Now each county has its own separate deal with the ECB and Yorkshire is given the resources that warrant a county where so much recreational cricket is played.
---
It is a common stick to beat the YCB that they don't do enough in certain areas like schools cricket. Imagine if 12 people each got a month in charge of the England Test team or as Chief Executive of the ECB, they do wildly different things.
---
The YCB can choose what to invest where, to an extent, but it's worth bearing in mind that two variables partially dictate outcomes:
The amount of money they are given and changing strategy from funders such as the ECB, Sport England or Chance to Shine.

There is much more cricket in Yorkshire schools than you might realise, thanks to Chance to Shine and the YCB. However, it is still a fraction of what could be possible if there were a magic money tree.

Andrew talks of the 'battle of the playground' and with so many other sports and activities jostling for a child's, teacher's or school's attention, cricket does have a continual fight on its hands.

He cites a key change that came about in 2015 when the focus at the ECB changed to junior development. Previously, funding for county boards came from Sport England whose strategic plan honed in on adult participation at the time.

Other milestones that crop up in our conversation include the growth of programmes such as Last Man Stands, Dynamos and All Stars.
A recognition that more ways to access cricket on their own terms – whether as a five-year-old or a casual adult cricketer after work – would yield better results.

Having started at the beginning, we find ourselves ready to plunge into what life was like at the YCB during the coronavirus pandemic.
The priority, he tells me, was keeping staff safe while the furlough scheme undoubtedly saved jobs at a time of enormous uncertainty.
There were both their own operational and financial mountains to climb but also a responsibility for all those in grassroots cricket too.

An absence of club cricket for half a season in 2020 as well as many restrictions on spectators and socialising hit coffers hard.

There came a crunch point for the YCB itself.
---
'We were very, very grateful for the advancement of ECB and Chance to Shine money when it mattered. If it hadn't have been for them advancing certain payments, we would probably have gone under.'
---
There was also considerable help for Yorkshire's 700+ clubs: 'In Yorkshire, we drew down £3m for clubs, outside cricket funding, to help support them and keep the lights on and them going. We had to be there for them.'

Six members of YCB staff worked all of the way through the pandemic under intense pressure, while the mental health of all those missing was not forgotten either.

Cricket was the first sport to return and behind the scenes, there were frantic calls made all of the time to react to shifting circumstances and pass on information when it was available.
The criticism of the ECB was that information was too slow to formally make its way out, particularly when Ministers were tweeting live updates and grandly announcing when 'cricket will return'.

As a result, we had the farcical situation of clubs getting all of 24 hours to prepare for the resumption of cricket after lockdown, needing first to read, understand and act on a massive list of requirements.

You suspect that the ECB was caught off guard as much as anyone else. It had a slot on Wednesday when they talked to The Department for Digital, Culture, Media & Sport (DCMS).

That often left too little time to hammer out specifics before a weekend of club cricket. The ECB and YCB did cop some flak at the time but these were unprecedented times and both were waiting for the drip of information.

Andrew confirms that the YCB talked to the Regional Heads of the ECB 2-3 times a day for months about Covid.

Ultimately, we all got through it. Just.
I'm not quite sure how.
It has certainly taken its toll on Andrew, who has retired from the YCB and steps away from the game that has been his life.
---
A hugely popular figure, he will be missed in Yorkshire cricket circles.
---
His love of gardening and the comings and goings of resident Sheffield bird life are a pleasant way to wrap up an absorbing hour.

Yorkshire's diversity in grassroots cricket reflects society. It's both a source of pride and a conundrum that has many answers.

There are 100 one-team urban clubs and a further 100 one-team rural clubs in Yorkshire, each with their particular needs.

Yorkshire's 700+ clubs are so different and catering for them all from funding to courses to advice is a mammoth job.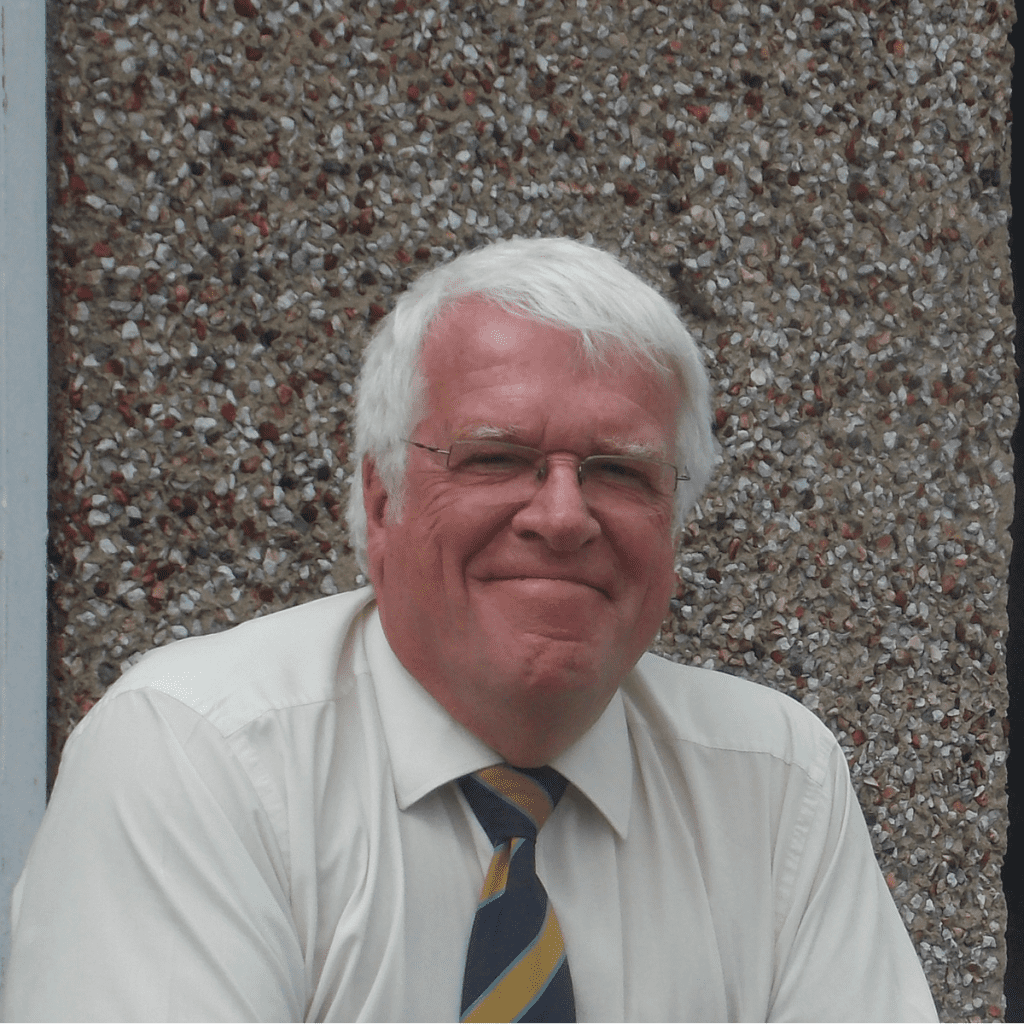 So, Andrew, I ask, what needs to happen to recreational cricket in Yorkshire over the next decade?
More cricket in schools, more coaches, umpires and scorers, he tells me. To support volunteers and make the game more family-orientated.
All complex and wide-ranging problems – and opportunities – for another day and now, another person at the helm.
Latest posts by John Fuller
(see all)