Since schools went back on 8 March, the challenge of getting as many kids as possible playing cricket in Yorkshire has been a primary focus.
As administrators of the grassroots game in the county, the staff at the Yorkshire Cricket Board (YCB) are the ones planning and implementing that vision, in the context of Covid.
The YCB plan, originally earmarked for February, saw seven Community Cricket Officers (CCOs) each delivering 32 hours in their own allocated 19 schools.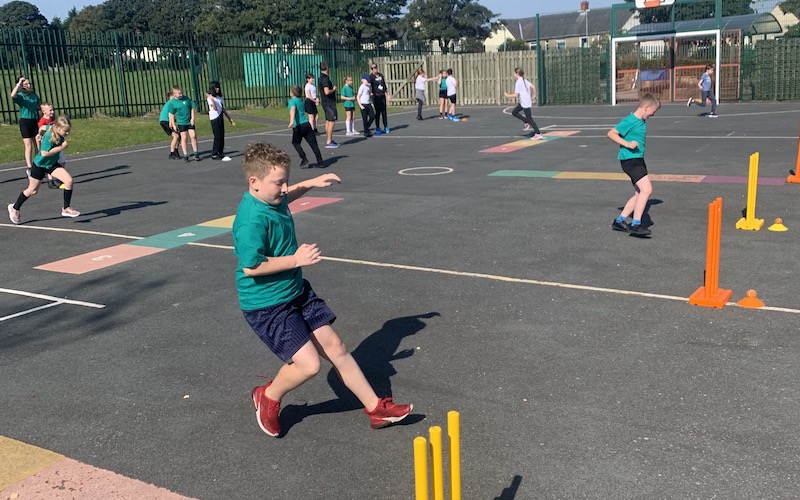 The 'full' school programme includes 24 hours of cricket play per school, teacher CPD (Continuing Professional Development), inspirational assemblies, intra-match play and competitions between schools.
In addition, 300+ schools will receive an 'Engagement Day' which includes six hours of cricket learning from assemblies to classes and parent engagement after school.

If all of this feels a little statistical and dry, it's because this granular data is what drives strategy – but also funding.
The focus for schools cricket in Yorkshire and elsewhere starts with Chance to Shine; the national cricket charity that collaborates with state schools and communities in England and Wales.

County cricket boards lay out their plans, how they will deliver those and are awarded funding on certain criteria and targets.
In a normal year (remember those?), the Yorkshire schools support package would run September to January then Chance to Shine starts up February until July.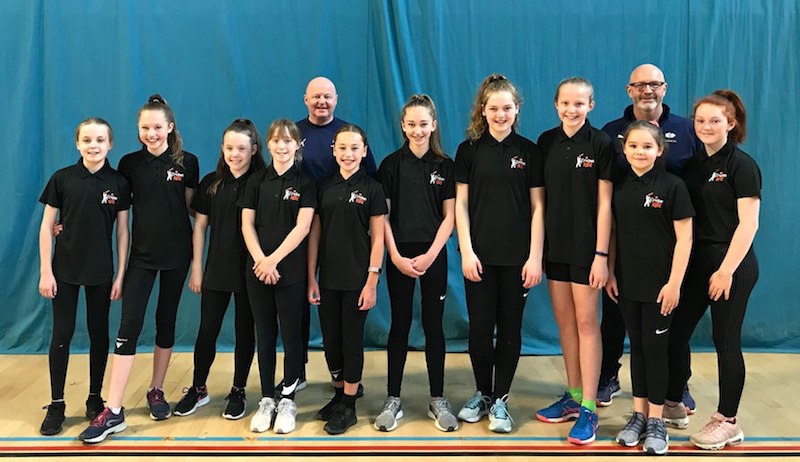 YCCC Charitable Youth Trust

The goal in 2021 is to help 100 schools to do a programme through the YCCC Charitable Youth Trust, aimed at taking cricket into some of the most deprived areas of Yorkshire.
This would be in addition to the Chance to Shine work I described above so with everything else going on, it could equate to cricket in 500+ schools in Yorkshire which equates to a quarter of the total number of primary schools in the county.
How do cricket clubs fit in?
When it comes to the YCB selecting schools to work with, it's with one eye on linking them up with cricket clubs and further opportunities.
So, children always have an exit route into cricket whether that's All Stars, Dynamos, under-nines, Wicketz or Core Cities programmes.

As the YCB's Lead on schools cricket Gareth Davis said: 'It's critical we promote our cricket in schools. Schools are the conveyor belt and act as that migration into cricket clubs.'

He added: 'We know that families know about cricket and will promote it from within so if Dad plays, his son might well play, so you have that flow.'
School Games Week

Cricket is now easing its way back into schools and School Games Week (15-19 March) was one such example.

A week of individual and school challenges that kids could do at home or at school. Jamie Sykes, the YCB's Community Cricket Officer in West Yorkshire, put together a School Games Week video (above) to showcase the Bronze, Silver and Gold levels.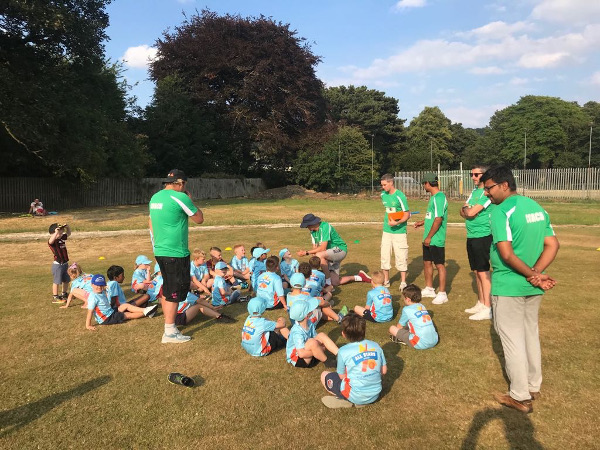 How can your cricket club get involved?

If your cricket club already doesn't link with a local school then the YCB want to hear from you. Gareth Davis is the man to email on all things schools cricket.
Whatever your situation and resources, talk to the YCB if you'd like to connect with a school in your area. You don't have to have a junior section but it could be the start of a collaboration that lasts for years.
That means an important link in your community as well as the potential for junior cricketers, parents who might like a game and volunteers.

Despite the significant effects of Covid, schools cricket has fired up again and the coming months are a vital period to build momentum post-lockdown.
It's an exciting time and there's plenty going on here in Yorkshire…
**This is a sponsored article for Yorkshire Cricket Board – if the mood takes you, click to read Cricket Yorkshire's policy on sponsored content**
Latest posts by John Fuller
(see all)