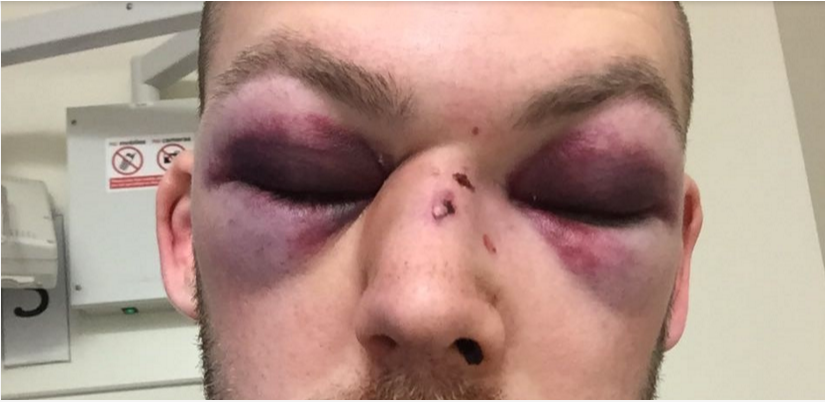 The stitches that ran like a wobbly railway track from ear to ear have been removed but for Lightcliffe Cricket Club's Alex Tait, recovery from a horrific accident is a day at a time.
Monday 13th February 2017 was when life changed forever; while bowling at an indoor nets session, Alex was hit in the face by a powerful straight drive.
The ball that was smashed back out of the nets at high speed hit him between the eyes and resulted in 15 fractured bones in his face with appalling damage to his eye sockets, nose, skull, cheekbones and forehead.
Following hospitalisation, the prognosis was the possibility for multiple operations including the metal plates that have now been inserted behind his forehead and in truth, the full scale of the damage is not yet known.
My own instinctive and selfish reaction was: what if that had been me? I've gone along to cricket nets for decades and I have witnessed injuries occasionally but nothing remotely approaching what transpired with Alex – though it could happen to anyone of any standard at any time.
**
The severity of the injuries is deeply shocking but to really get an understanding of the impact something like this can have, put yourself in Alex's shoes.
Think about the additional stress of loss of income from not being able to work for months (he only qualifies for £88.45 per week Statutory Sick Pay) and the uncertainty of how these injuries will affect him long-term.
In the aftermath, a JustGiving page was set up to raise funds to help Alex and his family and when I last looked, the £10,000 target had been exceeded with £19,256 from 766 supporters.
If there's anything positive to emerge from such a harrowing situation, this was surely it.
It felt like a triumph for the power of social media, the positive role the press can have in highlighting a touching, human story and most of all, a reflection of the generosity of strangers.
**
When we talked this week, Alex was at home in bed after a tough night struggling to sleep due to the pain and cocktail of drugs he's taking.
It is now a month since it happened and despite everything, he was eloquent and candid in how it's affecting him and didn't shy from any line of questioning.
There was even a trace of humour and optimism in this tweet that showed a sense of progress…
It's officially a month since my accident and how things can change ☄???? pic.twitter.com/4SNbIVsGPp

— Alex Tait (@taity_1) March 13, 2017
But the day-to-day reality is obviously still incredibly tough: "Every time I wake up in the morning, my head doesn't feel like my head…it's completely numb from my eyes upwards to the scarring."
What came across were the question marks over future operations and a sense of frustration in his voice at not yet knowing more of what's next.
I can only imagine what the last few weeks have been like for everyone involved.
There must be a strong desire to know what's coming to process it internally and talk through the implications with friends and family.
There are added family dynamics and context at play in that Alex's wife Katie is expecting their second child in July and he referenced the fact he was unable to be present at the twenty-week scan.
He admitted to being astonished by the generosity shown and really touched by the messages of support that have flooded in from around the world:
"The response has been truly overwhelming…the amount of people commenting 'I hope you get better.' "
The money donated so far acts as a safety net of sorts for a time but we really focussed on all the comments from those of all ages who have got in touch.
One particular wellwisher stood out. It was an 84 year-old lady who had taken the time to contact Alex out of the blue.
When you receive a letter from a complete stranger making a donation to you.

I am truly touched by the generosity of others. pic.twitter.com/LT8phz3lOv

— Alex Tait (@taity_1) March 3, 2017

A delicate but no-less-important area of the interview lay in hearing about the poor batsman whose cricket shot caused the accident and how he's doing too.
Alex is quick to emphasise that the batsman isn't to blame for this and it was the purely fate that saw his mate batting at the time.
As it happens, he's a family friend of the Taits and on the Monday it happened, according to Alex, his teammate would not leave his bedside and was utterly distraught, as you would be.
Alex's concern is that this doesn't affect his Lightcliffe colleague concentrating on and succeeding this season in the Bradford Premier League whose squad now possess further engrained motivation.
**
There were two areas of our interview that had me fizzing and at times absolutely raging when I got off the phone.
In irony of ironies, Alex is less than six months into a job as a legal advisor for a company that processes personal injury insurance claims.
In a shameful attitude from a multi-million-pound corporation who can afford not to be so miserly, Alex is getting the bare minimum he's entitled to contractually and was being chased for a sick note the day after the accident while in hospital with such injuries.
We also debated the issue of cricket facilities and how he felt poor lighting contributed to the accident, with many sports halls and venues used for indoor cricket not properly maintained.
In this case, Alex didn't see the ball coming back at him, so didn't put up his hands to defend himself.
There needs to be universal safety standards in sports venues but how this is implemented or policed is quite another thing.
In the ECB's cricket coaching courses, you are taught to inspect the netting and lighting for damage to secure your environment before play commences and not use them if deemed unsafe.
I suspect the reality is that many cricket clubs don't do this and really should every session.
If cricketers, clubs and leagues take anything from this article, re-assess your indoor nets and check for holes in netting, damage to floor surfaces and run a critical eye over lighting and complain if needs be.
It can only be conjecture as to whether this would still have happened if the lighting had been more robust and it's impossible and unreasonable, for me at least, to jump to definitive conclusions around blame.
After all, an accident of this type has many component parts from the speed of the ball to brain processing and reaction times. Though Lightcliffe Cricket Club have voted with their feet and moved to JMS in Keighley for future training.
Then again, I'm not the one with the prospect of one operation to repair a bust nose that makes breathing arduous and perhaps another on my skull.
All that of that notwithstanding, I can only wish Alex a full recovery as his body mends and he contemplates life without playing cricket again.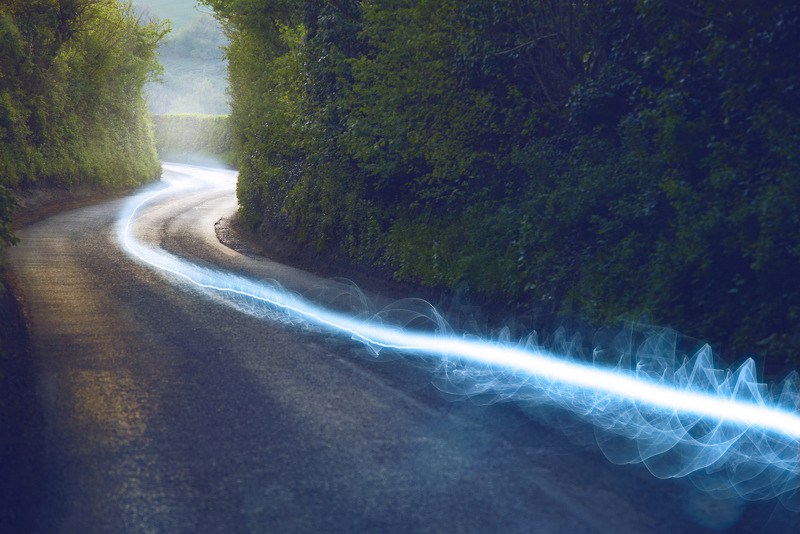 **PLEASE SHARE THIS ARTICLE FAR AND WIDE**
There are share buttons for Facebook and Twitter at the top and bottom of this page.
If you think it's a worthwhile read, please share the article as widely as possible so as many people can get to hear about Alex.
By all means, offer up your views, you can get in touch via Twitter – @cricketyorks – or the Cricket Yorkshire Facebook page.
Thanks for reading.
Latest posts by John Fuller
(see all)