Romel Lahiri shares the story of Asgard Vikings and their involvement this September in a new format called '3 Team Cricket' where three teams compete in the same match.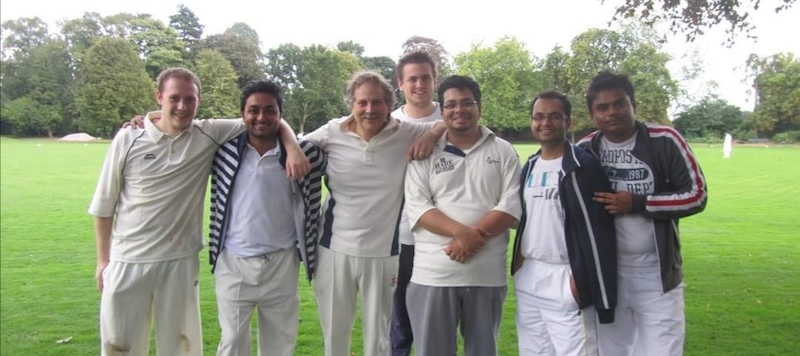 Asgard Vikings: History of an 'accidental club'
On 10 September 2011, seven players (differing vastly in cricketing experience and skills) assembled for the first time to play in a day-long, 7-a-side tournament, organised by The Retreat Cricket Club in York.
As six of the seven team-mates were employees of Aviva Plc, they called themselves Aviva Vikings.
After the tournament ended, those seven individuals decided to continue playing and joined the York & District Senior Indoor Cricket League (as Aviva Vikings Cricket Club) and won the league in their debut season.
Fast forward nine years later and the club, now under the name of Asgard Vikings CC, has three outdoor teams in two leagues as well as a side in the indoor league.
Introducing 3 Team Cricket
With the 2020 season likely to go down as the worst in cricket history with very few opportunities to play outdoor cricket, we experimented with a new format of the game recently introduced in South Africa.
It not only allowed us to try out a new form of cricket – but also gave us the opportunity to involve the maximum number of players possible in a single game.
On 18 July 2020, (Nelson Mandela International Day), 24 of the finest South African cricketers premiered 3 Team-Cricket or 3TC and contested for The Solidarity Cup.
The players were divided into teams led by Quinton de Kock, Kagiso Rabada and AB de Villiers. For the record, AB's Eagles captained by the man himself won the match.
On 6 September 2020, to celebrate the 9th anniversary of the Asgard Vikings CC (AVCC), three local clubs came together to play the first-ever 3TC in York (and most probably England).
Asgard Vikings, Wheldrake and hosts Long Marston, led by Kalpesh Mashewari, Gary Bell and Andy Acaster respectively, contested the inaugural Willow Cup.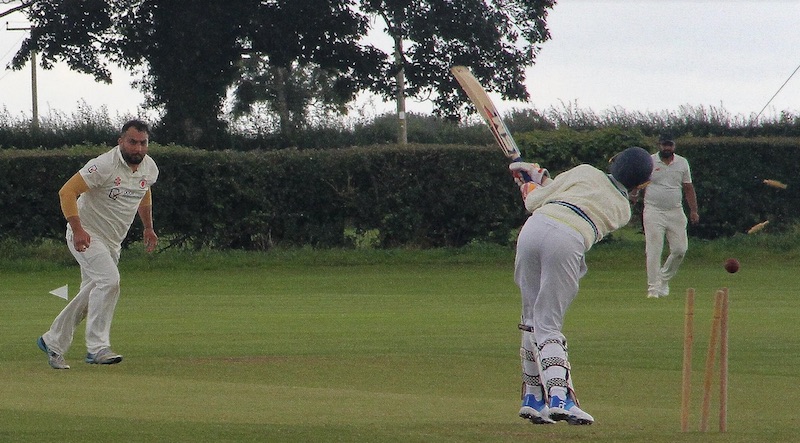 What are the rules of 3TC?
1. A match is played between three teams over 36 overs in two halves of 18 overs.
2. One innings of 12 overs each per team.
3. Each team to bat and bowl to one opponent in each half for 6 overs.
4. Maximum of 4 overs per bowler to either opponent.
5. The team with the most runs wins.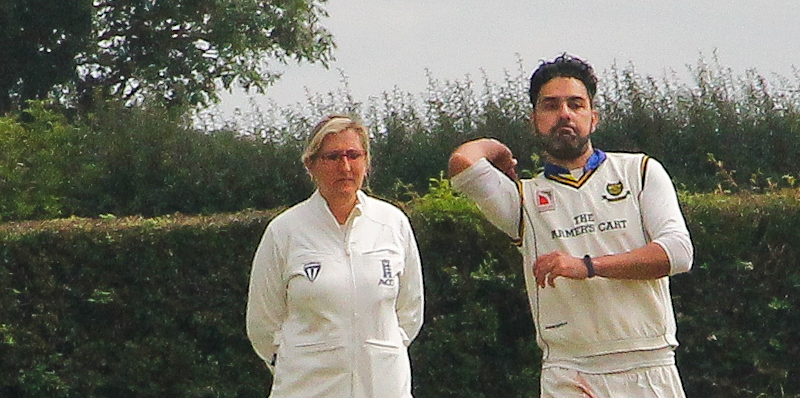 Yorkshire: The Willow Cup (how it all unfolded)
First Half
The first 6 overs mini-game of the match took place between AVCC who batted and Wheldrake who fielded (with LMCC in the dugout).
Thanks to an unbeaten knock of 42 by Para Khan, AVCC posted 72 for 2 in their first innings.
Wheldrake then went out to bat against Long Marston (LMCC) and put on 69 for 3 in their allotted 6 overs.
In the last innings of the first period, LMCC scored 40 for 5 in their first innings with Sankara Dakshinamurti top-scoring with 23 and Salman Syed returned figures of 2-0-7-3.
Second Half
Long Marston CC's second innings ended at 32 for 4 against Wheldrake. This left them with a total score of 72 in their completed 12 overs.
However, 2 overs into their batting innings, AVCC's match against LMCC was suspended due to torrential downpour. Nonetheless, displaying incredible sporting spirit, all three sides agreed to finish the game.
With the rain easing off a bit, Asgard Vikings returned to finish their second innings and with the help of an unbeaten 58 from Quadrat Azizi, scored 106 for 2.
This meant that the Vikings finished on 178 in their completed 12 overs.
That left Wheldrake who were on a score of 69, a target of 110 to score off their last 6 overs of the match to win the inaugural Willow Cup.
Opener Matty Ainsley kept Wheldrake in the game with a belligerent knock of 52 against some good bowling in a persistent downpour.
After his departure, Wheldrake lost their momentum but still finished their run chase on 74 for 4 which was enough to secure them the runners-up spot!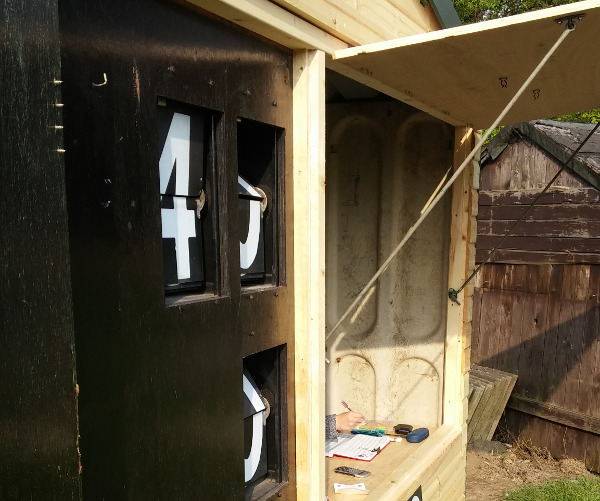 Score Summary:
Asgard Vikings – 178 runs
Wheldrake – 143 runs
Long Marston – 72 runs
Top Scorer
Quadrat Azizi 58* (Asgard Vikings)
Best Bowling
Salman Syed 2-0-7-3 (Asgard Vikings)
Man of the Match
Para Khan 42* & 4-0-42-2 (Asgard Vikings)
& Matty Ainsley 52 (Wheldrake)
Umpire: Barbara Carter
Scorer: Robin Carter
Trophy Presented by: Long Marsston Chairman Peter Acaster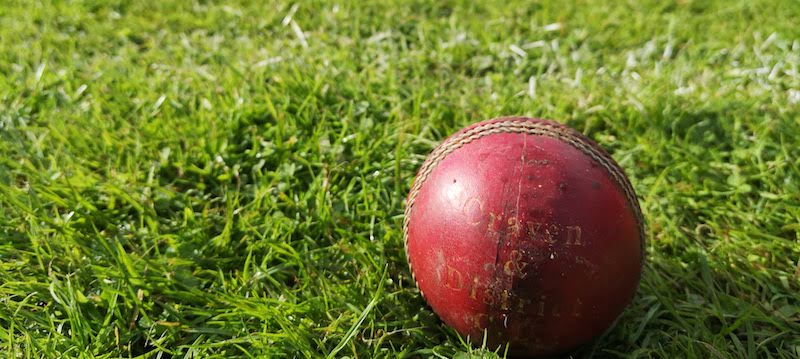 The Cricket Yorkshire View
Thanks to Romel for this tale of the Yorkshire debut of 3 Team Cricket.
If Covid-19 has taught us anything, it's that recreational cricket has to adapt and take opportunities to play and be as inclusive as possible, after the half-a-season that unfolded.
Romel's feedback on how this format was received by the players is interesting. As you might expect, because nobody had played it before, everyone was a bit sceptical and cautious at the beginning but that morphed to taking it seriously soon enough.

Tellingly, all three clubs want to continue 3TC next year, hopefully with more clubs and teams. There has already been interest from others in trying it at their cricket club.
We may yet see formats like 3 Team Cricket catch on in 2021 as well as embracing other more established routes such as Last Man Stands, alongside usual league cricket.
Latest posts by Cricket Yorkshire
(see all)