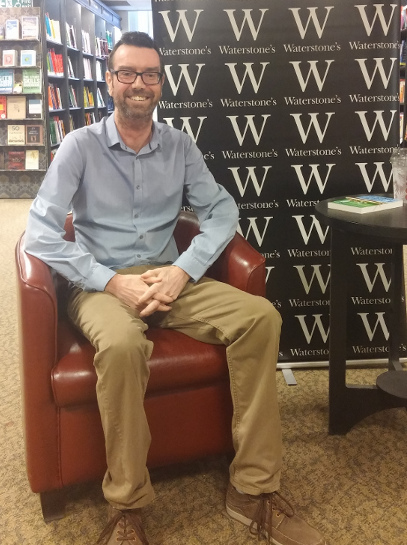 So, I've joined the ranks of published cricket authors now that All Wickets Great and Small – an exploration by foot, bus and rail last summer of Yorkshire club cricket – is out in all good book shops. Or personalised, signed copies are available direct from me with Paypal.
The book launch at Waterstones Leeds last Friday saw friends, family, cricket fans and those who know me through Cricket Yorkshire assemble in the city centre for a reading, free rein with the Pringles and a question-and-answer session.
Seasoned journalist David Warner led me through my career, Cricket Yorkshire's beginnings and the journey of the book as guests got to ask anything they liked.
I had no grand expectations, perhaps not to develop an uncontrollable stutter or prolific hiccups moments before reading a chapter, but it was one of those life-affirming evenings.
With luck and a fair wind, I get to do a few more Q&As at cricket clubs over the rest of the year as we covered a myriad of topics from favourite cricket teas to journalism career advice!
As you'd expect, work on a cricket book doesn't come to a juddering halt once it's been printed with publicity and promotion the next phase. That particular roadtrip has only just started but chuntering away about cricket is one thing that rarely proves challenging.
For me, that's the best bit – talking to cricket fans, hearing what they thought of the book and discussing the issues across the recreational game. Early response to the book has been really promising, buoyed by a book signing at Headingley for the Roses Championship match.
Again, there's that step off the publishing ledge into the unknown. Having bought a load of copies from Pitch Publishing to sell myself, would anyone actually want one?
The answer, written with a degree of relief, is that copies are flying out the door – I had confirmation on Twitter yesterday that All Wickets Great and Small had reached Austria and a friend from school had read the chapter on Ilkley CC and Olicanian CC that mentions an Austrian farmer with wonky ribs.
So, what's the journey from concept to paperback been like? Well, the idea for the book wasn't exactly a stretch – more of a natural extension of what I do with Cricket Yorkshire.
Inspired by books like Harry Pearson's Slipless in Settle and Gideon Haigh's Many a Slip, there felt like agile scope to take the temperature of the grassroots game as seen through the breadth of cricket here in Yorkshire.
Through the evolution of Cricket Yorkshire, I'd also had the good fortune to interview a number of notable cricket authors with Duncan Hamilton's Wisden on Yorkshire and Chris Waters' Fred Trueman biography chief amongst them.
So, the idea of some day writing a cricket book hovered on the periphery but then it's one thing to daydream and another to commit fully, get the book deal then, like a magician, unearth thousands of hours around existing commitments as a business owner and freelance journalist.
A friend on Facebook pointed out that I'd now joined the 3% of those who begin writing who have actually followed through and finished a book – time to admit I probably have a couple of preliminary manuscripts lurking on my iMac's hard drive somewhere that never came to fruition.
Apparently, I'm now eligible to play for The Authors CC and I am happy to report that I am on something of a hot streak with the left-arm, medium-pace pies I offer up to hungry batsmen in league cricket.
Our third team has yet to win a game in 2016 but it's sociable, competitive cricket and we're ever closer, now with back-to-back one-wicket defeats.
A bit galling, particularly given I've had the chance to win us both matches but arch-nemesis death bowler Lasith Malinga I am not.
Yet, I've had a look at my stats on the ECB's Play Cricket network of club websites and might do well to retire with miserly economy and strike rates that can only rocket north once the wickets harden and batsmen settle in for those innings of Chanderpaul proportions.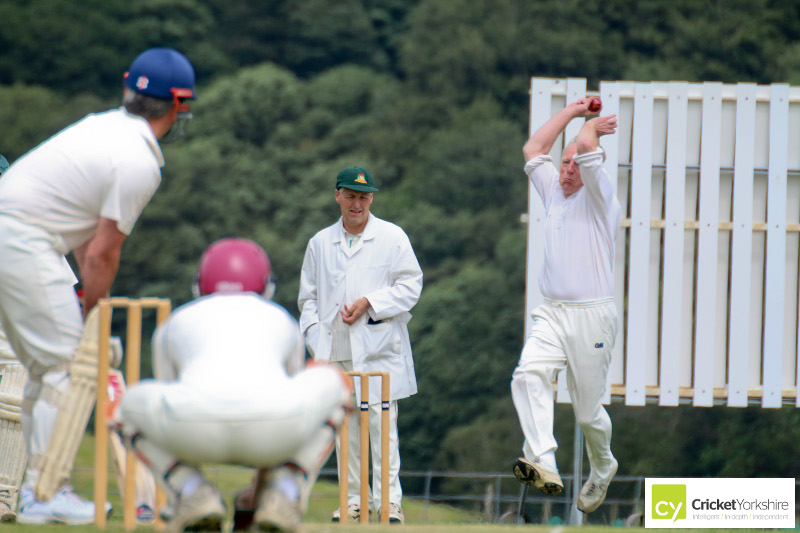 To return to the topic of crafting a cricket book, the only way I could reasonably achieve it was to write on a weekly basis, having returned from far-flung places packed with wonderful tales and a digital camera memory card full of photos.
Writers all have their own routines as to when they feel most inspired and able to immerse themselves and personally, a canal walk then a steaming flask of Orange Pekoe tea and the morning opens up like a smiling oyster.
The advantage of writing the Sunday or Monday after a weekend trip to Thirsk, Scarborough or Bradford meant that precious memories, anecdotes and snippets of conversations were still fresh enough to toy with.
On my travels and during writing, my smartphone became my best friend. Not merely when staring anxiously at Google Maps in the middle of nowhere with digits crossed that the broadband signal would fire back up. 4G becoming 3G becoming H or E…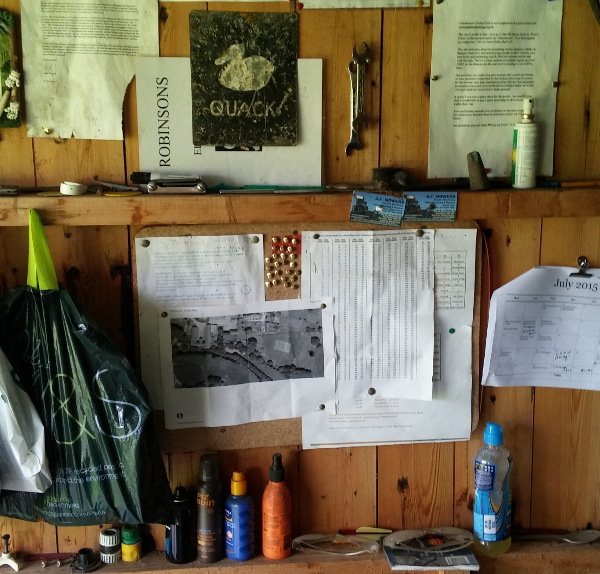 But at some point, I twigged that just taking notes was a one-dimensional reflection of the day and audio, video and photography all helped add colour and depth to the people and places of Yorkshire.
I have a thousands of photos from that 2015 summer of the mundane and the everyday that have never been published. Signs, buildings, trains, all to add accuracy and authenticity because there was not a chance I would recall half of it back in the office.
To ease the pressure, I broke the book down into bite-sized morsels; seeing its evolution as a series of Cricket Yorkshire-length articles initially that felt less daunting.
What's the most difficult aspect of the creative process been? Not the writing. Some chapters flowed while others stuttered but I expected as much. Until the end beckoned and deadlines loomed, I didn't obsessively stalk the word count. Some 50,000 words came together more easily than I could have imagined.
It wasn't the book deal itself either – Pitch Publishing were up front, forthright and a contract was sorted with minimal fuss. Since that first tentative book proposal, they've delivered on spec and the book is everything I hoped for and more.
No, the bugbear was the plodding editing, refining and sculpting that can shape the destiny of a book and where the real skill lies. I can say that particularly as I had considerable expertise to call upon with a number of proofreaders, typesetters and editors lending their wisdom.
Without grumbling, Mrs Cricket Yorkshire read the book over and over and over. She didn't come along last summer but has surely lived every moment through the editing graft since.
Those final hurdles of edits are exhausting because once All Wickets Great and Small was written – rather than finished – I was ready mentally to move on but it still needed knocking into shape.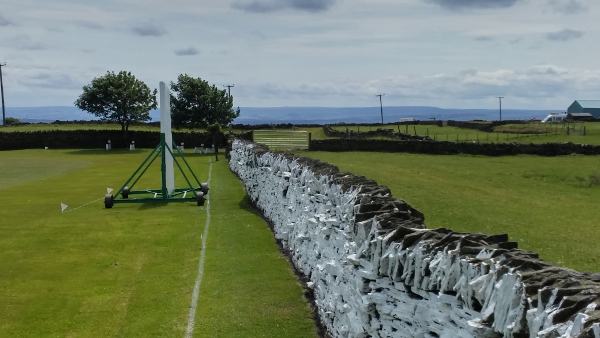 Any seismic lessons learnt? It's gratifying to see my name on a book cover in Waterstones but it was always about having something worthwhile to say on the recreational game and personal observations on the county.
Like a vigilant uncle, I'm already becoming fiercely protective of the book – not steeled against bad reviews because initial feedback has been generous and I genuinely welcome any debates. I'd rather you read it and say what you thought, whatever that happens to be.
No, it's more the sad reality of online incursions just weeks since publication. First-time authors rarely find their pride and joy nets them millions but online discounting as soon as a book is out is particularly punishing.
There are businesses that are already undercutting the full price of my book and though it's the nature of the online entrepreneurial beast, I am bristling and ready to go into bat for authors everywhere.
Would I do it all again? Well, funny you mention that. There is a skeleton of a book emerging but I am less organized and will need some serious man hours and midnight oil if it's to follow All Wickets out into the world.
Thanks again for all of the continued support. I'm starting to get feedback from those who have read it and it's thrilling to see what you have made of the imams versus vicars, the octogenarian county cricket or T20 at the mental healthcare provider in leafy York.
HOW TO BUY ALL WICKETS GREAT AND SMALL…
You can buy a signed copy from me here (via Paypal), feel free to get in touch via email with any questions or nudge me on Twitter – I'm @cricketyorks and the book has its own hashtag #allwickets.
Latest posts by John Fuller
(see all)