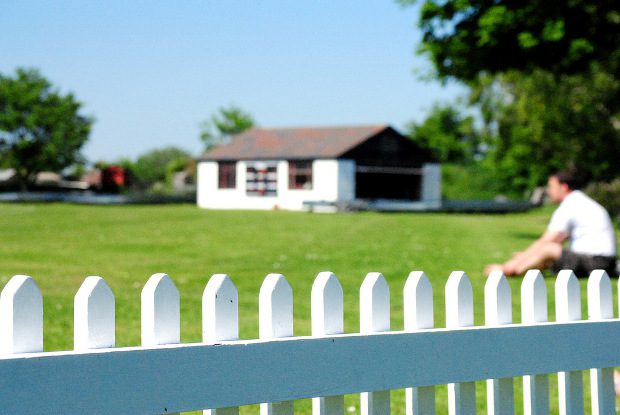 Cricket agent Stewart Molyneux describes himself as a 'straight talking Yorkshireman who doesn't pull any punches.'
You sense he's probably 'old-school' given his Twitter feed is an homage to Yorkshire and England's Brian Close copping yet another blow to the ribcage against the West Indies.
Credit where credit's due, an interview is forthcoming despite fighting a bug that has his voice like a croaking frog (there was mention of a medicinal hot toddy).
Molyneux is one of a host of agents who work within recreational cricket offering clubs and leagues the option to recruit overseas players.
Now, more than ever, UK clubs thrive on attracting overseas cricketers each summer to bolster their ranks and improve the chances of snaffling some silverware.
It's a competitive, ever-evolving market; the demand is clearly there but agents need to come up with the clients who do the business out on the field whether through scorching hundreds, scintillating bowling spells or rocket-fuelled wicketkeeping.
So, what does a cricket agent actually do? Think of them as logistical glue – they'll be responsible for sourcing the right player, at the right budget, for a particular club, sorting all the paperwork and getting them over and settled.
Stewart's role also involves placing cricketers with clubs who want to test themselves away from English wickets with the travel and cultural adventures that go with a spell overseas.
Since April 2011, all agents representing First-Class Players and Counties have to be registered with the Professional Cricketers Association (PCA) and the England and Wales Cricket Board (ECB).
After all, in the top leagues around the country, clubs invariably want former or current professional cricketers and so the lines between professional and amateur becomes fudged.
Of course, lower down the standard of leagues you go, plenty of overseas cricketers still come to the UK each summer to seek fame and fortune – and it's within this swirling land of opportunity where we meet our West Yorkshire-based cricket agent, Stew.
He's an ex-league umpire having done 15 years across the Central Yorkshire, Aire-Wharfe and Craven Leagues and decided to plug a local gap, with the contacts he'd built up, having seen how clubs tussle with getting the right players.
His website lists a selection of clients, only one I've ever vaguely heard of in Steve Liburd, the West Indian batsman who plays for the Leeward Islands – though I can't claim to have a firm, up-to-the-minute reading on the global talent pool within the game.
You imagine if Stew had AB De Villiers and Chris Gayle on speed dial, life would be even more hectic but he's comfortable with a finite, selection of clients he can manage.
From the point of view of cricket clubs, I hear plenty of frustration around overseas players and the role of agents.
Clubs pay a fee, source a player a job, maybe cough up for flights and other expenses and as the zeroes keep spiralling, the player then underwhelms when they get here and the club has that nervous first look at him in the nets.
In case you missed it, Kevin Owens from Skipton Cricket Club wrote a superb piece for Cricket Yorkshire ('the search for that all-conquering overseas') about their potted record with overseas stars and the rollercoaster it involves.
Stats only tell you so much and player form can switch on and off like a tap so clubs have to take an educated guess and to some extent be sold to and steered by the cricket agent.
Yorkshire club cricket has a history of attracting some of the most illustrious names in the game before, during or after they hit the world stage.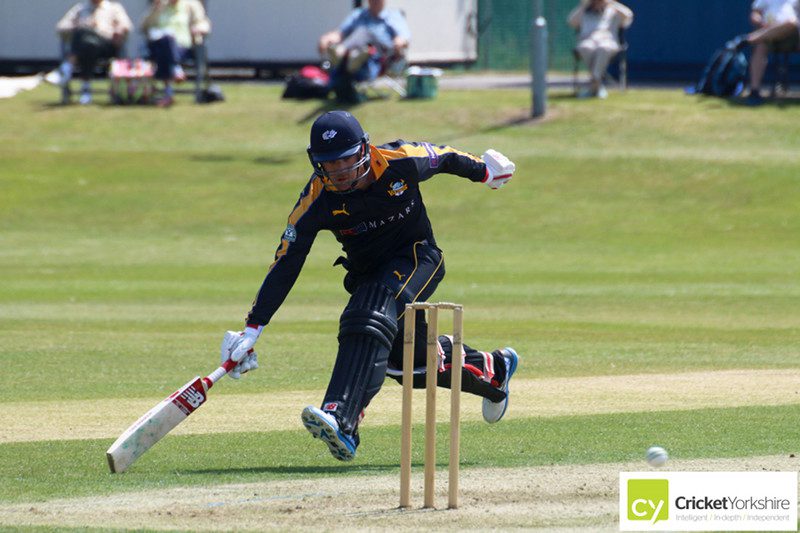 Yorkshire County Cricket Club's overseas player from last season, Aaron Finch, was at Clifton Alliance long before he was clearing that front leg and tonking it out of Headingley for the Yorkshire Vikings.
A cricket agent is only as reputable as his client list and ability to solve a common, cricketing problem.
For my local club last season, that was finding an allrounder who would be a lynchpin in the First XI and, thanks to Stew, an Adelaide batsman and handy legspinner called Tom came over to West Yorkshire and was instrumental in the club's first trophy in donkey's years.
As for this season, Molyneux is pulling the strings to help clubs both in Yorkshire and down South to secure cricketers by the time the April outdoor season swings round.
A few last-minute bits of admin here and there need to clunk into place on a couple of deals but Stew is placing overseas cricketers with Saltaire and Baildon in the Bradford League as well as teams in the Aire Wharfe and Craven League again.
As we wrapped up the call and he disappeared to gargle a bottle of single malt, Molyneux confided who my club is signing for 2016. Was it Lasith Malinga or Brendon McCullum?
Well, that's half the excitement for cricket clubs and the hard-hitting New Zealander heading on a plane will discover a warm welcome on our patch of Yorkshire.
Latest posts by John Fuller
(see all)