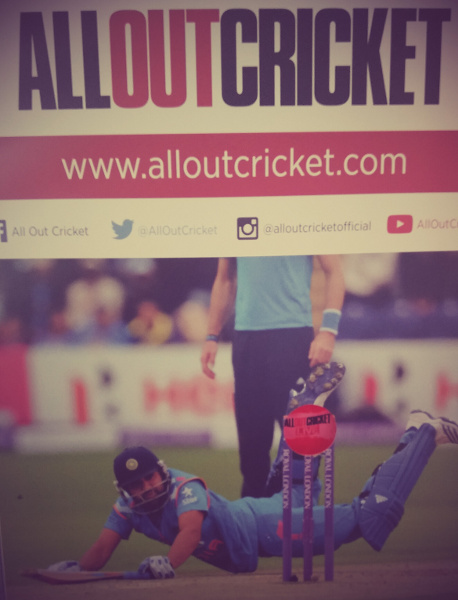 On Sunday, with the help of caffeine and Mrs Cricket Yorkshire, I got myself on a Leeds train at an ungodly hour down to London King's Cross to attend the All Out Cricket Live event at Lord's.
Having written for All Out Cricket Magazine, it was a chance to meet their team and find out from exhibiting brands what's new for cricketers, clubs and leagues in the realm of products and services for 2016.
I was also curious as to how much demand there'd be, even in London, for a public event that was taking place outside the realm of a standard cricket season.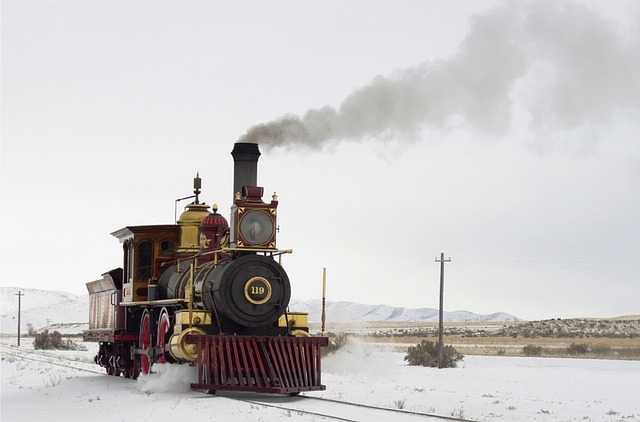 It somehow took three and half hours from Leeds to London, presumably because Virgin East Coast are saving a few quid by running the trains in cruise-control tortoise mode. Can someone, anyone, explain why Sunday travellers have to put up with this when midweek commuters don't?
No matter, it was a short dogleg on the Circle and Jubilee Lines of the London Underground up to St John's Wood to Lord's, the 'home of cricket'. After Scarborough, obviously…
I asked a very polite attendant on the North Gate in a hi-viz jacket if there was a statue of Thomas Lord in the ground?
After all, the founder of the cricket ground was born in Thirsk, there's often a Yorkshire connection, if you go searching.
It threw her momentarily but apparently not, which feels like an oversight, given there's a handsome bronze statue of an unknown bowler in delivery stride, made by Antony Dufont, that stands on the fringe of the Nursery pitch, in the shadow of the space-age JP Morgan Media Centre.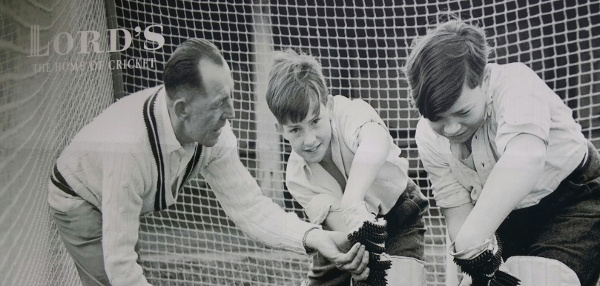 Inside the nursery Pavilion at the registration desk, there was chance to pick up a bag of goodies, including two tickets for Yorkshire Vikings' Royal London One Day Cup match at Headingley on 1 August. I'll be giving those away on the website so someone can enjoy a day at the cricket this summer.
First impressions? Definite success. Well, I've been to a few of these events aimed at cricket fans, clubs and leagues and they've been hit and miss in the past. Persuading enough folk to venture out in February when cricket is not yet on their radar can a tough ask.
What All Out Cricket have in their favour is the reputation as an established cricket brand and strong relationships to attract big-name guest speakers like Henry Blofeld and plenty going on across in the MCC Cricket Academy.
How do you judge these? Attendance? Tick – not the thousands hoped for but plenty more than at other Expo shows. Professionally run? Tick – Live gear tests, masterclasses and cricket challenges all went down a storm.
Having the space and technology available at the MCC Academy was an asset. I missed Mark Ramprakash's Masterclass – probably pootling south of Sheffield about then – but was on hand to see Simon Jones offer bowling tips later.
The Welshman has lost none of his pace and can still wang it down at a rate of knots with no discernible run up. In one of the far lanes, a junior cricketer about the height of a set of stumps was bowling at a fair lick, watched attentively by none other than Devon Malcolm.
A word for the Hawkeye and PitchVision technology that kids could sign up to try in the first hour of the day. I did my own session here for an article in the first year of setting up Cricket Yorkshire. As I huffed and puffed, my bowling speed was announced to the entire sport hall over the tannoy:
'6MPH, FULLER! PUT YOUR BACK INTO IT!'
Back then, I even got a CD to take home that showed my pitch map which resembled all the accuracy of a crazed paintball session. The point is access to this kind of professional coaching bells and whistles enhanced AOC Live, no question.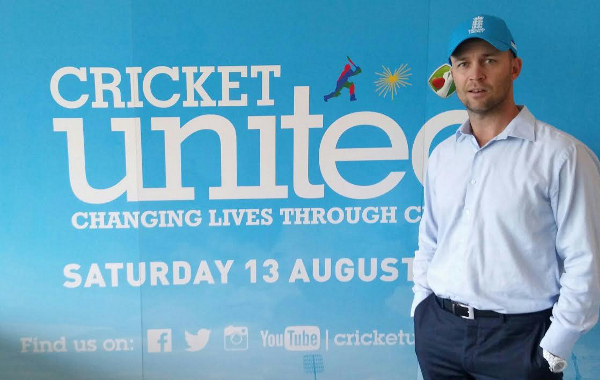 Doing laps of the exhibitor stands was to meet current business contacts and get to know new faces. Jonathan Trott was on the Cricket United stand to lend his support for the charity, whose Cricket United Day will be Saturday 13 August at the Kia Oval during the 4th Investec England v Pakistan Test Match.
There was a welcome blend of traditional and cutting edge for visitors to ponder, pore over and experiment with. Near the entrance stood a Quickscore wireless, full-colour LED screen, powered by the CricHQ scoring software.
It typified a growing trend of meshing the consumer experience in professional cricket at blockbuster matches like the IPL and the Big Bash with recreational cricket. How these two worlds realistically collide, cost is an obvious factor, will be intriguing to see pan out.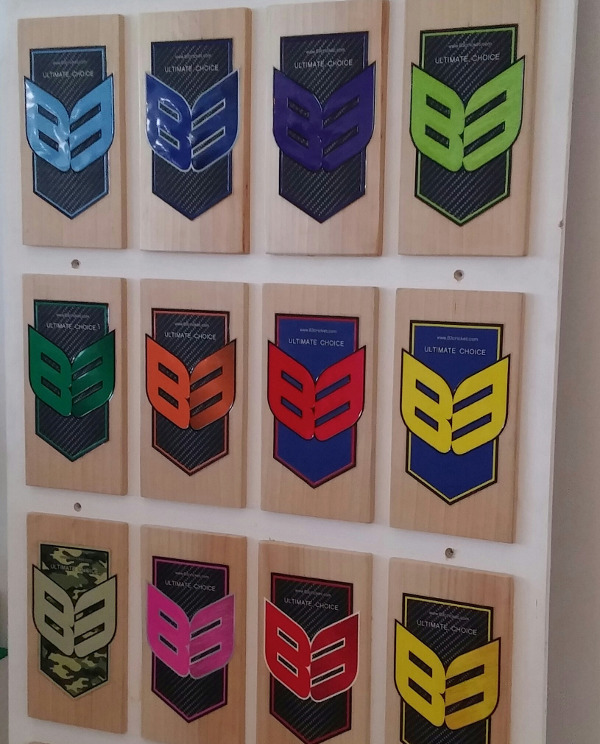 B3 Cricket were in attendance and the Nottinghamshire-based batmakers were on fine form. Their bats had a satisfying heft to them without compromising on balance. Nor did you feel like you were swinging a Giant Redwood. They also caught the eye as their range, in an age where prices are spiralling, appeared to cover all budgets realistically.
The more mundane but no less vital areas for clubs such as insurance and groundmanship were represented. I can't remember the last time I went to a public show and left with a five-grand mower for trimming the square but maybe it happens.
At some point, there was a minor culinary catastrophe. Lord's ran out of food. Or put another way, there looked to be minor meltdown in the MCC Academy café due to demand and an increasingly militant, hungry queue were beginning to grizzle.
In fairness, it was mid-afternoon so I took myself off to the upmarket surroundings of St John's Wood High Street to see if I could mortgage a kidney in exchange for a bag of pork scratchings.
Of course, they don't sell pork scratchings in St John's Wood. Essence of suckling on a bed of wilted greens, more likely. But fortune favours the brave and Gail's Artisan Bakery on Circus Road was a perfect, friendly pitstop where, for the price of a four-bedroom detached property in Yorkshire, half an hour slipped happily by.
Back at Lord's, in one of those surreal moments, I bumped into Keighley-based business JMS who do everything from the surfaces of the MCC Academy to orders of loam for clubs around Yorkshire. Jonathan is providing the covers for the World T20 Final out in India so there'll be a Yorkshire presence one way or another.
In a frenetic last hour, clothing company Kalibazar were patient when being bombarded by my questions. Paxman on teamwear, if you can imagine it. Their shirt for a Yorkshire club, East Ardsley CC, had caught my attention on the way past and well, I can talk the hind leg off a donkey.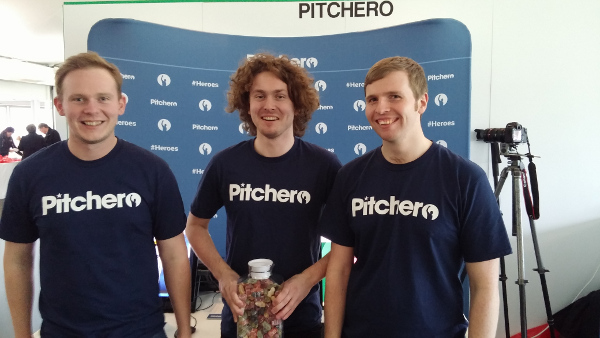 Pitchero, Birstall-based providers of websites for clubs and leagues, were there in their funky blue T-shirts and a massive jar of sweets (think it was a competition).
Or they knew I was coming and had planned accordingly.
CricHQ, who are another company I have my eye on given their drive with a cricket social network and live cricket scoring, came across loud and clear as passionate about what they do.
For scorers and website administrators, the landscape in recreational cricket is muddled and messy right now with a blend of platforms, websites and software with the out-of-date Play Cricket network in the middle.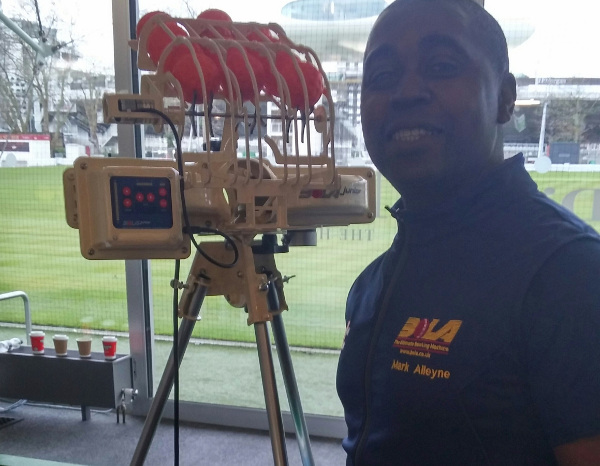 There were two incarnations of a bowling machine aimed at junior cricketers. The Paceman by Dimension Sports, who probably owe me about ten grand in sales because of the popularity of an article I wrote about them once, led the way with an affordable model they've now tweaked.
Bristol-based BOLA have responded with their own product and Mark Alleyne, MCC Head Coach for seven years, was on hand to try and get me to prize open my wallet.
Meanwhile, BatFast were a young company making their debut at AOC Live and should be one to watch. Working out of the Advanced Technology Innovation Centre at Loughborough University, they've developed a cricket simulator I think could work well at Test matches.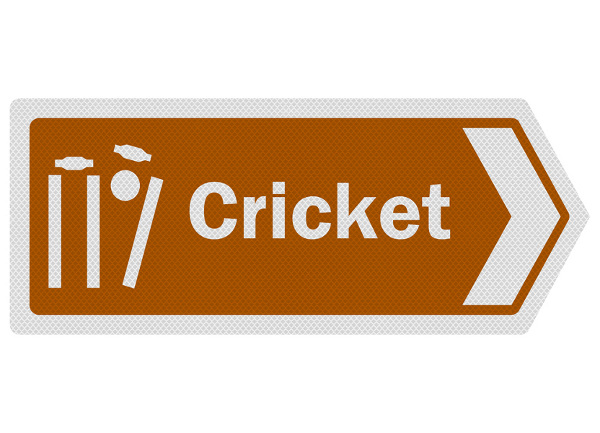 So, can public cricket events thrive out of season?
For sure and credit to All Out Cricket for their efforts on this one. I was also pleasantly surprised that about half the companies exhibiting knew about my recent articles, illustrating that Cricket Yorkshire readers are all over the country, as Google Analytics keeps telling me.
I won't bore you all with the travel chaos on the way home except to say that the cancelled 18.30 to Leeds caused absolute mayhem at King's Cross and I got back to CYHQ via an indirect route of Bedford, Leicester and Derby. It nearly broke me.
There was just time to stand in line at McDonald's like a travel-frazzled robot on the concourse, eyes glazed, while I was given a ticket rather than my food, which totally flummoxed me.
It's a way for them to get your orders and your cash that millisecond quicker but I couldn't help wonder if this had just transformed a quest for spicy chicken strips into a surreal hybrid between the National Lottery and an Argos store. What's next for McDonald's? What about a food catalogue to thumb through?
Would I do it all this again? Of course. Let's something sorted for Yorkshire or Lancashire in the future…
Latest posts by John Fuller
(see all)