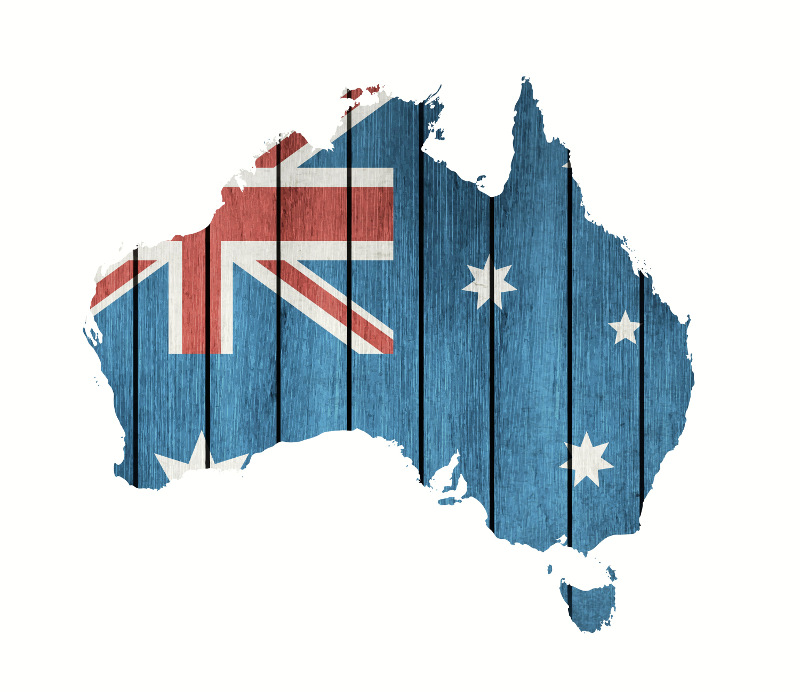 As Sam Baker explores, Yorkshire and Australia have shared cricketing links going back over a century.

Watching England play Australia in the one-day international at Headingley back in September really got me thinking.
Why, as an Englishman, do I have such a soft spot for the Australians and their never-say-die attitude?
As Glenn Maxwell pulled off two miraculous catches – one a full length grab at point to get rid of the dangerous Eoin Morgan, the other a seemingly impossible piece of work to take down Liam Plunkett in front of the Western Terrace boundary – it finally came to me. When all's said and done, we're pretty alike.
Maybe it's the shared shear bloody-mindedness to win at any cost; maybe it's the assumed cloak of brash and uncomplicated on the cricket field.
Look through the Wisden archives and you will find many a tough battle between an unshakable Australian and assured Yorkshireman.
Yorkshire's left-arm spinner Hedley Verity was a thorn in Don Bradman's side, as much as anyone could be, dismissing him eight times in 17 Tests.
In surely the ultimate compliment, the Don once remarked: "With Hedley, I am never sure. You see, there was no breaking point with him."
Think on to Sir Leonard Hutton against Bill O'Reilly or even Ray Illingworth verses Ian Chappell – there is a history of individual tussles, mind games and grudging respect.
Many of my early cricketing memories are of the soothing and easily recognisable voice of Richie Benaud or stories from my grandmother – who watched on as Bradman led his Invincibles side against an HDG Leveson-Gower's XI at Scarborough in 1948.
With Bradman, there remained a special connection with Yorkshire. For those that revel in their history, there was that innings at Headingley, in which he scored his highest Test knock of 334 on the Ashes tour of 1930.
In a nod to commercial enterprise, spectators that filled Headingley for this masterclass could 'hire a cushion for comfort' for only 6d but were requested to leave them behind on the seat afterwards.
If you can credit it, 309 of those runs were made on the opening day at Leeds as Yorkshiremen flocked in to witness an innings that would scorch its way into their memory bank.
The Don would go on to average 192 at Headingley, one of five Test grounds where he averaged over a hundred.
When Yorkshire CCC announced in 1991 that they were to abandon their unwritten policy of only allowing those born within the borders of the county to represent them, as well all know, they originally turned to an Australian.
Before Sachin Tendulkar's eventual Yorkshire debut, then just 18, pictured first with flat cap and pint of Tetley's for the press, Australian seamer Craig McDermott was initially lined up for the role.
What might have been had McDermott's groin not been giving him gip?
McDermott would have become the first of a long list of Australians to represent the White Rose but instead that mantle went to Michael Bevan when the Pyjama Picasso signed in 1995 and played for two summers.
Whilst he scored nine centuries and averaged 58 in his first-class assignments, typically with Bevan, it was the limited overs stuff in which he really excelled.
In fact no Yorkshire cricketer – who has appeared in at least ten List-A matches, has bettered Bevan's average of 61.82.
Once Bevan was selected for Australia's 1997 Ashes campaign, opener Michael Slater was originally intended as an overseas replacement, but when he was surprisingly involved on that same tour, Yorkshire were led to the services of a 27-year-old South Australian going by the name of Darren Lehmann. The rest, as they say is history.
For seven summers between 1997 and 2006, 'Boof' dominated the shires, scoring over 14,000 runs across his 88 first-class matches.
Yorkshire embraced Lehmann's untold thirst for runs and dogged stamina, his first-class average of 68.76 is higher than anyone else – going by those with at least 500 runs for the Tykes.
Oh, so tricky to pick a highlight. It may well be Lehmann's 1,416 Championship runs in 2001 that marshalled Yorkshire towards their first title in 33 painfully barren years.
Some of you might even have been fortunate enough to be in the crowd for his innings of 339 against Durham at Headingley in 2006 that helped his adopted county slam the trap door on relegation.
Of the 30 overseas players employed by the county since 1992, 14 have been Australians.
After the early successes of Bevan and Lehmann, the county had a substantial pulling power when it came to attracting the Aussies and prominent names arrived in the following summers:
Greg Blewett (1999)
Matthew Elliott and Simon Katich (2002)
Damien Martyn (2003)
Phil Jaques (2004-05/2012-13)
Ian Harvey (2004-05)
Mark Cleary (2005)
Jason Gillespie (2006-08)
Clint McKay (2010)
Mitchell Starc (2012)
Aaron Finch (2014-15)
Glenn Maxwell (2015)

For Gillespie, a late career flourish wasn't to be as his two summers mustered a solid 59 wickets at an average of 34; yet his appointment as First Team Coach in 2012 has coincided with the self belief and trophies.
In four-day cricket, it's not just the county's back-to-back Championships for which he's at pains to deflect any credit.
Beating Yorkshire in Championship cricket generally prompts party hats and bunting so rare that it's been over the last few seasons: just three defeats in 61 Championship matches is a daunting stat for opposition to get their heads round.
Is it coincidence that the three times Yorkshire has won the County Championship since the Brian Close era, they have been under the keen watch of an Australian?
A lot of cogs, components and fortune need to fall into place to build and sustain a Championship challenge but let's not underplay astute leadership by the coaches that prep and drill the players.
Wayne Clark led the way for the vintage of 2001 to finally lift that gigantic Championship trophy at Scarborough before Gillespie's more recent reinvigoration of Yorkshire as the powerhouse of old.
After being overlooked for the England coaching position earlier in the summer, it's not out of the question that Gillespie will one day follow Lehmann into leading his country.
For now, we are sharing him with Australia; Yorkshire in the English summer followed by a stint as coach of Big Bash League outfit, Adelaide Strikers.
Credit where credit's due, the collaboration works in both directions with numerous Yorkshire cricketers benefiting from stints in Aussie grade cricket like Jack Leaning and Andrew Gale.
It is believed to be Ray Illingworth who delivered the much-referenced mantra that meshed together the strength of his home county with that of the national side.
Given the way Yorkshire dominated the LV=County Championship with a record points tally and only that blip at Lord's preventing an unbeaten season, Yorkshire's strength still remains a crucial litmus test in assessing the health of the English game.
If Root, Bairstow, Lyth, Ballance, Plunkett and Rashid are all on England's radar right now, Rhodes, Lees and Fisher could well be the future stars to make the transition and wear the three lions.
But given the impact Australians have had down the years in Yorkshire maybe we have had it wrong all this time.
How about Strong Yorkshire, strong Australia?
BY SAM BAKER & JOHN FULLER

Sam blogs at caughtoutcricket.com and you can follow him on Twitter as @SBaker3113.
Latest posts by Cricket Yorkshire
(see all)