Spoiler alert. If you care about the game of cricket in any way, shape or form, the cricket documentary, Death of a Gentleman, will have you weeping into your popcorn – if you haven't already chucked it at the screen when Giles Clarke appears.
This is absorbing viewing, as skilfully put together as any Joe Root innings in recent memory. It began as a look at the threat to Test cricket from the eruption of Twenty20 but veers off into investigative journalism about the governance and direction of the game.
Go and see this. At least twice…you must. Have you gone yet? No? Good, because this review has yet to fully smack you round the chops and dazzle you, as the film succeeds in doing.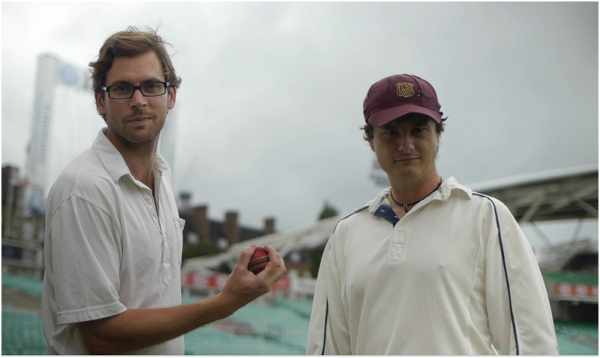 It licks along at a fair old zip as cricket journalists Sam Collins and Jarrod Kimber travel the globe, talking to administrators, players and broadcasters.
To frame the film's plot in a nutshell, Twenty20 – in this tortured analogy, let's liken it to Frankenstein – becomes insanely popular, morphs into a billion-dollar industry and Test cricket begins to suffer.
Cricketers decide to take the four billion pieces of silver on offer rather than represent their country in Test cricket (I'm not judging; bitter perhaps but not judging).
Then, India decides it wants a bigger slice of the revenue pie and we before you know it England, India and Australia hold the purse-strings to the International Cricket Council (ICC) and the rest of the cricketing world are financially over the proverbial barrel.
Yes, that's just three countries with 52% of the revenue out of 105 nations that play cricket. Hmmm.
Sound like ludicrous, hammy Hollywood fiction? Sadly, all true.
Whatever you think you know about the shady world of cricket and political shenanigans, this will shed a whole new unsavoury light.
Along the way, you have your villains of the piece; not cleverly edited to appear that way but dripping with contempt or batting away difficult questions without attempting to tackle them.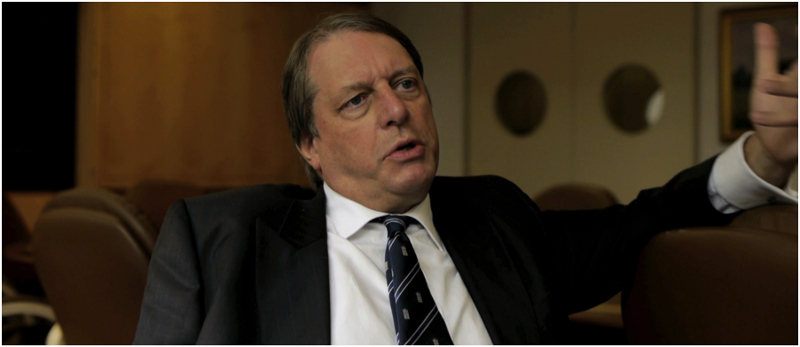 It is no wonder the ECB is so far ignoring this documentary like a bad smell in the room because their collective reputation takes a hammering and President Giles Clarke is well, judge for yourself, but it's not pretty.
I know what you are (maybe) thinking as an English cricket follower (as visitors to this website tend to be…thank-you, Google Analytics):
Who cares? Surely, England and Wales getting more money is a positive thing. Well, if you only ever want to watch England play a couple of the Test-playing nations because the others are financially knackered then yep, it's all rosy here.
But in places like Sri Lanka and West Indies, Test cricket is floundering and meanwhile, the growth of the game and spread of the profits is continually hampered by a few administrators who claim to safeguard the game but wield all the power and profits.
The ICC apparently aims for 'A bigger, better, global game targeting more players, more fans, more competitive teams.'
That's off their website incidentally, anything but a cynical view of the ICC and its immediate future is tough to compute, not least as all roads in this tangled web seemingly lead to N. Srinivasan, the ICC President.
It is hard to believe an organisation believes in and advocates transparency and sound governance when its leader has attracted the unsavoury headlines he has and somehow swapped the Board of Control for Cricket in India (BCCI) for what is cricket's most powerful position.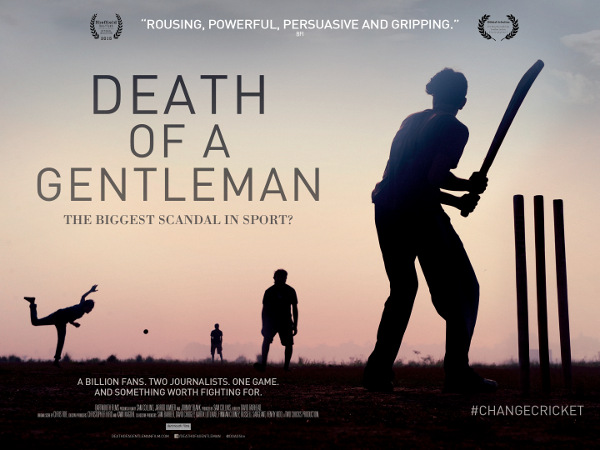 Death of a Gentleman pokes its mush into all the cobwebbed corners of the international game and as all credible documentaries do, it continually poses tricky questions.
This is a labour of love that has come to fruition over years; a documentary that embraced artistic democracy in the form of crowdfunding to get it up and running in the first place.
Documentaries can sometimes be as satisfying as eating quinoa (just look where that got England). They promise so much and leave you wanting a bumper pack of flaming hot monster munch. You don't need to fear on that score.
For anyone interested in cricket (or with a penchant for documentaries) this is a gem you absolutely have to clap your peepers on.
Sam, Jarrod and the exhaustive team of contributors to this cricketing endeavour deserve real credit. They don't (or is that can't) get to the bottom of this fairly sickening and powerful triumvirate in charge of world cricket but you will leave the cinema entertained, educated and now freshly appalled.
There is a charming intertwining story that dips like a summer swallow alongside the ICC's bulldozer and that is the Australian Test debut and albeit short career so far of Eddie Cowan.
It is a reminder, on a very personal level, that for all the bunting and froth of the shortened formats, Test cricket is the king and long live the King. Sorry, couldn't resist that…
Cricket Yorkshire caught up with Jarrod, ESPNCricinfo journalist and co-producer on Death of a Gentleman, the day before the start of the fifth Ashes Test at the Oval, the subsequent ten-minute natter framing and informing this film review.
Despite the fact that I was 567th interview he has likely done (Cricket Yorkshire never arrives early for a party, so uncool), he is generous with his time, passionate on his subject and the team behind this can quietly fist-bump (if that's what they do) over a creative endeavour likely to ruffle feathers and garner awards.
A lot of this is individual politics; what you had was two people in Giles Clarke and Mr Srinivasan who are very similar in the way that they think about things and they certainly feel that they own things.

We feel like cricket has to move on from being felt like it's owned by cricket boards…What we can do is push for something completely different now…"

Jarrod Kimber
There will be a three-minute silent protest at 10am outside Surrey's grounds with supporters encouraged to wear their nation's colours. They wanted a positive, inclusive protest rather than something inside the ground where they might be turfed out on their ears.
This is just the start…he is fronting Change Cricket; a campaign to inject debate and invoke independent governance at the ICC along with encouraging cricket at the Olympics and reversing the ludicrous decision to cut the number of teams at the 2019 World Cup.
Check out #changecricket on Twitter and wherever you are in the UK, definitely go and see Death of a Gentleman.
Here's the list of Screenings it's on in Bradford and York having made its debut at the Sheffield Documentary Festival but local venues or even cricket clubs could be able to have their own biting cricket documentary extravaganza. Just a thought…
If cricket is a gentleman's game and this particular gent is teetering due to ill health, there's still time for collective therapy with a tube of Pringles and a boxset. Who's with me?
http://deathofagentlemanfilm.com
Latest posts by John Fuller
(see all)