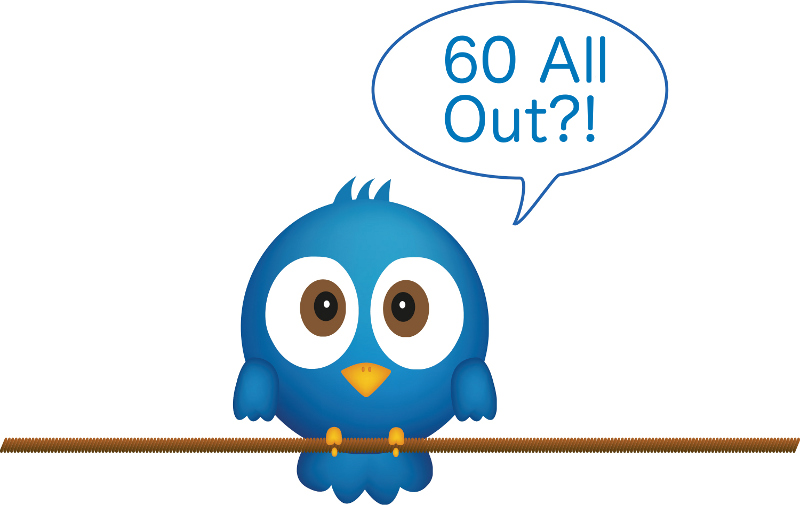 If Stuart Broad thought that his 300th Test wicket was something to savour, after only three balls of this extraordinary Ashes Test, what happened next took some believing.
Australia groggily staggered into an English seam bowling masterclass and fell like skittles.
So, you probably now know that Australia were all out for just 60 in 18.3 overs with 14 extras being top-scorer and Broad bagging 8-15.
It was the breathless, breakneck speed in which wickets fell, with Broad's five wicket-haul taking him just nineteen balls, that stunned us all.
On BBC Test Match Special, Henry Blofeld lost his voice by the third over and any semblance of control. James Bond even got a mention at one point.

The Nottingham crowd's roar after each wicket came over the internet like a thunderclap.
Whether you embrace or detest the 140-character world of Twitter, (follow Cricket Yorkshire as @cricketyorks) it was the perfect, up-to-the-second medium to absorb and react to the crumpling Australian batting.
Adam Lyth, whose place remains under threat after a poor Ashes series with the bat, wasn't tempted into an early waft, away from his body.   In fact, his two punched fours that had pundits drooling led to the tweet below. Solidarity of sorts.   The Whitby warrior sadly only scored 14 – still more than any other Australian batsman but not nearly enough to quiet the speculation.
After two deliveries, Adam Lyth had scored more than Rogers, Warner, Voges, Marsh and Nevill combined. — Paul Sinha (@paulsinha) August 6, 2015
With the change of innings happening before lunch on the first day of a Test match, mirth and mocking inevitably followed from all quarters.
Of course, we can't really judge this pitch until Australia have batted on it.

— Jonathan Liew (@jonathanliew) August 6, 2015
Australia's captain Michael Clarke was gently mocked for moving down the batting order and yet, as it happened, he was out in the middle quicker than if he had been batting at three (in any normal Test match):
Maybe, in the next Test, Clarke can bat behind leg byes? — George Dobell (@GeorgeDobell1) August 6, 2015
We even got a sneak preview of the morning papers in Australia with the Sydney Morning Herald opting for low-key:
Fantastic cover of the Sydney Morning Herald #Ashes2015 #Pomicide pic.twitter.com/HAfPXorhje

— Clare Newsome (@ClareNewsome) August 6, 2015
Of course, it wasn't just Twitter that was showing ingenious ways to capture this sporting humilation for posterity. Quite by chance, I hopped over to Wikipedia to see what could be gleaned about the number sixty – just shy of their national dialling code someone helpfully pointed out.
There it was…a new, cheeky addition to Wikipedia amongst the titbits like 60 being the maximum number of marbles (game pieces) in Chinese checkers or the highest level you can reach with online, role-playing game, World of Warcraft.
Ok, so Glenn McGrath, arch-nemesis of Ashes past, unable to mask his monotonous despair on the radio was probably the icing on the cake… Meanwhile, the London tube strike encouraged commuters pause for reflection at this once-in-a-lifetime moment and would lead many in the capital to ponder…
Where were you when Stuart Broad took 8 for 15, granddad? On a bus in Gunnersbury #Ashestubestrike — Alan R Gardner (@alanroderick) August 6, 2015
So, there you go… a mere soupcon of the Twitterstream that flows every second. If you use it, do connect up with Cricket Yorkshire as I'm on there posting updates, news, photos and daftness all the time.
Latest posts by John Fuller
(see all)