Nottinghamshire and Leeds Bradford MCCU's Billy Root is a young cricketer to look out for and it has nothing to do with that headline-grabbing surname.
The twenty-two year old from Sheffield plays for Sheffield Collegiate in the ECB Yorkshire League and crams in games for the Weetwood-based MCC universities hub in Leeds and second-eleven county cricket.
Last October, Will, Bill, Billy or Rootdog (as he is on Twitter) bagged a one-year performance deal with Nottinghamshire off the back of an eye-catching summer in Notts seconds that included a double-hundred.
Nottinghamshire have a Championship batting line-up, where Root is aiming for, that includes Taylor, Hales, Lumb, Mullaney, Wessels, Patel and Read.
But all any batsman can do is bang on the door with sheer weight of runs and on that front, it's been hard to ignore the stylist left-hander's performances this season.
While studying at Leeds Beckett University, Root has been irrepressible with the bat, culminating with 135 off 69 balls as Leeds Bradford MCCU won the two-day Championship title at Lord's in June.
It was an innings that saw him breach 1,000 MCCU runs for the season – a landmark to be quietly chuffed with – as the students ended with a trophy and unbeaten record against all three first-class counties.
At the time of writing before the weekend, Root leads the batting charts at Sheffield Collegiate by a mile with 974 runs to date averaging 64 with six fifties and two hundreds.
One of those hundreds was a record-breaking 218 not out against Doncaster Town in mid-May at Abbeydale as Collegiate racked up 400-5 from 55 overs.
In second-team county cricket, the last month or so hasn't been as emphatic but punctuated by scores of note with 55*, 57*, 85* before cashing in at Derby with 49 and 166 not out.
Watching him bat in a T20 university game in Leeds was to appreciate the dexterity to his game.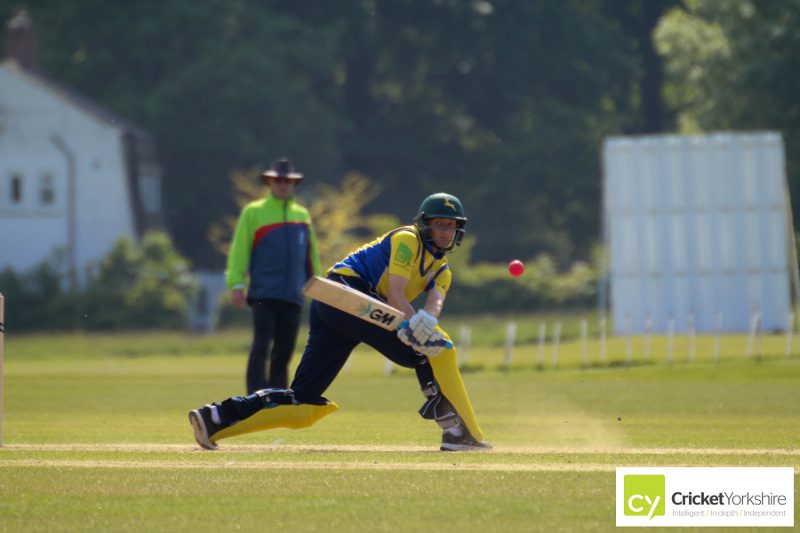 I'm not sure how father Matt bats but the Root family clearly like their flicks, dabs, sweeps and reverse sweeps alongside the more conventional repertoire.
For parts, I was watching Billy's innings with Richard Robinson, who keeps the ground looking as smart as a Wimbledon centre court, and was nodding at the deftness of touch and hunger for runs all round the ground.
Robinson knows a thing or two about batting, having scored over 17,000 runs in the Bradford League and is first-team captain at Keighley Cricket Club.
Having swapped texts, the chance to chat to Billy came before the Lord's June final with Leeds Bradford MCCU.
You might have expected some nerves but Lord's is a second home of sorts having served on the groundstaff and also been England's twelfth man in the 2013 Ashes Test.
Had there been an eureka moment in the off-season that spurred him to this purple patch?
Apart from more emphasis on gym work and varying Root's approach to suit each format of the game, apparently nothing out of the ordinary:
I like to practice for a situation that could arise as opposed to just go out and hit balls. For example, batting right at the death, where the field is likely to be…hitting the gap.
There has to be talent there in the first place for any batsman and a shed-load of hard work behind the scenes but form fluctuates for all kinds of reasons.
As we turn our attention to talking about Nottinghamshire and his chances of first-eleven cricket, there's a frankness and realism about his chances. How promising are they?
"I don't really know. Obviously, it would be nice to play in the first team at some point but they have a great squad so all I can do is look quite close."
Root makes the fair point that with the experience loaded up in the Nottinghamshire squad, a young player looking to break in has to wait their turn – and volume of runs are only part of any selection decision making.
This is the way for aspiring county cricketers up and down the country and Root is no different as he aims to force his way into the reckoning at Trent Bridge.
The Root surname now generates cricketing headlines all over the world now and having laid the foundations with Leeds Bradford MCCU, Billy will be hoping to make a name for himself and we wish him well as he forges that path.
Latest posts by John Fuller
(see all)