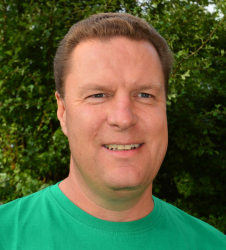 Latest posts by Andrew Gallon
(see all)
Andrew Gallon picks his must-watch club cricket matches across Yorkshire in April & May.
***
Throughout an unexpectedly sunny, mild March, my anticipation grew, day by day, as the 2022 club cricket season loomed closer.
I'll gloss over the recent snow!
It seems Saturday, April 16 is the earliest date to take in a competitive game.
Check out 11 eye-catching fixtures during the opening weeks of what promises to be a memorable (and, one hopes, Covid interruption-free) summer of White Rose cricket.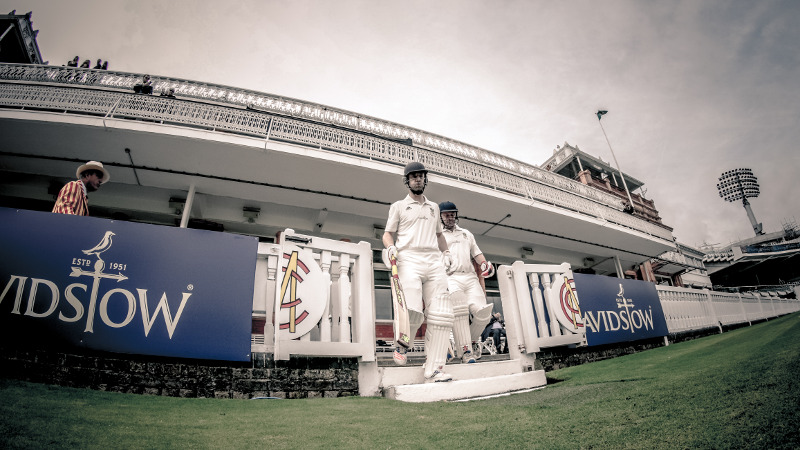 Saturday, April 16
National Village Cup, Group Three, Preliminary Round
Blubberhouses versus South Holderness (12.30, LS21 2PL)
The long road to a September 18 date at Lord's, for two of more than 340 optimistic clubs, starts at a lovely ground, off Hardisty Hill and over the A59 from Fewston reservoir.
Originally, the site of the ground, in use since the 1880s and now owned by Yorkshire Water, was occupied by West House flax mill. It is below where Skaife Hall stood. The hall was home to the Galloway family, formerly great supporters of Blubberhouses Cricket Club.
This 40-over tie, in the National Village Cup's North Yorkshire (North) group, was moved from Sunday, April 10, owing to player unavailability, and brings together teams from opposite sides of the county.
South Holderness, who over the winter signed Jack Riley from Yorkshire Premier League North club Driffield Town, face a fair trek to the Pennine watershed's lower slopes.
Last season, the Hedon team finished second in the York & District Senior League's Division Two (Holderness), and were promoted with champions Brandesburton.
In 2021, Blubberhouses only just avoided relegation from the Nidderdale & District Amateur League's First Division before lifting the Atkinson-Swires Cup. On the Helperby ground, they beat West Tanfield by 32 runs.
Club secretary Fred Cowen feels that Sunday knockout cup success is a fair reflection of what Blubberhouses can achieve when their strongest playing resources are available. On Saturdays last season, they were not always able to field their most competitive XI.
Commendably, Blubberhouses, to rely in 2022 on the same players as last year, are working hard to become a club playing an important role in their wider community. To this end, together with partner Mackenzies Smokehouse, a farm shop and café close to their ground, they are contributing money and food to the Otley and Ilkley foodbanks.
A Sunday, April 24 first-round home tie, against Great Habton, of the Scarborough Beckett League's top-flight, is on offer to the winner.
The winner of the North Yorkshire (North) regional final will be at home, on Sunday, June 5, to their South Lancashire counterparts when the competition 'goes national' for the round of 32.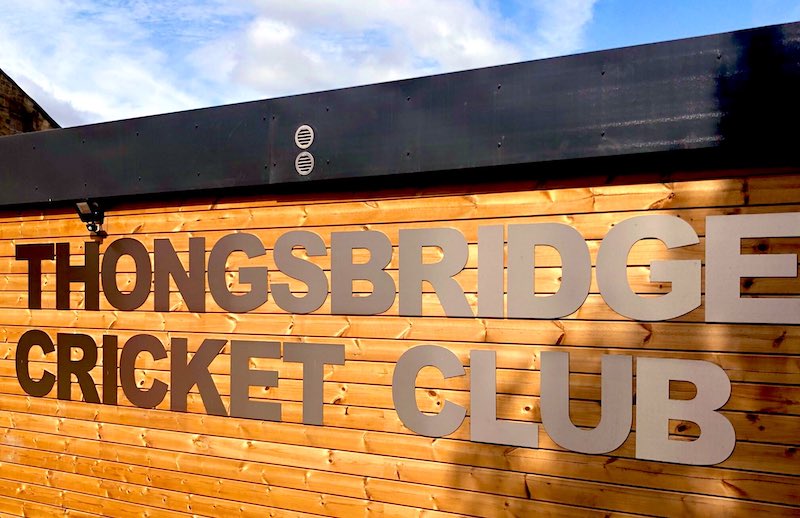 Saturday, April 16
Thongsbridge versus Honley
Huddersfield League, Premiership (13.00, HD9 7RY)
Two of the Huddersfield League's established big guns go head-to-head at Miry Lane in an intriguing opening day derby.
Thongsbridge and Honley, whose grounds, via the A6024, are barely two-and-a-half miles apart, were there or thereabouts for much of the 2021 Premiership campaign.
In the end, however, like runners-up Moorlands, neither had enough in the tank to deny champions Hoylandswaine, seemingly always the team to beat in the Huddersfield League.
Each will be keen to make a winning start.
In their squad, the Bridge again have the talented Ben Balmforth, a right-arm fast bowler, formerly with Upperthong.
Balmforth won the Huddersfield League's 2021 Most Promising Young Cricketer award, the Reg Haigh Trophy, after taking 50 wickets and hitting 276 runs. A key performer.
Three overseas players have been brought in for 2022. They include talented young Delhi amateur Pragam Sharma, who can bat and bowls off spin.
Sharma is seen as a straight replacement for Harry Franklin. After hitting 750 runs last season for Thongsbridge, Franklin, very much a gentle giant, has relocated down south.
Honley have landed two overseas players: South Australia U19 representative Lewis Evans, from the East Torrens District club, and Indian quick bowler Pritesh Mistry, who spent 2021 with Bradford Premier League outfit Buttershaw St Paul's.
Looking forward to this derby, Thongsbridge secretary Kieran O'Shea said: "We have a nice rivalry with Honley. They are a nice club to play against."
From 2023, as part of a restructure, the Huddersfield League's Premiership will become a 12-club division, a step some have advocated for a number of years. To pave the way for the change, three clubs will be relegated this season from the Premiership.
From a practical point of view, certainly at the start of the season, the Thongsbridge ground, occupying a sheltered location on the floor of the Holme Valley, may be a sensible place to spectate if the weather is nippy.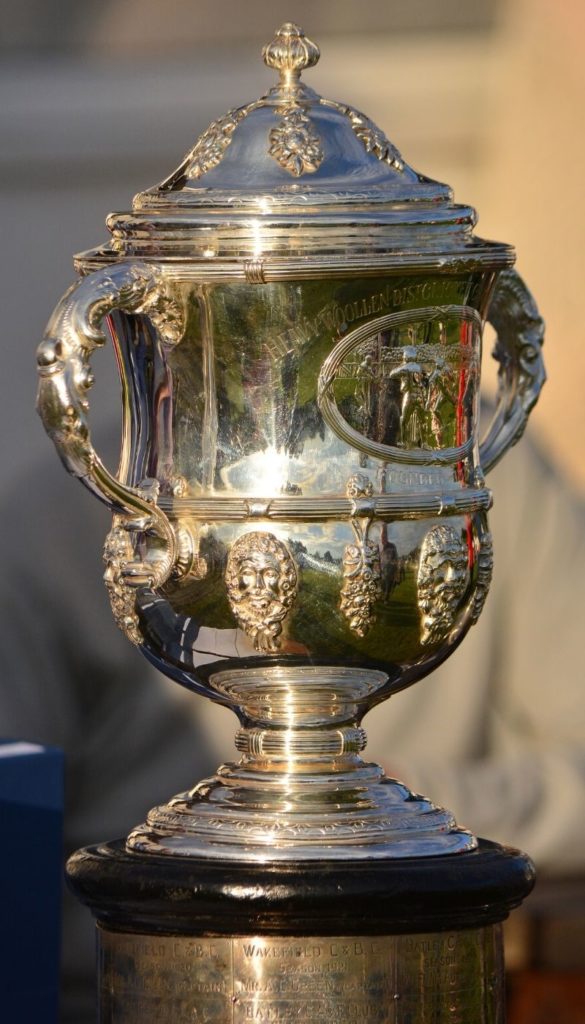 Sunday, April 17
New Rover versus Castleford
Heavy Woollen Cup, Preliminary Round (noon, LS16 8HF)
Very much a 'David versus Goliath' contest, in a famous old competition – first contested in 1883 – which for 2022 has relaxed its entry criteria to broaden appeal.
Spearheaded by experienced captain David Wainwright, Castleford had a remarkable 2021 season.
They topped the Yorkshire Premier League North Premier Division table before beating, by six runs at Headingley, Bradford Premier League Premier Division champions Woodlands in the Yorkshire Premier League play-offs' White Rose Trophy final.
Whatever side Cas choose to put out (so early in the season, with everybody seeking match fitness, it could be a strong one), Airedale & Wharfedale League opponents New Rover, making their debut in the Heavy Woollen Cup, will face a big challenge.
Calum Rowe, a right-handed, top-three batter, with plenty of big-match experience, is amongst Castleford's winter signings.
Rowe, who plays Minor Counties cricket for Cheshire, joins from Cheshire County League club Bollington.
Cas have also brought in Nathan Beck (Featherstone), Thomas Burford (Redruth, of the Cornwall Premier League) and Ethan Winstanley (Barnsley Woolley Miners).
New Rover, playing in the Aire-Wharfe top-flight for the first time, expect a good crowd at the Richmond Oval, Adel. There isn't much club cricket taking place on April 17.
First team captain and club secretary Michael Richmond says: "We have broadly the same side as last year; a couple in and a couple out. We have been joined for the season by young South African all-rounder Kian Lemmer. He has been getting used to the cold weather. He saw a flake of snow for the first time!
"The club's junior sides had incredible success last year, with the U15s [overall fourth] and U13s [overall second] reaching the national finals day at Rugby School after winning their northern sections of the ECB Cup.
"There will be eight of last year's U15 sides who regularly play in the first and second teams this year, with many more young players to follow from younger ages in future years.
"After a big break with no juniors, five years ago we relaunched the section and now have fantastic numbers at all ages."
Of the Heavy Woollen Cup tie, Michael adds: "We have the ultimate respect for Castleford as Yorkshire champions. Clearly, we will be massive underdogs but will endeavour to give a good account of ourselves and enjoy the experience of playing against such fine cricketers."
The New Rover wicket is maintained by former Headingley groundsman Keith Boyce, whose commitment is undiminished, despite being in his mid-80s. Keith's track is considered perfect for batting. Could be some high scoring!
The prize for the winner is another home tie, in the first round, on April 24, against one of two Huddersfield League sides, Shepley or Shelley.
Three Heavy Woollen Cup preliminary round ties are scheduled for Sunday, April 17.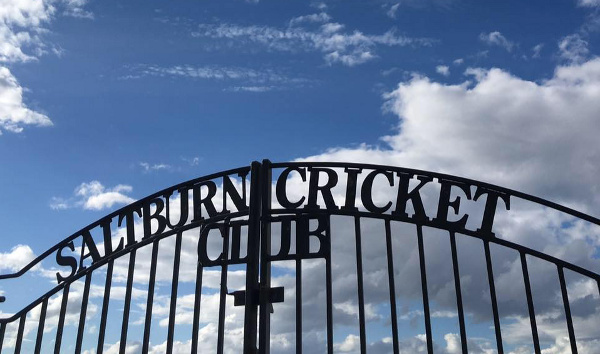 Saturday, April 23
Saltburn versus Barnard Castle
North Yorkshire & South Durham League, Premier Division (12.30, TS12 1HJ)
On a warm, sunny, still (well, one can fantasize) spring day, there is nothing better than a trip to the coast. And Saltburn's Marske Mill Lane ground is a renowned sun trap!
After securing promotion, in 2019, as First Division champions, Saltburn are becoming a firm fixture in the NYSD's top-flight. They finished fifth last season.
The visit of Barnard Castle, a well-financed club, always a contender for honours in this league, promises splendid entertainment.
Over the winter, Saltburn have signed, as professional, Pakistani run machine Ahsan Ali, a one-day and T20 specialist, and a useful leg-spin bowler. He is noted for explosive hitting.
Ahsan spent our close season playing for Quetta Gladiators in the Pakistan Super League, a T20 competition. He partnered England and Surrey ace Jason Roy.
Saltburn are impressed by what they've seen on TV of Ahsan, who picked up a knee niggle towards the end of his domestic campaign. They are hoping the injury is not serious.
Also coming in, as overseas amateur, is Rommel Shahzad, an orthodox spinner. Born in Karachi, he is based in Canada – and has played for Canada U19s.
Saltburn believe these impressive new recruits will complement six young players, who progressed from the same age group in the club's junior ranks to establish themselves as first-team performers at Premier Division level and form the nucleus of the side.
This season, Saltburn will be skippered by Liam Crooks, a left-arm fast bowler. Crooks succeeds Ben Ainsley, the former Yorkshire Second XI and Academy player, who has chosen to take a step back from captaincy. Ainsley is to continue opening the batting.
'Barney', 2021 Club T20 National Cup finalists, were runners-up to NYSD champions Richmondshire, 33 points clear, and will be looking to go one better in 2022.
Saltburn club secretary Jamie Ellison expects the game to shape into a contest between the hosts' developing youngsters and Barnard Castle's experienced older heads. "They have recruited well during the close season and tend to be up there. But we don't fear anyone. We can hold our own. We've got lads who can score runs and we have handy bowlers."
Now, where did I put that bucket and spade?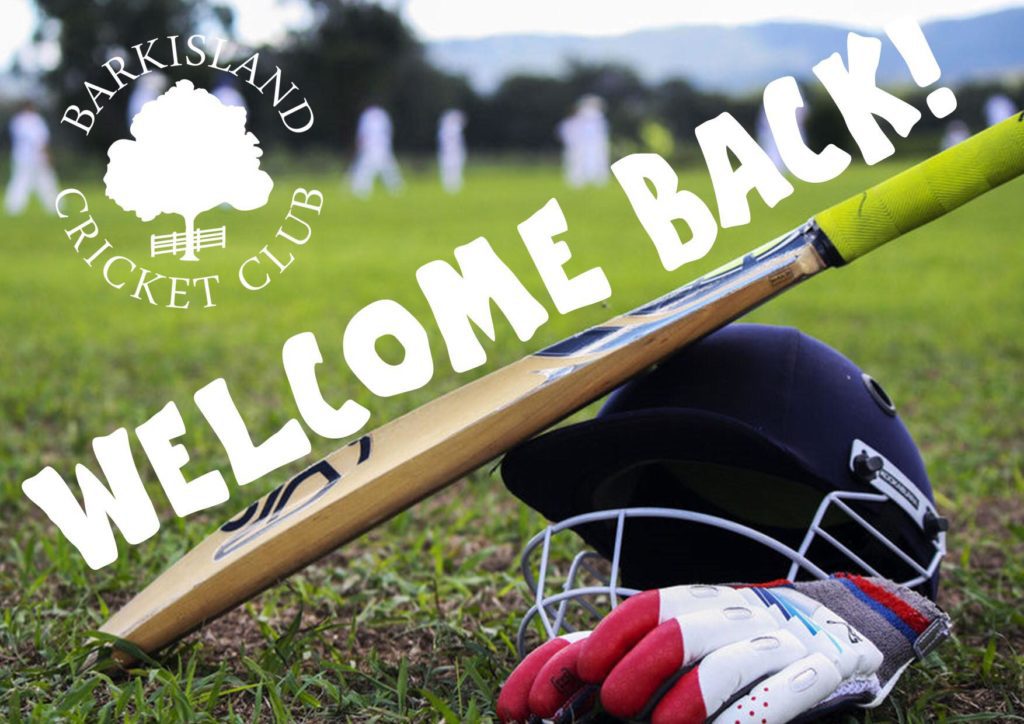 Sunday, April 24
Barkisland versus New Farnley
Heavy Woollen Cup, First Round (noon, HX4 0DE)
Potentially, a banana skin cup-tie for Bradford Premier League giants New Farnley.
In 2021, spearheaded in part by captain Lee Goddard's prolific batting, the West Leeds club finished third in the Premier Division, lifted the Heavy Woollen and Priestley cups, and landed their league's Best Kept Ground award.
This tie is a repeat of last season's Heavy Woollen first-round meeting. Left-arm spinner Gurman Randhawa took 4-20 as New Farnley won by six wickets.
However, Barkisland, of the Huddersfield League's Premiership, can give anybody a game on their Woodfield ground and will fancy an upset.
Since switching to the Huddersfield League, from the Halifax League, circa 2001, the Calderdale club have been regular Heavy Woollen entrants. Their longest run in the competition ended at the quarter-final stage.
Owing to the Yorkshire Academy commitments of 18-year-old Huddersfield New College students Harry Finch and Matty Weston, who started at Barkisland as under-nines and are now part of the first team furniture, the Trees have strengthened their squad for 2022.
Weston, who played 10 times for Yorkshire Academy last season, made his Yorkshire second XI debut towards the end of 2021. Finch played six games for Yorkshire Academy. Their absences, it was felt, left Barkisland a couple of batters 'light'.
Subject to visa approval, Barkisland have signed strike bowler Numan Akbar as their overseas player.
Numan, who was at Huddersfield League rivals Shepley last season, has spent the English winter playing in Pakistan. In addition to his bowling, Numan will be expected to score runs from the lower middle order.
Also coming in, from Greater Manchester League club Monton, is top-order batter Saliq Rasheed, who was brought to Barkisland's attention by Dave Robinson, their umpiring groundsman.
New Farnley will be treating tie and opposition with respect. "We enjoy playing in the Heavy Woollen Cup," says first team manager Paul Hutchison, "and have had success recently. We will be hoping to go as far as possible again. It has the potential to be a great game [at Barkisland] and we will have to be at our best to beat them."
The visitors now have a fairly settled team, again to be captained by run-maker Goddard. With Ian Fisher agreeing to work with the club's two existing coaches, New Farnley believe they now have the best coaching team in Yorkshire.
Two players left New Farnley over the winter.
For career reasons, opening bowler Andrew Brewster relocated to London, where he has linked up with Teddington, of the Middlesex County League Premier Division.
Shropshire all-rounder Ross Aucott, who with the bat averaged 54 last season in New Farnley colours, has joined Birmingham Premier League Second Division side Worfield, where he hopes to have more opportunity and responsibility.
Paul says: "To fill the void we have secured the services of Liam Guthrie, a British passport-holding Australian, who plays for Brisbane Heat in the Big Bash and Western Australia in their First Class cricket. Liam is a left-arm quick, and we are looking forward to helping him develop in his first season in English cricket."
I admit to having a soft spot for Barkisland, the neighbouring village to that in which I spent my formative years.
One big occasion at Woodfield I witnessed was during the Seventies. To celebrate the opening of a new clubhouse (since developed further), the home team took on a Terry Fountain International XI, which included legendary Australian pacer Dennis Lillee.
The story at the time was Lillee's partner-in-crime Jeff Thomson decided to give the game a miss because the Barkisland ground wasn't big enough to accommodate his full run-up!
On a lovely day, Woodfield was heaving. Has there been a bigger crowd at Barkisland since?
Be nice to see a strong turnout for the New Farnley clash.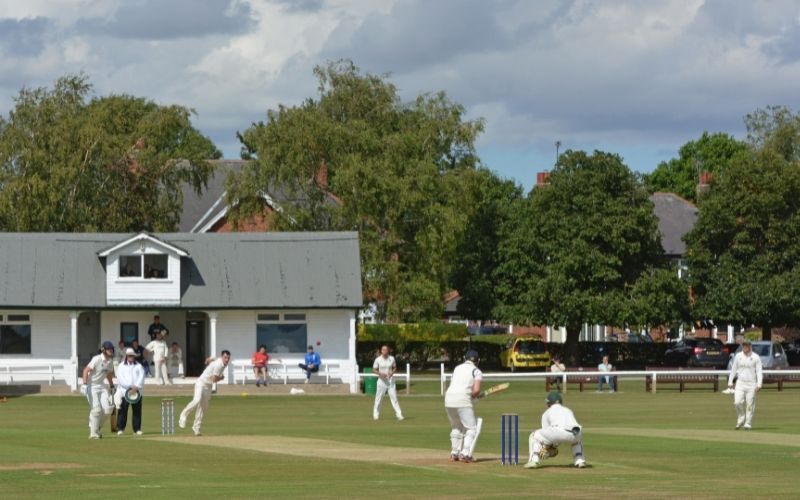 Saturday, April 30
Driffield Town versus Sessay
Yorkshire Premier League North (noon, YO25 6TT)
This could be an interesting pointer as to how promoted Sessay will go in 2022.
Driffield Town finished third-bottom last season in Yorkshire Premier League North. They were just six points better off than Stamford Bridge, the relegated club.
Over the winter, Town have strengthened their squad by bringing in Yorkshire Second XI all-rounder Tom Loten. He was Yorkshire's 2018 Academy Player of the Year.
Returning to Town, from Dunnington, are George and Alec Drury. George is a genuine all-rounder who can bat top order, open the bowling and field athletically. Alec bats in the top three and is a prolific run-scorer. He also bowls handy off-spinners.
Sessay, runners-up in the 2021 York & District Senior League Premier Division, were promoted with champions Beverley Town.
In their ranks, as overseas professional, the Vale of York club now have Afghanistan Test and ODI international Nasir Jamal, a free-scoring batter and a useful off-spinner. It will be his first assignment in Britain. Quite a coup!
Driffield Town's superbly appointed, lovingly tended King's Mill Road ground, which boasts two squares, is always worth a visit.
No doubt, early in the season, it will be in great shape – on and off the pitch.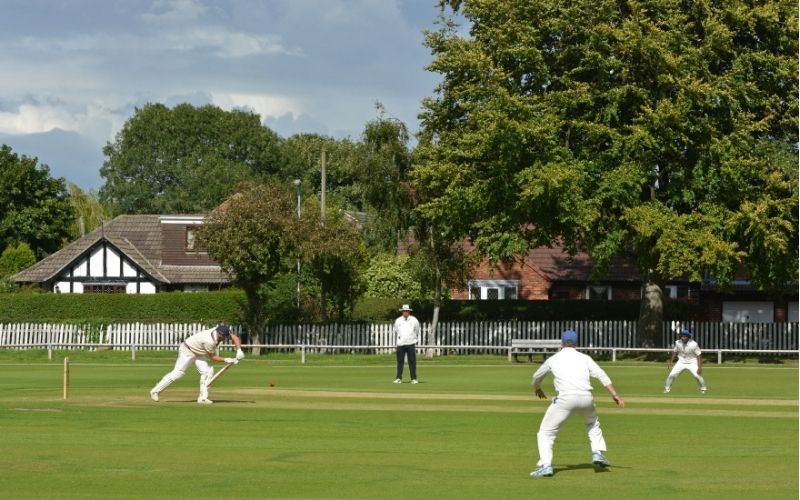 Sunday, May 1
Wakefield Thornes versus Harrogate
ECB Royal London Club Championship, Group One, Preliminary Round (13.00, WF2 7RY)
A few changes, for 2022, have been made to revive flagging interest in what really ought to be a crackerjack competition.
The ECB opted to open up the draw, which led to about 60 more clubs entering – hence the need this season for a preliminary round.
Responding to clubs who took part in 2021, the ECB has ensured those featuring in the preliminary and first rounds will face opposition from a different league.
This inter-league tie at Field Lane pits Yorkshire Southern Premier League against Yorkshire Premier League North.
Wakefield Thornes have signed as their 2022 professional Mayank Dagar, a Delhi-born all-rounder. He replaces fellow Indian Chetaniya Bishnoi.
Mayank, a member of India's squad for the 2016 U19 World Cup and a First Class cricketer since the 2016-17 season, is a left-arm spinner and right-handed batter. Rated a brilliant fielder, he is renowned as one of the fittest players in India.
Spinner and useful run-maker Matthew Varley has returned, after several seasons with Bradford Premier League Ossett, and all-rounder George Harrison has joined from Adel.
Thornes expect Yorkshire age group trio Jawad Akhtar (off-spinning all-rounder), Arsh Gupta (seamer) and Joshua Hen Boisen (slow left-armer) to be knocking on the first team door.
It is hoped the Donnachie duo, seamer James and opening bat Kieran, will continue to progress after playing in the senior side during the last two summers.
In James Wolfenden, Thornes have a new first-team captain.
Harrogate are likely to field new player/coach Mat Pillans, a pacer who will spearhead their bowling.
Pillans has played for Surrey, Leicestershire and Yorkshire, and in South Africa for Dolphins and KwaZulu-Natal.
Back at Harrogate, after a spell with Bradford Premier League East Ardsley, is big-hitting all-rounder Jonny Macgregor.
Former Yorkshire Academy and Yorkshire Second XI batting talent Arjun Ramkumar, a Loughborough University student, has arrived at St George's Road from Bradford & Bingley, another Bradford Premier League club.
Woodlands, the reigning Bradford Premier League champions (2021 was the Oakenshaw club's eighth title in 16 years!), host the winner in round two on Sunday, May 15.
Whoever wins that game faces a second-round trip, on Sunday, May 29, to 2018 winners Richmondshire, Sessay or the North East Premier League's Hetton Lyons.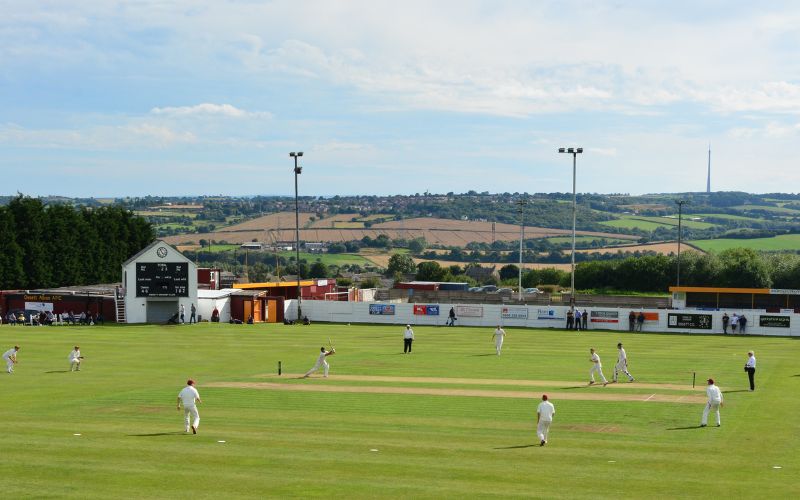 Sunday, May 1
Ossett versus Pudsey St Lawrence
Priestley Cup, First Round (12.30, WF5 8JT)
This all-Bradford Premier League Premier Division clash – one of two in the Priestley Cup's first round – at Dimple Wells will be an early-season test of promoted Ossett's top-flight credentials.
Six-times competition winners Pudsey St Lawrence, always a quality side, represent a formidable hurdle to a home team who landed the 2021 First Division championship.
Interesting to see how Saints get on without their retired stalwart James Smith, such an influential, durable figure at Tofts Road. Smith, who debuted for Saints at 15, hung up his spikes on reaching 41. He scored more than 12,000 runs for the club.
Ossett have never before played at Premier Division level. But they have recruited well and are confident of being strong enough to prosper in more exalted company.
Saints have brought in all-rounder Luke Patel, a former Wrenthorpe player, from Huddersfield League club Shepley. He is joined by Daniel Blatherwick, Luke Heineman and the returning Steve Watts. Blatherwick arrives from Papplewick & Linby, who play in the Nottinghamshire Premier League's Premier Division.
Opening batter Nick Connolly has signed from Hanging Heaton and will captain Ossett, whilst quick bowler James Wade comes in from Southern Premier League club Lymington.
Other recruits include quick bowler and middle-order batsman Mubtada Akhtar (Leeds Caribbean), all-rounder Tom Jenkinson (Adel) and Gurnoor Singh (Indian overseas).
Three join Ossett from Wrenthorpe: wicketkeeper Sam Storr, off-spinner and middle-order batsman Matty Race, and all-rounder Oli Kilburn.
Ossett will hope former Methley all-rounder Marcus Walmsley plays as well in 2022 as he did last summer.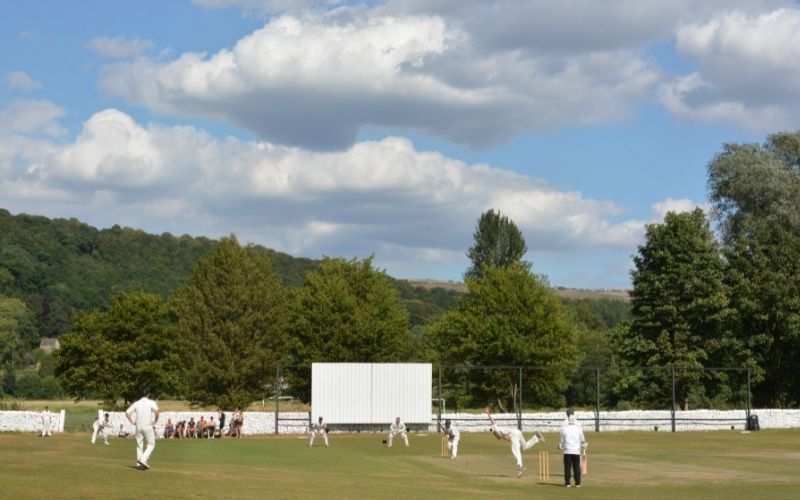 Saturday, May 7
Mytholmroyd versus Triangle
Parish Cup, First Round (13.00, HX7 5PZ)
This Moderna Way showdown, in the opening round of the Halifax League's blue riband cup competition, promises to be some occasion.
Mytholmroyd were the 2021 Premier Division champions, with runners-up Triangle finishing 11 points in arrears, albeit (thanks to Covid) having played a game fewer.
The Grassy Bottom team were left to rue letting slip a lead of almost 20 points.
Mytholmroyd also took the Second XI Premier Division title, the first time that particular Halifax League double had been achieved in 73 years.
Last season, you could barely get the page of a scorebook between Royd and Triangle.
Will they be as evenly matched in 2022?
A fascinating fact: the Parish Cup first round hasn't been played on a Saturday since 1969.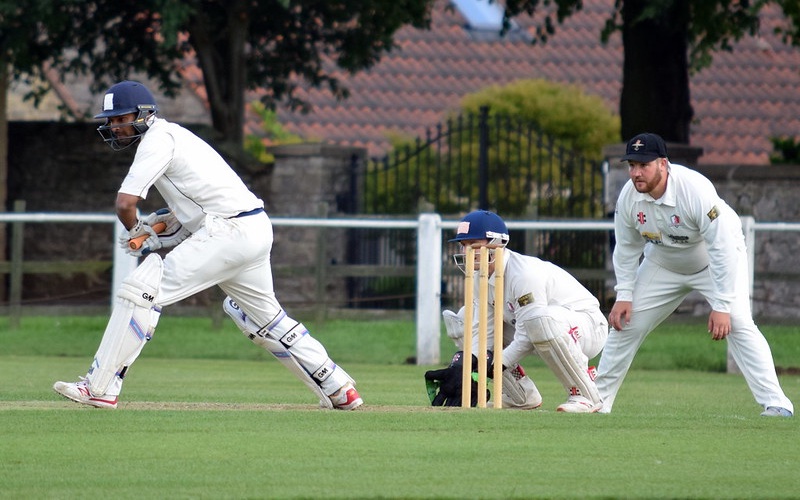 Saturday, May 14
Tickhill versus Appleby Frodingham
Yorkshire Cricket Southern Premier League, Premier Division (noon, DN11 9EU)
A big test for Tickhill at their well-appointed Alderson Drive ground as this league heads optimistically into its second season.
Scunthorpe-based Appleby Frodingham were the team to beat during the 2021 Yorkshire Cricket Southern Premier League campaign.
The Brumby Hallers, captained by run machine Matthew Fowler, secured an historic treble.
App Frod became the first team to win, in one season, the league championship, the Yorkshire League Viking Cup and the league's T20 Blast.
With Jordan Cook tipped to have a breakout season, the Lincolnshire men are keen to repeat the feat.
Aiming to build on 2021 by pushing into the division's top four, Tickhill are boosted by the close-season recruitment, as their overseas professional/coach, of Tian Koekemoer, a high-quality, consistent all-rounder, originally from South Africa's northern province of Limpopo.
A classy, left-handed, steely, top or middle-order batter, Koekemoer is equally adept with ball in hand.
A former Cricket South Africa (CSA) Rural Cricketer of the Year, who made his First Class and List A debuts in 2015-16, he opens the bowling for Eastern Province in the CSA three-day competition. Koekemoer will be playing in Britain for the first time.
The return to playing of prolific run-maker and wicketkeeper Jordan Lowe, formerly on Yorkshire's books, is seen by Tickhill as a massive plus.
Over the winter, Tickhill also signed Connor Fisher (Houghton Main), Joel Martin (Kiveton Park Colliery) and James Stuart (Doncaster Town).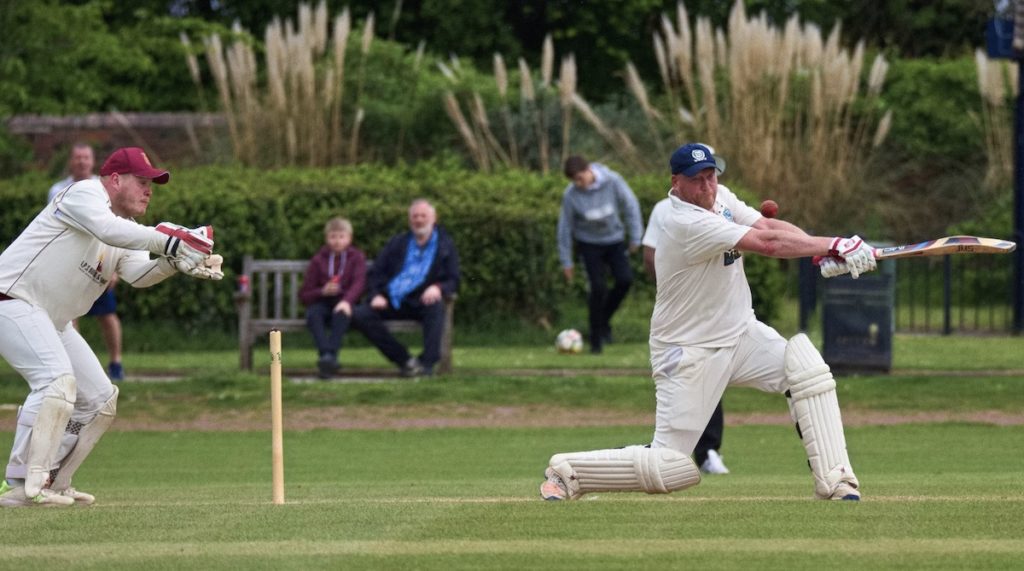 Sunday, May 15
Wath versus Wickersley Old Village
Whitworth Cup, First Round (13.30, S63 7RT)
I know comparatively little about the clubs in the divisions below the Yorkshire Cricket Southern Premier League's Premier Division. To rectify, I hope to visit a few this season.
Wath's Moor Road ground is large and spacious, with facilities good enough to have hosted the 2021 Whitworth Cup final, won by Sprotborough.
Such a shame I missed its palatial former pavilion, which burned down in 1981.
Brad Williams, outstanding last season after arriving in June, will continue as Wath's overseas player. The South African, who hit 776 runs at an average of 48.50, won the club's 2021 First XI batting award. To boot, Williams is a better-than-useful seamer.
Captained by Shawn Hopkins, Wath are hoping Jack Whitlam, who did very well in 2021 and was named Players' Player of the Year, can continue his progress.
New signings include wicketkeeper/batter Luke Bullingham, Steven Honeyman and Jordan Shutt, who returns to Wath after a short spell with Treeton.
Bullingham, coming in from Cawthorne, has amassed almost 500 victims in South Yorkshire's top leagues. Shutt has taken more than 250 wickets for Wath.
With Wickersley Old Village having just come down from the top-flight, in bottom place, after recording two wins in 22 games, this promises to be an interesting, all-Championship division clash.
Understandably, perhaps, the visitors were very active during the winter, bringing in 10 players – six of them from the newly-merged Thorncliffe & Wentworth club.
Recruited from Wath, Harvey Wootton could face his former club.
Wickersley, whose stated aim is an immediate return to the Premier Division, believe their first-team squad has a better balance of youth and experience than in previous years.