Before my debut appearance at a Yorkshire County Cricket Club AGM, there were more pressing concerns at hand as a fine mizzle descended: where can you get a decent cooked breakfast around Headingley before 9am?
Tripadvisor led to Caffe Latte on Otley Road (superb) and appreciable calm on my own, sprawled out on a leather sofa tweeting merrily away and hoovering a cooked breakfast.
By 9.30am, seats were filling up in the East Stand's Long Room and there was time to catch up with county staff, media colleagues and Yorkshire members before Yorkshire CCC Chairman Steve Denison got the important business underway.




He set the tone for the morning with a sprinkling of jokes to counter the forthcoming gravity of questions over debt and the funding for the reconstruction of the 'rugby' or North/South stand.
Beginning with absences, he referenced Andrew Gale's Huddersfield Town who had lost 4-0 at Bristol City the previous evening (Google told me later) and we stood for a minute's silence for those members who had passed away in the year.
A member craftily snuck in a question about the absence of Yorkshire representative cricket in South Yorkshire; highlighting the meagre T20 warmup alongside the 2nd XI Trophy game at Barnsley's Shaw Lane against the Unicorns.
It's a balancing act for the county to spread its geographical wings yet there is a clear bias towards West and North Yorkshire.
Agree or not, Martyn Moxon's reply was an example of plain talking – the decision is down to the standard of pitches. Cue grumbling by groundsmen from Sheffield to Barnsley…
**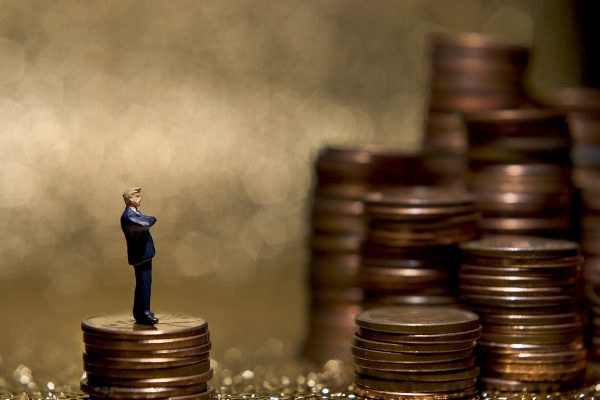 FINANCIAL TUSSLES
We moved on to crunching the numbers and as part of that analysis, there was the positive news that Yorkshire County Cricket Club membership is buoyant compared to 2016.
A bit of context though…in order to turn an eventual £3,256 operational pre-tax profit, the club still relies on generosity where it can find it.
There are sizeable donations from Yorkshire fans with one gentleman from Scarborough giving £70,000 (duly noted by Chairman Steve Denison).
Yorkshire's Chairman also touched upon the prize money that topped up Yorkshire's accounts that he labelled both "a joke" and "derisory."
For coming third in the Specsavers County Championship, Yorkshire won £15,022; a Royal London One Day Cup semi netted them an additional £5,400 and the NatWest T20 Blast semi was worth £16,212.
All in all, together with the ECB's Player Missed Match compensation scheme for the likes of Root, Bairstow, Plunkett, Rashid and Willey, total prize money was £177,000 – or as Denison put it, not enough to buy Wayne Rooney's left toenail.
There was a nod to the attendances in Championship cricket with Yorkshire's decision not to enforce the follow-on at Scarborough against Nottinghamshire appreciated by Chairman Bill Mustoe.
There were 15,000 who filed through the gates over four days at North Marine Road – the largest Championship crowd in four-day cricket last year.
Denison did flag up the wavering direction of fifty-over cricket with 18,000 attending five Royal London One Day Cup home games last season at Headingley signalling it's a format in trouble.
From 2020, Yorkshire's outgrounds such as Sheffield, Barnsley, York, Harrogate, Scarborough and Bradford could host fifty-over cricket but are they equipped to handle security and safety and will there be demand for squads shorn of stars playing the new city-based T20?


CITY-BASED TWENTY20
Before we built to the crescendo of taming existing levels of debt (about £24m) and how on earth to pay the additional £17m required to upgrade the rugby stand, there was insight into the new city-based T20.
The 15-man squads will have three overseas players and two "wildcards" where teams can get on the phone to Sachin to dust off his pads or see if Dizzy will fly over and peg it up the M1 to Leeds.
There will be a player draft with cricketers put into one of six salary brackets – stopping the ludicrous inflated prices we see in the Indian Premier League (IPL) where billionaires throw around rupees like confetti at a wedding.
The finite details will emerge in due course but we do now know that any cricketer in this new Pukka Pies T20 all-you-can-eat buffet (working title) can represent any squad – so steel yourself for Joe Root jogging out for London Skyscrapers.
Yorkshire are literally banking on the dividends from this new T20 competition from 2020 – not least the £1.3m annual payout to each county from the ECB and scope for boosting the coffers with sponsorship and corporate hospitality.
Denison was only passing on the essence of the ECB's thoughts around fairness with this way of spreading the worldwide talent across the eight squads but that prompted a couple of interventions from members and a few chuckles:
@SteveJDenison outlines city-based T20 and fairness of draft. "Roobish" comes call from floor and "announced on 1 April?' #YorksAGM

— Cricket Yorkshire (@cricketyorks) March 18, 2017
Given the gravity of where the county finds itself financially, the AGM scooted along, punctuated with encouraging news dripfed in – including Martyn Moxon's breaking news that Yorkshire County Cricket Club had re-signed Australian batsman Travis Head for the NatWest T20 Blast.
Head joins Peter Handscomb as Yorkshire's overseas duo for this season and fans should be heartened that they beef up the top six and lend credible firepower as emerging international cricketers for Australia.
STAND UP FOR INTERNATIONAL CRICKET OR SAY NO?

Yorkshire CCC Chief Executive Mark Arthur's statement at the AGM around the funding shortfall and pressing deadlines over the rugby stand drew a rumble of concern from members.
There is no gilding the lily here. The county club, Leeds City Council and Leeds Rugby are still exploring how to plug a £4m funding gap caused when the council's proposed grant was withdrawn in January.
It is not being too gloomy to flag up that there have been jarring speedbumps at regular intervals; not least the opposition to Leeds Rhinos selling land they own at Tetley Field, Weetwood, and off Thorpe Lane, Tingley, to housing developers to raise essential capital.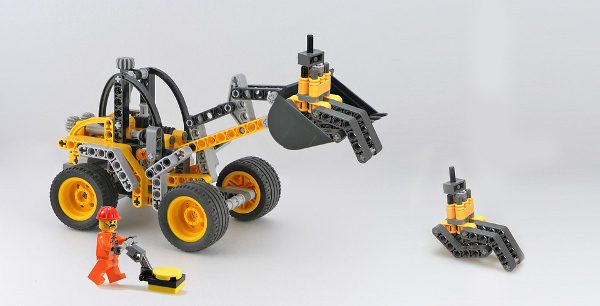 Leeds Rhinos then threw a spanner in the works by selling 2017 Super League tickets in the South Stand that was earmarked to be demolished, thus delaying the project and making Yorkshire County Cricket Club twitchy.
You can understand the vested interests at play here. This is a shared stand with a shared ambition to build a world-class stadium but rugby and cricket both needs to stack the numbers in the meantime.
Arthur struck a sombre tone; he talked of having to find a way forward in a matter of weeks but coming up with a cool four million is better said than done.
The view of the Yorkshire County Cricket Club board is that without the £38m stand redevelopment, deemed essential by the ECB to be in the mix to host the 2019 World Cup and future international cricket, the county will be taking a disastrous, retrograde step.


@davehelen1709 Ultimately, it is a devil's choice. Pile on more debt to boost facilities and aim to claw it back or managed decline of YCCC.

— Cricket Yorkshire (@cricketyorks) March 18, 2017
However you look at it, the sand in the egg timer is almost out.
We will all know more in the coming weeks with an Emergency General Meeting earmarked for April.
So, how comfortable are you all with the level of debt Yorkshire County Cricket Club has now?
They are effectively balancing the books in the day-to-day running of the club (itself no mean feat) but the £24m debt sits like an albatross around the neck.
A question from a gentleman in a dapper, striped Yorkshire blazer cut to the chase when he asked how the rest of the money Yorkshire needs to raise for the stand – approximately £12.5m – will be found?
The answer is further lending that would see Yorkshire County Cricket Club take on an eye-watering total debt of around £40m in the next few years.

You can hazard a guess what Durham County Cricket Club think about that…
The county believes that post-2019, the income potential can be unlocked in a way that hasn't been the case before with additional bonuses such as reclaiming pouring rights at the stadium.
There is also the legitimate broader implications with research done that suggests the regional economy could lose tens of millions if Headingley loses its status as an international cricket venue.
In the July 2016 Leeds City Council report on the since-withdrawn £4m grant, it stated that:
The redevelopment "will realise economic benefits of £5.75m of additional visitor spend in Leeds and £5.3m additional visitor spend in Yorkshire per annum from 2020 onwards as well as 8 new apprenticeships, 30 new FTE's and the award of 80% of SME contracts to local suppliers as well as the £20.5m economic benefits from the 2019 World Cup."
Fans I talk to and note their comments on social media and in forums are split on the financial risks.
Some are really worried that refusing to step off this hamster wheel of debt will ruin the county; others see there's little alternative.

QUICK…SWITCH YOUR PHONE OFF!

There was just time for further flourishes of humour and drama at the AGM. My phone was on 'silent' but an experiment of live tweeting details under the hashtag #YorksAGM was going down a storm.
All ok until butter fingers hit the microphone key (handily placed next to the full stop on Huawei's Android keyboard) that activates 'Ok Google' voice command with its separate and MUCH louder sound that echoed out into the quiet room.
Cue several moments of icy dread while slinking down in my chair and scrabbling to switch off my phone before the members started tutting.
Rookie mistake…
MEMBERS QUESTIONS
Credit to Director of Cricket Martyn Moxon for keeping a straight face when asked if the county planned to reshuffle its top order because the loss of the County Championship was caused by too many lefties.
I should reference the proposed Presidency of ex-player Richard Hutton that should be passed on April 7 – but I've noted there is fierce opposition in some circles relating to his lack of involvement in the club and rumbling acrimony with Geoffrey Boycott.
Richard Hutton was John Hampshire's preferred choice and after the popular rein of Dickie Bird, that potential for the Presidency to inspire and energise needs continuing whoever accepts that role.
**
So…a long read for you all to digest but plenty to cogitate on and I always ask this…but readers are in a unique position to increase the circulation of Cricket Yorkshire's articles by sharing them online.
Editors note: When this article was first published, the prize money figures were mistakenly inflated by a factor of ten due to too little sleep, too many deadlines and a comparison with the £158,000 Yorkshire collected for winning the title in 2015.
It is hard to conclude anything other than there is no significant financial incentive to come in the top three of the County Championship.
SHARE AND SHARE ALIKE…
There's Facebook and Twitter buttons at the top or bottom where you can share this article about the AGM on social media if you found this useful, I hope you'll do just that!
Latest posts by John Fuller
(see all)