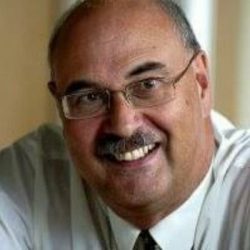 Latest posts by Bill Marshall
(see all)
Which is the most iconic pavilion in Yorkshire cricket?
Now there's a topic for debate, but aficionados in the Bradford Premier League would probably vote for Lightcliffe.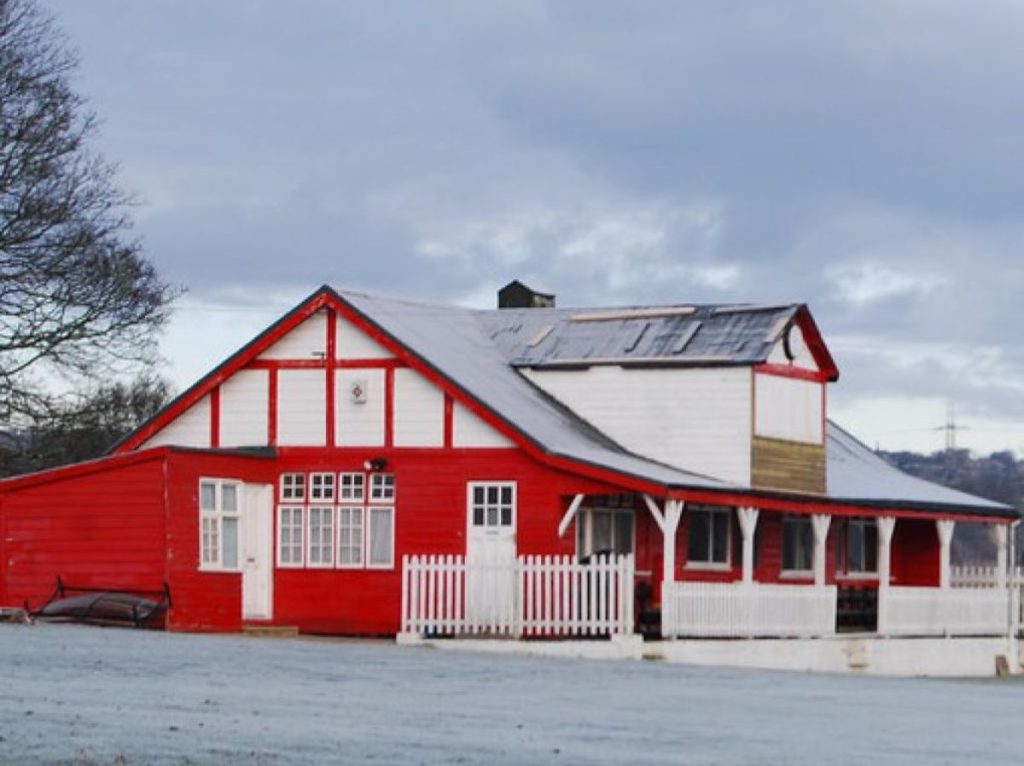 It was therefore an emotional morning on a Saturday in March when the iconic 101-year-old red and white structure was demolished to make way for a more spacious two-storey structure that was sitting right behind it, which will officially be open next month.
To the sound of creaking timbers, shattering glass and splintering wood, Lightcliffe Cricket Club stalwart Rodney Heyhoe and over 150 others watched the pavilion being demolished.
It may have been rotting and beyond repair, but Heyhoe understandably had mixed emotions watching the old pavilion being dismantled piece by piece.
He admitted: "In some ways, I am pleased that it has gone because it will save me a lot of hours doing repairs and things and it is the end of an era – 100 years of it – and the start of a new era, which will hopefully last another 100 years."
As for the old building, Heyhoe said: "I have had to shore it up outside, put new timbers in the roof – you name it and I have done it – but we didn't have any showers when I started playing and I have been here 70 years man and boy.

---

"There were no electrics – there were gas lights – there were no showers, just the odd wash basin; the tea-room had two old gas tea boilers and they used to have call me in to light it because it used to go whoosh when it was lit and they were terrified."

---
"We got electricity 35 or 40 years ago when the changing rooms were at the other end and we moved the changing rooms to this end (the left as you face it) at about the same time, where the tea-room used to be.
"It was built in July 1922, and I think it is the most iconic pavilion in the Bradford League – it is certainly the only red and white one going! – and timber in those days is a lot better quality than now.
"But the new pavilion is going to match it – maybe not quite as much red, but there is going to be a red and white finish on the new one as well."
Heyhoe added: "We will have more floor space as the changing rooms are going to be on the first floor and it will all be up to ECB spec(ification), with a minimum of four showers per team, changing rooms and a massive balcony at the front for the players.
"There will be a long window in the bar area, and from upstairs there is a fantastic view of the field – it will be even better once they have knocked the old pavilion down!
"Downstairs there will be a social area, including a bar, better toilets etc – hang on a minute I am just waiting for the whole lot to drop, although I don't think that it will!
"They were asked to use a smaller digger so as not to do too much damage the outfield."
Moving on to hotter topics, Heyhoe said: "As for teas, I reckon ours are the best in the league, and I am not biased, although East Bierley's have always been good, and Bradford & Bingley too.
"Teas are a lot better in the Bradford League than they have ever been, although they are getting quite expensive to put on nowadays.
"We now have a club manager who will sort everything out!"
One of his tasks will be to make the new structure a community hub as there is a community room for hire.
Thanks to Ray Spencerfor for his photos of the event.