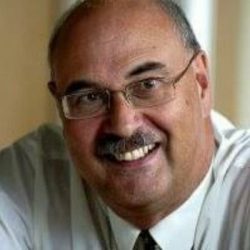 Latest posts by Bill Marshall
(see all)
Bill Marshall explores the conundrum of first XIs and second XIs
Watching Hoylandswaine's second team win the Solly Sports Crowther Cup in rapid time on Sunday at Sandal, defeating Farsley seconds by seven wickets, reminded me of a long-forgotten conversation I had with Matthew Anderson.
He was then captain of East Bierley's second team, and I probably spoke to him in the course of doing a preview of the Priestley Shield final for the Telegraph & Argus.
Anderson was at the helm of South View Road's second strings when they won Bradford League Division One in 2007 and 2008 and the Shield in 2006, 2007 and 2008.
The table for Division One in 2008 is telling as they triumphed by 58 points from Esholt, winning 20 of their 26 matches, with the other six falling foul of the weather.
Esholt won 15 matches and lost five that season – quite a difference, which brings me to Anderson's main point in the interview.
He reckons our chat was in 2007 or 2008 and he said words to the effect of: "We can't get enough competition playing against second teams. We want to play against first teams."
Anyway, of course, that didn't happen as the Bradford League, like the Halifax League, have separate competitions for first XIs and second XIs.
And Anderson, as he said laughingly channelling his inner Alex Ferguson in that he foresaw his team's decline, stood down as captain after that period of success and was not at the helm when East Bierley got relegated in 2010.
However, life after Anderson was not all doom and gloom for Bierley, who were Division Two runners-up in 2011, Division One runners-up two years later, but were relegated again in 2014 only to bounce straight back as Division Two champions in 2015.
---

The point of all this is the different approaches that leagues take to first and second teams and whether they are allowed to play against each other.

---
Grass-roots leagues like the Dales Council and Craven have little choice due to their lack of clubs and allow first XIs, second XIs and even third XIs to play in the same division – for example Bradford & Bingley III, Bingley Congs II, Barrowford II and Bradley, Airedale, Skipton CI, Silsden, Riddlesden, Eldwick & Gilstead, Foulridge, Glusburn and Long Lee's first teams all play in Craven League Division Two.
The Dales Council have third teams from Pudsey Congs, Rodley, New Farnley and Cookridge in their Division C alongside Baildon's fourth team and St Chad's Broomfield's fifth team (they had a sixth team in that division last year!).
Second XIs from Muff Field and Mayfield complete the line-up.
Even the Aire-Wharfe League have allowed second XIs to play first XIs from the start of the 2019 season.
For example, Ilkley Seconds are currently sixth in Division Three, ahead of the first teams of Menston, Leeds Modernians, Alwoodley and Old Leodiensians, with North Leeds' second strings in ninth and Rawdon seconds in second from bottom or 11th, just a point above Leos.
Meanwhile, in Division Four, Shadwell firsts are due to be promoted alongside Collingham & Linton seconds while St Chads Broomfield firsts are eighth and are the lowest-placed first XI.
Meanwhile, in the Huddersfield League, Hoylandswaine's second strings are allowed to play against other first XIs but have regularly proved themselves to be too good for the Cedar Court Conference (third tier), where they are currently second behind, two points behind Birkby Rose Hill firsts with two matches to go.
Swaine would like to have a bash at the second tier (Jedi Sports Championship), which would not conflict with their first XI, who have again retained the Premiership (top tier) crown.
However, Huddersfield League rules do not permit Hoylandswaine's second team to go into the second tier, one reason presumably being that a second XI in the second tier would not be a good look for the league.
If it happened, however, it would presumably benefit both that team's group of experienced players, and their opponents as well, as the standard of cricket would be better.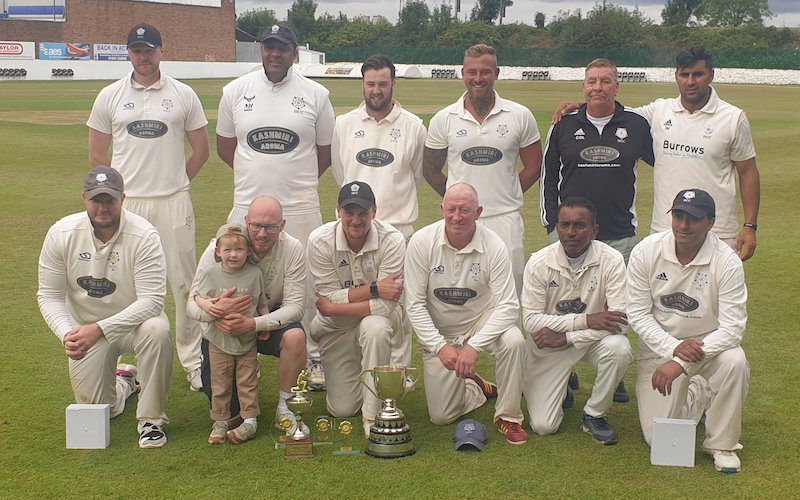 However, a compromise may be afoot.
Speaking in the wake of their victory at the weekend, Hoylandswaine's second XI skipper Luke Potter admitted: "It is frustrating not being allowed to play in the second tier but the league is restructuring this winter.
"Seven or eight of our players have been here for nearly 10 years and we have won the league four or five years running so we want to challenge ourselves at the next level.
"But the league don't want a second team in the second division. However, the restructure should make the league stronger and one team is being allowed up from the Premiership Twos this season.
"The Premiership Twos is as good as the Conference, apart from the top couple of sides, and we would not go into the Premiership (because their first team are already there) and we would not win the Championship so we don't understand it."
Potter had no hesitation in putting Farsley in after winning the toss (they would also have bowled) and had them 41-6 as Tawhal Zadran, Ranjith Bandula Don and Jack Lockwood held sway before Ben Maddison (14) and skipper Jamie Blackburn (26no) doubled the score.
Leg-spinner Josh Holmes (3-22) wrapped up the innings for 97, and the result was never in doubt once Darren Lockwood (20) and man-of-the-match Andrew Burkill (49) put on 62 for Hoylandswaine's first wicket.
By the way, Sandal, with frequent Leeds to London trains and local services passing by on the line above one side of the ground, did a superb job of staging the final, although it was a shorter match than Farsley and the neutrals hoped.