This is the story of Great Horton Church; a thriving, inner-city cricket club in Bradford whose community outreach stretches far beyond the game.

I'm anticipating traffic congestion to get to Allerton Road in BD8 for the usual 6.15pm start. As it turns out, the drive over the top, past Bradford Royal Infirmary Hospital, a trip I've done many times, is pretty quiet for rush hour.

I'm here to learn about the cricket club from Taj Butt, their Secretary and someone who has been at the heart of grassroots cricket in the city for a long time.

He's one of 11 national winners of the MCC's Inaugural Community Cricket Heroes. (Kind of like the Cricket Yorkshire 50 but just not quite as high-profile).
---
We cover a lot of ground in our conversations around juniors and seniors sides, community projects, girls' cricket, the relationship with the YCB and Yorkshire CCC and his MCC Award.
---

The opposition for this Under 13 match in the Bradford Junior Cricket League is Pudsey Congs. After a while, there's a call to say they're in Bankfoot – which is South Bradford and a few miles away.

A delayed start and a few less overs is inevitable. I'm surprised this doesn't happen more often. The travel that clubs, coaches and parents have to do, just after work, is plentiful and particularly with evening games.

It gives us a chance to chat but before we start, I notice a few things and get a tour of the club.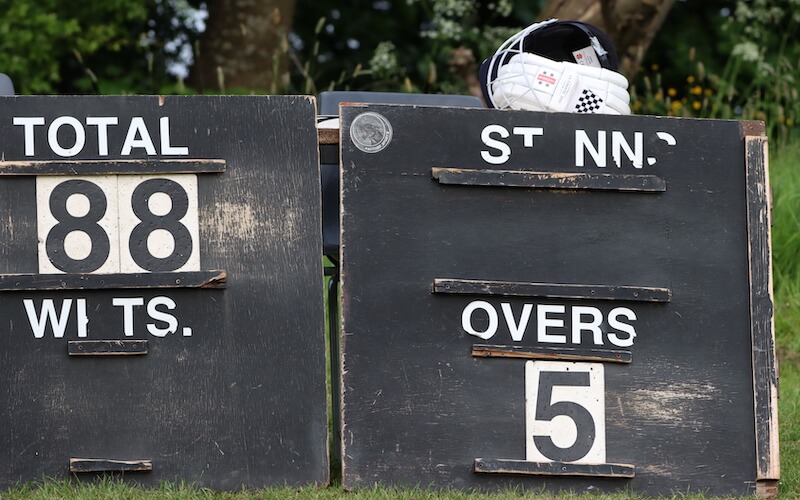 The U13s coach for Great Horton Church, Wasim, is shaking hands with all of his players as a greeting and they also shake hands with each other. It seems natural, friendly and just something they do.

It's not the first time that watching junior cricket, I'm struck by how much we lose by the time we play the game as adults. That is reinforced when the match starts later and the athleticism in the field by Pudsey Congs is admirable.

Taj does the ground here and it looks in great shape for this evening's encounter. It's a large playing area overlooked by houses at the far side but cocooned by trees and foliage.
---
A precious pocket of green space in a city that has more demand for cricket than it can provide for.
---
The tour doesn't take long but is a reminder of how Covid forced us all to pivot in some way and re-invent our way of thinking.

With no income and a redundant room that usually catered for cricket teas, the space was converted into a gym. It is now the home of ABS Martial Arts and as Taj makes me a cuppa in the kitchen, Sensei Hasan Rizwan is putting small kids, aged 4-10, through their paces.

It means that at some point I see a batter walk out with helmet and pads on followed by a student in white karate uniform and red belt.

Taj is also telling me about other collaborations and income generators such as an online car dealer who rents spaces at the cricket club and stores cars on-site.

As the match gets underway, we sit outside on plastic chairs and dive into the cricket.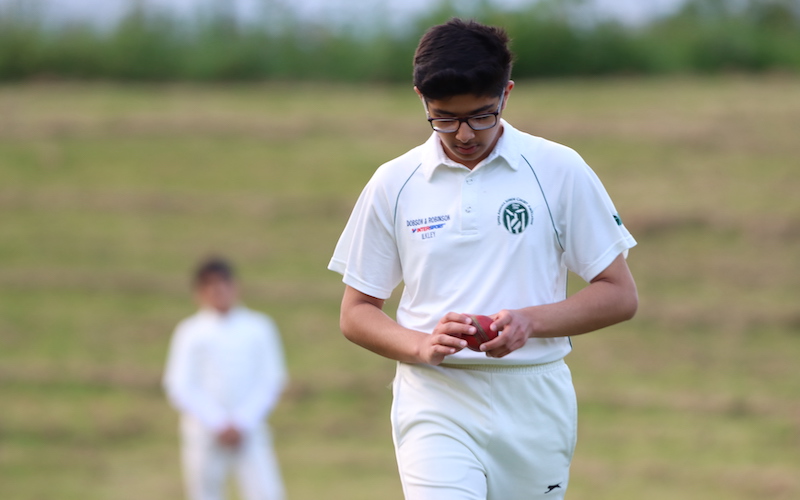 Junior cricket success story

It becomes quickly apparent that Great Horton Church is a junior cricket success story – one with an unusual philosophy that tumbles out as we talk.

They have boys teams at Under 9, Under 11, Under 13 and Under 15 in the Bradford Junior Cricket League, as well as U9 and U13 in the Upper Airedale Junior Cricket League.

Demand is rising and these are Bradford lads who are regularly impressing in league cricket at all ages. Taj tells me how it all began:

"We started our first junior team in 2001 and it was basically myself and Shiv Krishna, both our sons were at school together and wanted to play cricket. We came here and they suggested: why don't you start a junior team?"

Fast forward two decades and Great Horton Church are a junior cricket production line – but a relatively rare one in the city.

The cricket club has an indoor programme (both softball and hardball formats) between January and March and they just see who comes along. Apparently, they are inundated.

As Taj tells me: "There's not really been that many other clubs in the city of Bradford who run (junior) teams. There's been a huge demand and every year, we've had to add teams because of the number of kids that turn up every winter and we really don't need to advertise either."
He also recognises the benefit of having joined the Upper Airedale Junior Cricket League: "It's a totally different experience and gives the kids the chance to visit places outside of Bradford. It's been really good seeing kids mixing regardless of their backgrounds. The main thing is that cricket brings them together."
---
What is extremely unusual is that Great Horton Church actively encourage their juniors to leave in their teens and seek opportunities elsewhere.
---
Yes, you read that right.

It is the opposite of every club I've ever visited – but there is a reason. In a way, Great Horton Church has become an inverted triangle. Normally you have your juniors who work their way up the club to the pinnacle of first-team cricket.

They only have one senior team who play in Group A of the Bradford Mutual Sunday School League. Taj's view is that the future of their juniors is the key and they go with their blessing.

"The Bradford Mutual Sunday School is not the strongest league and the facilities aren't necessarily up to standard. We've not really been that keen in promoting it to our kids who play a good junior level, and we'd much rather if they went on to play in the Bradford League and some of the other leagues."

He added: "Once they start moving into adult cricket, they always go. It's obviously sad as these kids have been playing from under nines right the way through. But, it's a privilege. We actually do feel quite proud when we look around the leagues and the number of players who started their cricket here."

It's a conundrum they've debated internally and ultimately come up with a new solution that might benefit everyone.

At this point, we are interrupted by fireworks. Lots of fireworks. More like firecrackers actually but they seem to erupt from all directions and it goes on for few minutes.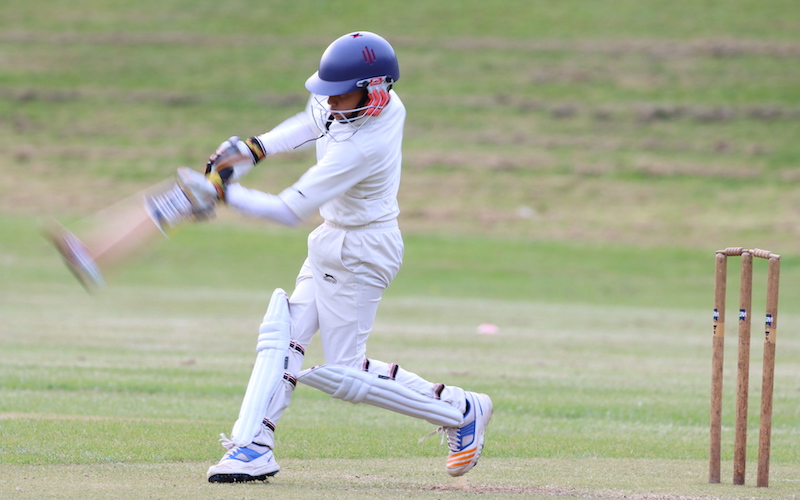 Jer Lane Partnership

Great Horton Church and Jer Lane Cricket Club have come to an agreement with a plan that Taj's club will be helping to run juniors at Jer Lane in the next 2-3 years. One option is to have all the Bradford Junior Cricket League matches there.

"With all the matches we have, we need more facilities… we get some help from Nasa at Bradford Park Avenue and he also gets us Karmand when it's available. But it's a huge problem. In the past, we've used Manningham Mills and Salem."

The partnership has started this season with all of Great Horton Church's Bradford Junior League Under U15 fixtures based at Jer Lane. The intention is to have a third team at Jer Lane too as their firsts have switched to playing at Park Avenue.

"We're planning to have a third team at Jer Lane made up of our better juniors and some of their older players."

Clubs working together, even if they don't formally merge, has shown to be mutually beneficial all over Yorkshire – it could support both Bradford clubs here in the coming years.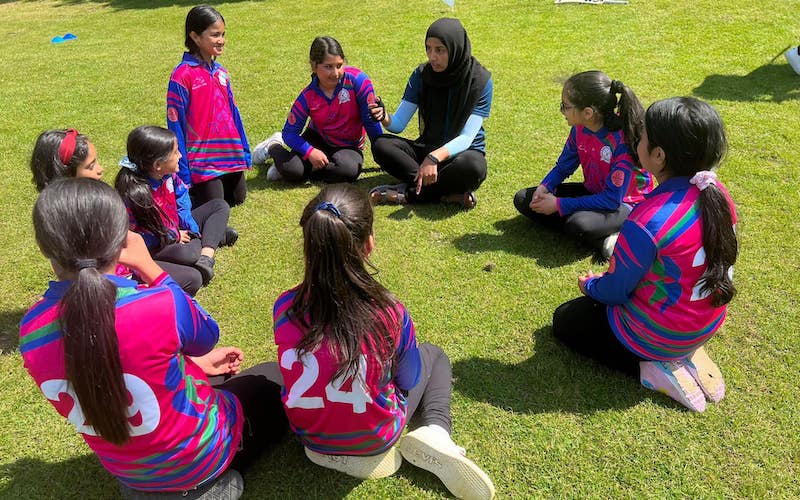 Girls cricket

Girls' cricket is growing here with a team on Wednesday evenings in the Softball Championship. These are 8-aside softball matches, in Pairs format, against Settle, Skipton, Oakworth and Crossflatts. In addition, a development side exists for newcomers to get introduced to the game.
Its beginnings came out of a real need to encourage girls to be more physically active and is a success that has won plaudits and awards for those involved.

Toller Ward, where Great Horton Church is based, is one of the most deprived in the country. As one of the problems facing communities here, Taj tells me that participation rates are really low. It has led to Sport England designating parts of Bradford as one of the 12 'local delivery pilots'.

Which is sports development speak for National Lottery funding to encourage healthier and more active communities.

At Great Horton Church, they run holiday clubs as well as outdoor and indoor programmes aimed at 6-14 year-olds across the year. The cricket club works with Ju:mp (Join Us. Move Play) which is the four-year pilot programme for the city, to deliver 250 extra hours of activity, outside of cricket.

One of these initiatives has been starting and developing girls' cricket. Great Horton Church is big on coach education and so they have about 15 Level 2 coaches and a third of those are female.

It was important to have this in place to convince girls and their parents that this was a safe and welcoming space to try cricket.

Tayaba Parveen has been instrumental in encouraging interest in cricket from girls of South Asian heritage in the last couple of years. She plays for Bradford Park Avenue Ladies and is involved in coach education.

As Taj told me: "That was our first target to change the mentality and get girls and parents to think that they can come to a cricket club. When parents see women wearing the hijab coaching, they feel more comfortable in that environment and trust us to look after their kids."
All Stars / Dynamos

In the past, these national programmes for children, offered by the ECB and delivered by clubs and volunteers across the country, haven't been taken up at Great Horton Church on grounds of the £40 per child cost and associated admin for parents.

Despite the fact that, as Taj acknowledged, it is a proven product and was the best way of encouraging girls into cricket. So, a solution has been found…

"Steve Archer and now Paul Cummins at the Yorkshire Cricket Board have really helped us because we can register the kids and we get some vouchers which make it much more affordable."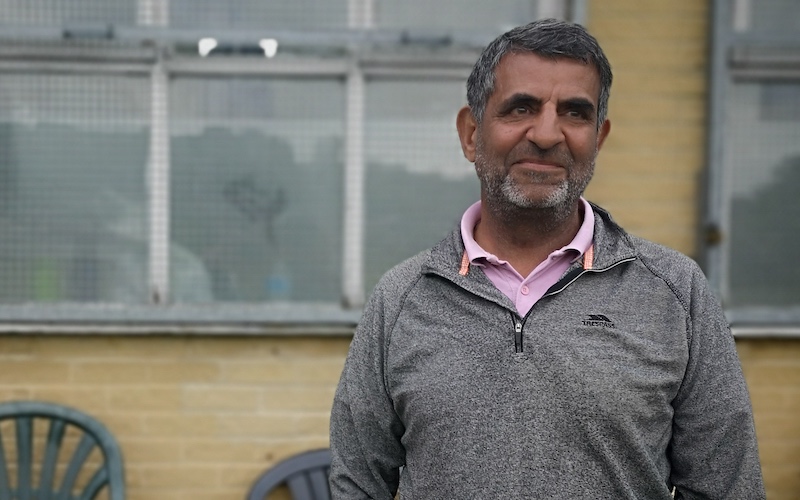 Criticism of Yorkshire CCC

We conclude our chat as the home side's juniors are scorching towards a competitive total, with a discussion of the wider issues for Yorkshire County Cricket Club in the aftermath of the Azeem Rafiq revelations and how they affect grassroots cricket.

Taj's focus was on feeling disconnected from the county club and the lack of dialogue between YCCC and grassroots clubs in Bradford.

"We feel neglected…a lot of our kids go onto representative level, some play at county age and we want these kids thinking they can go and play at Headingley. Sadly, there's this big gap between ourselves and the club. Do they really want to play for Yorkshire? Do they really have an affinity to the club itself?"

He did add: "We've proved, through the Yorkshire Cricket Board, that if we sit together, we can make changes at this level."

"What's particularly disappointing after everything that happened at Headingley and everything that was said by Lord Patel about how things were going to change, we haven't seen any progress whatsoever. Apart from they have these parties when they celebrate Eid and Ramadan – but again, who goes to those? How does that have an impact on the kids that are playing here tonight?"
[Yorkshire CCC replied to this section of the article – you can read their response at the end of the page.]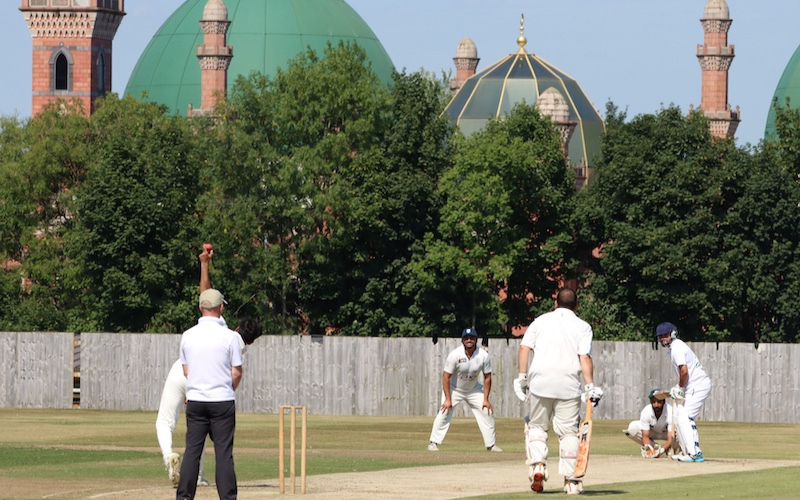 Funding inequalities

Meanwhile, at Bradford Park Avenue, the millions spent there has raised eyebrows in some quarters. It's unquestionably an outstanding facility and incredibly popular with the community. But the question lingers over investing so heavily in one site – when there is a widespread need.
On that point, Taj said he was glad to see investment coming into Bradford but again, there was no public consultation with key stakeholders in the city, by that I mean grassroots cricket clubs and how they could benefit and get involved.
"I personally feel that the only way forward is having more grounds like this and improving some of the grounds in the area. A lot of the clubs play on council grounds which are absolutely awful facilities. There's a massive shortage of cricket grounds based on current demand."
It ought to be said that an ECB grant of £500,000 has been made available where Park Avenue Bradford will be a new hub for a grounds management pilot scheme. The aim is to help 30 clubs and council facilities in the city to improve their pitches through education and tutoring.
Equally, there have also been sites around Bradford where non-turf pitches have been installed, along with multi-lane facilities. The problem with putting an artificial down in a park is that it doesn't automatically guarantee participation and over time, it still needs maintenance.
There has been significant, cricket-related investment in the city – but how that money is spent and who benefits is always going to divide opinion.
If you meet him, Taj is a quietly spoken man who's passionate about driving change at grassroots. He is thoughtful, generous with his time and well-respected, having held positions in both the Bradford Mutual Sunday School League and currently the Quaid E Azam Sunday Cricket League.
The ECB's South Asian Action Plan inevitably has helped some while others, including Taj, feel it has done absolutely nothing for them.
This might sound petty but even the name makes me wince. It's not exactly inspiring or inclusive, is it?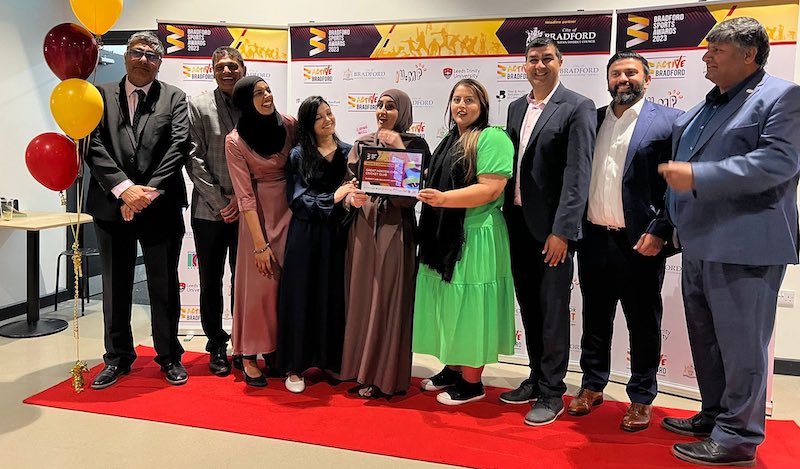 Awards recognition
The Bradford Sports Awards were happening on the same night I visited the club. Great Horton Church end up being Highly Commended in the Equality & Diversity category and Tayaba Parveen is also shortlisted for Coach of the Year.
As for his own MCC recognition, Taj is looking forward to a trip to Lord's for the Test match against Ireland and a chance to meet Stephen Fry. A Great Horton member nominated Taj for his role at the club and knowing he's a Fry fan too.
I got home from the interview and realised I'd left my rucksack and returned the next day for more cricket, this time the Under 15s against Harden. Different people, same welcome and excitement for the game.
Great Horton Church Cricket Club is thriving and delivering change in its community. With the passion and thought that goes into it, it's set to create opportunities for young cricketers for many years to come. Supporting their ambition seems a bit of a no-brainer.

---

Yorkshire CCC reply
In response to this article, a club spokesperson said:

"We remain focused on increasing the opportunity for players to move from grassroots through to elite level. Our Performance Pathway has been a key building block in ensuring Yorkshire is encouraging greater access to cricket for young people across the county.
Since the beginning of 2022, the Club [YCCC] has introduced measures to increase access for those from lower income households, including removal of match fees, the provision of kit free of charge, winter coaching provided free of charge and the creation of an accessible hardship fund for those that require further financial support.
We have also taken steps to reduce the risk associated with selection and bias, to ensure that players are always selected on ability. This included ending private one-on-one coaching from staff involved with the County Age Group Pathway, the creation of a selection committee, the application of a talent development framework and the recruitment of six high-performance coaches to the programme.
All cricketers on the programme also have access to YCCC Junior Memberships, which gives them the opportunity to watch both the men's team and the Northern Diamonds during the season.
All of the above represents a significant investment in increasing opportunities for young people across the county in a manner that is fair and equitable for all. We have been delighted that this is already bearing fruit, leading to a 40% increase in attendees for regional observations, a 60% increase in participants from a diverse background in our Boys County Age Group performance pathway, as well as a 62% increase in participation in observations in the Girls County Age Group from 2021-2022.
In total, we have had 1,600 cricketers attend regional observations, with 900 free memberships given out to participants. It is important that players coming through the system feel connected to the professional squads – on the Girls Pathway, players have attended a meet and greet with our Club President, Jane Powell and cricketers from the Northern Diamonds Squad, while there will be an opportunity to play on the Headingley pitch as part of Pathway Celebration Day Later in the year. We have also invested in a social space at the ground, where players and parents of Pathway players can unwind, providing a welcoming atmosphere when they come to visit.
We are conscious that the results we have seen so far are foundations to be built on. There remains much work to be done to tackle what is a key issue for the Club and the wider game. Nevertheless, we are proud of the clear, demonstrable progress that is being made and expect to see it leading to increased representation at senior level in due course.
To learn more, you can read this appendix provided by YCCC to Cricket Yorkshire, explaining Yorkshire CCC Reforms since November 2021.
Latest posts by John Fuller
(see all)