The Andy Hire Scarborough & District Evening Cricket League has reluctantly cancelled its 2020 season with the message: 'We'll be back stronger next season!'
As a result of coronavirus and the ongoing uncertainty as to when or if recreational cricket would resume, the league consulted with its member clubs and called it quits.
As Vice-Chairman Simon Dobson put it: "It was a decision I never thought I'd be involved with in 35 years as a player, club secretary, league secretary and now a mere social media officer. We are in disturbing times."
The Scarborough & District Evening Cricket League Chairman, John Flinton, caught up with me a few weeks ago and discussed the decision to cancel the season in June. 
At his club, Forge Valley, incidents of the COVID-19 virus have sharpened minds and they wouldn't have chosen to play: 
"Some still don't want to play and that's due to the fact that a captain's wife has had the virus and the lass who does our teas suffered with it so it's closer to home."
Unable to find seven Tuesday evenings to run half a league programme, and with feedback that some clubs wouldn't be able to field a side, the decision came into focus.
The integrity of any cricket league or cup is built around who plays and the last thing anyone wants is a campaign with notable absentees and (as would have been the case here) no promotion or relegation.

There are 26 teams across 3 divisions in the region spreading out from Scarborough who play evening cricket but because of COVID-19, 2020 was always going to be tricky:
"It wouldn't have been as competitive as previous years. To have someone sponsor the league and not have the best players in it made us decide to call it quits."
Speaking of sponsorship, credit to Andy Hire Sales & Service Ltd who agreed to continue their sponsorship of the Scarborough Evening League for a remarkable 31st consecutive summer.
You might be wondering why a cricket league would cancel their season by June. Surely there's time to fit it in?
It boils down to fixture congestion and priorities. Many of the clubs playing in the Scarborough & District Evening Cricket League play on a Saturday and Sunday too.
Flinton said it was felt that remaining Sundays, as a viable alternative, should be left for junior cricket as well as the player feedback that they didn't want to cram in back-to-back matches.
It would be tempting to be gloomy about this. For many who play evening league cricket, it's as an add-on to action at weekends so is the natural format to give way.
For John, it's the last course of action they wanted to take but is an opportunity to look ahead to 2021 and return strong.
"Last year, we had four teams at the top split by a couple of points and relegation came down to a runs-to-wickets loss basis. We need to get it so every game means something. Perhaps if you finish third, there's play-offs and expand the cup competitions slightly so you play other clubs."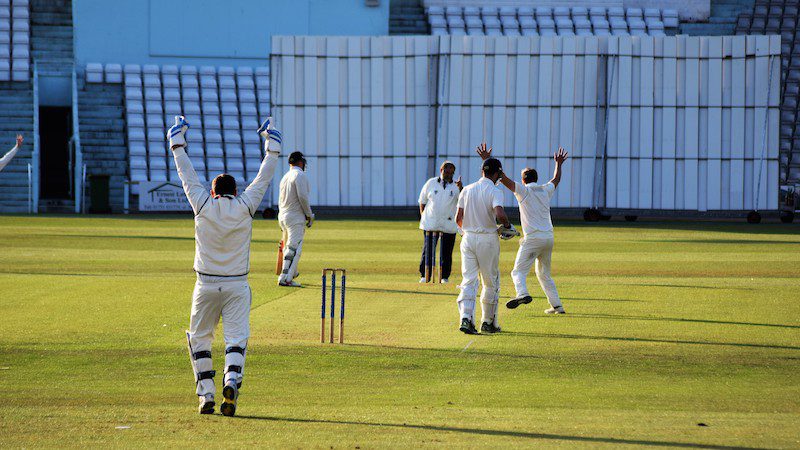 Speaking of cup competitions, there is an appetite to squeeze in the Scarborough Hospital Cup, if at all possible this season. 
The thinking is it could be 16 teams at 4 grounds to minimise travel and organisation and crucially, it raises £1,000 annually for the hospital. 
As you'd imagine, this is all up in the air – as it involves multiple leagues – but we're all getting used to saying that.
Scarborough & District Evening Cricket League might have been one of the earliest leagues in Yorkshire to call time on their season but they are not alone.
The Feversham Cricket League and Joe Lumb Competition are two examples in Yorkshire while county leagues in Devon, Sussex and Scotland have already done likewise.
We may yet get the July re-start I recently predicted, despite the PM's comments about cricket balls being diseased vectors.
But, as the situation in Scarborough cricketing circles demonstrates, tough decisions are already being made.
Was this article of interest? Stay in Touch!
Join thousands of other cricket fans…Sign up for the Cricket Yorkshire Newsletter and get the free download: '6 Ways to Get Your Cricket While The Season's On Pause'.
You'll receive inside news from CYHQ, partner offers and exclusive competitions.
Latest posts by John Fuller
(see all)