Recreational cricket has received a major boost as the 2021 outdoor season got the green light from the UK Government.

From 29 March, organised team sports can be played again outdoors, which means club cricket should be able to start in April, assuming the ECB's guidance is circulated in time.
Editor's update – Here is the latest ECB roadmap for recreational cricket with a phased return from 29 March.
It also opens up the possibility of the first cricket net of the year being around Easter which would be strange, were it not for what we've already experienced.

At the time of writing, the advice for recreational cricket is yet to be released from the game's governing body but we have already gone through a season of adapted gameplay and know what's achievable.

After months in national lockdown and only half a cricket season last year, it comes as a massive relief to all of us.
To get a full six months of cricket in will be a huge lift and clubs and leagues in Yorkshire are well prepared. Here's a snapshot…
The newly-formed Yorkshire Cricket Southern Premier League sees the first game theoretically on 7 April where Warmsworth 2nd XI host Fishlake 2nd XI in Division 7. The Premier Division kicks off on Saturday 17 April with all eight divisions in action.

On the same Saturday, many Yorkshire cricket leagues begin and in the Aire-Wharfe Cricket League, reigning champions Otley launch their Division 1 defence with a short trip to Roberts Park to take on Saltaire.
For NYSD cricket, the North Yorkshire & South Durham Cricket League didn't show league fixtures yet (cups from 3 May) but had posted a news item that the Saturday season will start on 17 April.
A number of leagues have waited for the Government announcement and are now sorting fixtures and planning next steps.
The Bradford Premier League starts on 17 April (the 'Super Saturday' of club cricket) and sees a full programme across the four divisions for firsts and seconds.
Woodlands travel to Townville for their first match since the 2019 champions chose to opt out of last season.
Crossflatts, who moved from the Craven Cricket League, make their debut with the Firsts away at Crossbank Methodists and the Seconds at home.
Yorkshire Premier League North

Over in East Yorkshire, Hull Zingari welcome Folkton & Flixton for their opening (Premier Division) York Senior League match on Saturday 24 April. The top flight of Yorkshire Premier League North starts then too with last year's champions Dunnington at home to Sheriff Hutton Bridge.
Before a pandemic changed all of our lives, I would scour the fixtures to seek out recreational cricket as early as possible, somewhere in Yorkshire.
I'll still be very limited in where I go in the 2021 cricket season but it is a much more positive outlook than last year and there will be ample coverage of developments here on Cricket Yorkshire.

If we're to learn from last year, those volunteers running recreational cricket on the ground need as much time as possible to get ready. Prepping a club to be Covid-safe takes a lot to understand and action, if you're doing it properly.
Clarity on points around spectators attending club cricket as well as what's permitted in terms of offering cricket teas will be watched closely.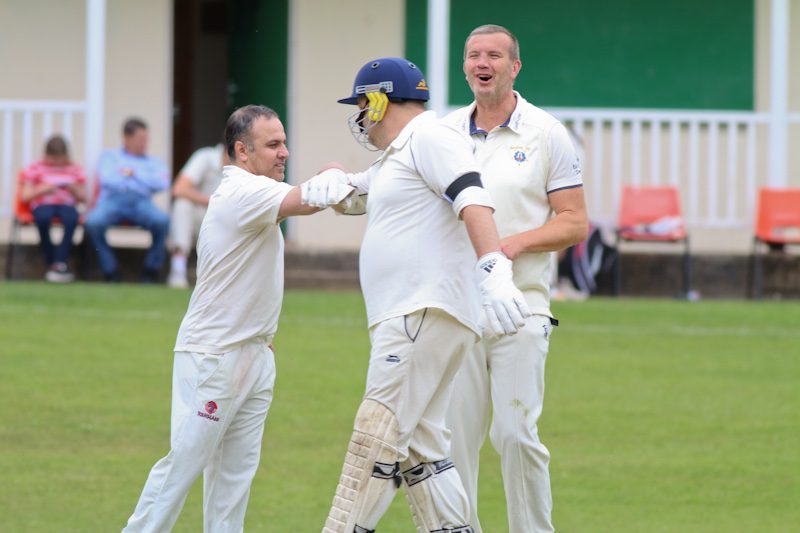 I'd assume that we have adapted gameplay again but many cricket leagues cut their overs to cater for ball cleaning and other considerations and that might go back up in 2021. (There wasn't an enforced limit on overs, it was left to individual leagues).

A season without cricket teas stirred up a hornet's nest in club cricket. Clubs who resent the cost and effort of making them saw a chance to ditch them, having gone without due to Covid.
Others, who think it's an integral part of the day and pride themselves on teas, are hoping to get back to wedges of cake and massive sausage rolls.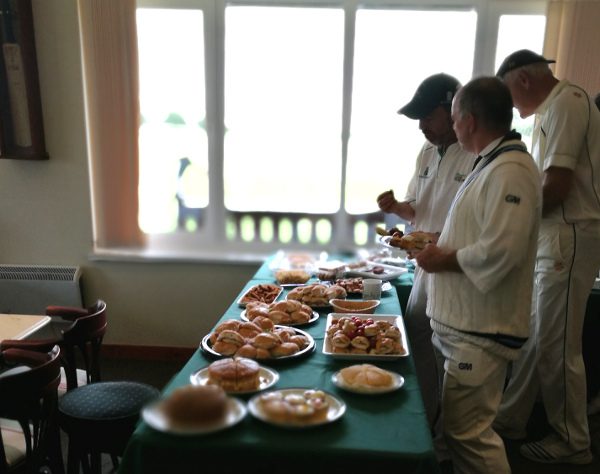 The feedback from Cricket Yorkshire's survey last year showed that many thought 2020 was a bit of a lost year because the cricket didn't feel meaningful. There were Covid groups, missing players and clubs as well as plenty of cancelled games because someone on either side tested positive.
It will be intriguing to see how punitive leagues are in 2021. There was plenty of understanding before as we were all wrapping our heads around things.
It is set to be a full cricket season but many of the worries and issues facing cricket clubs and their members haven't miraculously vanished.
Balancing those concerns with a growing impatience to return to how it used to be will shape the grassroots game in the coming months.
Latest posts by John Fuller
(see all)