Rocking up at Leeds Caribbean Cricket Club for their last Dales Council match of 2017 was an exercise in crossing digits and glancing anxiously at the lashing rain pinging off the bonnet of the car.
This Division A contest at Scott Hall Road against Bradford Moor looked doomed from the outset as cricketers and officials hunkered in their vehicles or lounged on sofas in the concrete foyer, smoking, chatting and sipping on cans of Red Stripe lager.
Out in the middle, groundsman Mark is doing his level best to make sure the saturated square is fit for play but is operating with limited resources, despite having been at the ground since before 8am.
Their groundsheet protects a single strip and has seen better days; looking like a stretched bin bag with holes and tears.
If there's any cricket on here today, spikes will be a must with fielders capable of waterskiing rather than walking between overs.
The intended 1.30pm start is pushed back after the umpires inspect the square and decide to have a look another look in an hour or so.
The forecast is for deteriorating weather and further rainfall later in the day but, such is the frustration with cricket, the clouds have melted and it's temporarily a sun-splashed scene in North Leeds.
This oval surface on Scott Hall Road with sweeping views down into the city centre is a gargantuan size requiring a mighty blow in any direction to breach the boundary.

I was assured with a beaming smile and Caribbean lilt that sixes and fours are commonplace at Leeds Caribbean.
Indeed, one of the stars of their first-eleven is a young batsman, Wesley, casually sat scrolling through his phone, baseball cap at a jaunty angle.
The week before against Farnley Hill, he had struck 164 out of his side's 208 all out and needed another innings to qualify for the end-of-season league averages.
Remember the name Wesley Bell. He averaged 793 runs in 2016 and has followed that up with 766 in 2017 across league and Pool Paper Mills Cup that Leeds Caribbean won for the first time ever since its inception in 1957.
The rain delay allows a look inside their clubhouse which is small, dotted with memorabilia as a nod to Caribbean heritage, their own cricketing success and community involvement.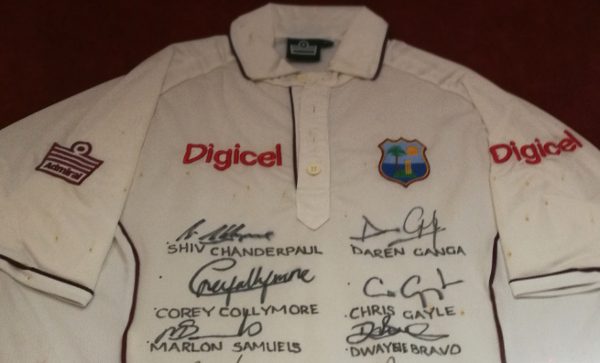 A West Indies Test shirt from yesteryear is up on the wall in a frame; its signatures dating the garment immediately with Chris Gayle, Devon Smith and Chiv Chanderpaul some of the mottled scrawls in felt tip pen.
Another framed picture is in memory of Royston Rouse (123*) who had struck a partnership of 250 with David Smithen (119*) while a plaque to Harwood Williams (former Caribbean Chairman and stalwart at Dunnington Cricket Club for many years) is for his contribution to sports tourism in St Kitts and Nevis.
They are evidently proud of all of the people who are part of this community that began in 1948 as the first Caribbean cricket club in the country.
A number of West Indies Test cricketers once turned out here including dynamic batsman Stuart Williams and fast bowler Corey Collymore.
But it's a tale encapsulating more than the high-profile names; Leeds Caribbean has been a hub over the decades for those from across the Caribbean, predominantly Jamaicans at first who came to settle in the Leeds area but has expanded to be a home from home for those across the islands.
In the last ten years, their cricket squads have included Chinese and Afghani cricketers, to name just a couple of nationalities, demonstrating the inclusive policy.
We can take succession and sustainability for granted in cricket but it's to their credit that junior sides have developed over time (U11 and U13s now compete in the Leeds and District Junior Cricket League).
In fact, the aforementioned Wesley Bell and his captain, Shan Khan, both recall being given a lift as kids to the club by a Leeds Caribbean committee member after being spotted batting and bowling out in the streets.
Wesley, Shan (and others) were kitted out, coached and have progressed to being key cogs in the first team.
Tellingly, both admit that they would never have got into cricket, had it not been for the kindness of a stranger who came to their patch.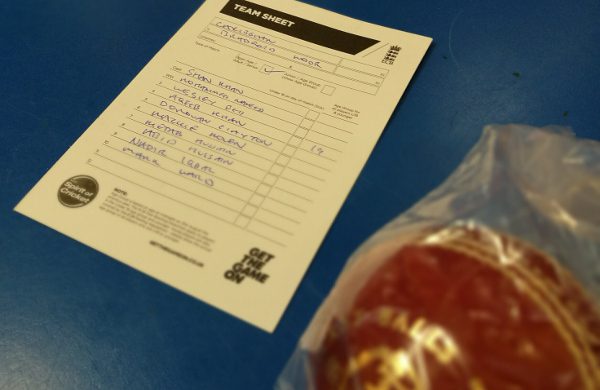 Back to the clubhouse…the match ball sits wrapped in its clear plastic protective cover next to the Leeds Caribbean teamsheet (though I can't resist taking it out and gripping this Lord's cherry across the seam to recall own past endeavours in this league a decade or so back).
The tea urn is fired up next to the door and players drift in to fill a cup and saunter off.
As you might expect if you're a regular reader of Cricket Yorkshire, we get to talking about the cricket teas and I buy a Dales Council Handbook to also get have the official line.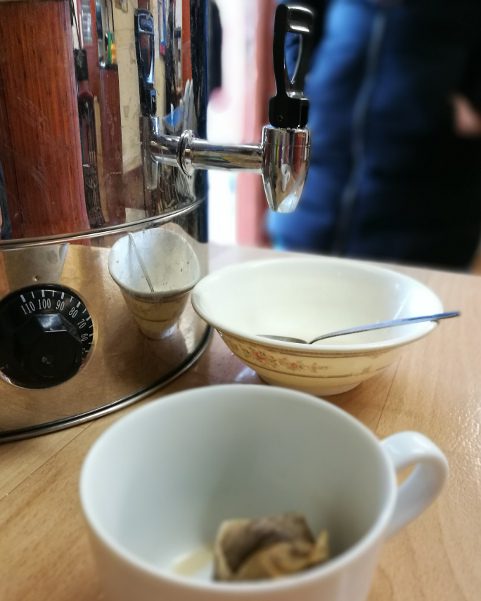 As with all clubs, Leeds Caribbean must provide a certain selection so even though their players dine on curry and rice, rules stipulate they must literally cater for all culinary backgrounds so there are essentially two cricket teas prepared with Caribbean fare alongside the stereotypical cheese and pickle sandwich.
There is an authorised guide for marking teas with 10 presenting large teacakes (disappointingly no diameter specified) and a groaningly expansive choice of cakes, savouries and hot and cold drinks. Zero out of ten is if nothing is provided.
No tea?! That's reason to call off a game there and then, if you ask me.
I had the worst cricket tea in my long and undistinguished career as a left-arm seam bowler during an otherwise treasured stint in the Dales Council League.
We turned up at a council-owned pitch and, even to this day, I recall the sense of horror when I was handed half a banana and a crushed roll that allegedly had 'meat' paste smeared on it.
To balance that gripe, there also used to be some delicious curries served up. It's amazing how quickly the idea of a garlic nan at 4pm becomes appealing after being flogged round the field for 45 overs.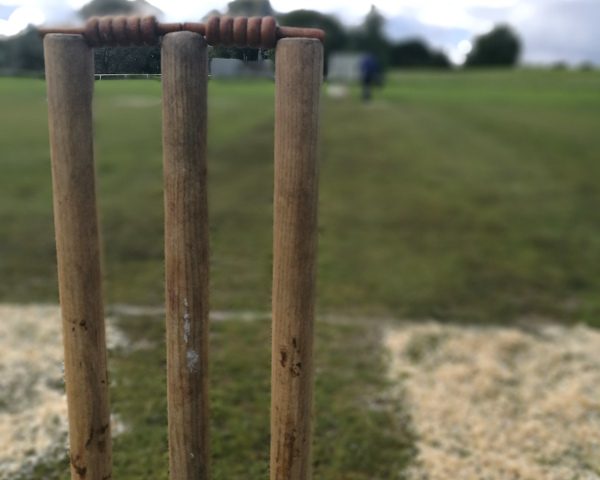 Anyhow, let's return to the cricket or lack of it. The umpires delayed a final decision until about 3pm and their reticence proved correct with a biblical deluge concluding what we had all feared.
I heard that a number of umpires in this league are considering whether to pack it in over winter due to the level of hassle they receive while officiating.
The new MCC Laws of Cricket include players' conduct but at lower leagues, I find it to believe that umpires will send cricketers off, thereby potentially skewing the course of a match, in a game that is already fraught with tension.
That being said, something needed to be done across the game.
The 2017 season in the Dales Council Cricket League had 19 umpires with a further ten on a reserve list so it can ill afford to lose officials – though there will always be the usual retirements and changes in circumstance.
The intention for this article had always been to visit Leeds Caribbean Cricket Club around the West Indies Test match at Headingley but the best laid plans and all that.
I was curious to see how much the West Indies being in West Yorkshire inspired or even interested those here; I suspect life went on regardless.
There is all manner of community work done in cricketing circles here in Yorkshire but when Yorkshire County Cricket Club signed West Indies Test opener Kraigg Brathwaite, a visit to Leeds Caribbean by some Yorkshire CCC lads could have driven fan engagement in the same way it was embraced with Sarfaraz at Park Avenue.
Of course, my example around Brathwaite is somewhat unfair given time pressures and the nature of his deal even shorter than Sarfaraz.
As we know, professional cricketers have metronomic schedules in county cricket. Training. Travel. Cricket. Repeat. What day is it? What county am I in? What format am I playing today?
But the point stands that if we're not careful, lower leagues run the risk of feeling ever more detached and alienated one way or another.
Leeds Caribbean, Thornbury or Leeds Sikh deserve as much profile as a York, Wakefield Thornes or Hanging Heaton.
No matter. There are positive news stories if you go digging for them. Nearly £50,000 was spent this year across the city on new artificial cricket pitches.
Installed around Leeds in Cross Flatts Park, Harehills Park and Roundhay Park as part of the England & Wales Cricket Board's South Asian Communities Project, the initiative helps to address a shortage of facilities.
Coincidentally, a researcher (on behalf of the ECB) actually popped along as we were there to get some opinions on video assessing the cost of playing club cricket and what was most needed.
I bit my tongue as she'd never have got a word in edgeways but the clubhouse is clearly in desperate need of an urgent upgrade. Partial funding for that and/or County or Test stars along for a NatWest CricketForce Day would all be appreciated, I'm sure.
What also bubbled up in conversation, not instigated by me I should add, was Geoffrey Boycott's appalling comment at a question-and-answer session during the day-night Test at Edgbaston where he is alleged to have said he stood a better chance of a knighthood if he were to 'black his face.'
Unsurprisingly, they took a dim view at Leeds Caribbean of Boycott's prehistoric opinion and I doubt knighthoods matter that much on Scott Hall Road either.
It is damning that the Boycott matter was swept under the carpet with nothing more than an apology.
Forget an OBE. How about a trip to Leeds Caribbean this winter, Geoffrey?
As for the Dales Council, it's a sleeves-rolled-up, no-nonsense cricket league with its own character and kudos.
I write that with affection having watched my bowling sail into the Leeds Liverpool Canal more than once.
I left Leeds Caribbean having still not seen any cricket there due to weather or early finishes in the last few seasons.
Nonetheless, everyone I met willingly shared their stories with humour and candour and who can say fairer than that?
Now, is there a cricket covers supplier out there who would be willing to donate this club some premier ground equipment?
Leeds Caribbean CC – http://leedscaribbean.play-cricket.com/
Dales Council League (Division One Table)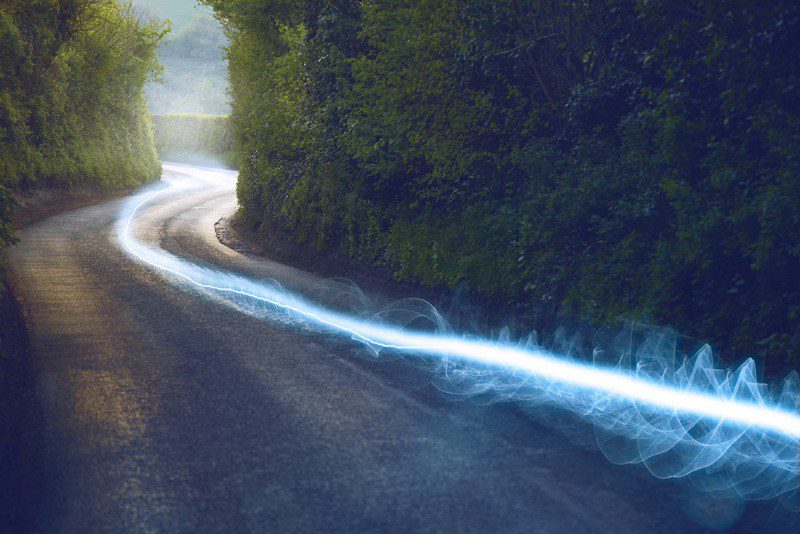 DID YOU LIKE THIS ARTICLE? PLEASE SHARE IT!
Regular readers of Cricket Yorkshire will recognise this clarion call but if you enjoyed this read then with a quick click, you can help spread word about Leeds Caribbean Cricket Club and the Dales Council Cricket League by sharing the article. Just use the Twitter and Facebook buttons below!
The goal of this website is to bring you fresh cricket journalism and showcase the breadth of Yorkshire cricket and wider issues in the game.
What did you think of the article? I'm always interested in your point of view via @cricketyorks or Cricket Yorkshire on Facebook. Thanks for reading….
Latest posts by John Fuller
(see all)