Arriving at the village of Goldsborough, to catch their Division One match against Helperby, we saw not one but two red kites.

Swooping down low above the car, wings outstretched, it was an extraordinary sight that never dulls. The second bird of prey was moments later as we parked up and stepped out. The clubhouse and nets are next to a field of wheat and the red kite paraglided in elegantly, as I stood open-mouthed.

A sign of drama to come?
I could only hope – as the home side were at the very top of the Theakston Nidderdale Cricket League and Helperby were their nearest challengers.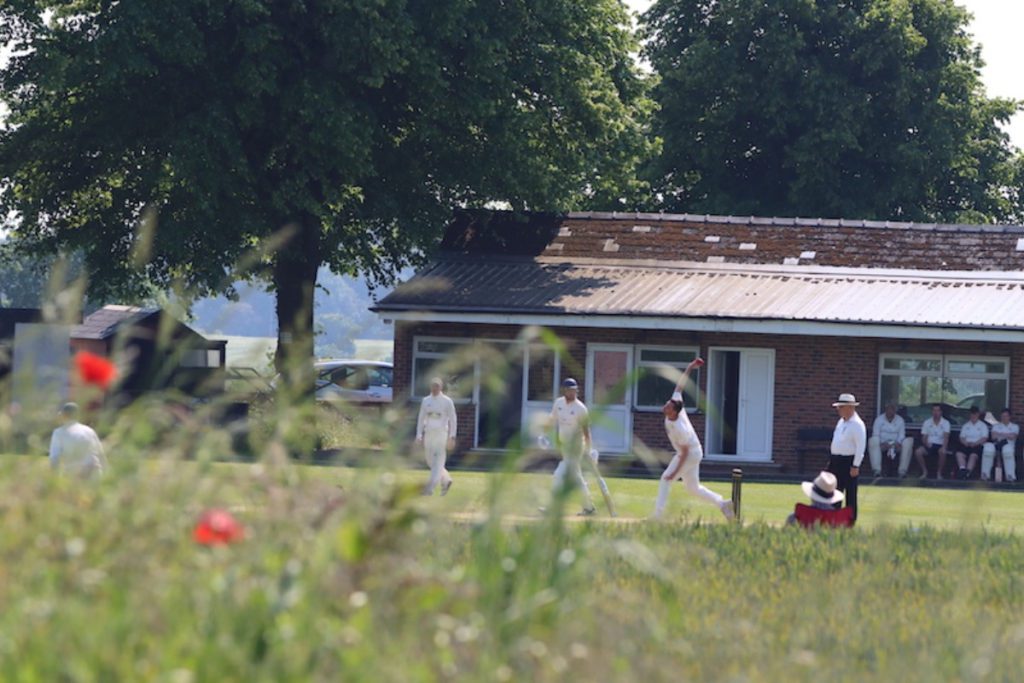 As the players warmed up, which can't have taken long with the mercury climbing towards the late twenties, we headed to the Bay Horse Inn for lunch. If you're passing through, I recommend a pitstop.

It's run by Goldsborough Hall and while I'm no encyclopaedia of village pubs, it's a belter (gastronomic term) and I appreciated the shade of the back garden that feels more like you're eating outside at someone's home.
---

Walking back to the cricket, we passed the primary school where swifts were darting, dipping and pirouetting in numbers. They might have a nest there or else, it was just right time right place.

---


Goldsborough were batting and in some trouble. They were 59-3 with captain Jarrod McPhee dismissed for a duck, significant as he'd struck four fifties this season and was an obvious danger.

McPhee used to be their overseas player, having first turned out for Goldsborough in 2015, but is now permanently established in the UK – which frees up an overseas slot and strengthens their top order.

Before then, the visitors had winkled out opener Brodie Craig, a signing from Geelong City in Australia. Talking to his Dad Mark, it's a move that the teen is enjoying and Goldsborough have made him feel very welcome.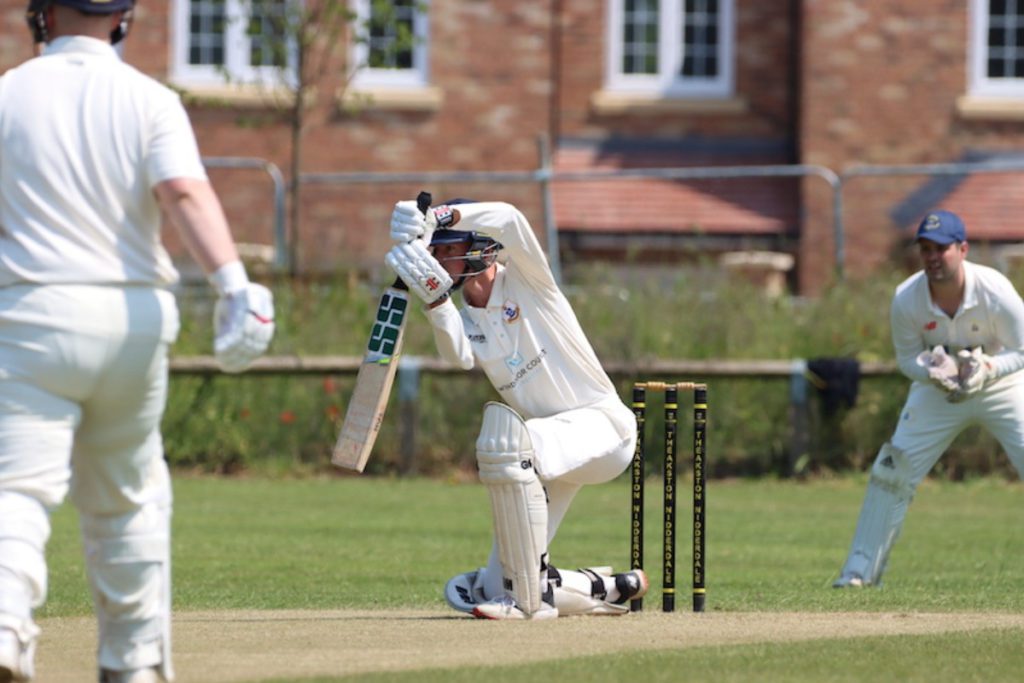 In fact, Goldsborough's side is a canny blend of youth and experience as their bowler Graham Shorter, in his 29th season, told me:
"We have made a conscious choice over the last couple of seasons to give first-team opportunities to our youth players. We felt this was the best way to develop our talent and give the younger players first-team experience and we plan to continue this approach."

Goldsborough have an Under 18 side who were leading that age group in the Nidderdale Junior Cricket League (ay time of writing); they should do well given five of them were in this Division One match.

As the home side consolidates, with Helperby cock-a-hoop, I do a few laps of the ground. On the clubhouse side is a line of trees that affords extremely welcome shade. As you work your way around to behind the bowler's arm (or third man/fine leg) then there's the new housing development still being built.

New houses getting planning permission in villages will always divide opinion and it's certainly been met with objections, not least around the risk of flooding, but work continues.

A spectator pointed to a huge, already constructed red-brick house in the distance and reckoned you could snap that up for a cool million.

On a still day like this, you can pick out individual sounds; the strike of a hammer on the building site, the whisper of the wheat field or, as you walk around until the field is at your back (beyond square leg), the muffled thump-thump-thump as the wind turbine blade turns.

Now facing Goldsborough's clubhouse, off to the right in the far distance is the shimmering spire of a church, perhaps Holy Trinity, in Knaresborough.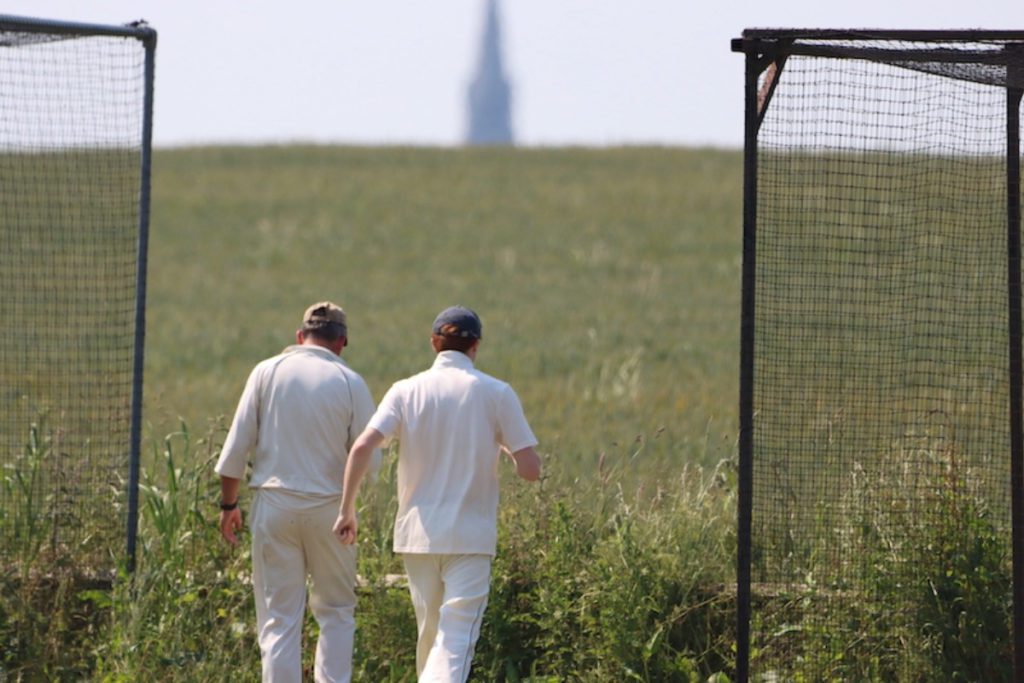 It was a quiet drive over and we had managed to avoid the road closures that affected Knaresborough to accommodate the Bed Race (shoutout to past Nidderdale League Secretary Graham who took part).

Events throughout summer keep cricketers, umpires and supporters on their toes when it comes to travel to away games.
Chatting to Gav on Twitter, who runs Goldsborough's account, front of mind for the second team had been Tractorfest, taking place at Newby Hall where they were playing. 12,000 visitors flock to see the UK's largest vintage tractor & engine show.

Here at the cricket, I am visibly wilting.
At times, it is just too hot and I retreat back to the shade, aware that I have neither the complexion nor the desire to stay out too long without crisping. The players take regular drinks breaks and Helperby are very skilful and energetic in the field.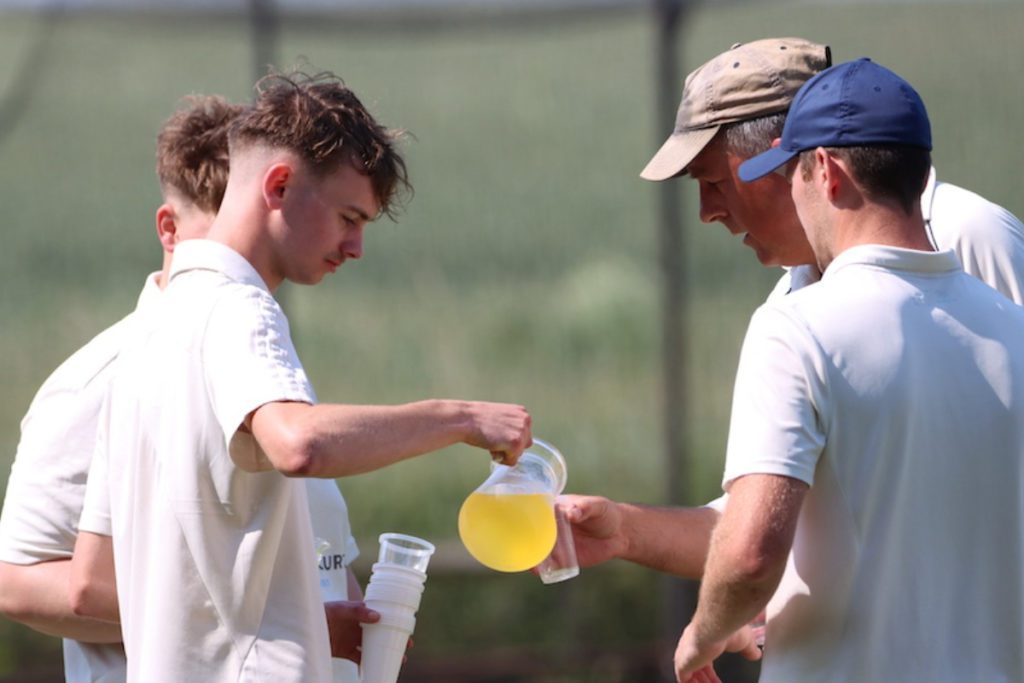 At 105-5, Goldsborough are well short of where they need to be. The calibre of fielding is as if a magnetic ring has been projected to ward off boundaries.
This can go one of two ways.
To Goldsborough's credit, the league leaders dig in and start to dominate. Opener James Wood shows patience for his knock of 53 and then Harris Eggleston's 48 in the middle order keeps the score rattling.
Helperby's bowlers fade understandably for a few overs and Graham Shorter's cameo of 24 pushes the score over 200. There is still time for Oliver Smith to belt some gigantic sixes with 19 off 7 balls, to whoops of delight, as Goldsborough conclude on 230.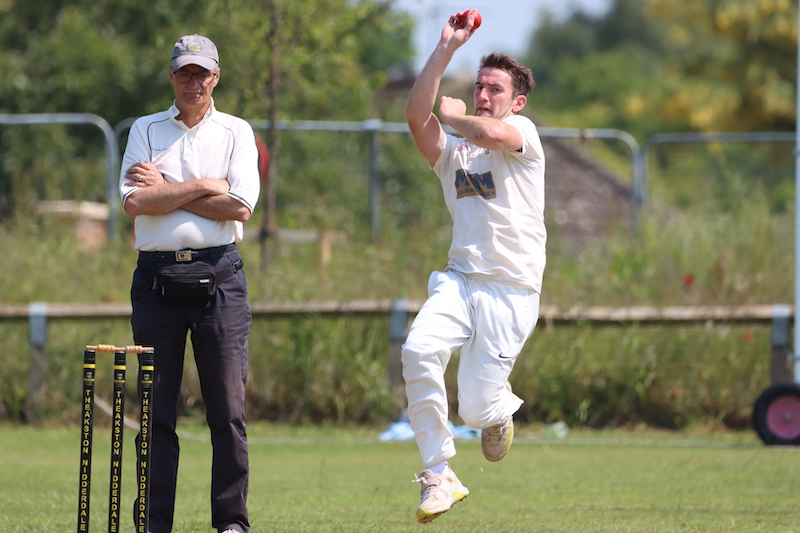 At the mid-innings break, I flutter my eyelashes at Mrs Cricket Yorkshire who goes in search of a brew. They don't do cricket teas here, in part it was explained to me, because of the age of the side and the fear of the unknown.
That was probably said in jest but Jonathan, the Goldsborough keeper, made the gentle point that he was usually left to make them in previous seasons. A link-up with the local pub would be the obvious solution – but both sets of lads seemed content to break open the sandwich boxes.
As visitors, the option to buy a cuppa wouldn't have gone amiss though we were rescued by the home scorer Keith who brings his own milk and teabags.
Over the past decade, Goldsborough have invested in covers, net facilities, roller and mower kit, an electronic scoreboard, as well as a new kitchen, disabled access and bar and toilet facilities in the clubhouse.
On the field, they should be there or thereabouts come September in Division One. I wrote this a few weeks back when their second team were third in Division 4.
By the time we got home, Helperby fell short by 48 runs to drop to third, overtaken by Ouseburn with Goldsborough opening up a small lead at the top.
(Editor's Note: Ouseburn have since leapfrogged them into first in Division One).
James Wood capped a fine display for Goldsborough with 4-45 after his crucial fifty earlier in the day.

***

Here are more Nidderdale Cricket League cricket features or club cricket articles from across Yorkshire.

Match Photos
Click around and enjoy the photos below – if you want to donate a cuppa for my next club visit, there's the option to do that here too via my Ko-fi page. Let me know if you'd like print-quality photos for your club or if you're a player featured here.
Latest posts by John Fuller
(see all)