The Cricket Yorkshire Tea of the Year, sponsored by Yorkshire Tea, has been fantastic fun to do for a second time.

We've been humbled by the quality of your club cricket teas from across Yorkshire, as well as the stories of those who make, bake and brew.
---

There were nearly double the entries than the first year and I can confidently say that the standard was somehow even higher, which is saying something.

---

Thank you to everyone who took the time to enter this year's competition, we spent a long time deliberating and without the luxury of visiting all of the clubs, it was often fine margins that separated many of the teas put forward.

If you haven't been shortlisted, we may still give you a shoutout on social media, as we have been over the months, to celebrate as many of the volunteers as we can.

Ok, here are the highly commended entries (there were two in the end), along with the winning cricket club….
Highly Commended – Duncombe Park Cricket Club
(1,500 Yorkshire Tea bags)

Duncombe Park clearly know how to do a very good cricket tea, as they were shortlisted in last year's competition too.

The trio of Kirsty Durrant, Dawn Butler and Lucy Witty (Leckenby) caught our eye for their immaculate presentation that wouldn't look out of place in a restaurant.
---

Each volunteer has their own speciality, Dawn's cherry scones, Lucy is the one responsible for the high level of detail with the cakes and Kirsty is known for her chocolate brownies.

---

Get ready for strawberries dipped in chocolate, fruit tartlets are that neat as a pin and sausage rolls with flaky pastry.
Their entry told us that with four kids between Kirsty and Lucy and Dawn expecting her first child, along with full-time work, this mighty Duncombe Park team still finds time to do home baking for every first-team home game.

The home rule is to bat second to fill up and not have to run around in the field afterwards: "We are all like one big happy family at the club, whilst us girls sort the teas out, the lads will entertain the kids when they're not fielding."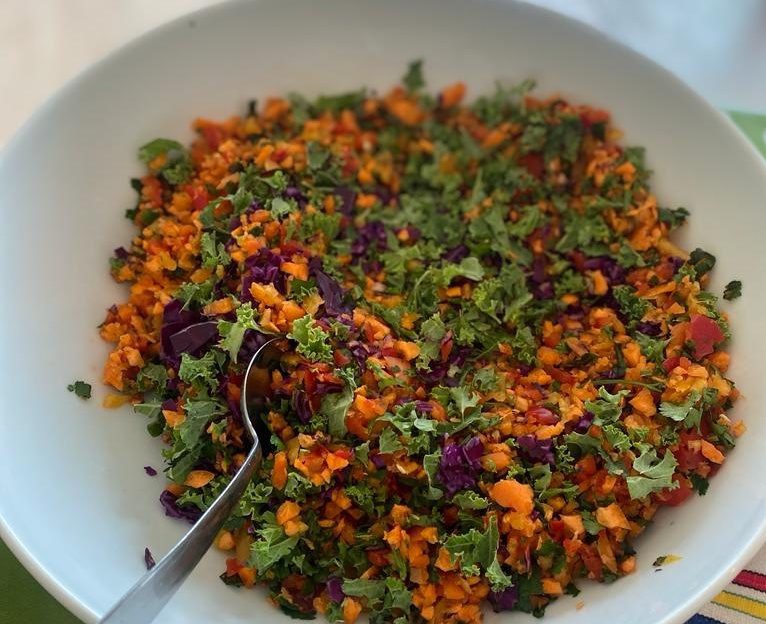 Highly Commended – Pannal Cricket Club
(1,500 Yorkshire Tea bags)

While Duncombe Park wowed us with their sweet selection, Pannal Cricket Club had a particularly impressive array of choices when it came to savouries, salads and options for different diets.

It's no surprise they were voted number one in the Yorkshire Premier League North last season by visiting teams.

The village club outside Harrogate is a scenic spot to watch a game and the location is matched by a home-made feast.
Hot pulled pork with apple sauce and stuffing sandwiches, fresh Thai salad, tomato and mozzarella salad, coronation chicken, hot quiches, chips, Victoria sponge, meringues, lemon drizzle cake, hot cheese toasties, nachos and a millionaire shortbread that all gets lavish praise.
The teas are served and all home-made by Penny Barrett (except the quiches and meringues – which are done by her mother and mother-in-law respectively).
---

There was detail in the family tradition that we liked here, as Penny follows in her mother-in-law's footsteps who first made teas at Pannal in the 1960s. There is help on a Saturday in the form of her young trainee, 83-year-old Margaret Raine.

---

We welcome multiple entries about the same club, particularly if they add different photos and perspectives of what makes a club cricket tea so noteworthy. In Pannal's case, we received 21 entries – which is definitely a record!

Without tasting all entries, we have to rely on the photos to paint a picture and the food at Pannal looked incredibly appetising. There is one image I'm fond of where a fluffy white dog has its eyes locked on a vat of pulled pork bubbling away.

The written submissions shared personal stories, lots of detail about the time and care with the teas and also made us laugh. There was clearly warmth and appreciation from many.

Very well done to Team Barrett who have looked after so many cricketers and visitors to Pannal for years.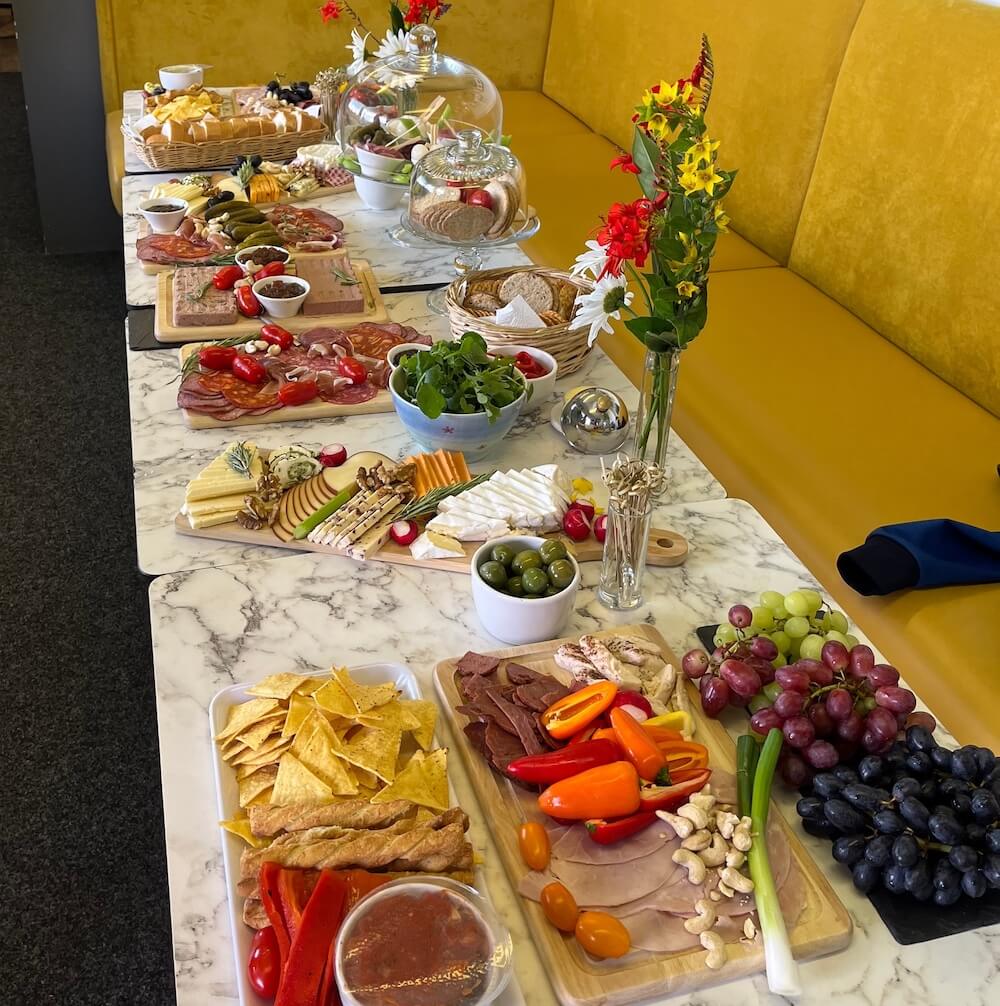 Winner – Stainland Cricket Club
(Champagne Afternoon Tea for 4 at Bettys & 3,500 Yorkshire Tea bags)

Stainland Cricket Club in the Halifax Cricket League are an incredible story of renaissance – and that new momentum has included a phenomenal effort with their cricket teas.

One entry read: "Trish Wood provides some amazing teas for both our ladies and men's teams. She was also an inaugural part in resurrecting the club nine years ago when it was on the verge of extinction. The club is now once again well-established within the Halifax League and has a thriving junior, ladies and men's section. Trish's teas are legendary and you certainly want to be fielding first, if Trish is in the tea room!"

What impressed us most about Stainland's efforts this season was the creativity and appropriately enough, the evolution.

Their club's women and girls teams are going from strength to strength (making the women's softball county finals at Headingley) and Trish eyed an opportunity to cater for this new audience.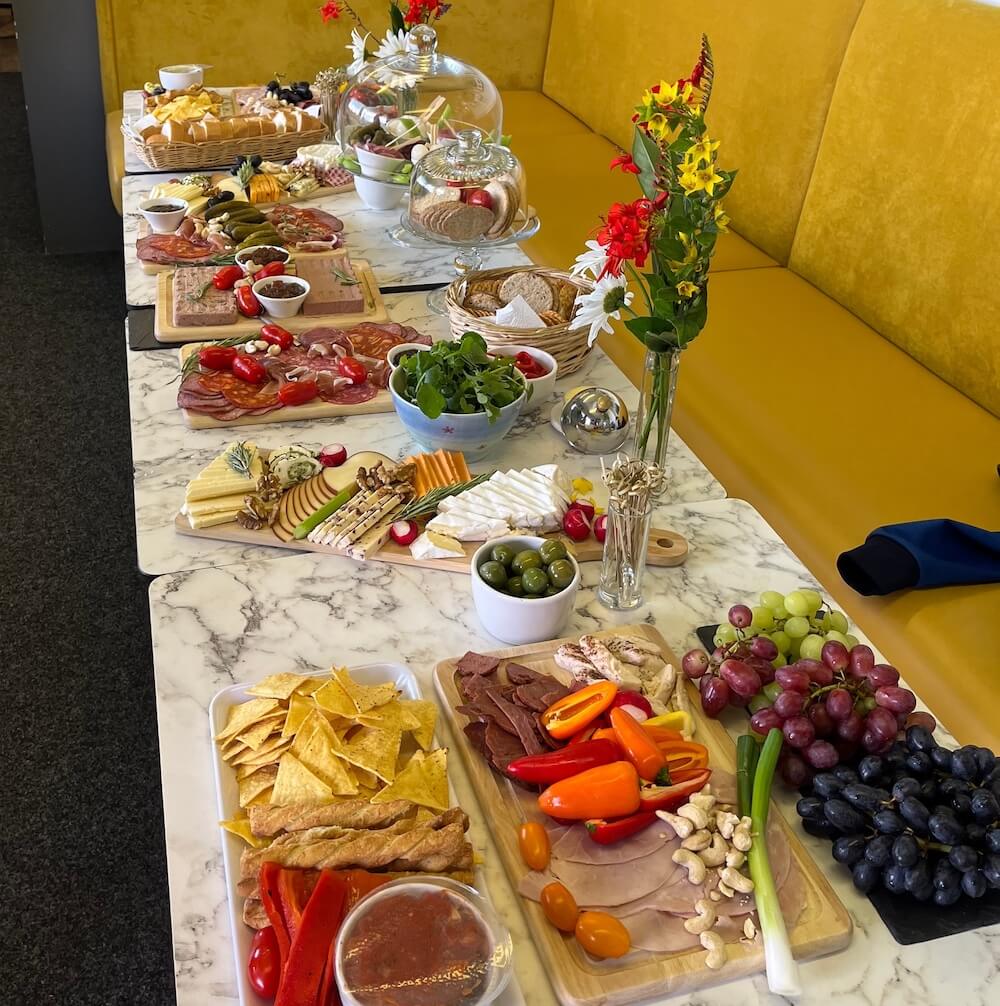 Her lunches are understandably the talk of the Calderdale & Pennine Group in the West Yorkshire Women & Girls Softball Cricket League.

The tapas-style presentation overflowing with olives, cheeses, cooked meats, fruit, salads, desserts and non-alcoholic cocktails was a stylish take on what you might expect at a cricket club.

Fruit flans, chocolate cake, scones, cupcakes and a wonderfully curated afternoon tea on proper cake stands all elevate the experience.
There's not one interpretation of a cricket tea – and I've been fortunate to sample hundreds over the years – but Stainland's certainly stood out for its innovation.
Thanks to our sponsor, there is a huge amount of Yorkshire Tea generously given as a prize to the winner, Stainland – to the tune of 3,500 tea bags. That's a lot of proper brews!

In addition, Trish and three friends can let someone else do the baking for a change and head to Bettys for a champagne afternoon tea.

So, many congratulations to Trish and Stainland Cricket Club for winning the 2023 Cricket Yorkshire Tea of the Year, as well as Duncombe Park and Pannal for being Highly Commended.

Well done to all of those who entered and to the many clubs who didn't but take the time and effort to put on cricket teas each summer. We were astonished by the quality and generosity across so many clubs.
It doesn't happen magically but is a part of the game that we should celebrate and applaud those who make their club the culinary talk of the league.
The prizes will be arranged with the clubs directly as well as a trophy for Stainland Cricket Club. I'll also share more photos from this year's competition on Cricket Yorkshire's social media channels.
Here's to more cricket and more cricket teas before too long!
Latest posts by John Fuller
(see all)