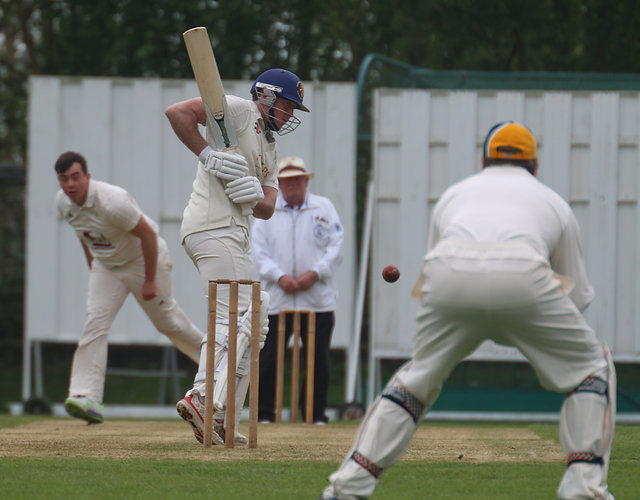 From this weekend, the scattered tiles of Premier League fixtures across Yorkshire that stretched back to April will begin to reveal a mosaic of champions, near misses and what ifs.
Such a curious season of cricket has a twist or turn still but muddy whites gave way to grounds scorched bald by record temperatures.
In Yorkshire's four ECB Premier Leagues, the next month will decide who are the four winners across the region and ultimately, who snaps up the 'Champion of Champions' title at Headingley to lay claim to be the best cricket club in Yorkshire.
To add further intrigue, there are a clutch of national competitions where Yorkshire cricket clubs are pushing for glory, check it all out here.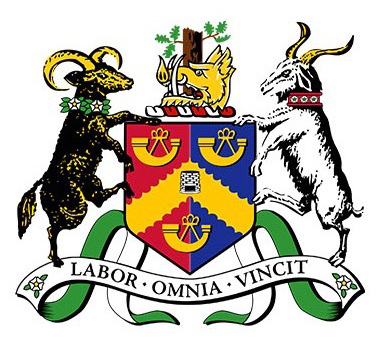 Bradford Premier League

In the Bradford Premier League, Pudsey St Lawrence could secure the title on Saturday and it is theirs to lose with New Farnley back but not down and out in second.
I thank resident Bradford League expert Reg Nelson for unravelling this scenario:
If Pudsey St Lawrence beat Scholes this weekend, and if New Farnley lose to Methley, PSL will be win the Bradford League. If both teams are victorious, it goes down to the wire on the final Saturday 8 September.
Pudsey St Lawrence may only need about 8 points in the last match against Methley but then they might lose to Scholes or the weather might intervene….you get the gist.
Mark Robertshaw (1,017 runs averaging 67 for Pudsey St Lawrence) is the top performing batsman and Chris Brice with 54 wickets for Woodlands is just ahead of James Logan (Farsley) and Connor Harvey (Townville) for bowling honours – as the latter two have managed 49 scalps apiece.
The League could do with some positive headlines after the furore rumbles on over Farsley's decision to forfeit the showpiece Priestley cup final against Woodlands, citing lack of availability on the reserve day of Bank Holiday Monday.
To that end, Hanging Heaton are out of the reckoning for the league but have three cup finals in the next three weeks.
They play New Farnley in the Heavy Woollen Cup final then travel to Derby for the National T20 Finals Day and have the Black Sheep Champions Final at Cleckheaton to boot.
Yorkshire Premier League North

It is a three horse race in the Yorkshire Premier League North; York have Acomb then second-placed Woodhouse Grange in a potential winner-takes-all finale at Clifton Park.
With 10 points for a win, York have a lead of 9pts (with two to play) so they have pole position but have to keep their nerve. Woodhouse Grange and Stamford Bridge (in third) are two points apart and must win both matches and hope York slip up.
York Stalwarts Duncan Snell (1,175 league runs at 75) and Dan Woods (57 wickets at 21) are again at the forefront of another title push but Yorkshire Premier League North continues to have a clutch of sides challenging right to the end of the season.
Andrew Bilton (811 runs) has been at the forefront for Woodhouse Grange with the bat and captain James Finch, with his left-arm spin, has 51 league wickets in his first season since moving from Barnard Castle.
Stamford Bridge's Ryan Gibson has breezed past the considerable landmark of a thousand league runs for the season (1,085) with Ryan McKendry (879) not far behind.
https://ypln.play-cricket.com/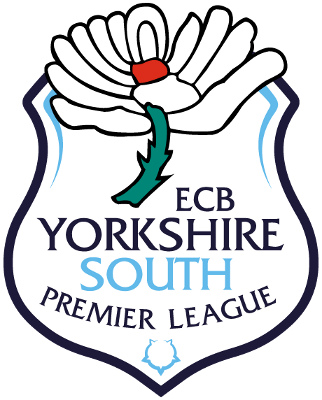 Yorkshire South Premier League

Wakefield Thornes have confirmed their status as one of the most consistent Premier League sides in Yorkshire by claiming their third successive league title after beating Appleby Frodingham by 75 runs last weekend.
Thornes have won the Champion club of Yorkshire tag once (out in UAE) and only lost to Hanging Heaton in the 2017 final because of a five-run penalty due to a slow over rate.
They will be presented with the Yorkshire South Premier League trophy at their home game against Doncaster Town on Saturday then turn their focus to the Yorkshire Champions semi-final at Doncaster Town against York, Stamford Bridge or Woodhouse Grange.
Consistency has been their watchword again as Qaisar Ashraf, David Toft, James Wolfenden and Faisal Irfan have all hit 400+ runs while Steve Morgan (49 wickets to date) and Qaisar Ashraf (54 wkts) have been frontrunners with the ball.
Sheffield Collegiate started strongly and led the league but limited availability from players of the calibre of Azeem Rafiq and Billy Root will have had an impact though Tom Rowley (602 runs) has had a strong year.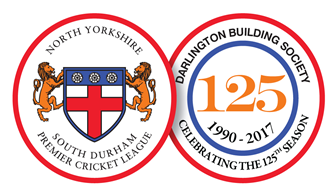 North Yorkshire South Durham League
Three sides could win the North Yorkshire South Durham League with just ten points separating them.
Barnard Castle (335), Great Ayton (331) and Richmondshire (325) are in the mix and there are two games left….so who knows, frankly.
Richmondshire are also in the semi-final of the ECB National 40-over Club Knockout at home to Northern CC this Sunday so they have a scintillating two days coming up.
Captain Gary Pratt (862 league runs) is once again impressive but the signing of Matthew McKiernan (570 runs and 49 wickets) has been inspired.
Barney's skipper James Quinn (650 runs) has provided ballast with the bat for the Teesiders and Pitigala Jeewantha (45 wickets) has been a handful with bat and ball for Great Ayton.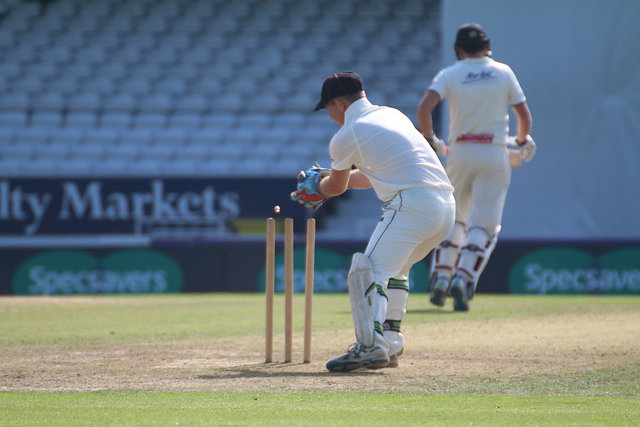 September bragging rights at Scarborough & Doncaster Town
After the league titles have been decided, it's over to semi-finals at Doncaster Town and Scarborough. The NYSD Yorkshire Qualifiers play the Bradford League champions on Sat 15th at Scarborough.
On the same day, the champions of North and South Yorkshire lock horns at Doncaster Town with each semi-final draw made for the next six seasons and each league hosting the other home and away.
York vs Wakefield Thornes? We'll have to wait and see….
The Final is at Headingley a week later on Saturday 22 September and the third instalment promises to be a humdinger with all that local league rivalry holds in Yorkshire and the chance to see top performers from other parts of the county.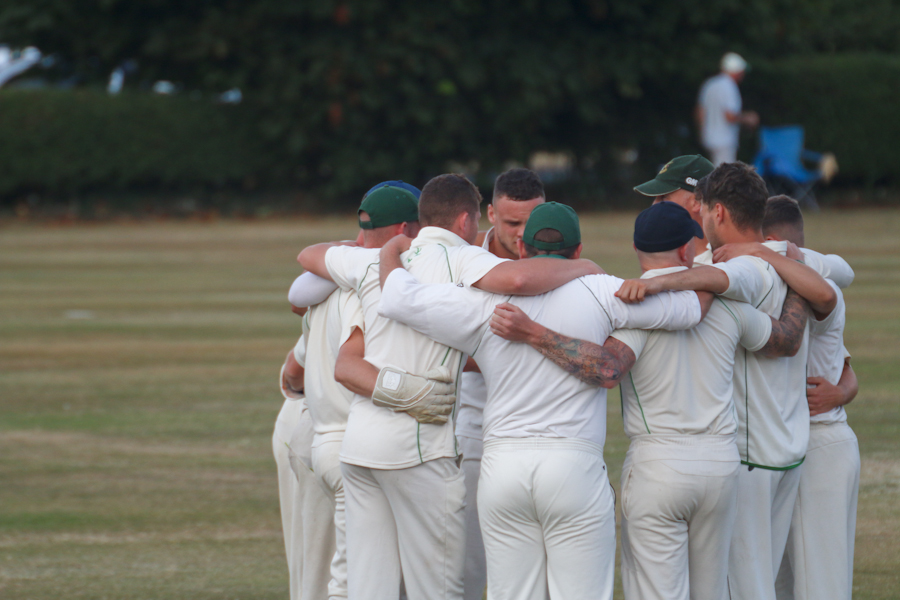 Folkton & Flixton makes the National Village Cup Final

Let's also not forget that Folkton & Flixton, in the York & District Senior Cricket League Premier Division, have had a magic run to Lord's and will step out on the hallowed turf in the final of the National Village Cup.
Highlighting the financial burden of flitting all over the country that national competitions places on club cricket coffers, they have started a fundraising campaign to help with travel, accommodation and the inevitable shock when they get to London and see how much a beer sets you back.
Their honourable aim is to raise £6,000 to enable players, coaches and 250 supporters can make it down South for a weekend to remember. A fantastic story and every digit is crossed they can do the business on 16 September.
Latest posts by John Fuller
(see all)