In this extract from my latest book Last of the Summer Wickets, I describe the occasion that greets the release of the domestic fixtures for county cricket.
Scanning dates for the Scarborough Cricket Festival is high up the list of priorities for many. Here, I have a bit of a flap in booking a place to stay, given the high demand annually.
Where do you stay when you go? What's your favourite rituals while you're in the town? Tweet me @cricketyorks or leave a comment on the Cricket Yorkshire Facebook page.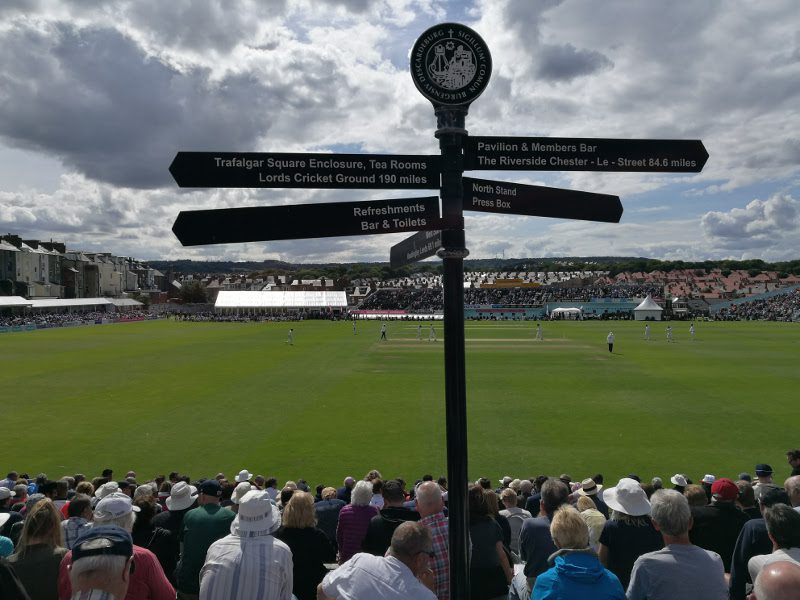 The day the county cricket fixtures are revealed each winter is a seismic moment for those of us who care about such things.
For me, it heralds a change as profound as the first green buds of Spring or the clocks changing. The prospect of domestic cricket is suddenly tangible again.
Hoteliers in Scarborough steel themselves for their phone lines to melt; journalists dissect the calendar for quirks or controversy and supporters are able to untangle the logistics around getting from Colwyn Bay to Nottingham.
When the day arrived, meaningful work was impossible. I drank more tea than should be anatomically possible. I rearranged the mayhem of scattered, unattended papers across my office desk into an orderly pile of unattended papers.
Like thousands of others, I was waiting for 11am to tick round to herald the official countdown to the 2018 domestic season, as the fixtures were released by the England & Wales Cricket Board (ECB).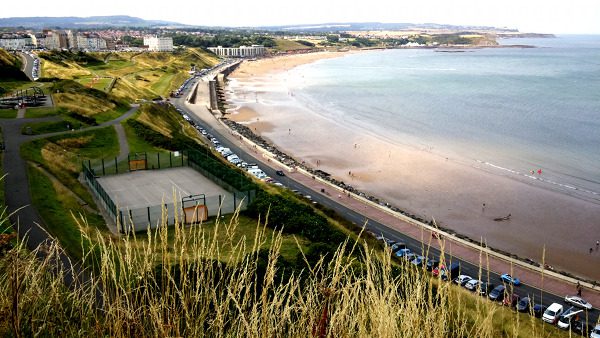 It was about 10.50am when I happened to jump onto my email and spotted an embargoed press release from Yorkshire County Cricket Club (permitted for publication shortly). It announced: 'Yorkshire to open against champions Essex.'
This gave me a window of ten minutes before the general public began booking every bed and breakfast, hostel, pub, flat or hotel in Scarborough. Cue absolute and total meltdown in the Fuller household.
It had been drummed into me that many fans, for whom a trip to revel in county cricket at Scarborough is as well- oiled a routine as breathing, don't even ring to confirm their hotels, but just leave the voicemail message:
'When the fixtures come out, book me in!'
Forget a concert that sells out in minutes, this is the equivalent of the next concert being sold out the second the lights go out on the current one.
In the event of a lack of options, I envisaged having to hunker down in a sleeping bag on the beach or sneaking onto the cricket square and catching a few hours, protected by the overhang of the roll-on covers.
I had, at least, done some advanced research using the travel reviews website, TripAdvisor, to get a feel for the range of places I might stay; sensing that this temporary home may become as much a character in the book as the cricket.
Initial exploration revealed that Scarborough is nothing if not catering for both ends of the budget spectrum. I was keen to avoid hotel chains, believing that B&Bs would feel less impersonal and might be fertile ground for conversations relating to both cricket and the town.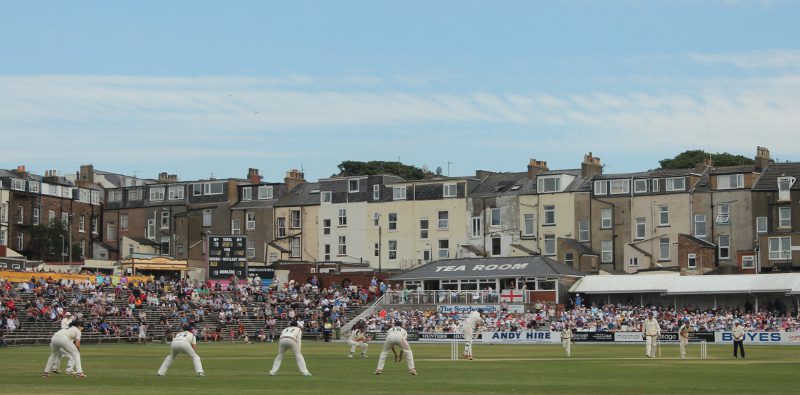 Properties are ranked based on feedback and the top 20 were all unavailable for this chunk of August. That meant being open to exploring some of the more colourful and risky.
Each search result has a section for 'Professional Photos' where the hotelier or B&B owner can wow you with steaming plates of crispy bacon and fluffy pillows made from the wingspan of angels.
It was quite remarkable how many photos were not of the place at all but of the sea, the beach, the comedian Ken Dodd, a McDonald's sign in one instance and most bizarre of all, a picture of a police car.
There is a common tactic with sales, based on psychological research, that has considerable success on us consumers: scarcity.
That is the idea that we're all more likely to buy something if we know it has limited availability. In those ten minutes before the Scarborough Cricket Festival dates became common knowledge, I clicked frantically around, fingers flitted over the keyboard and I Googled as if my life depended on it.
In 0.74 seconds, 739,000 search results filled my screen for 'Scarborough B&B' and while I navigated a booking website, it became apparent that it was a master at scarcity and cranking up the pressure.
Guest house entries were lit up in jarring red font by the number of times it had been booked in the last six hours. If that wasn't enough, subtle prompts to take action, such as 'in high demand' or 'if you don't book now, your life will never be the same again', inflated the sense of drama.
North Bay Guest House was rated as 'exceptional', which didn't strike me as something anyone in Yorkshire would call themselves, but was certainly good enough for me.
An orange label which shouted 'Great Value Today' in no way swayed my online decision. Honest. At the moment of making a final decision, the knowledge that there was only one room left might, just might, have got me in a blind panic.
The ensuing conversation with my ever-patient wife, Moira, went something like this:
'WE'RE DOOMED! WE'RE ALL DOOMED!'
'It will be fine. Where's your bank card?'
'NOOOOOOO! I'VE LOST MY CARD.'
'It's there. There. No, there. In front of you. The plastic
thing with numbers on it.'
'Ah. It is indeed. Fancy that.'
Hyperventilating while trying to type my bank card number aside, the subsequent, satisfying confirmation pat on the back announced that we were all set for Scarborough.
Want to buy someone a copy for Christmas or treat yourself?
The book blends travel writing, places in Scarborough and the importance of the Festival to fans with interviews from the likes of Geoffrey Boycott and Darren Lehmann.
To buy copies, click the banner below…or read the book reviews here.
Latest posts by John Fuller
(see all)