Ordinarily, Scarborough Cricket Club should have been currently hosting the final day of the Roses match in the County Championship.
Due to COVID-19, these are anything but ordinary times.
Officially, the Scarborough Cricket Festival match in August is still on. It has yet to be cancelled but common sense dictates that's only a matter of time.
The Yorkshire County Cricket Club fixtures are still showing but are being struck off weekly, like a macabre version of bingo.
The ECB has confirmed that county cricket won't re-start until August by which time, Yorkshire's first match of 2020 is theoretically the Vikings away trip to the Foxes at Grace Road on 2 August.
Of course, we may see new, truncated and regionalised formats and competitions. So, cricket but not as we know it.
Where does all of this leave Scarborough Cricket Club? Well, a county game behind closed doors at North Marine Road in August wouldn't help them one little bit.
It needs to be packed to the rafters which doesn't lend itself to a global pandemic. They will be feeling the financial impact keenly like so many of us.
I had an email the other day from a gentleman in South Yorkshire asking me what could be done to save this year's Scarborough Cricket Festival?
It was, he explained with thinly disguised desperation, the highlight of his year. I'm sure many of you can relate.
There is no satisfying answer. I had already, with a heavy heart, cancelled my hotel for the Scarborough Festival week some months back.
One of the things COVID-19 has encouraged in me is reflection.
Around this time last year, I was at North Marine Road for the Surrey game to sell copies of Last of the Summer Wickets.
The sun shone. I ate chips. I talked cricket endlessly. I ferried hot, industrial-strength coffee to Yorkshire's stadium commentator Howard from his blustery, snow-capped vantage point.
I find Scarborough is a balm for anything going on in your life. Which is why its absence is felt so keenly at the moment.
So, what I thought I'd do is offer some of the best bits as a visitor and why Scarborough Cricket Club means so much to me.
Arriving at North Marine Road
The walk up from the rail station is a rite of passage. Fans stream through the Scarborough streets and alleyways like an army of cricketing ants magnetically attracted to a hidden, coastal destination.
The bucket hats, the Yorkshire shirts, the glimpses of recognition in faces you saw last year. It all builds the atmosphere.
Arriving at Scarborough Cricket Club is satisfying. I visibly relax.
I tend to wave a press pass and get let through the main entrance but wish I could negotiate the famous, creaking turnstiles that hint at the fact you're about to step back in time.


The Pitch Inspection
At lunch and tea intervals, the square is roped off to allow groundsman John Dodds and his team the time to paint those lines and give the pitch a roll.
Observing this satisfying ritual is part of the Scarborough experience. What's the deck looking like? What do those strange hieroglyphs mean that are daubed in whitewash on the grass? Answer: Bowler's run-up measurements.
Of course, this also means you can walk the outfield, get accidentally involved in dozens of break-out games happening and revel in the sight of an absolutely packed cricket field.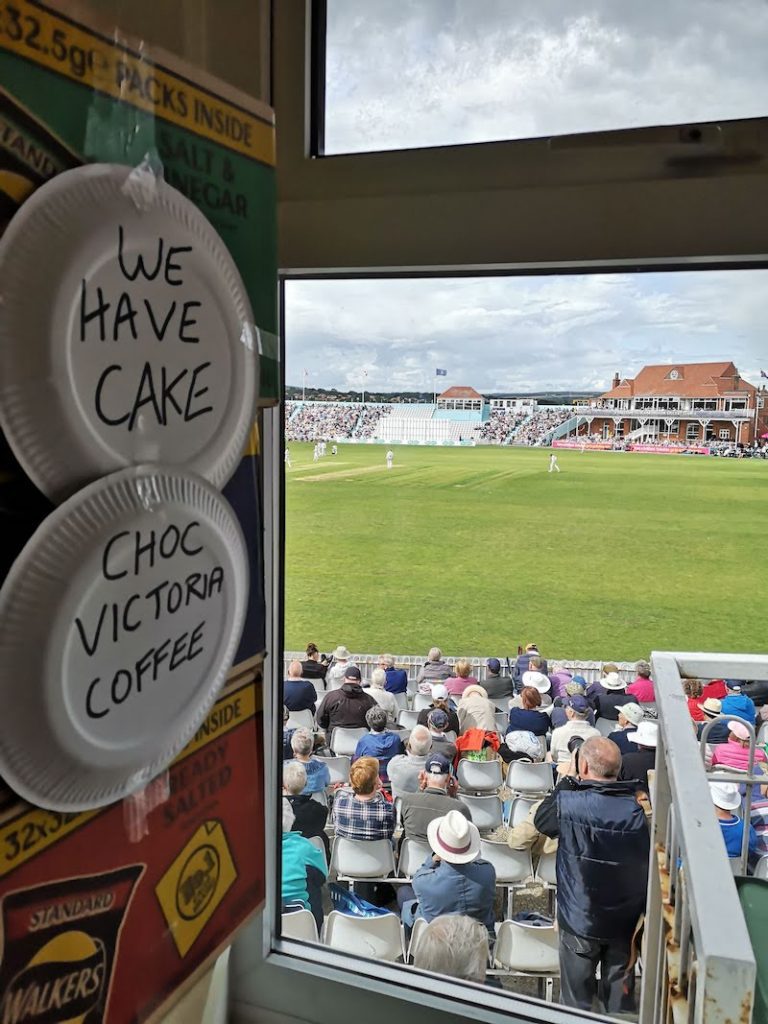 Supporting the club
That could be downing 15 pints in the sun dressed as the queen or spending your hard-earned money in the club shop.
In my case, I splash out on the GDP of Canada in the tea room by buying all of their cake.
What can I say? Blessed with a lightning-fast metabolism.
It helps that it is a wonderful view out to the action and the striking pavilion is framed in the distance.
The roar when Yorkshire snaffle a wicket is a mighty sound wave that ripples out.
It has been known to test the windows of the B&Bs as much a Lehmann six.
Do a lap of Scarborough Cricket Club
It's not always easy to negotiate cricket grounds but it's worth the effort. Thankfully at Scarborough, it's a doddle.
You'll probably bump into someone you know, buy a raffle ticket you hadn't meant to, take a long, lingering look at the ice-cream truck and trip over the step by the Trafalgar Square entrance.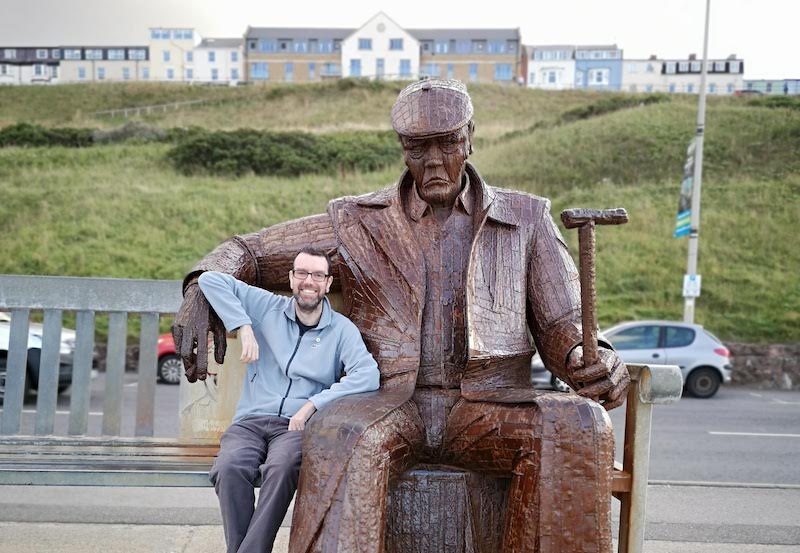 Explore the Town (and make new friends)
Don't go to Scarborough and only watch the cricket. I know. This might have a few of you spluttering into your battered cod.
Often maligned, Scarborough has lots going for it. Castle. Tick. Beach. Tick, tick. Candy floss that glows in the dark. Well, why not?
If you're wondering, 'Freddie Gilroy and the Belsen Stragglers' is a giant steel structure made by Ray Lonsdale.
You can sit next to Freddie (he doesn't talk much) and watch the waves crash in.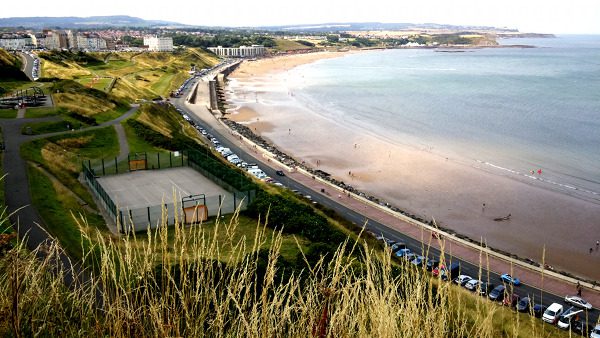 What is your favourite thing about cricket at Scarborough? Leave a comment below!
For all things Scarborough Cricket Club, here's a section of CY articles about the Festival.
You can also sign up for the Cricket Yorkshire Newsletter and get the free download: '6 Ways to Get Your Cricket While The Season's On Pause'.
You'll get inside news from CYHQ, partner offers and exclusive competitions.
Latest posts by John Fuller
(see all)