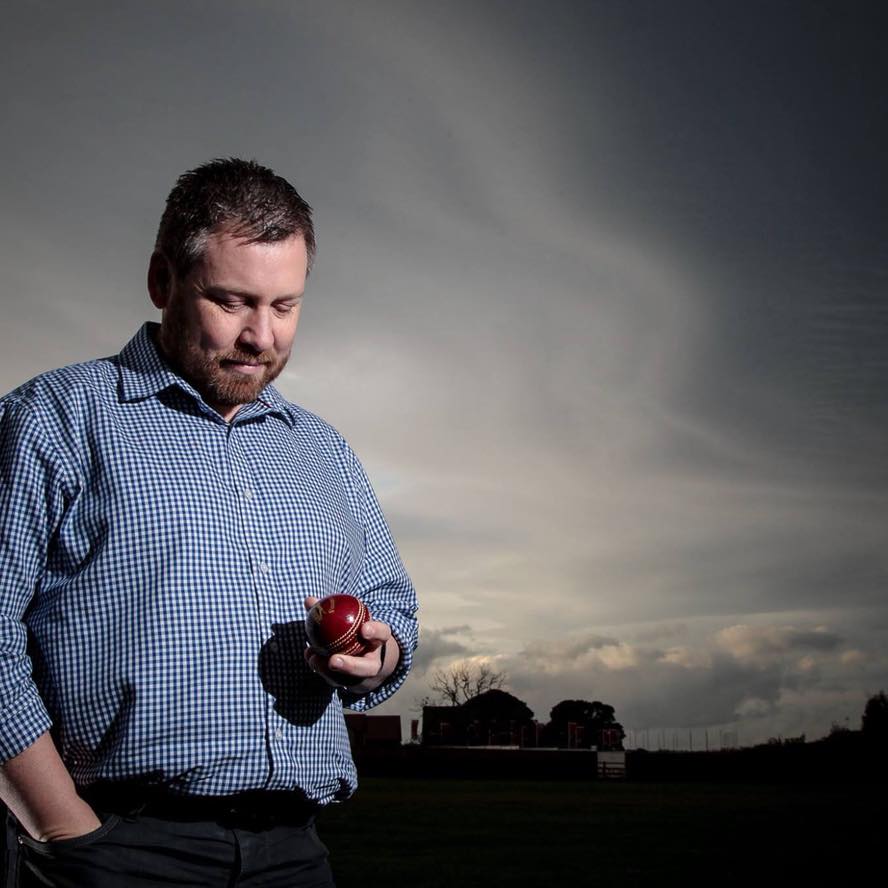 It comes to something when stalwarts as invested in recreational cricket as Graham Hyde decide to call it a day.
We are less than a minute into a roving conversation about the health of Yorkshire club cricket and the outgoing Honorary Secretary of the Theakston Nidderdale Cricket League puffs out his cheeks.
In relief or despair? Actually, it transpires that it's a blend of both. The question was: why are you quitting cricket?
"I think I'm exhausted with it. It's almost a 365-day job running a cricket league and there's always something to do and I have just run out of energy. I haven't got the passion for it anymore."
Believe me, that speaks volumes. I literally never thought there would be a day when I'd hear that from Graham.
Sure, there is a natural churn annually across clubs and leagues from Presidents to Treasurers but that's typically a judgement call based on how much time to offer rather than feeling like it's all got a bit thankless.
For a decade, Graham has been the heartbeat of that league; his decision to depart cricket sets alarm bells – because I've seen how it's worn him down and is something of a cautionary tale for the game and those that administer it locally.
Talking to other cricket league secretaries around Yorkshire, I'd be lying if I said the mood was of volcanic optimism.
We know that the number of cricket leagues, clubs and cricketers are falling nationally and rather than stick heads in the sand, blame social media or short attention spans, the game has to reflect, adapt or wither.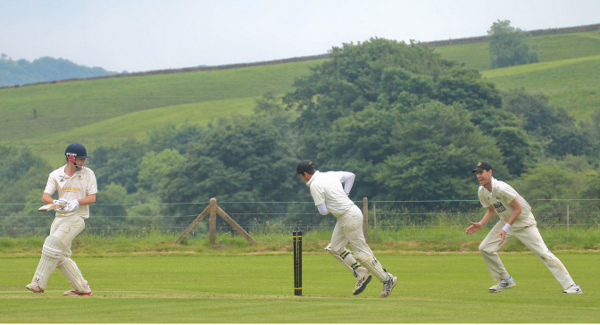 FOLLY OF (UN)FULFILLED FIXTURES
The Nidderdale Cricket League is at a crossroads off the back of 72 conceded fixtures during the 2017 season.
How to stem that tide, satisfy the demands of the player pool and change its offering across North Yorkshire in the coming years are all up for discussion over winter.
Graham believes how grassroots cricket is marketed as a product needs to change.
Currently, the Theakston Nidderdale League have eight divisions who all play 45 overs and a growing trend is teams struggling to fulfil 22 weeks of fixtures and many play with less than eleven-a-side.
Canvassing opinion from cricketers and clubs is commonplace across leagues and the Nidderdale cricket community are no different in asking for feedback year-to-year but the conflicting views make it tricky to invoke change with a clear consensus.
How to keep people playing cricket and more often may be a central theme with regards to participation but in Graham's view, the Nidderdale Cricket League is facing a retention battle where the supply (of players) and demand (for cricket) are interwoven concerns: 
"There are no more people that want to play cricket in this area unless I'm totally missing the point!"
Sound defeatist? Well, it's actually an experienced view that is likely to be reflected across many cricket leagues.
Quiz question. Name me a Yorkshire cricket league that is expanding unless we're talking about a merger. It just ain't happening.
The Nidderdale League need to cling on to the players they have like everyone else. That means delivering the format and circumstances for friendly and competitive cricket from April to September and trying to gaze into the crystal ball as to what will appeal to the majority.
The no-shows and teams dropping out of games on Saturday morning does make you wonder….why is all this cricket being scheduled if people can't commit to playing it?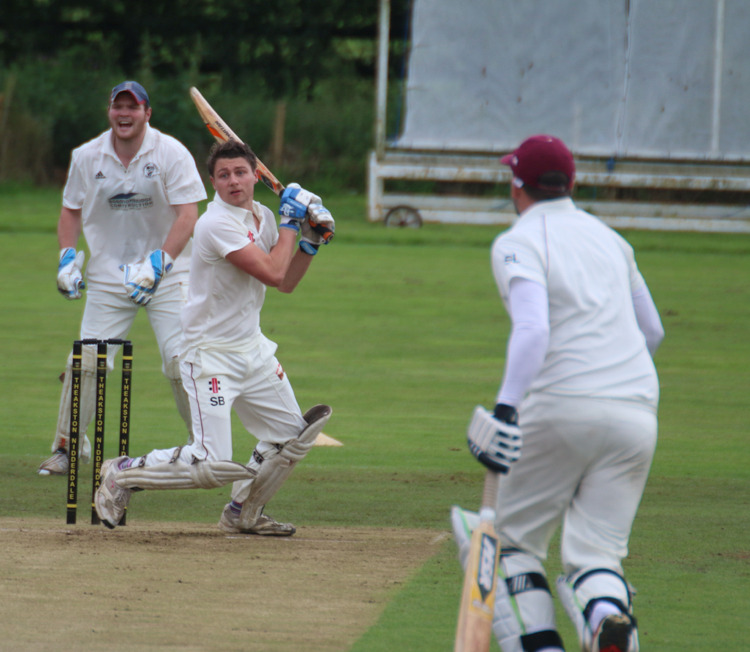 TOO MUCH CRICKET?
Is a cricket club that decides to reduce the number of its teams a failure? Discuss.
How life might have turned out if I'd had those kind of A-Level questions rather than deciphering the inner turmoil of Shakespeare's King Lear.
Both Graham and I share the view that contraction isn't an unmitigated disaster and nor do I believe in the line often repeated that a club that loses its third or second team is on an inevitable path to extinction.
It's a brave and counter-intuitive decision by any cricket club committee to cut their cloth accordingly but pruning the number of teams a club has could actually reinvigorate.
A host of cancelled games because a club can't get out a side is demoralising and also has the potential to skew points and positions.
Of course, it's the teams lower down the chain that suffer when the firsts nab the seconds' opening bowler and top-performing batsman so the thirds lose their lead performers and there's a gap that needs plugging.
You might argue the firsts should come first and by definition, you'd be right, though I've been that second-eleven skipper scrolling through my phone's address book trying to source a wicketkeeper/anyone with a pulse because suddenly I only have six men for Saturday. Fun it is not.
In the Nidderdale League, conceded games inevitably were dominated by the lower teams with Helperby 3rds unable to raise a side on 15 occasions.
August Bank Holiday weekend is always a battle for cricket captains everywhere and the hat-trick of the Leeds Festival, York Races and Test Match at Headingley took its toll.
The league is now mulling over ending games earlier, reducing the size of the lower divisions and duration of the matches in the lower divisions.
On the hot topic of less overs, Graham has already crunched all the numbers over the 2017 season of every match in every NL division and worked out the average number of overs games lasted.
As it happens, one proposal is to cut back to 35 overs an innings in 2018…yet the average number of overs was already exactly that in 2017.
Should it go further? Cue much huffing and puffing from those who would play all through the night with head-torches if it were up to them.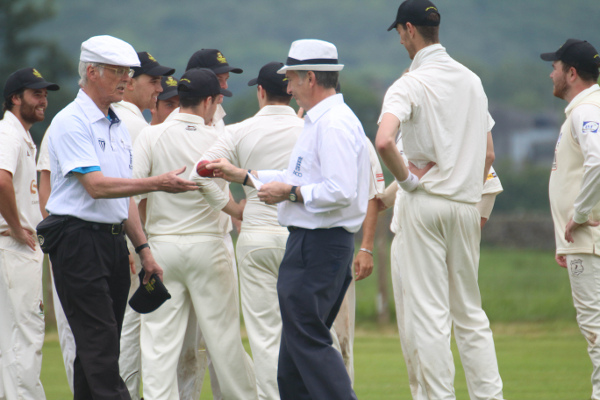 SLOW OVER RATES
It's not just Test matches and county games where the glacial time it takes to bowl six balls is an achilles heel.
Yes, league cricket usually takes hours but that could be trimmed if only cricketers stopped faffing around.
The advent of T20 cricket has shown that the exact same set of players, in different coloured clothing, can miraculously jog through overs and zip round, as if the remote control has been sat on.
Graham and I share a communal mutter about slow over rates and agree that those luxurious, stretched out tea breaks and endless field changes are entirely up to the players to speed up or not.
He has been pressed in the past to introduce penalties but feels they don't work and it's those in the middle who need to change their behaviour, if earlier finishes are what's partially acting as a barrier to participation.
Now, before I get angry of Arthington or disappointed of Dacre Banks emailing me, it would be entirely wrong to suggest the Nidderdale Cricket League is in red-alert crisis or heading for armageddon though it is pursuing change – as outlined by an October review.
I've had the good fortune to visit plenty of cricket clubs across the Nidderdale League and will get to more in 2018; they have been very welcoming and there are too many incredible settings to drool about here so broadly I'm not worried about its long-term future.
But then I'm not the one who has to forego Gogglebox in favour of a committee meeting on a snow-capped January evening. Credit to all those who give their time so freely.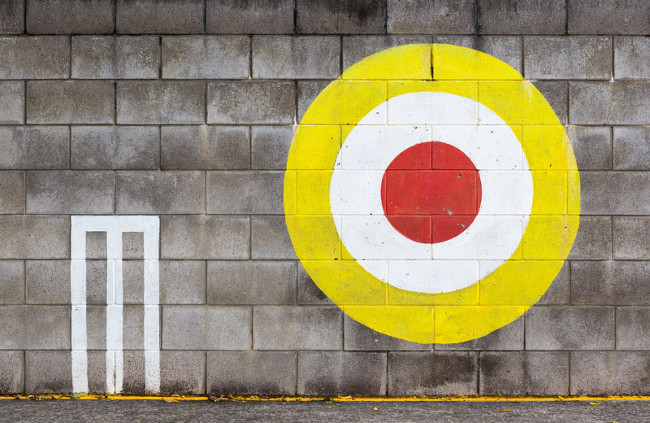 KEYBOARD WARRIORS

All that being said, Graham's departure and some of the reasons given do remind me yet again that recreational cricket does feel precarious; particularly the small core of volunteers running clubs and leagues and the hassle they have to put up with.
At any minute, they could all decide to take up orienteering instead or emigrate. The numbers of cricketers across leagues doesn't worry me half as much as the succession plans on committees and the over-reliance on a select few.
For Graham, a decision to air reasons for certain disciplinary decisions to help with transparency and discourage other on-field incidents just led to a torrent of online abuse from those who are only brave enough to spout offensive rubbish when they're safe and anonymous behind a keyboard:
"To get that constant storm of abuse…I was really, really surprised about the reaction."
It was another reminder that maybe it was time to hand over the reins and let someone else put in the hours and cop the flak; though social media has been also been rewarding with the Nidderdale League winning a coveted Cricket Yorkshire Award no less as it's grown its audience and embraced the advantages of the likes of Twitter and Facebook.
Sponsorship growth including the Theakston brewery, a very comprehensive website and use of digital tools including the CricHQ scoring platform have been other plaudits for this league over the past decade.
Time will tell what another ten years will yield for the Nidderdale Cricket League but I hope the league is bold in its vision; it can always scale back change if it doesn't pan out as expected but making the leap to begin with is what is so exciting.
Even with his official involvement ending at the November AGM, Graham is still debating cricket and wants the best for the league that's been part of his life for 25 years.
It's in his blood and will be difficult to entirely detach from even though a new chapter with the Nidd Valley Road Runners is offering a mud-coated, aerobic alternative.
The families behind all of us who immerse ourselves in cricket play their part too.
Chatting to Graham, one of the reasons for him stepping down is to spend more time with his wife and two daughters who have been supportive through his years in cricket.
As to the Jekyll and Hyde headline, it's not purely a knowing nod to a surname but flags up the divergence between what the game gives vis-a-vis its tougher moments.
League cricket needs its administrators now more than ever as the game shapes up for the next phase of its evolution.
NIDDERDALE CRICKET LEAGUE WEBSITE: http://www.nidderdaleleague.co.uk/
**Thanks to Mark at Caught Light Photography Ltd for the photo of Graham.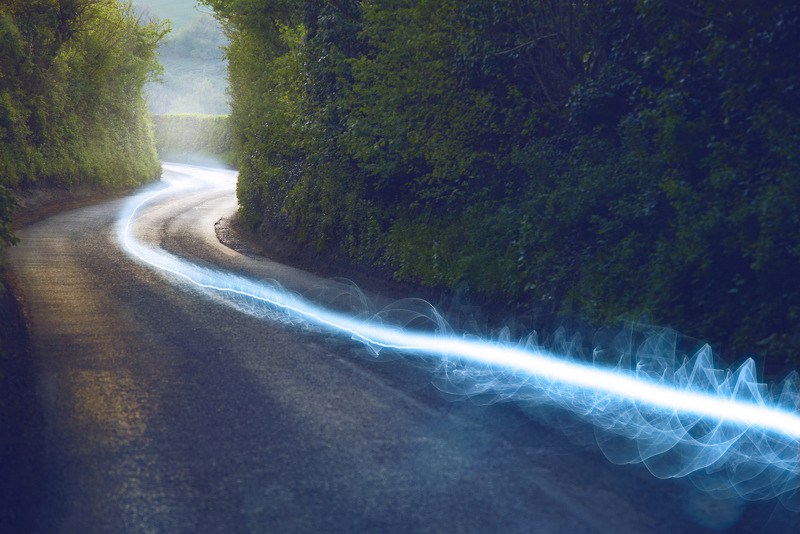 DID YOU LIKE THIS ARTICLE? PLEASE SHARE IT!
You can help spread word about the Nidderdale Cricket League and all the issues about club cricket by sharing the article. Just use the Twitter and Facebook buttons below!
The goal of this website is to bring you fresh cricket journalism and showcase the breadth of Yorkshire cricket and wider issues in the game.
What did you think of the article? Get in touch via @cricketyorks or Cricket Yorkshire on Facebook. Thanks for reading….
Latest posts by John Fuller
(see all)