Cricket Yorkshire is delighted to partner Last Man Stands this year to help more people play the game across the region.

Here, I'll introduce the exciting 8-a-side format and there's an exclusive Cricket Yorkshire offer, if you sign up a team for the 2021 season.
EVERY new LMS team that signs up and quotes 'CRICKETYORKSHIRE' will get a FREE pair of coloured pads worth £60.
What is Last Man Stands?

Get ready for all-action T20 for corporate, social & club teams – with a twist.
Last Man Stands has been innovating since 2005; offering bite-sized, competitive cricket for players of all standards.
The world's largest T20 cricket league is a 2-hour, 8-a-side game, with live streaming, real-time highlights, world rankings and player profiles.

There are funky rules galore (like the last batsman can continue alone plus the' LMS Home Run' which is 12 runs off one ball.)
I've played in a LMS Leeds social league and it was such good fun. I was Last Man Standing at the end (weird) and everyone usually gets a bat and a bowl if they want to.
With so much ground to cover between 8 fielders, you're always in the game. No gathering dust at fine leg for 50 overs.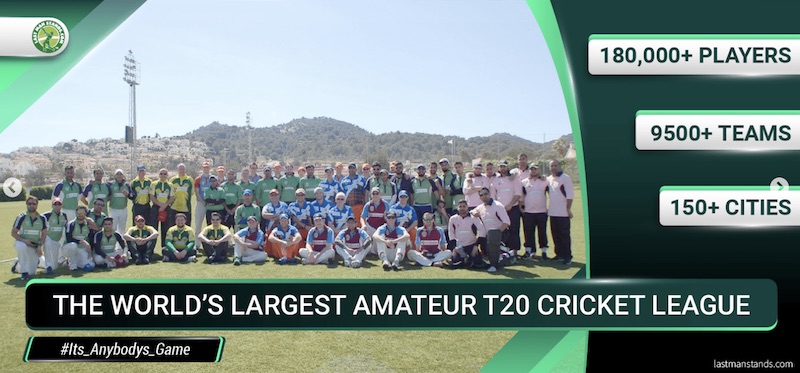 How do I play in Yorkshire?
You just register online and then you have the option to set up your own team or join one that's already in a league.
Some of the teams who have played the longest are groups of players who were put together to form a new team.
Yorkshire already has leagues covering Leeds, Bradford & Calderdale, Wakefield & Kirklees, Doncaster & Barnsley, Sheffield & Rotherham and Hull.
The goal is to set up new leagues in York & Selby as well as Harrogate and also Scarborough. A league can start with as few as four teams so there's no reason anyone in Yorkshire should miss out.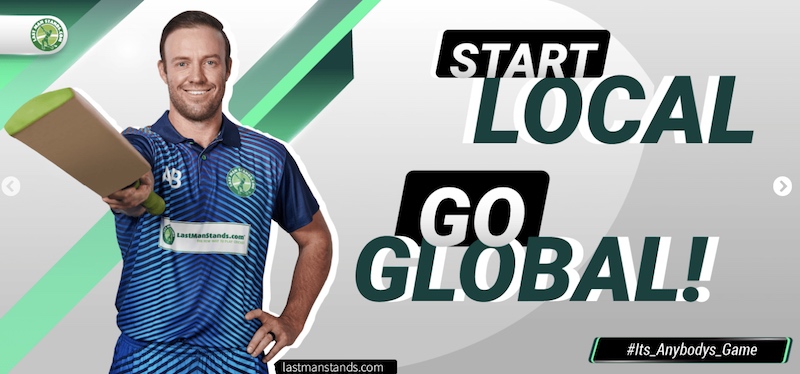 Custom kit, world rankings, fits in after work, I like it…but any other benefits?
Now you mention it, there is national kudos, a crack at being World Champions and a bumper cash prize too!
The winners from each of the areas last year will play in the National Knockout which starts in April.
The 2020 winners will receive £2,021 and entry into the next World Champs. A similar competition is planned for this year's local champions.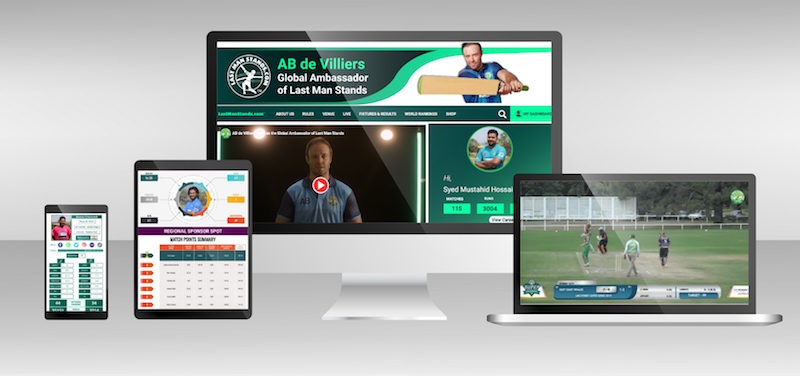 Ok, but I'm a club cricketer and we have our own evening league
Last Man Stands is not about poaching players or competing with existing evening leagues. But hosting Last Man Stands and having teams involved can definitely provide a financial boost.
Here's a few other ideas for clubs to take advantage of:
Aim for the World Champs and raise the profile of the club by taking them to a tournament involving the best amateur T20 cricket teams in the world.


Introduce their older juniors to adult cricket, especially those who may find 40-50 over weekend cricket too big a step up from junior cricket.


Do something different than weekly training sessions, especially later in the summer when numbers at nets tend to fall off a cliff edge.


Bring back lapsed players into the club and hopefully some of these will make themselves available for weekend cricket.


Just play for fun in a social league, maybe involving some retired players, non-playing coaches or junior parents.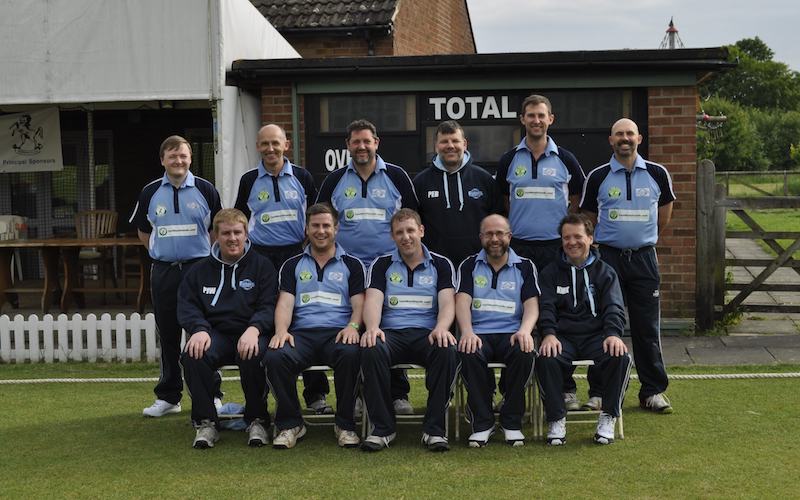 I like the idea of starting a team with mates or at work – is that possible?
As well as clubs, groups of workmates playing as corporate teams or groups of friends starting social teams are more than welcome, whatever your standard.
In fact, those groups make up the majority of the current LMS teams across the UK.
With many missing contact with workmates and/or friends over the past year or so, this is a great way to get everyone together once a week for some fun throughout the summer.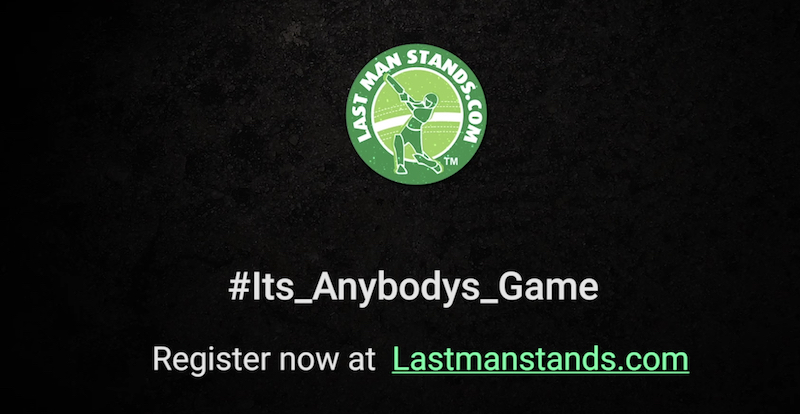 Register today
Registration is now open for the following leagues which will start from May across Yorkshire:
Premier Leagues – aimed at teams of club-standard players.
Corporate Leagues – aimed at teams of work colleagues.
Social Leagues – aimed at teams of social cricketers.
If you'd like to enter a team, please click here to register online or contact Paul Berry on email: [email protected].

There's a Last Man Stands Yorkshire Facebook page or they're @LMSYorkshire on Twitter.
FREE PADS: Don't forget to quote 'CRICKETYORKSHIRE' if you register a team and you'll get a set of free pads in your team colours.

Cricket Yorkshire will earn an affiliate commission if a new LMS team signs up, at no cost to that team. So, if you're interested in playing LMS this year, use the 'CricketYorkshire' code to support cricket journalism in Yorkshire.
Latest posts by John Fuller
(see all)