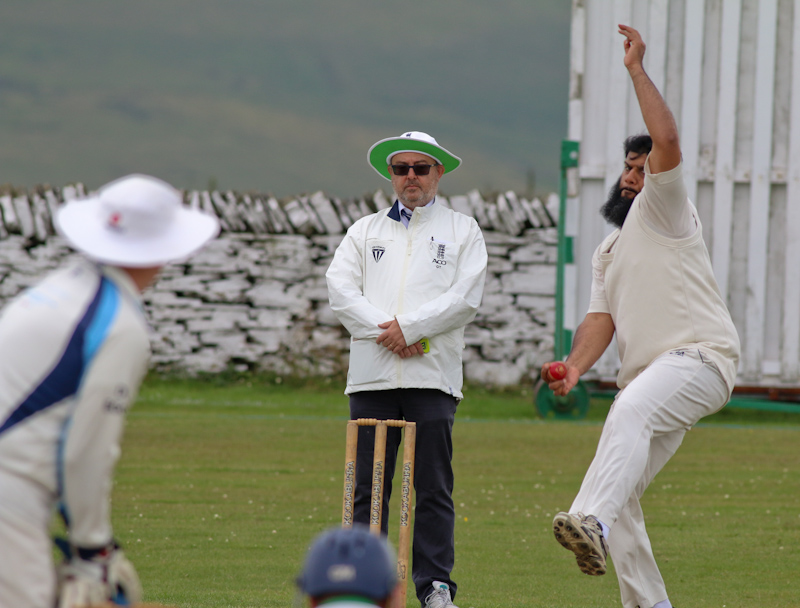 The Spencer Wilson Halifax Cricket League annual dinner and awards presentation evening ended up being quite the knees-up.
A chance to meet some of the clubs I've visited over the last decade and celebrate individual and team achievements, this was billed as home of hill top and valley bottom assembling en masse.
On an evening when the mercury plummeted, I was enormously grateful for a lift from Cricket Yorkshire writer, Bill Marshall, who negotiated Bradford & Halifax traffic en route to The Venue at Bowers Mill, outside Barkisland.
Getting on for 250 guests had assembled for what was coined as 'probably the best cricket dinner in Yorkshire' and if the chocolate fudge cake has anything to go by, there can be few challengers.
The awards were overseen by Phil Sharples, who rattled through a mammoth script of citations and cricketing feats without once losing his voice.
Josh Hutchinson from Thornton bagged five awards for his 1,037 runs in a stellar year with the bat. A worthy haul after the career highlight of being included in this year's Cricket Yorkshire 50.
There was also a number of poignant moments reflecting on those who are no longer around to attend the event including the passing of Ishtiaq Hussain (Bradley & Colnebridge CC) who had won the First Division bowling award for his 29 wickets at an average of 5.93.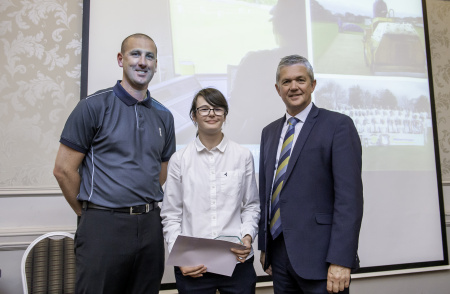 From a league perspective, it must have been satisfying to see a striking proportion of the YCB OSCAs (Outstanding Services to Cricket Awards) come from the Halifax Cricket League including Alicia Smith of Illingworth St Mary's (above) who won Volunteer of the Year.
Organising an event of this scale doesn't happen overnight and so the League's Treasurer, Bob Airey, deserves credit for the way it all came together. There was laughter and some relief (on my part for not being picked out) when comedian Pete Emmett kept us all on our toes as compere.
The highlight was Geoff Miller OBE who delivered the best after dinner stint I've ever had the pleasure of witnessing.
Brandishing a cricket bat and pacing up and down with a booming voice, he was full of stories from facing the West Indies quicks in the 1980s to Derbyshire's physio table of a panel door with a cat flap to push your face through.
Congratulations to all of the Halifax Cricket League award winners, it was thoroughly enjoyable to share in everyone's success and also look ahead to 2020.
Below are the recipients of six special outstanding awards that were announced on the evening:
The H Robinson Trophy (Club with the most improved ground): Low Moor Holy Trinity.
University of Huddersfield History & Heritage Award: Blackley.
Maude Trophy (HCLACO Sportsman of the Year Award): Martyn Astin (Mytholmroyd).
Roy Smith Trophy (HCLACO Club Sportsmanship Award): Upper Hopton.
The Frederick Stallard Bowl (Long & distinguished service to the League): Alan Ford (Low Moor Holy Trinity & the League).
Simon Lees Memorial Trophy (Minimum of 25 years distinguished playing & other capacity services to a club): Michael Turner (Bradshaw).
Latest posts by John Fuller
(see all)