Alison March of Doncaster Town Cricket Club shares how Doncaster Town Women & Girls teams began and have developed.

***
Cricket for most women and girls starts with the girls being involved in All Stars / Dynamos and progressing through to juniors' softball then hardball.
Doncaster Town Cricket Club women found themselves doing quite the opposite.
They started from back to front in 2014 when a small group of women from Doncaster Hockey Club, also based at Bennethorpe, were discussing what they could do with themselves in the summer months.

Somebody suggested cricket and so Doncaster Town CC's first women's hardball team was born!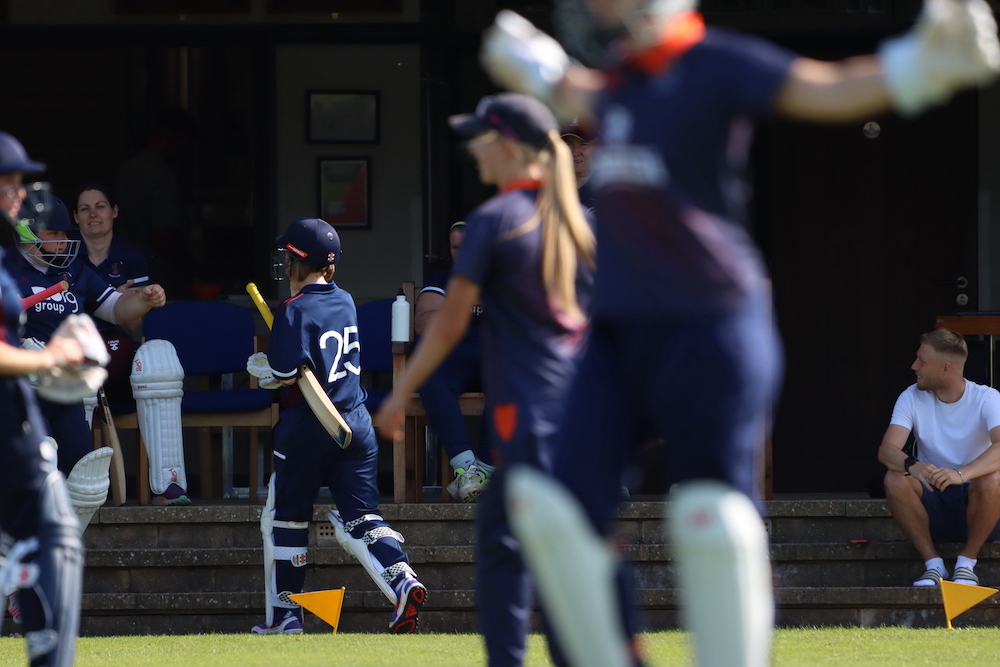 The majority of the team were transferring skills from other sports such as hockey and rounders.
Shell Styring (one of the original founders and now captain) is the epitome of hard work and dedication, becoming a cricketer in her own right. 
Now in her tenth year of playing, Shell has encouraged many other sportswomen & non-cricketers to join the team. Our squad, including younger players who are regularly involved at county level, gained promotion in 2022 to the Yorkshire Women & Girls Premier League.

I ought to say that though dedicated coaches to lead us through our Sunday fixtures have been hard to come by, the women's hardball team have been fully supported by men's team players, giving us some quality coaching from watching back live-steam performances to analyse our play and strategies.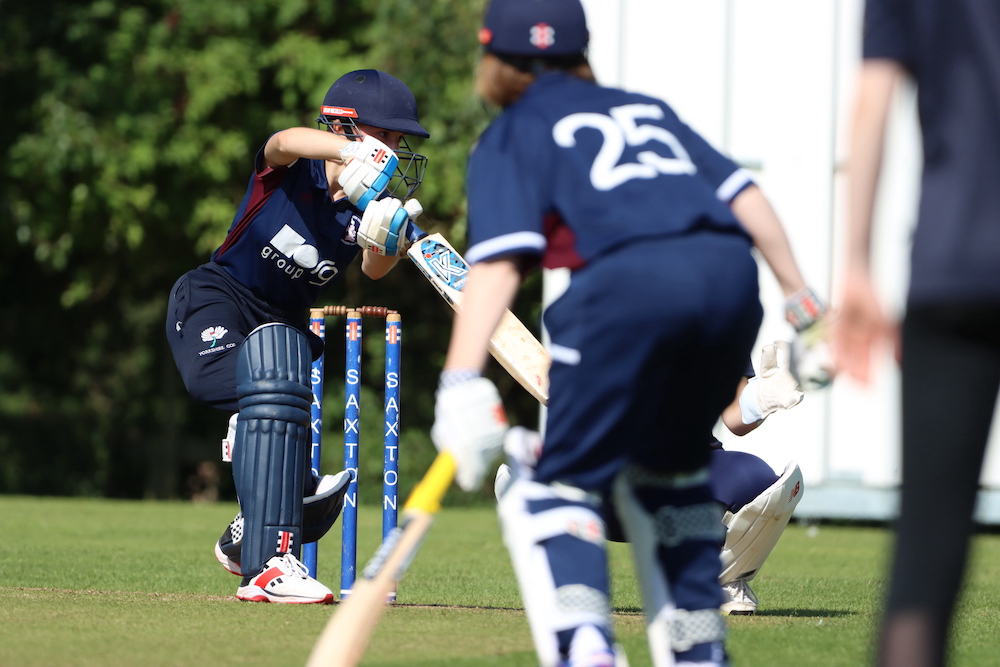 The Doncaster Town Cricket Club committee deserve praise in how they have fully supported the women and girls from the beginning.
We are all part of the club – not simply a stand-alone section of it.
Having had a women and girls representative on the committee for the last seven years, the game has the support and recognition that it deserves.
Like many other clubs, one of the many challenges for us is pitch and ground accommodation, due to the sheer number of men's fixtures.
---

At DTCC, the only team that takes precedence over the women's hardball is the men's first team which shows how important the club views our contribution.

---
In continuing the theme of back to front, after running a softball festival in 2018, it was obvious that there was a hunger to play cricket rather than sitting on the boundary watching.
2020 really saw softball take off at DTCC with its first softball team playing competitive matches against other teams in South Yorkshire. Again, women made up the majority of this team, all from non-cricketing backgrounds.
2022 was a watershed year as the team grew – having a dedicated coach helped bring the team on with their skills, knowledge and understanding.

During winter nets and a push for new faces to join our ever-expanding club, numbers for softball have increased. Team members' ages range from 12 to over 60 and as a result of these concerted efforts, the softball team have finished this summer as Div 3 North Softball champions.
This summer has seen our first-ever U11 girls team. Wednesdays have been women and girls' training starting with girls-only Dynamos sessions. The intention is that more girls join via the softball route and then progress when ready, and of course interested, to hardball.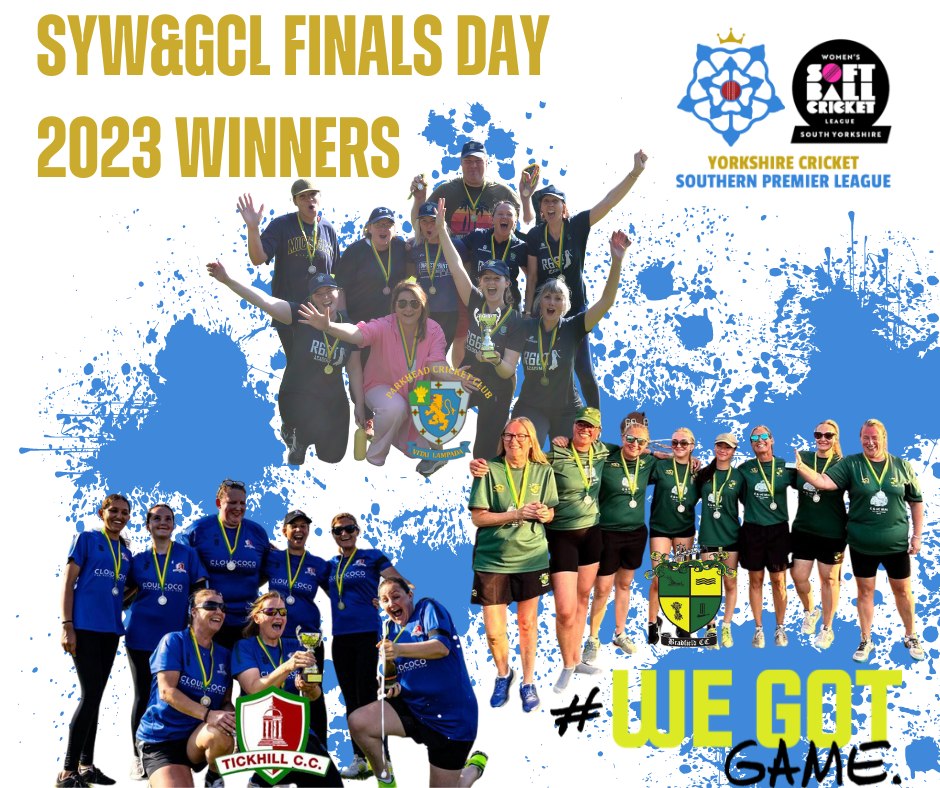 Editor's Note: Thanks to Alison for her article and perspective… stories like this are cropping up all over Yorkshire and it's worth noting how the route into women and girls cricket can be varied, with more opportunities now available, due to the growth of teams and leagues.
In the South Yorkshire Women & Girls Cricket League, there are signs that this momentum is still rising….in 2023, there were four softball outdoor leagues with Worsbrough Bridge winning the county finals at Headingley.

Division winners were Tickhill (Div 1), Wickersley Old Village (Div 2), Bradfield Village Fellowship (Div 3 South) and Doncaster Town (Div 3 North).
Sheffield Collegiate won the hardball league's Division 1 title after a decider with Anston while Wickersley Vixens were the inaugural Super 8's Champions.

It doesn't stop either….this winter, there will be 55 teams from 33 clubs playing in the Indoor Cricket League across both formats.
Want to read more?
🏏 Here's my visit to Saxton where Doncaster Town Women won their Premier League fixture.
🏏 There are also interviews from across Yorkshire in the women and girls' section of our website.
Latest posts by Cricket Yorkshire
(see all)