Paul Duffin is a remarkable man who has not let the fact that he is severely sight and hearing impaired quash his passion for cricket one little bit.
When I heard about the deafblind Wetherby-based author who had written about his tales of travelling to thirteen Test grounds to follow England between 2003 and 2012, it was crying out for further exploration.
How does someone who struggles to hear or see anything embark on adventures to India, Australia and South Africa? How on earth do you publish your own book?!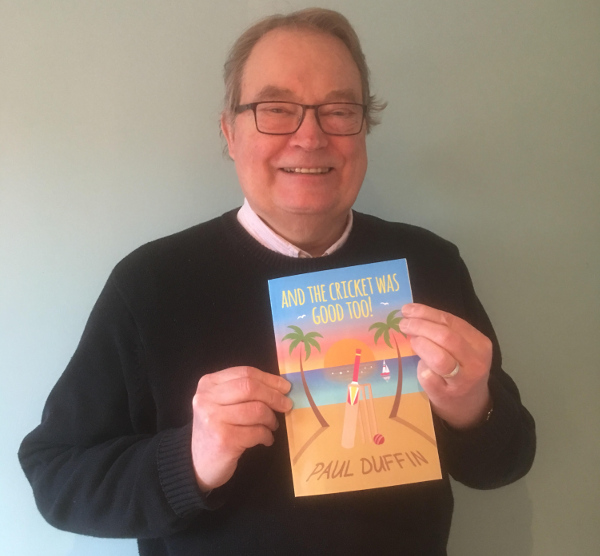 Actually, this is Paul's second self-published book, And the Cricket Was Good Too (£10), is available in print and as a Kindle e-book (£6.99) on Amazon; all proceeds go to the national disability charity, SENSE, with a fundraising target of £1,000.
His book publishing debut was "Not Too Bad" in 2016 and has already raised over £1,000 for the Guide Dogs charity.
The loss of most of Paul's hearing and sight has been caused by inflammation in his head and began in 2001 when he lost most of the vision in his left eye.
His right eye was already compromised as the sight hadn't fully developed from birth due to late discovery of a squint.
It forced a radical change in circumstances in 2002 with an early retirement at the age of 48 and the erosion of every day things we all take for granted from driving to listening to music.
Communication, for this interview, has been via a series of email exchanges, though I hope to catch up with Paul at Headingley this season where he is a Yorkshire County Cricket Club member.
Adapting to this way of living has been a discovery of what works and what's best avoided:
"Conversation is limited to one-to-one away from noisy environments and also excludes the use of the telephone. Group situations are a real trial and are mostly avoided.

I particularly regret not being able to explain to my young grandson why I cannot understand what he is saying to me.

I have also lost all sense of smell due to a biopsy through my nose in 2014. This in turn has affected my ability to taste."
But, far from dwell on his health concerns, Paul is stressing the positives and can still appreciate a day of county cricket, armed with a powerful pair of binoculars and friends who can add detail and context.
He can just see the batsman and loses the ball as soon as it is hit but still enjoys it as best he can:
"This all sounds terrible but remarkably, the human spirit is extremely robust and I still feel alive and able to contribute. Adapt and survive is therefore my motto."
Paul's writing for the purposes of his book was on a large Apple Mac computer and zooms everything.
In addition, he has a range of magnifiers for working online through a combination of those plugged into the Mac and others that are hand-held.
Typing chapters was achieved by cranking up the font size and he also credits the considerable editing and proof-reading of two tireless editors in Liz Lavender and Andy Bates.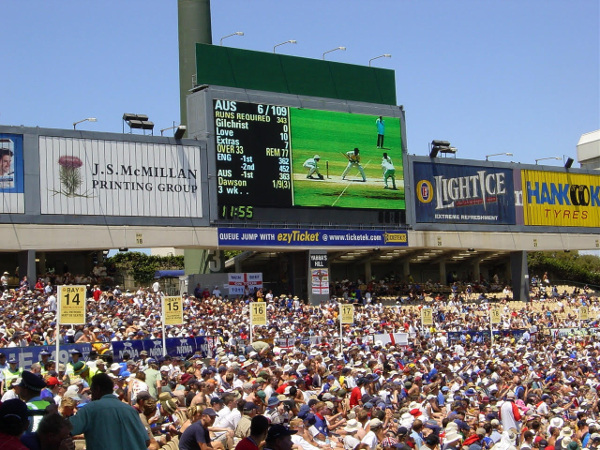 INTERNATIONAL CRICKET AROUND THE WORLD
After his sight problems forced Paul to retire in 2002, the allure of travel encouraged a trip with two of his children, Steve and Claire, on a tour of the West coast of America.
That US adventure encouraged him to accept an invitation to travel with a friend to Australia and the cricket tours that led to this latest book were launched.
Over the course of his nine cricket tours, Duffin has racked up a lifetime of memories that cricket fans will delight in bubbling back up to the surface:

"There is Brian Lara's 400, Steve Harmison's first ball to second slip plus some less well known such as the two millionth Test run in Sri Lanka.

I also record Hoggard's hat-trick and his surprise visit to our hotel beach on a jet ski from Lord MacLaurin's boat where the team were enjoying a few drinks!"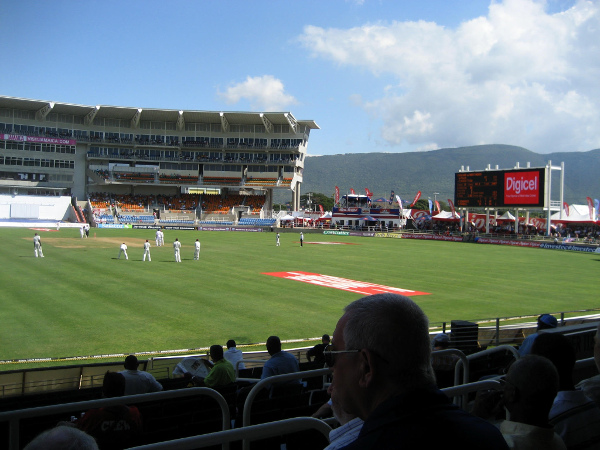 From a Jayawardene hundred at Colombo to Ryan Sidebottom's hat-trick at Hamilton, there were landmarks in each country though Paul's favourite ground outside the UK has to be Newlands in South Africa:
"It has such a wonderful blend of modern stands with great hospitality plus grassy areas and even trees. It has the stunning back drop of Table Mountain and the added benefit of being able to see the Castle brewery and consume its produce!"
It wouldn't be life on tour if everything around the actual cricket didn't seep into the pages of And the Cricket Was Good Too.
We get introduced to the likes of 'Ralph' whose use of sun cream raised eyebrows in New Zealand and the emergence of the amazing Mrs 'Seafoodplatter' in South Africa.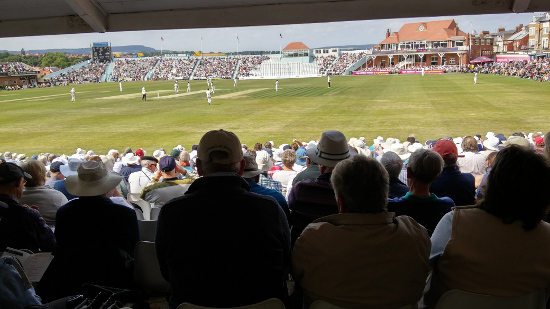 COUNTY CRICKET ADVENTURES
While globetrotting is no longer possible, county cricket retains its appeal.
Apart from watching Yorkshire at home, Paul likes to meet up with old friends from Birmingham that has led to visits to the Cheltenham and Scarborough cricket festivals and matches at Worcester, Edgbaston and Chesterfield.
He often attends games with his friend Stuart who takes Paul to the grounds and has accompanied him on several tours abroad.
Prime location is nearly always in the East Stand with easy access to respite from the early-season chill and the prospect of hot coffee to hand.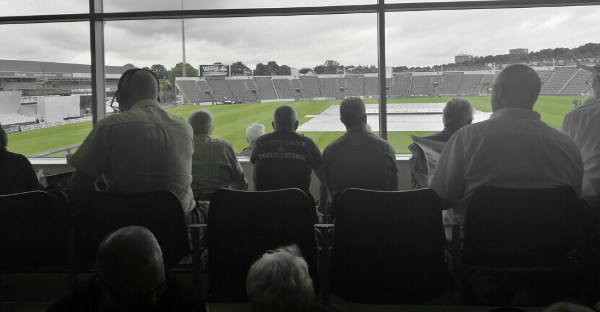 Roses matches stand out because of the support of good crowds though away the away trip to Worcestershire's stunning New Road HQ is one that also strikes a chord.
As a writer and author, I know what it takes to pour ideas, creativity and more hours than you ever think possible into a book.
To do so with the challenges that Paul faces is incredibly inspiring as I begin to write my next book on the Scarborough Cricket Festival.
To a greater or lesser extent, it is always a labour of love and with All Wickets Great and Small, the response by those who picked up a copy was the greatest gift after all of the early mornings and late nights.
With Paul's latest book, the response with the five-star, glowing Amazon reviews suggests that it's not a work purely restricted to cricket-devout fans:
"A fascinating journey across the globe, not just focussing on cricket but with great insights into local culture and tremendous places of interest along the way."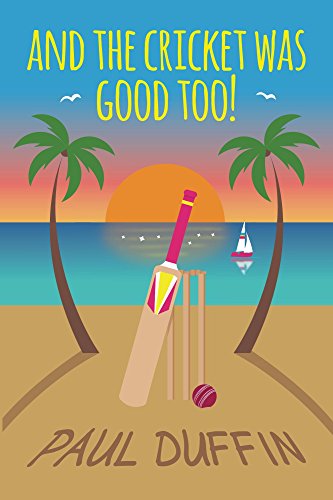 BUY A COPY:
If you'd like to explore the world's international cricket stadiums and the joy of the English cricket fan abroad then you can buy a copy of "And the Cricket Was Good Too" online at Amazon: http://amzn.eu/iEh1b1y (excellent reviews).
Latest posts by John Fuller
(see all)