2006: Dreams of playing for England.

2019: Adil Rashid wins the World Cup with England. #CWC19 pic.twitter.com/ukhKAsWUH0

— BBC Yorkshire (@BBCLookNorth) July 15, 2019
Well, what a ridiculous, riveting Cricket World Cup Final that was.
I spent Sunday camped on the sofa, eyes glued on England's efforts to get the better of New Zealand, pausing only to nervously inhale fistfuls of cheesy puffs.
When New Zealand's Trent Boult caught Ben Stokes before stepping onto the boundary for six runs, my gargled scream at the TV could be heard several postcodes away. Sorry, neighbours.
Ben Stokes accidentally deflecting the ball for four, Joffra Archer's Super Over… Jos Buttler's run out to clinch it… so much drama right down to the last possible moment.
The moment the World Cup was won ??#WeAreEngland | #CWC19 | #CWC19Final pic.twitter.com/Vt8onfi9hU

— ICC (@ICC) July 14, 2019
A winner of a global tournament that began seven weeks ago could not be separated after extra-time and penalties. It all came down to who ate more half-time oranges. Or hit more boundaries.
When the dust has settled and the hangovers have cleared, we are at a unique crossroads for the game. What follows will shape the legacy from that epic 50-over duel.
Here are three areas where the potential is there to make a real difference…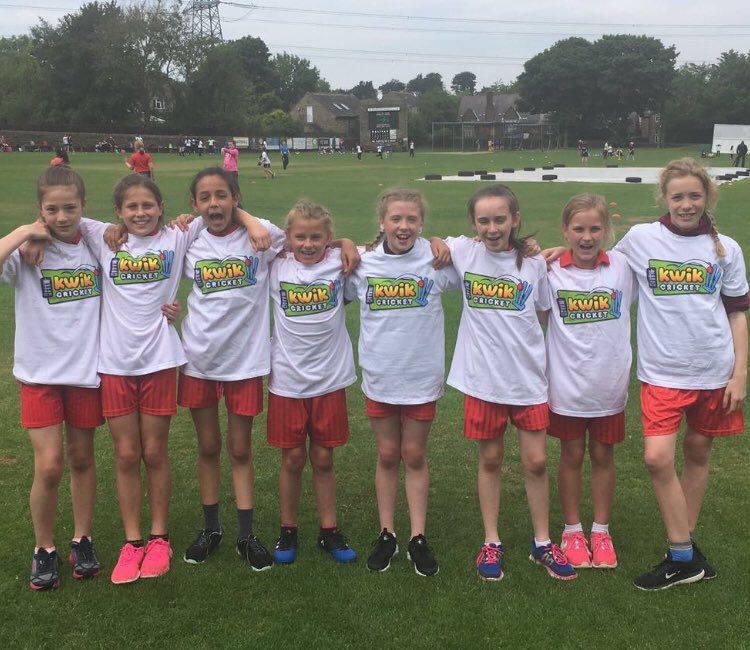 School cricket homework
I've written this summer about the landscape of state school cricket in Yorkshire and while mountains are being moved with the resources available, there's an uncomfortable truth. 
Just 7% of primary school kids play cricket. The source is an excellent article by Andy Bull in The Guardian.
The picture worsens for older children with all the focus on the ECB's All Stars programme of 5-8 year olds and not enough money (plus a strategic rethink) aimed at the secondary school demographic.
Solution? There needs to be much more cricket in schools.
How do we get there? Well, short of creating a magic money tree, there's no overnight fix that feels satisfying.
More coaches, more lesson time, activities and games in primary and secondary schools is the goal but that funding has to come from somewhere.
The revenue versus reach argument is as old as the hills when it comes to cricket and the BBC's exclusivity for free to air cricket from 2020 to 2024 will have a very positive impact.

Whether that whopping TV/online rights package the ECB negotiated pays for more cricket in schools remains to be seen.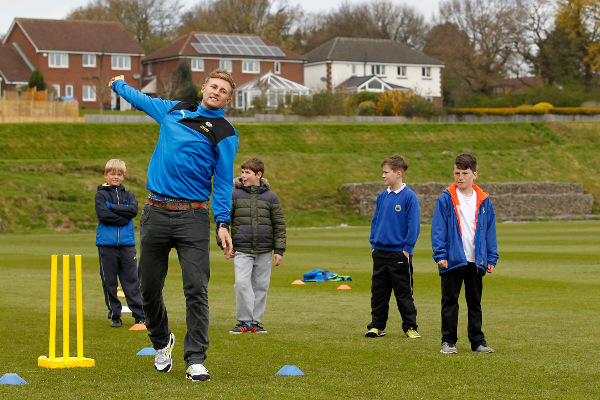 Connecting to clubs

Now is the time to invite kids for free taster sessions at your cricket club as those wannabe Joffra Archers wheel away. 
Link up with schools. Shout about how awesome your club is on social media. Connect more than ever with your local community.
If I can offer some advice, review your websites.
Is there are a link on the homepage to a section about new players and how to join? What about a bring-a-friend scheme for those interested but daunted?
Offer until-the-end-of-the-season memberships and use the existing members as your advocates.
Try a video interview with members of different ages as to why they joined and what they like about their club.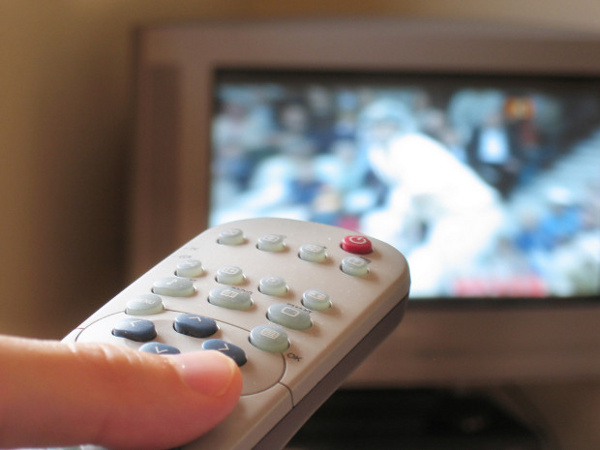 Forwards with free-to-air
Channel 4 being allowed to broadcast the World Cup Final from Lord's gave a tantalising glimpse of what's possible by kicking down the paywall.
According to the BBC, England's last gasp triumph over New Zealand was enjoyed by a peak of 7.9m combined between Sky and Channel 4.
By way of comparison, Djokovic vs Federer in the Wimbledon Final drew 9.6 million on BBC1.
This shouldn't be disheartening. Cricket got that audience on terrestrial TV, despite the fact it swapped between More4 and Channel 4 and was put on the schedule at the last minute.
Wimbledon enjoys wall-to-wall coverage across both of the BBC's most popular channels.
It's also been pointed out to me that cricket is screened in packed clubhouses across the land so hard to nail a proper figure.
It is frustrating that at this moment of strong interest from non-core cricket fans, it will now disappear from their radar just as the enticing Ashes looms.
Meanwhile, only in England could we become World Champions of a format the governing body has chosen to downgrade for next year. Bad, bad idea.
With the advent of The Hundred attracting all the focus and players in 2020, the Royal London One-Day Cup will be a shadow of its former self.
I digress. This is a seminal point for cricket in this country. Free-to-air has to be part of the solution for encouraging more people of all ages to give it a try. 
"How can a final be better than that?!"

Here's how you celebrated the #EnglandCricketTeam's #CWC19 win! ? pic.twitter.com/8tbOne8W3P

— BBC Sport (@BBCSport) July 15, 2019
Yes, our insatiable online scrolling plays its part. The BBC's video clips of wickets and bite-sized snapshots are very popular. From rolling my eyes at them as dumbed-down content, I now get the appeal and appreciate their instant gratification.
It turns out that the live cricket page of the BBC Sport website had 39.7m page views on Sunday. That's the most popular page on the BBC website this year.
Try not to groan but could The Hundred play its part in fanning interest?
Some of you would rather walk over hot coals than support Leeds Superchargers (I heard it might now be Northern Superchargers) but there will be live matches on the BBC, as well as two England T20s – which even the most dogged curmudgeon (I'm referencing myself) has to acknowledge.
As it happens, I've had an advert for The Hundred flash up in my Facebook timeline a few times in the past month.
That's really stretching its limited pre-launch appeal, given we don't even know the team names yet, let alone the players who will fill them.
Those of us who savour a five-day Test match or Yorkshire and Surrey going at it full throttle at Scarborough may find The Hundred unpalatable…but if we can't reverse this deeply unpopular juggernaut, at least its wall-to-wall coverage should permeate into the realm of non-cricket fans.
It is only beginning to sink in. We are World Champions and cricket is suddenly on the front and back pages.
We have to make the most of this.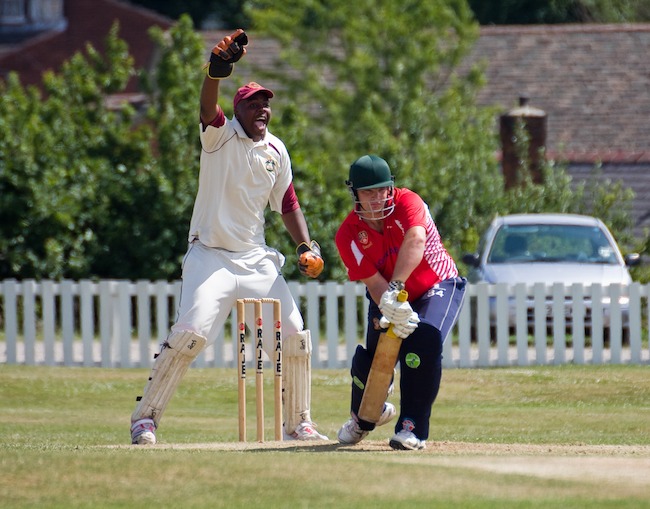 Have your say!

Leave a comment below on what needs to happen for England to take full advantage of this amazing Cricket World Cup win.
What would you do if you were in charge of the ECB for a day?
Also, leave your thoughts with me on Twitter (I'm @cricketyorks) or on the Cricket Yorkshire Facebook page.
Can you believe it?! We're chuffin' World Champions!
Latest posts by John Fuller
(see all)