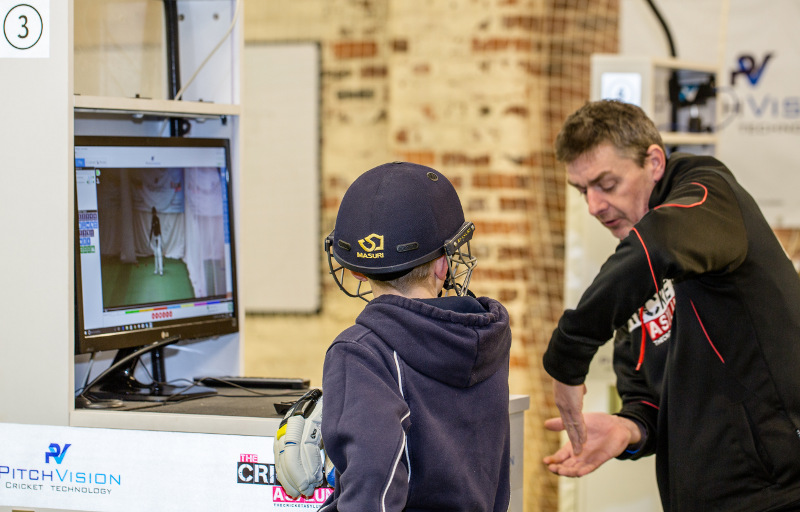 Over the last six years, tucked away in a corner of the county, the team at The Cricket Asylum have been quietly getting on with their job of giving cricketers opportunities to develop that – until they opened the doors to their 4th floor mill premises – could be hard to find.
The technology-led coaching centre was groundbreaking when it opened in 2012. With cameras in each of the four lanes (that enable their coaches to offer instant video feedback to their charges) to radars that accurately measure bowling speeds, The Cricket Asylum really is state-of-the-art.
Halifax, and more specifically the Mill in Sowerby Bridge, has firmly set out its stall as one of the leading places in the country for cricket coaching.
Their player pathway helps kids develop their game in a nurturing environment where the watchword of the owners has always been 'player before profit.' Working closely with the Halifax Junior Cricket League, there has been a sharp rise in local young players going on to representative cricket.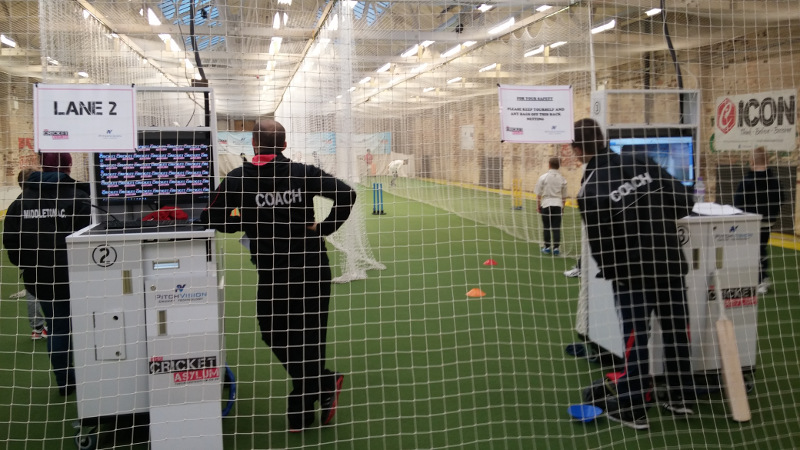 From none in 2012, there is now a strong contingent of Halifax-based players playing district and county age group cricket for Yorkshire and young Copley CC pace bowler Ben Cliff, a product of TCA's Ultimate Academy, even gained national honours at the Bunbury Festival this year for the North of England.
Head coach and part-owner Matt Dawson says of this ethos: "We're lovers of the game and understand that there are often some massive barriers to entry but we don't want anyone to miss out. We have always tried to make sure that we offer value for money to our customers and deliver a product that stands out in its field."
He adds: "The technology is great, as this speeds up player progress, but it's a mixture of that and our relaxed coaching style that makes everyone who comes through our doors feel like part of the TCA family."
2018 was a landmark year for The Cricket Asylum, with a record number of aspiring young players who have been through their Academy or 1:1 coaching getting into county age groups. Head Coach Matt said: "We've been doing what we do for nearly seven years now and we think we have a good idea of what works and what doesn't when it comes to coaching and engaging the youngsters."
With over 50 of their Alumni going onto represent their counties (they have had representatives for Yorkshire, Lancashire, Cheshire and Derbyshire) this year alone, it tells its own story.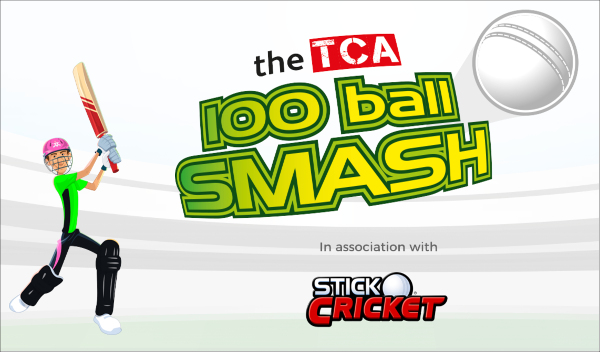 But running a business – especially such a seasonal one – can be tricky when balancing affordability with year-round rent. Cricket Asylum have diversified their offering over the years and have moved from indoor coaching in the winter to schools coaching in the summer.
There's also the indoor cricket competitions (this year saw the introduction of an over 40's comp that gets the 'more mature' cricketer running about like kids – and has grown from 4 to 12 teams in 12 months), summer camps and another new one for 2018 – the World's first 100 ball comp which ran over 4 days during the summer holidays for U13's cricketers.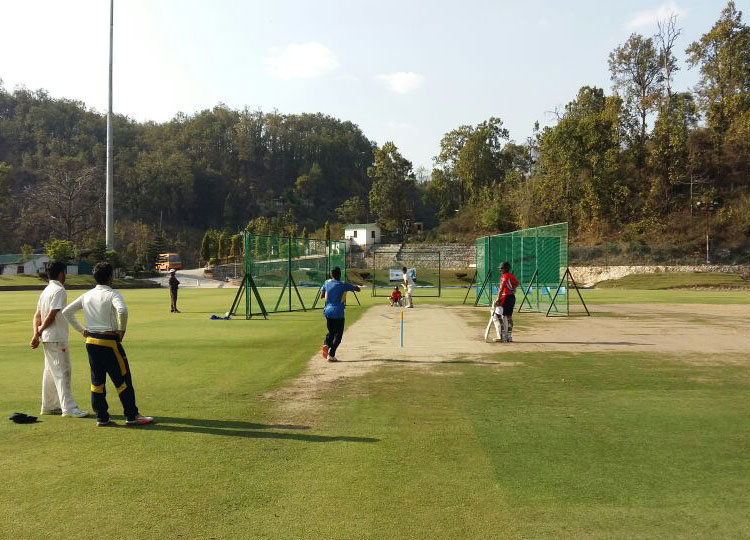 An Indian adventure with The Cricket Asylum
However, it is their overseas tours that have really given The Cricket Asylum the opportunity to grow. From a conversation with the coach of an Indian touring side in 2016, a seed was sown that brought Matt and co-owner and Managing Director Chris Berry to board a plane to India in 2017 and travel to The Abhimanyu Cricket Academy in the foothills of the Himalayas.
Managing Director Chris Berry says of the trip:
"It really opened our eyes to what was going on in the rest of the world – or India at least – when it comes to developing players. The ACA is a unique destination and a dream for cricketers. The people behind it have thought of everything. From the moment you wake up in your luxury room overlooking the international standard floodlit pitch, to going to bed having watched kids playing a day/night 50-over game, it's an amazing facility unlike any other anywhere in the world."
He believes it's a unique chance to get immersed in another culture and become a better cricketer:
"We knew straight away that we had to come up with a way of offering the opportunity to experience this to our customers. It's an unrivalled development opportunity. The ACA has 50 boys from across India who live there almost year-round, training and playing cricket every day. The standard of player was an eye opener and we could just see how much a visit to it would benefit players looking to take their game to the next level."
With this in mind, Chris and Matt put together a tour that included a week at The ACA experiencing what the lucky few boys who board there experience year-round.
The trip in April 2018 was a massive success. Fifteen boys and seven dads joined them on a trek from Manchester to Dehradun via Delhi and a bat factory in Meerut (the home to the Indian bat making industry).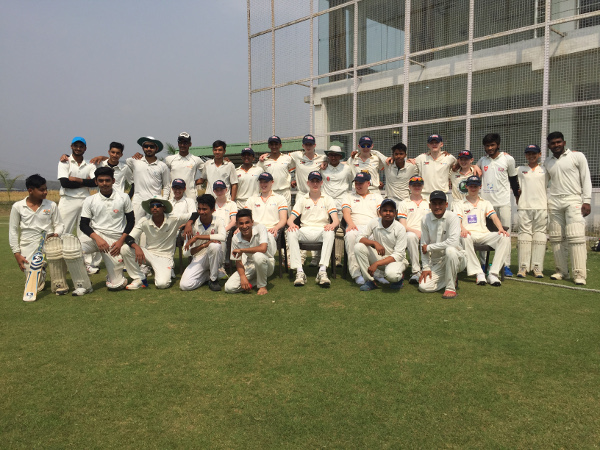 Tim Male, one of the parents who ventured to India with the TCA team said of the trip: "From the first moment to the last, it was an outstanding experience and one I'd wholeheartedly recommend to anyone interested in developing their game. But also, from a social and cultural view, it was a blast!"
Another parent, John Stevens, whose son Dan is in the Lancashire age group set up, also gave it a thumbs-up:
"The tour was superb. Both from a cricket development and cultural perspective. What amazed me was the facilities. When I think of a tour to India, I imagine daily travel across towns to dirty dust bowls with hundreds of kids sharing a few nets. But what we got was so far from that. The facility was amazing. To have first class accommodation, excellent food and incredible player comforts and that's before you even look at the Indoor and outdoor nets and the open nets on the square with the ACA players."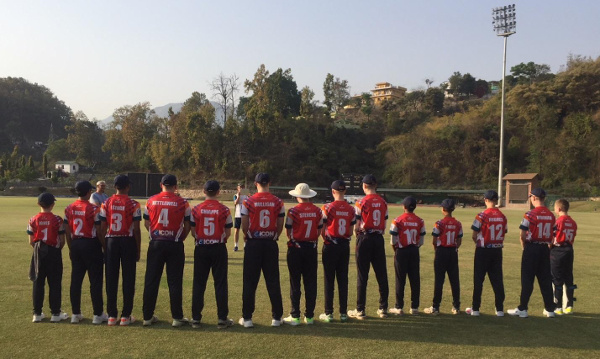 The Cricket Asylum appears to be approaching cricket tours differently by not relying on standard tour packages and instead creating bespoke opportunities tailored to their audience. In 2019, TCA has two tours planned.
There will be another trip out to India in February half term that launches this week, and an already sold out cricket tour to Barbados in the Easter holidays where players will be coached by some of the biggest names in West Indies cricket including Desmond Haynes and will finish with a game at the iconic Kensington Oval.
Chris adds, "We're approaching tours the same way we approach everything we do; focusing on value for money, optimising development opportunities and delivering a high-quality product that is covered by all the necessary insurances to ensure our customers have complete peace of mind."
With the India 2019 February half term tour launching this week, TCA are expecting it to fill quickly but there's still time to book a place.

Alternatively, if you think you have a full team, get in touch with TCA Sports Tours who can talk to you about a bespoke package to either India, Barbados or Sri Lanka (itinerary coming soon) or closer to home such as Spain or many other European destinations.
Have a chat with them and who knows… this time next year you could be jetting off for the cricketing experience of a lifetime.

Contact Cricket Asylum for cricket tours
Further details on their India Tour can be found here – https://tcasportstours.com/destination/india-tour-2019-february-half-term/ or by calling 0800 047 2300 and their newly launched website for the new tours business can be found at https://tcasportstours.com.
For more info on courses and development opportunities in the UK, visit http://www.thecricketasylum.co.uk/ or give them a call directly on 01422 836 554 with any queries you may have about bookings or anything mentioned in this article.
They are ever-present on social media too – just link up with them on Twitter as @cricketasylum or 'Like' TheCricketAsylum on Facebook.
**This is a sponsored article for The Cricket Asylum – if the mood takes you, click to read Cricket Yorkshire's policy on sponsored content**
Latest posts by John Fuller
(see all)