The news that Frinton-on-Sea Cricket Club lost their appeal to a Tribunal of the Two Counties Cricket Championship (TCCC) over the eligibility of their Australian player, Blake Reed, could have far-reaching implications for club cricket.
If you're unfamiliar with the saga to date, it revolves around an Essex club defending the status of one of their players who specifically came to the UK to play as an amateur but whom has since been deemed a professional part-way through the season.
As a consequence, Blake Reed's Youth Mobility Visa did not allow him to stay in the UK to play cricket (paid or unpaid). It is this exact definition of what constitutes an 'amateur' or a 'professional sportsperson' that is worrying cricket clubs across England and Wales.
One of the significant issues has been the shifting sands over immigration status and for cricket clubs who signed overseas players (from the Non-European Economic Area) for 2017 and 2018 in the belief that a Youth Mobility or Visitor visa would allow them to compete legitimately.
For the avoidance of doubt, the England & Wales Cricket Board (ECB) has sent out a statement, clarifying as much as it can at this point, terms of reference and crucially, it is their understanding that:
Any person (i) who enters the UK on a Youth Mobility or Visitor visa; and (ii) who is also deemed a "professional sportsperson" under the Immigration Rules, is likely to be deemed by the Home Office to be in breach of their visa if they play any cricket in the UK during their stay (on a paid or unpaid basis).

England & Wales Cricket Board (ECB) statement
Cue thousands of cricket club secretaries and leagues scrambling to sift paperwork and get their heads around this with planning already underway for 2018 and beyond.
It is the government department of the Home Office who issue visas and interpret a "professional sportsperson" to include any player who has played cricket at above Under 17 level at state, provincial, territory or national level (paid or unpaid) in any country.
Nailing down legal definitions may not naturally encourage a torrent of readers but in this particular instance, it is vital to try to separate fact from fiction.
According to the ECB, a "Professional sportsperson" is defined (under the Immigration Rules) as "someone, whether paid or unpaid, who (i) is providing services as a sportsperson, playing or coaching in any capacity, at a professional or semi-professional level of sport; or (ii) being a person who currently derives, who has in the past derived or seeks in the future to derive, a living from playing or coaching, is providing services as a sportsperson or coach at any level of sport, unless they are doing so as an "Amateur"."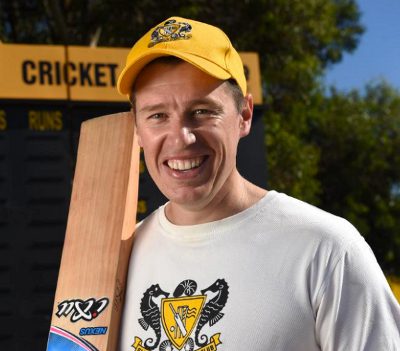 An "Amateur" is defined as "a person who engages in a sport or creative activity solely for personal enjoyment and who is not seeking to derive a living from the activity. This also includes a person playing or coaching in a charity game."
Unfortunately, both statements are fraught with wriggle room for interpretation whether that's querying what a semi-professional is to the question of if someone has been paid to play or coach in the past, are they really forever a professional?
I've talked to clubs and leagues across Yorkshire this summer and they are unhappy at the lack of clarity and very wary of the draconian punishments they risk for being seen to endorse or facilitate someone in the UK on the wrong visa.
Part of the confusion has been that these regulations were ratified in February after many clubs had signed their overseas players for 2017, on good faith, sorted flights and accommodation and were left high and dry or nervously trying to pick apart the detail.
The ECB has said it "continues to have constructive dialogue with the Home Office and will report any developments when appropriate prior to the majority of decisions being made by clubs on players for 2018 season."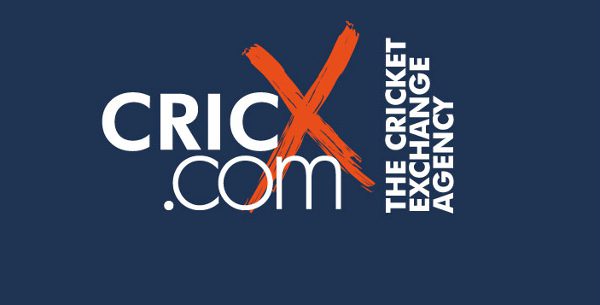 To get an insight on how this is affecting the grassroots game, I've turned to cricket agent Steven Hirst, Managing Director of CricX – The Cricket Exchange Agency accredited across the world with recruitment, placement and management of professional and amateur cricketers.
CricX has linked up over 3,000 players with clubs in the past decade and continues to enjoy a stellar reputation here in the UK where they are registered with the ECB as a compliant cricket agent; giving clubs peace of mind to work with Steven knowing he meets the strict criteria from the national governing body.
Here in Yorkshire, CricX clients have made siesmic impressions across the leagues over the years. To pluck a few 2017 highlights, David White (below) has been blasting centuries for Tickhill in both the Barnsley and District Cricket League and Yorkshire South Premier League respectively (1,201 runs at 57.19), whilst Saeed Bin Nasir (above) has struck 16 hundreds in his 4,141 runs at 71.4 over the past three seasons for Marske in the North Yorkshire & South Durham Cricket League.
Young Kiwi all-rounder Christian MacDonald has also excelled in the NYSD scoring 725 runs at 45.31 alongside his 61 wickets at 11.25 for Maltby.
Meanwhile, the Airedale and Wharfedale Senior League has seen South African spinner Kiel van Vollenhoven dominate the wicket charts with 61 scalps at 14.89 (alongside 669 runs at 37.17), whilst Sangeeth Cooray has played a key role for Morley in the Bradford Premier League, who have subsequently re-signed the Sri Lankan star for the 2018 season.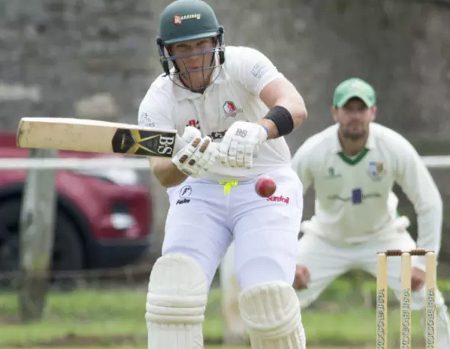 CricX has been working closely with the ECB from the outset to understand the practical and legal implications to then liaise with clients and host clubs under their care. It's what Steven attributes as the core reason for why business is booming, despite the swirling uncertainty:
"It hasn't affected our numbers. In fact, this year has been our best in terms of placements. We tend to be hovering around 250 placements annually and this year it was over 300."
Of all those cricketers, only one player on the CricX books has been caught up in this legislative web hitting cricket and Steven maintains that particular player is (and was) not a professional cricketer.
As it happens, it was recruitment for a club in the same Two Counties Cricket Championship where Frinton-on-Sea Cricket Club made headlines around the world that has tripped up the club concerned, illustrating the challenge of needing exact rules but also the fact that each individual cricketer's history may require unpicking.
After scoring an eye-catching hundred this summer, the Home Office were alerted and this Australian cricketer was banned from playing; a decision subsequently reversed.
It really says something about our society and the rules that govern who can come to this country to play cricket when clubs or individuals are trying to stir trouble by dobbing in cricketers who are here to play and experience a new culture.
It's my own view that these are blokes contributing to the world around them and it feels draconian to swoop up cricketers mid-season and send them packing back to another country because they once represented a youth representative eleven.
For Hirst, who's in the business of encouraging the flow of cricketers around the world, a fundamental question is yet to be answered: who has the final say with registering players legitimately?
It has been the case in this 2017 season that cricketers have passed all the necessary checks, registered accordingly with leagues and then goalposts moved. That's not a criticism of the league, they are volunteers not immigration experts, but there needs to be a crystal-clear process to ensure that all regulations are being enforced properly, so all parties can buy in with confidence.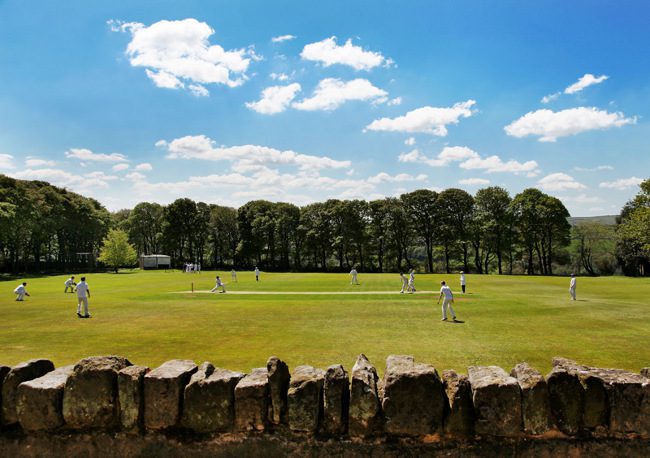 Uniformity is the key and we're currently some way off that with leagues left to interpret an overseas player's status and potentially change their minds. Not that Steven and CricX mind a robust approach:
"Some leagues are taking an absolute strict stance with the regulations which I'm on board with. I've got a reputation to maintain. If a player is deemed a professional while they're over here, I'm going to have the backlash of both the player and the club."
League administrators across Yorkshire I know were shocked/depressed at the notion of legal action believing it will have a fallout of those willing to give their time in recreational cricket. 
For Steven, the media spotlight of a high-profile legal challenge (since receded) could yet precipitate a positive change.
The ripple effects of decisions made in government means that young cricketers get their hopes up that they can come here and play cricket but then get sent back at considerable cost to everyone involved.
It is aimed at ensuring home-grown cricketers aren't held at a disadvantage by losing out to overseas replacements but this is an exchange that has benefited many both here and abroad for decades: 
"What I really feel for are the players here. I think of the number of players we've placed who were good amateurs who, under these regulations would be deemed professionals, who have gone on to play first-class and international cricket."
Therein lies another strand to this: by choking the flow of cricketers across the world then you are restricting talented batsmen & bowlers, who might have ended up in the game as a career: by labelling them professional, ironically, they could be denied the ability to progress to become professionals.
Travelling to foreign countries to play cricket is unquestionably beneficial whether your batting average is in the low decimal places or you have hundreds of international wickets to your name.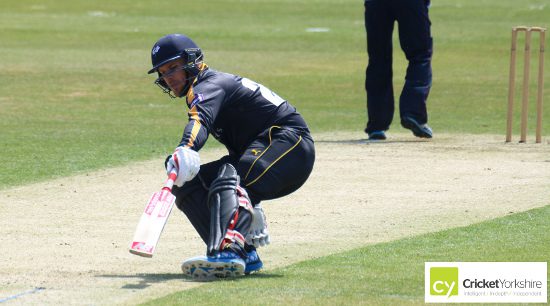 Australia's T20 captain Aaron Finch credits his spell at Clifton Alliance Cricket Club in York where he learnt about life, Yorkshire beer and English wickets.
Former Indian batsman VVS Laxman has tweeted me in the past to praise the impact of his stint in the Bradford League and what it taught him – reserving particular praise for Phil Carrick at Pudsey Congs.
Equally, if you did a snap poll of all county cricketers right now, you'd find so many would reference time at a cricket club in another country as integral to their development.
Lurking as a peripheral alarm is how other countries may choose to respond with their own immigration policy in future and whether UK cricketers may find their paths blocked to going overseas during winter to improve.
Do clubs and leagues want less overseas players in England and Wales? Of course not. Scan the averages of any county and they are full of incredible performances from those not born here and our game is all the richer for it.
It is Steven's view that if the rules were relaxed to permit those under 23 licence to visit and experience club cricket here then it will do no harm at all, quite the contrary, given the vast majority come over to contribute, learn and develop.
For now, it is a waiting game with the Home Office to see what happens next though as the 2017 cricket season comes towards its conclusion, players, clubs and leagues are looking ahead and the hope is that common sense prevails and everyone can move forwards with confidence.

CONTACT CRICX

If you're a cricket club in need of an overseas player or a cricketer looking to come to the UK or play overseas, you can get in touch with Steven Hirst via email – [email protected] – or call 07809 432237.
You can explore the CricX website – http://www.cricx.com – for details of the current client list including player profiles, experience and stats or register with CricX to find your own ideal club.
To keep informed, you can also connect with CricX via Twitter as @cricketagency or CricX on Facebook with player performances and opportunities in other countries.
**This is a sponsored article for CricX – if the mood takes you, click to read Cricket Yorkshire's policy on sponsored content**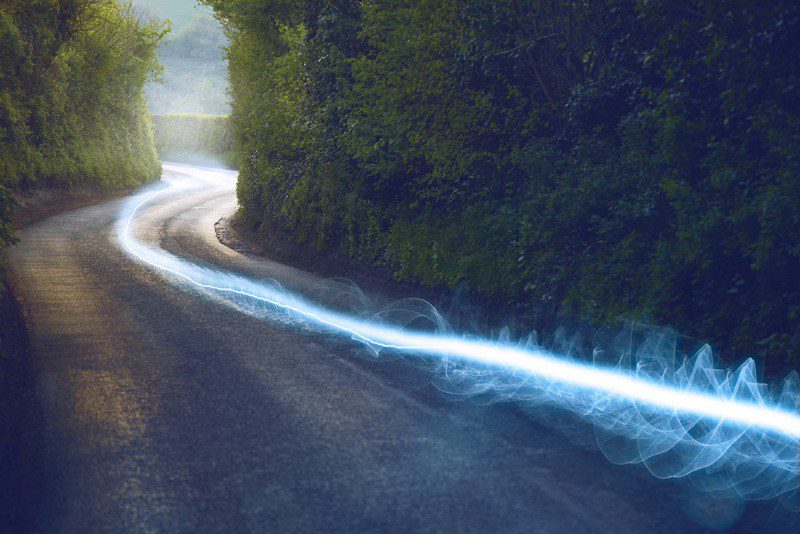 LIKE THIS ARTICLE? PLEASE SHARE IT!
Regular readers of Cricket Yorkshire will recognise this clarion call but if you enjoyed this read then with a quick click, you can help spread word about this topic of overseas players by sharing the article. Just use the Twitter and Facebook buttons below!
The goal of this website is to bring you fresh cricket journalism and showcase the breadth of Yorkshire cricket and wider issues in the game. I'm always interested in your point of view via @cricketyorks or Cricket Yorkshire on Facebook. Thanks for reading….
Latest posts by John Fuller
(see all)