Club cricket is back and you could hear the collective sigh of relief all over Yorkshire.
Mrs Cricket Yorkshire and I went to Bingley Congs to catch some overs.
The excitement at catching the first glimpse of cricketers in whites at a distance through a copse of trees was an emotional tug.
The Congs Seconds were at home to Hepworth Idle in the Craven Cricket League.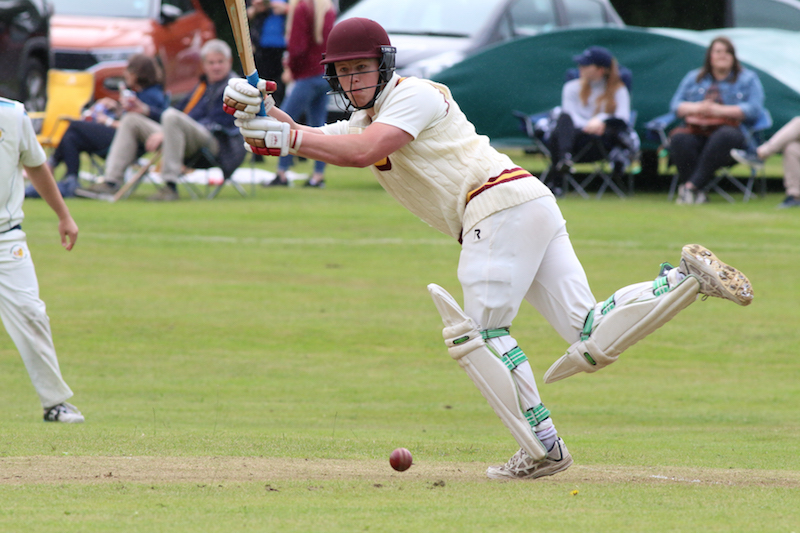 It was a weird afternoon; a breeze with light rain then warm and sultry in the next moment.
There were muted yelps for wickets, hygiene breaks to clean the ball and everyone scampered off at the tea interval to fetch their fruit salad or Greggs sausage rolls.
The bugs were out in force at Congs; the one downside to what is otherwise a perfect spot to watch a match, off leafy Beckfoot Lane.
With no option to buy a cricket tea (I just don't get that guideline by the way), peppermint crunch and flask of tea were the next best thing.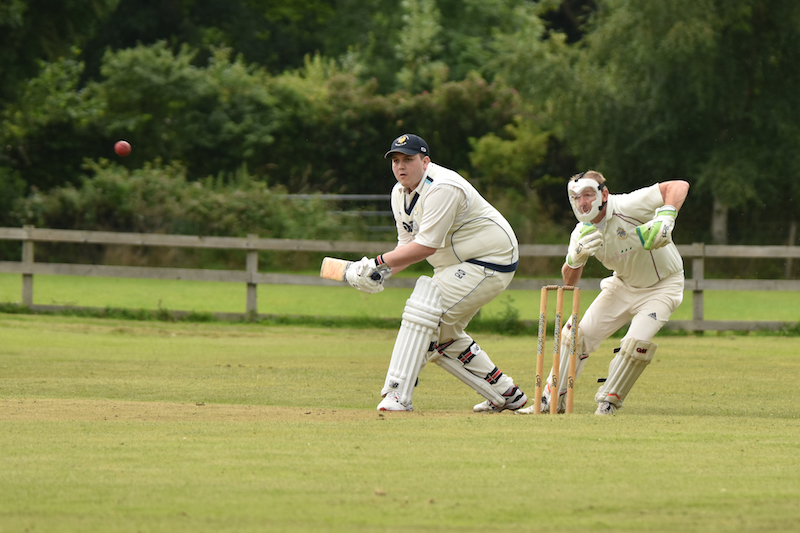 I met Jack Peters who was also there with a long lens. He took this photo above of the Hepworth Idle batsman watching the delivery like a hawk.
Congs keeper Chris Hemsley evokes the spirit of former Yorkshire stumper Simon Guy with that face mask.
Meanwhile, Paul Linton (@p_linton99) was photographing Beverley Town's cricketers at the weekend for Beverley Life.
I like the stretch for the line by the batsman but also the fielder's splayed fingers, as if signalling in code.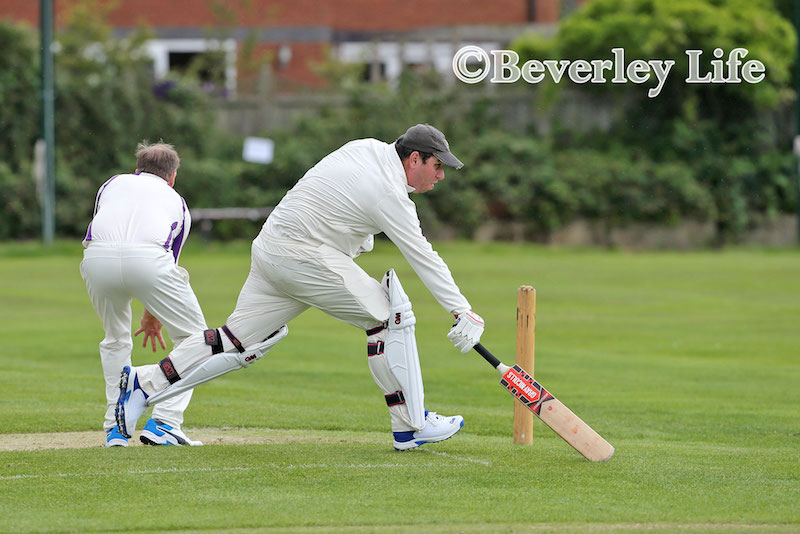 John Heald's photography of Aire-Wharfe cricket has been featured on this website many times. Having failed to catch any cricket the week before, John made up for it with a sweep of local club matches.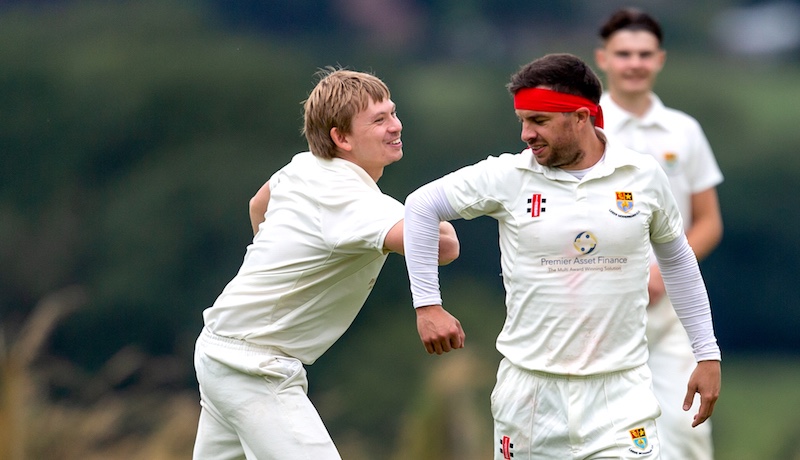 This one is of the 'elbow-bump' – the new Covid-19-safe celebration when a wicket falls. It's not quite as dramatic as a bear hug or a group pile-on but as ever, Healdy has there to capture the moment at Calverley.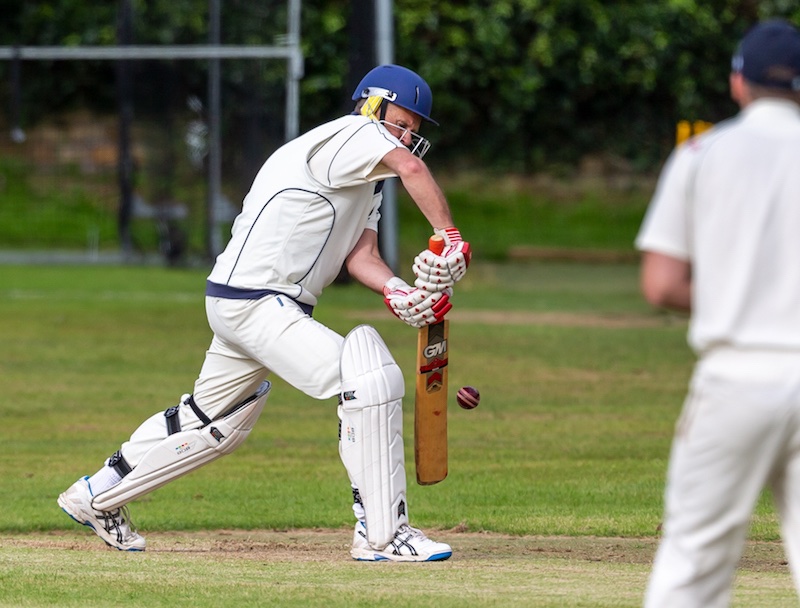 In the same match, there's a stoic forward defensive with the GM cricket bat about to make satisfying contact with the ball.
The look of concentration with the furrowed brow and eyes over the ball is a sight I didn't think we'd see all summer.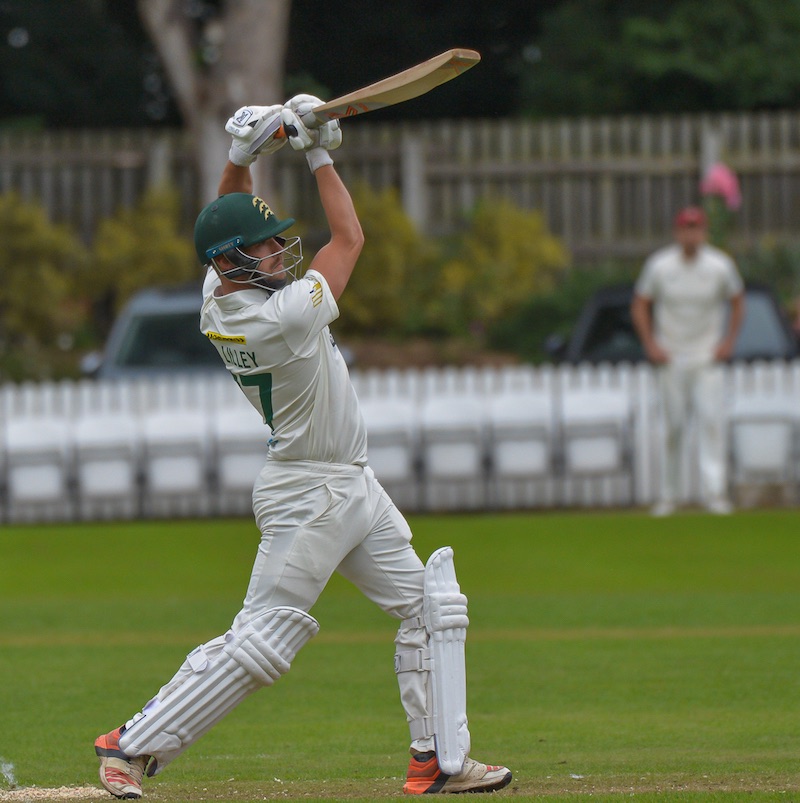 Last but not least was this by Bradford League photographer Ray Spencer who captured Alex Lilley of New Farnley tucking into this delivery like a starved man at an all-you-can-eat buffet.
Thanks to all the photographers featured here and I look forward to sharing more images (possibly of bowlers!) from across the region in the weeks ahead.
Latest posts by John Fuller
(see all)