Clare Sanderson shares her path in cricket from launching Alwoodley-Leos Ladies to coaching girls' teams and development work overseas with Cricket Without Boundaries.
#hergametoo and #wegotgame are both hashtags relating to women in sport. Here's a little something about what they mean for me – and my journey from cricket superfan to coach (and player).
Somewhere, just north of the Ring Road in Leeds, lies not one but two cricket clubs, whose grounds literally border onto each other.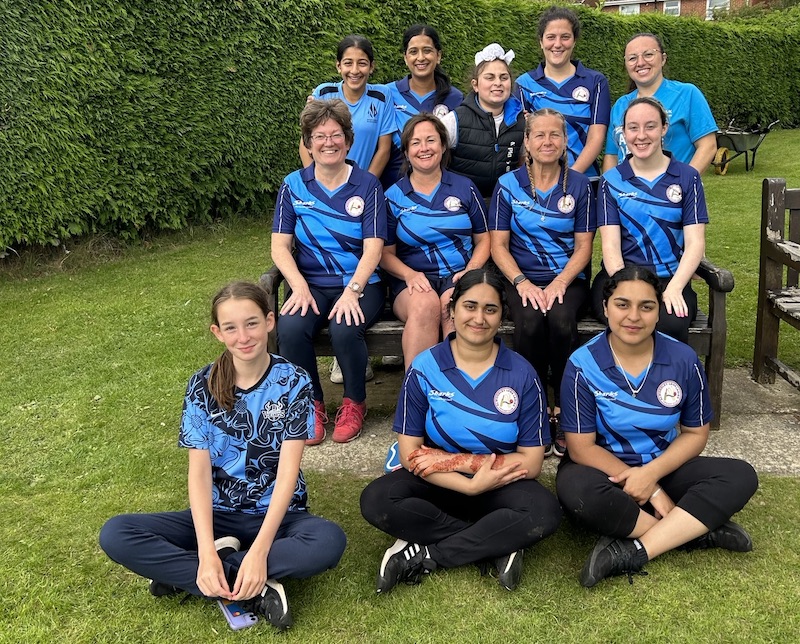 Alwoodley-Leos Ladies launches

One of these is Old Leodiensians CC and in 2019, following an impromptu meeting at the first female-only YCB ECB level 2 coaching course, we came together with our neighbours at Alwoodley Cricket Club to create Alwoodley-Leos Ladies softball cricket team (aka 'ALL Cricket').
---

Claire Ward was instrumental in setting up ALL Cricket with me after we met on the coaching course. We have built things side by side ever since.
---
Establishing this team has given me the opportunity to play and coach the game I have always loved.
Since then, we have gone from strength to strength – with a core group of players and new ones joining us each season. The emphasis is on fitness, friendship and fun.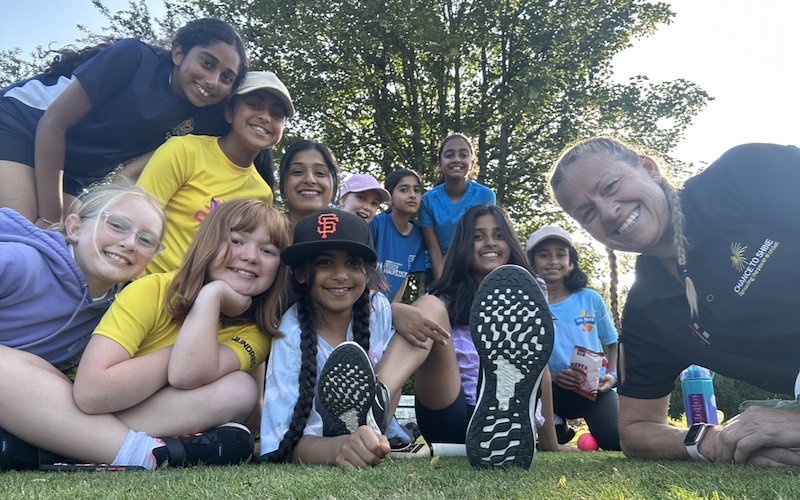 Opportunities in recreational cricket
But getting to this stage wasn't easy. I've reflected on how the women's and girls' game has developed in the last few years to give real opportunities to those who want to play; some recreationally and some to an elite level.
It's about opportunity, support, structure and commitment.
Cricket has always been my thing… I've been a Yorkshire supporter all my life, but when I was a kid, women's involvement was more related to cricket teas than to batting and bowling.
When I saw the opportunity to go to Africa with the charity, Cricket Without Boundaries, I seized it with both hands.
That was in Spring 2017 when I spent two weeks in Uganda, coaching hundreds of children in a sport I'd never played… but always loved.
CWB takes cricket to another level – cricket providing the perfect arena to share a host of social development opportunities and the platform to share vital health messages around HIV as well as championing equality.
On the back of this experience and with a second trip looming, I started looking for opportunities closer to home to get involved.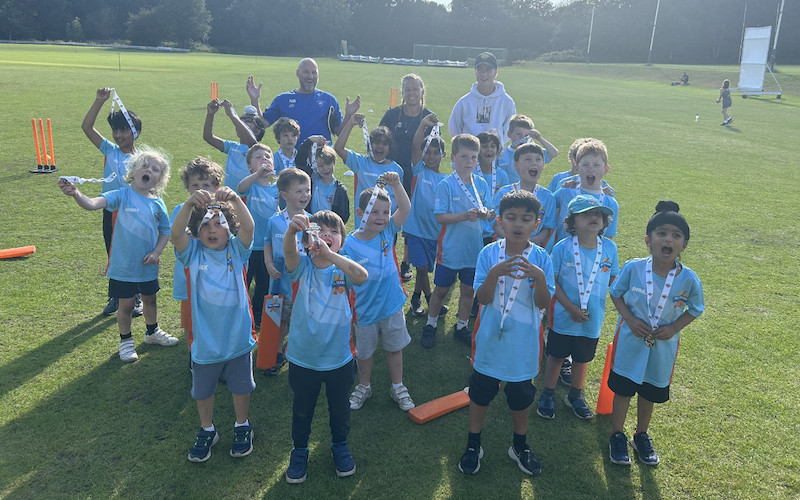 All Stars and soft ball festivals
I'd heard of ECB's All Stars Cricket programme and as my grandson hit the right age, I signed him up. Using the club locator, I was able to search for local clubs offering All Stars – and this led me to Old Leos Cricket Club.
I recall taking him along and casually offering to help out… and they've never managed to shake me off!
Women's softball festivals provided the perfect opportunity for women to start getting involved in cricket. Using an incrediball – and with no kit or protective equipment needed – these were great for women to turn up and give it a go.
My first festival was at Old Leo's – I turned up on my own, like: "Anyone need an extra player?"
I got a game – it was fun – but was just a one-off opportunity to play.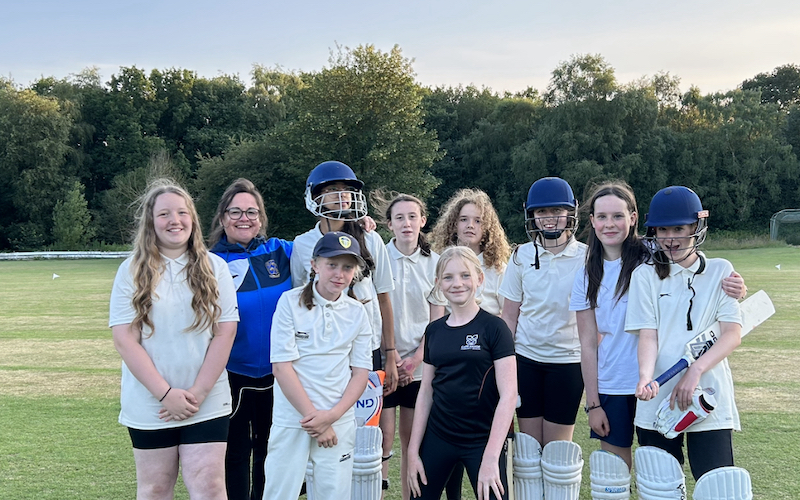 Girls leagues on the rise
Under the watchful eye of the West Yorkshire Women and Girls development group, of which I am a member, the festival format has evolved into a league, which has grown year-on-year over the last three seasons.
When the ECB first launched Dynamos (for 8-11 year-olds new to the sport), we ran it at Old Leos with over 40 girls registered. We now have girls' teams in three age groups. This season we have teams at age U15 (Leeds hardball league) and U13 (Leeds softball league) playing pairs format using an incrediball.
U11 girls are looking forward to a festival day using a windball. We also have girls who have played in the mixed teams at Old Leos – and have delivered club games, where players across age groups make up mixed teams who play against each other.
We have found this beneficial for player development, building confidence and building links with coaches, players and parents/ carers across the whole club.
#wagatthecrag night @ALLcricketLeeds @OldLeosCC 💙 pic.twitter.com/XGTJ5aB9Dt

— Clare Sanderson (@ClareMatic) July 13, 2023
This structure ensures that there is a club pathway for girls – from All Stars as an introduction to cricket and to the club, families, and ethos – and then into our Thursday training which is female-only – aka #wagatthecrag.
Being part of a club with a commitment to growing the women and girls' section has been crucial to our success.
Scheduling is one of the biggest challenges – but with the backing of the club, it has been possible to have our female-only evenings, host our home games and build a thriving women and girls' section.

I have undertaken many opportunities to participate, lead and coach in cricket outside of the club structure. I ran a successful girls-only Chance to Shine program in Harehills – winning Project of the Year in 2019.
I have done on-field All Stars and Dynamos activations at The Hundred, Test matches and county games and taken groups of girls to matches at Headingley – expanding their love of cricket into the spectator arena.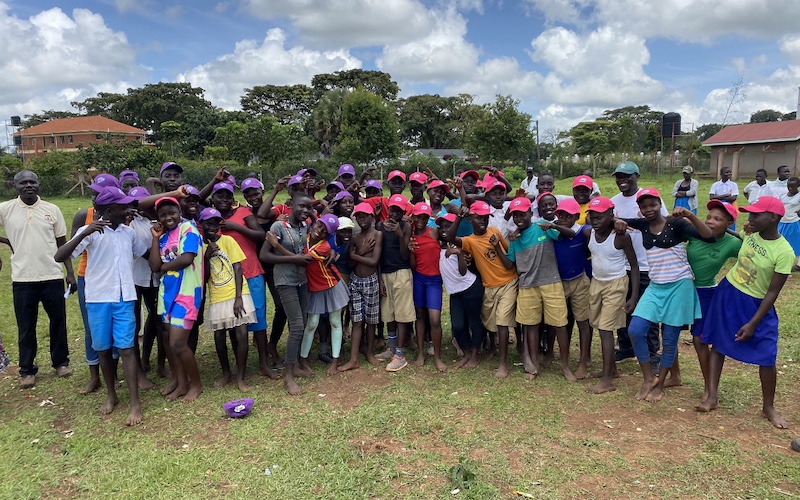 Cricket for social change
I've spoken at a range of events about my journey, the work I have done with CWB and about cricket as a vehicle for social change; was a fan rep on the Cricket Badger Podcasts during three seasons of the IPL; and was interviewed as part of a Yorkshire Cricket Board podcast about women in cricket.
In September 2022, I volunteered on a third trip to Uganda with CWB – this time returning with experience and coaching qualifications.
But you don't need any of that to do CWB – just a commitment to teamwork, hard work and the desire to do something worthy and life-changing – not only for every individual you may meet on a trip – but for yourself too.
Doing Cricket Without Boundaries has literally changed my life – and it feels like cricket is now #hergametoo.
Thanks to Clare for sharing her journey, plus the way women and girls' cricket has evolved and will no doubt continue to kick on in West Yorkshire.
Latest posts by John Fuller
(see all)