Visiting Beckwithshaw Cricket Club has been on my radar for years. Those of us who hop around cricket club grounds tend to rub shoulders and recommendations get passed on.

On a scorching Saturday, it was time to put that right with their Second Eleven at home to Bolton Villas in Inter-Division 5-6 of the Aire-Wharfe Cricket League.

But first came essential refuelling at the Wetherby Whaler, or Harry Ramsden's, as some of you might know it from way back when.

There is much to recommend a trip to Guiseley's restaurant on Otley Road and I've been coming here for years. You might like the chandeliers. The traditional blended with a hint of the opulent, as fish and chips go.
Or the fact that you can buy an extra round of bread and butter for 38p. Either way, it made for a very decent pre-cricket bite. Although there was more to come.

A walk to savour the herbaceous perennials of RHS Harlow Carr required a dive into the world of fancy cake.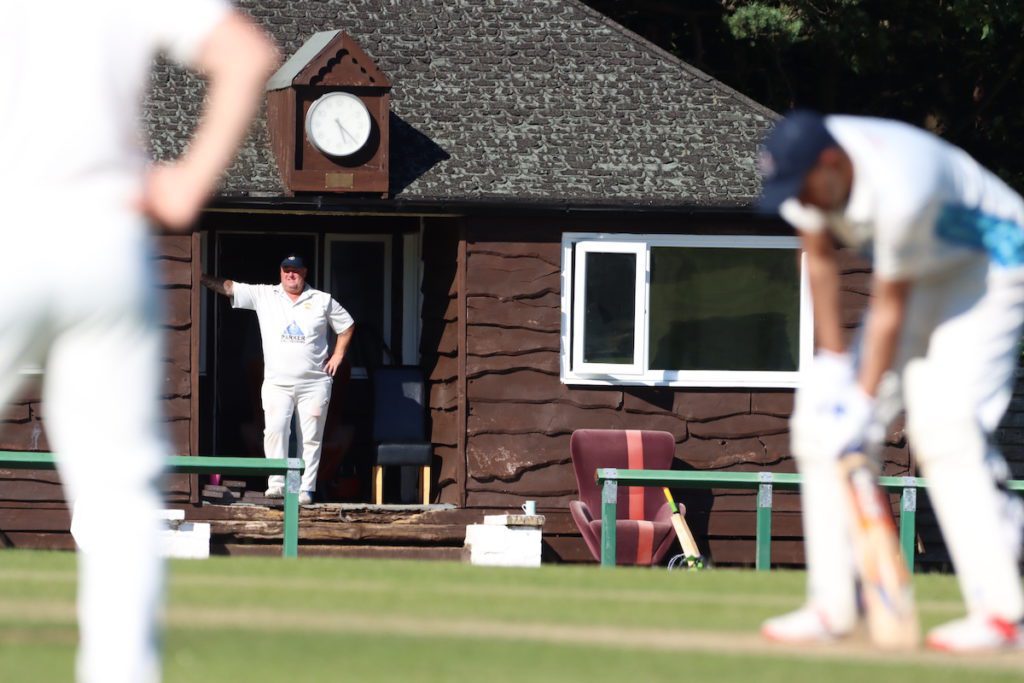 It's a short drive to Beckwithshaw Cricket Club with welcome and ample parking, just off the A6161. First impressions were of a very short boundary on one side, virtue of rotation of the square presumably.

I discovered on my first lap that the boundary on the other side of the square is vast. Beckwithshaw has all of the trimmings you'd expect from a successful, modern cricket club with nets, covers and the like.

If you can forget the buzz from the main road, which fades into the background, then it is a very appealing slice of village cricket. There is a single storey clubhouse with bar, the remnants of tea left out and an assortment of cricket bats dotted about the place.
---

We chat to David, the club President, who tells us that Beckwithshaw are hoping to upgrade their wooden pavilion on the far side of the ground. The floor needs replacing as they all do after decades or hundreds of years' use.
---
These are slowly being phased out across Yorkshire with larger, modern blueprints that cater for wheelchair access, separate showers and other amenities. Some like at Settle Cricket Club serve no functional purpose but are a feature to be treasured nonetheless.

When I arrive, Bolton Villas are making a decent fist of chasing Beckwithshaw's 181-8. Fida Hussain (64) is watchful on the front foot and quick to pounce on anything short.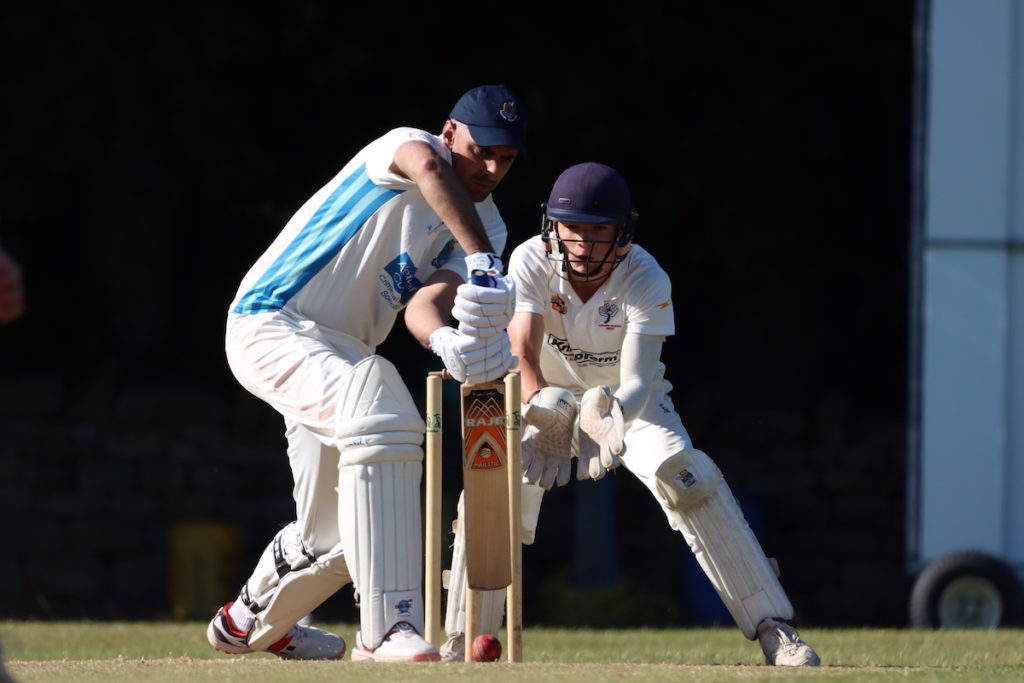 Round at the wooden pavilion, I get talking to the Bolton Villas lads waiting to bat. It seems a number of them have come in on loan from Undercliffe or Saltaire. I do like the loan system in leagues.

No point in getting too precious about club loyalty if you can't offer someone a game. It keeps players in form and in cricket.
Match Photos
Out in the middle, the visitors are coasting, boundaries hungrily accumulated. Beckwithshaw need a wicket. As it happens, they soon get a cluster.

Losing three wickets with the score of 127, including Fida Hussain's dismissal by Matthew Bates, swings it back towards the home side. A feathered edge, a catch in outfield, game on.

In the end, Bolton Villas sneak home by two wickets, thanks to an unbeaten 42 but not before Beckwithshaw cause a few heart flutters first.

Andrew Tiffany (4-31) and Matthew Bates (3-31) are the fifth and sixth bowlers used respectively but they almost prove the difference.
Scorecard: https://boltonvillas.play-cricket.com/website/results/5007199
Enjoyed this report and photos?
Latest posts by John Fuller
(see all)