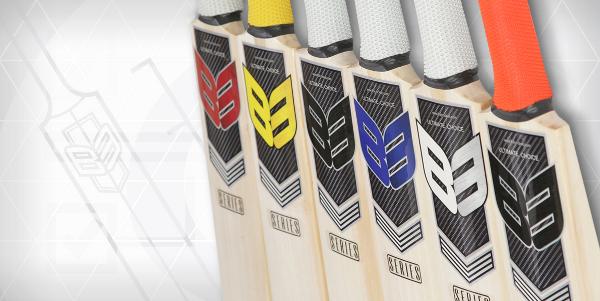 After a frenetic pre-Christmas rush to fulfil cricket bat orders while moving their headquarters to an old textile factory in nearby Hucknall, B3 Cricket are relishing all that 2017 has in store.
The Nottinghamshire bat company have ambitious plans to set up their own Cricket Academy to coach the current and next generation of cricketers while offering a net to roadtest their cricket bats at the same time.
This is not something cricket brands do (think size of plot needed, lease, rates) unless they're a coaching facility but a cricket bat company?
The reason for this bold new enterprise lies in the background of the Directors at B3 Cricket who are cricket-mad, passionate about the grassroots game and see this bolt-on to the business as primarily philanthropic rather than commercial.
If you've not heard about B3 Cricket before then this video introduction is well worth your time when The Cricketer Magazine went up to visit:
In discussion with Michael Blatherwick (who forms part of B3's ownership triumvirate) – the plan is to get the indoor net ready by March and the enthusiasm is unmistakable as he likens their new HQ to a quirky New York warehouse apartment in lending itself to what they want achieve.
The B3 Cricket factory can now take advantage of increased space to drive future capacity as demand inevitably increases with more cricketers choosing B3 Cricket as the years tick by alongside the office and showroom and new cricket academy.
B3's story is about their batmaking and technology prowess for sure but it's also about their people who know recreational cricket through playing, umpiring and coaching.
You only have to go onto their YouTube channel to see a relaxed presenting style built around explaining the manufacturing and technology helpfully.
We've set Cheshire 296 off 45 at Alderley Edge @nottscricboard #gottofieldnow ? pic.twitter.com/A7FMuRMYHt

— Michael Blatherwick (@blathers66) May 18, 2016
Michael played Premier League cricket until he was 45, now bats for Nottinghamshire Over 50s and is Director of Cricket at his local club, Papplewick & Linby CC.
Developing young cricketers is clearly a driving factor and the likes of Samit Patel and Mark Footitt have played junior and senior club cricket under his captaincy before going on to county cricket.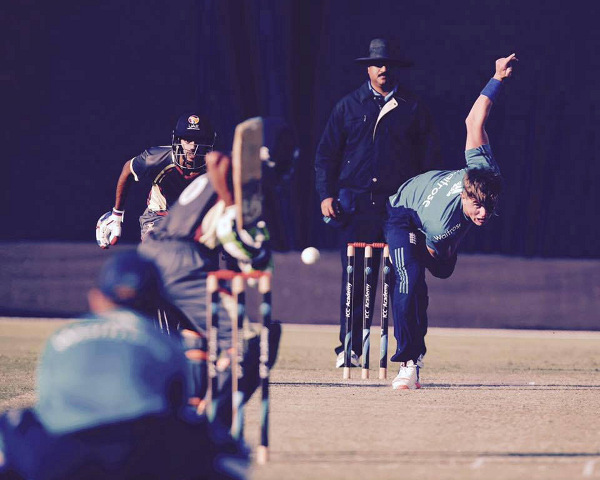 There's also a family connection with the England U19s squad who are in India – with Michael's nephew Jack (who is on the books at Nottinghamshire) selected to tour after six wickets for England Young Lions against a UAE XI.
Meanwhile, B3's appreciation for the grassroots game comes to the fore when we touch upon the timeline for the new B3 Cricket Academy which, according to Blatherwick, is going to have the very best surface, netting and lighting.
After all, we've all played cricket indoors when a flickering bulb and frayed matting just short of a length proves more troublesome than the bowling itself.
He also makes the point – that I've heard elsewhere – that too many cricket academies write players off in the early teens if they're not six foot tall and built like a freight train (I'm paraphrasing a little but you get the gist).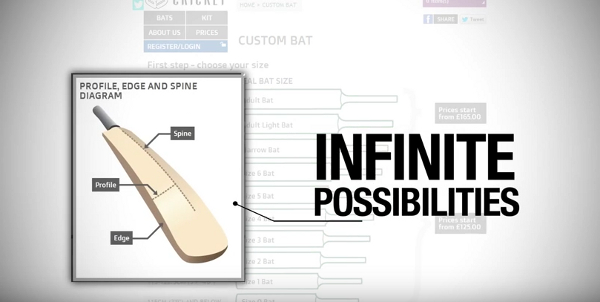 While we've covered B3 Cricket's use of computer-aided design before in an article that enables a cricketer to design any cricket bat shape, profile and weight they want within reason, a move to alter the laws of cricket at the MCC prompted their own in-house experiment.
Though it is yet to be ratified, it looks likely the size and depth of cricket bats will be reduced as a response to the ease with which boundaries are cleared in international cricket and a perceived imbalance between bat and ball.
Our first #Beluga out the door pic.twitter.com/pX9nNk7TlI

— B3 Cricket (@B3cricket) November 23, 2016
That led B3 Cricket to design a new bat – the B3 Beluga – at the end of last year that will conform to the new MCC dimensions.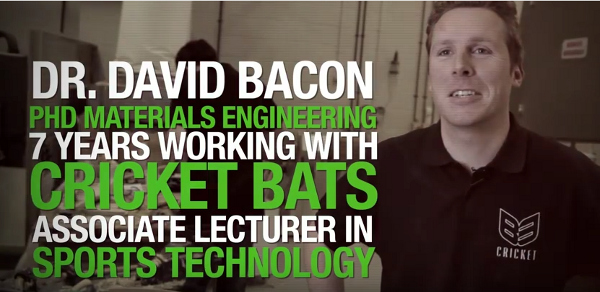 Production Director David 'Streaky' Bacon is the man who brings precision and technological nous to what B3 Cricket offer.
As resident cricket bat designer with a PhD in materials engineering, he played a key part in the evolution of the Beluga bat.
As for these new bat regulations, at some future point, umpires are likely to carry around a measuring device to check bat sizes for professional and amateur cricketers – because they don't have enough to do already!
In case you were wondering, the name was inspired by the Beluga whale and the Airbus Beluga plane – well, it's a whale of a bat and the ball will takeoff for sure.

The good news is that, unlike Beluga caviar, this B3 Cricket invention won't make your eyes water at the price!
The Beluga isn't a PR stunt; it's a market-leading answer to a problem that the cricket bat industry will have to address in due course.
Speaking of publicity, the best available remains the gold dust that is word of mouth with bats either speaking for themselves out in the middle or B3 Cricket cropping up in the pavilion, on social media or on forums.
However, high-profile airtime is not to be sniffed out and so it was that last summer, B3 Cricket signed Pakistan left-handed batsman Shan Masood who opened the innings for his country against England in the Test series.
Although Masood averaged 17 in the drawn series, B3 Cricket was front and centre on Sky Sports and beamed around the world; this international exposure complementing the growing selection of county cricketers using B3 kit.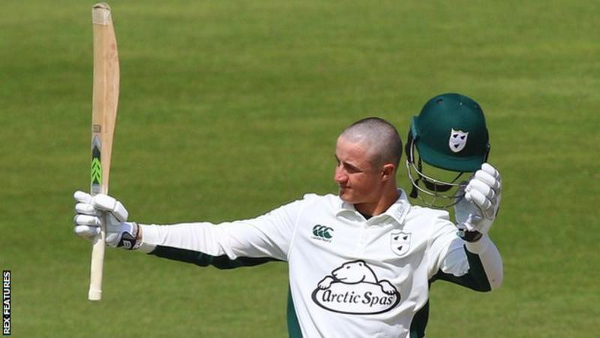 Steven Mullaney (Nottinghamshire) blasted 1,000 runs in Division One of the County Championship last year and Tom-Kohler-Cadmore (Worcestershire) wielded a B3 Cricket bat to scintillating effect with the fastest hundred of the county season en route to 127 from 54 balls against Durham Jets.
So…plenty of positive news at B3 Cricket and It's easy to drop in to say hello and pick up some cricket bats to try or talk willow; given B3's address at Hucknall is conveniently sandwiched between the M1 and the A60. There are also great rail links to Hucknall and the factory is just a stone's throw from the station.

If this article has persuaded you to consider upgrading your cricket kit then take a look at their:
Series Bats (three shapes to pick from then customise the weight, handle, stickers and grip)
Custom bats (choose the profile, edge and spine to custom-build your perfect B3 cricket bat).
Bespoke bats (visit the factory and sit down with a master batmaker to design everything from scratch)
GET IN TOUCH WITH B3 CRICKET:
Just call 0115 977 0198, email [email protected] or they are @B3cricket on Twitter and B3 on Facebook if you prefer the social media route.

*This is an article as part of the partnership with B3 Cricket – if the mood takes you, click to read Cricket Yorkshire's policy on sponsored content.**
Latest posts by John Fuller
(see all)