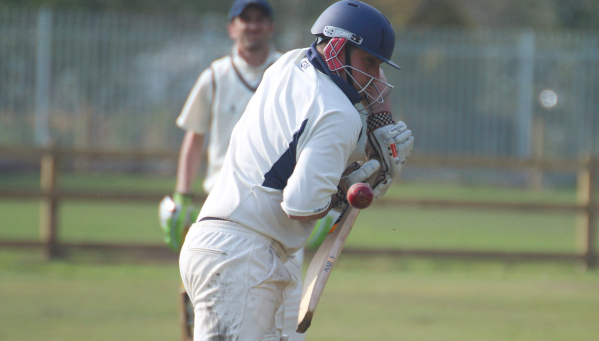 Last Saturday was a rarity, waking up without any place I had to be.
Due to a cricket injury after bellyflopping for a catch like a domino being unceremoniously toppled, a full day was there for the taking.
Inevitably, it involved cricket and after a visit to Bradford & Bingley to watch their game against Cleckheaton, it was time to swap the Bradford Cricket League for the Craven League.
Bingley Congs 1st XI were in action at Beckfoot Lane against Oakworth and it was a second chance after Bradford & Bingley, to see a club back up on its feet again after the horrendous winter flooding.
For Congs, the square leg boundary is right next to the river and when it bubbled up and ferociously broke loose, we had ourselves an impromptu swimming pool to go with the one in the town centre that is perpetually under threat of being closed.
The most direct route from Bradford & Bingley to Bingley Congs is to take the curve of the main road past the school and dip into Beckfoot Lane which is one of the most picturesque walks you will find in any weather.
But today, I cut through the Saturday shopping bustle of Bingley and make my way to the game via Myrtle Park; a wonderful outdoor space that plays host to the town's version of Glastonbury – Bingley Live – each summer.
This route takes visitors along a newly-installed metallic security fence protecting the allotments that didn't escape the punishment when the flooding raged. There are discarded, mangled remnants of the old fence as a testament, lest anyone forgets.
Whopping slabs of stone have been tossed about by the force of the water with huge pieces snapped off as if gigantic slabs of fudge.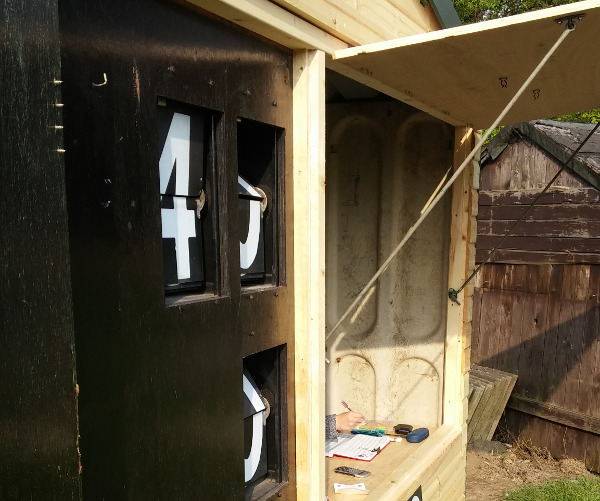 Bingley Congs are in the embers of their innings with their tail-end looking to nudge them to 200 which they manage to do, ending on 201 all out off 44.1 overs.
There is a decent number of spectators here; similar to the Bradford League I've just been at which goes to illustrate that support for grassroots cricket transcends Premier Leagues or the standard we all play at.
I manage the last few overs hunkered down at the riverside end of the ground where a freshly-constructed fence has been made and awaits local advertising boards.
*Ahem, I'm sure Bingley companies would benefit from promoting their goods and services in front of an ameniable sporting audience so get in touch with Bingley Congs.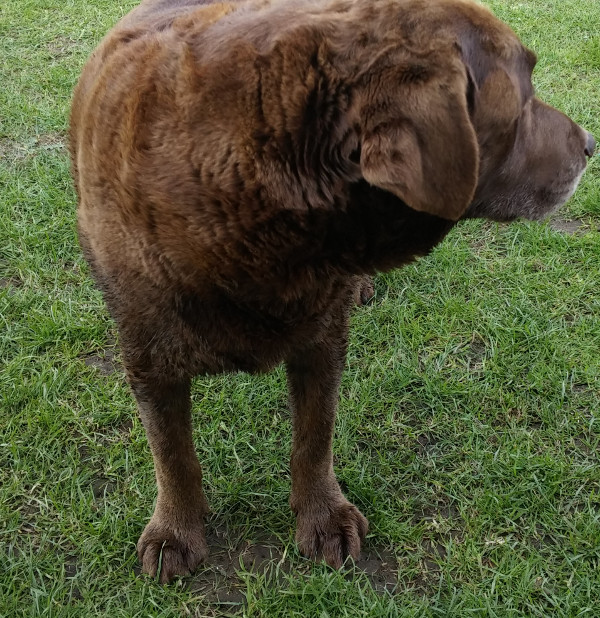 While photographing the final rites to this innings, I am concentrating on the camera so intently I barely notice a chocolate-coloured dog approach until he sits on me. George, as I believe he's called, gave his appreciation for this welcome seating with a gentle snuffle before lumbering off.
This Division One encounter in the Craven & District Cricket League enjoys a pause as the players take tea. George takes up post next to a red plastic chair and awaits treats from passers-by. Smart lad.
The Congs bowling will be worth watching now it has lost its famed spearhead, Harry, who was uncomfortably too fast for the Craven League and moved in the winter to Saltaire CC, where he now opens the bowling for the 1st XI.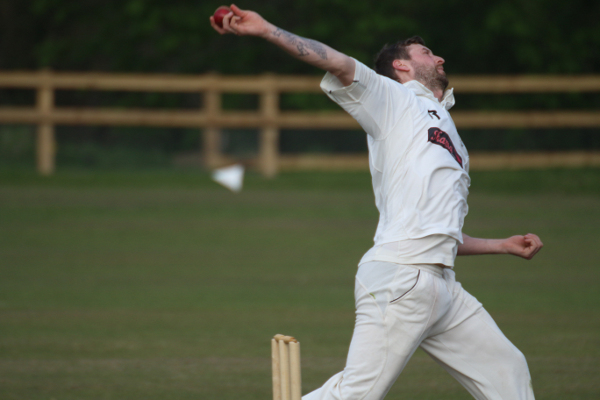 Matty Roberts, a lithe, tattooed opening bowler from the Steve Patterson mould, gets the first wicket with Oakworth well set on 40. The visitors have looked relatively at ease but are about to have a wobble.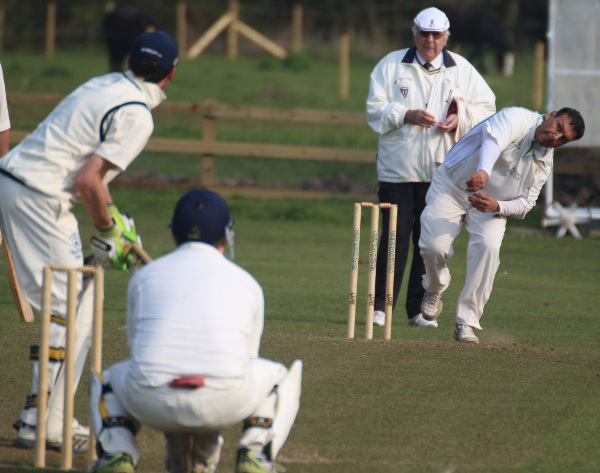 The introduction of Mohammed Adil, a skiddy seamer, proves crucial with a brace of quick wickets on his way to 4-40 from 15 overs.
I'm curious to see how New Zealander Sam Porter has settled in. Bingley Congs have begun recruiting overseas players and if Tom Mackenzie's impact is anything to go by in 2015 – where the Aussie allrounder helped the club lift the Wynn Cup – then it is paying off.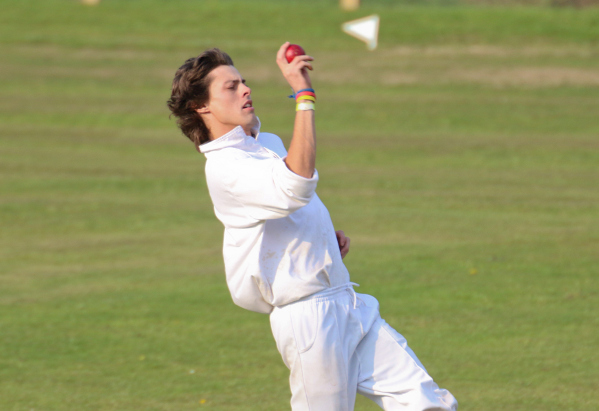 Porter, who opened the Congs innings and top-scored with 61, bowls a tidy but wicketless spell, going for three runs an over but almost getting the batsmen to nibble at a few and give the slips catching practice.
As the sunshine lowers and long evening shadows stretch themselves over the outfield like mysterious, tall figures, it's time to pack up and head off.
It's been a gregarious afternoon in Bingley, particularly at Congs; a friendly club who are bucking the trend of some by having more players than they could field last season.
Hence the creation of the third eleven (where I will fitfully lower my batting average still further) whose home ground is at Bronte Playing Fields outside Oakworth. The 3's currently have a squad of 27 which should just about see them through the season!
As for the firsts, they end up defeating Oakworth by 26 runs and sit in joint-second with Haworth Road Methodists in the race for the title.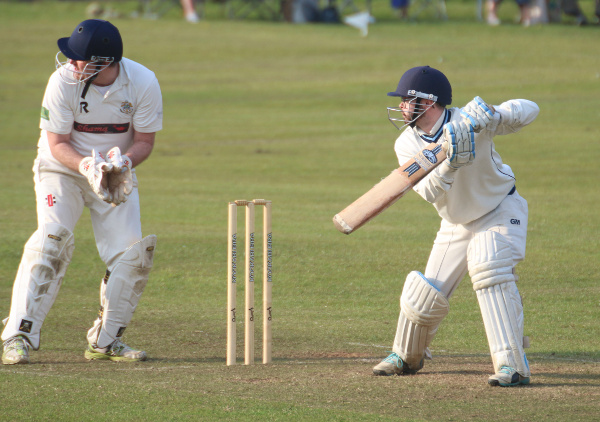 For their part, Oakworth did not go quietly into the night but scrapped, threw the bat and gave it a go.
There will be plenty more drama as the season plays out in the divisions of the Craven League but a core group of volunteers have put in a shift to get this beautiful cricket ground at Bingley Congs back on its feet after a disastrous winter at the hand of mother nature.
After all the trials and tribulations for both these cricket clubs, cricket in Bingley looks to be is alive and well.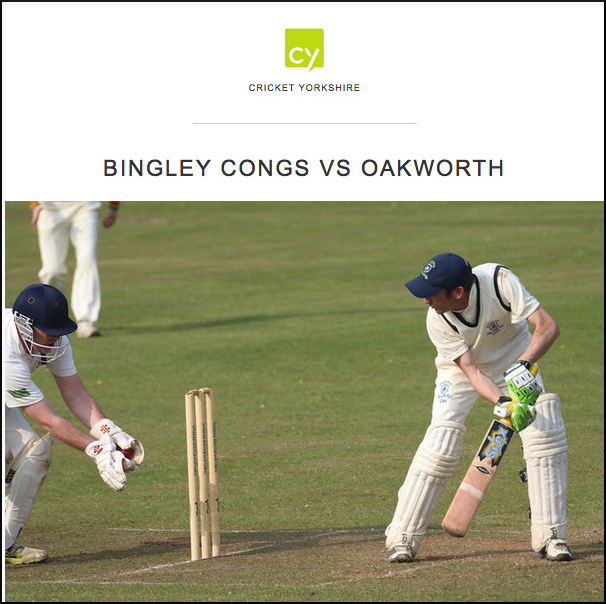 **CLICK FOR CRAVEN CRICKET LEAGUE MATCH PHOTOS**
So fans of grassroots cricket photos know the drills, this is where you can click round Cricket Yorkshire's album from the Craven League.
All you do, just click the link above. Or THIS ONE!
You'll need to type in your email address to access the photos but joining Cricket Yorkshire's mailing list is the tiniest price for the best club cricket photography anywhere on planet earth. You'll get a cracking fortnightly read and exclusive offers too. Enjoy!
Latest posts by John Fuller
(see all)