This Cricket Yorkshire article was from a journey into the Yorkshire Dales in search of outdoor cricket in January back in 2018.
The drive from the direction of Leeds to the village of Appletreewick in the Yorkshire Dales took us intrepid cricket explorers through sumptuous scenery.
After the vast panorama dropping down past the Cow and Calf to Ilkley, there is leafy decadence as we zipped past Bolton Abbey Cricket Club and onto our destination in Wharfedale.
Parked at The New Inn pub on a Sunday in January that could not have been more hospitable weather for cricket (I'll explain all in a bit), there was an hour to savour, surrounded by the nooks and crannies of an establishment dating back to the 1850s.
Only the incongruous nature of the Spice Girls belting out one of their hits from the telly jarred as the locals discussed the overnight ice that had settled on tributary paths around the village.
A wooden shield was up at the bar, displaying 'Appletreewick CC' in painted font on a baby blue background and motif of a cricket bat leaning on a tree.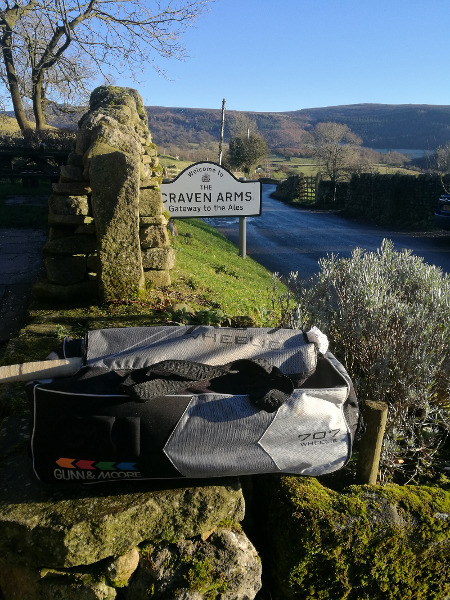 As it happened, the cricketers from Appletreewick and Malhamdale for their annual 'Winter Tour' match in January had congregated at the other pub, The Craven Arms, where pints were supped outdoors amid foggy breath.
The usual cricket pitch, a relatively flat field marked out with a flooded area that had frozen, was a no-go as there had been recent muck-spreading so we walked down to Mason's campsite.
There was no pavilion or anything to hint at a cricket destination but the wicket had already been marked with aged Duncan Fearnley stumps in place.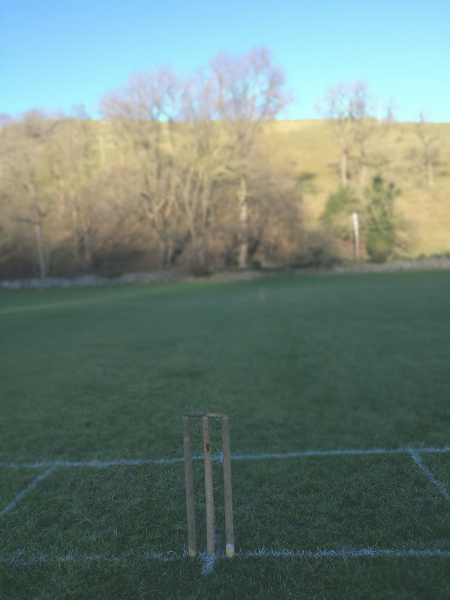 The outfield was a bit boggy and at one end was the River Wharfe with a steep slope down to a footpath and swollen, rushing waters while a stone wall flanked the other end.
In no time at all, two fires had been lit as spectators and players congregated around either warmth or an impromptu bar that had been towed in for the afternoon.
There was a touching minute's applause for the death of Robin Bolland of Malham who passed away just after Christmas (father of their captain Bevan Bolland) and then, a little reluctantly, there was movement out to the middle.
It must have been about 2pm and though sunny, the mercury was only heading in one direction and within minutes of getting the camera out, my fingers had lost all feeling and I was casting longing looks back at the roaring fires.
A quick word about some unusual rules which hint at the seriousness of the occasion.

No-one could be out first ball and there was a slug of rocket fuel (port or brandy, from memory) for every incoming and outgoing batsman.
I was to discover another unique rule for this particular fixture when the ball was slugged into the River Wharfe and fielders pegged it to the edge and looked at each other nervously.
You see, there are no boundaries allowed…no fours, no sixes, everything is run and no-one stops until the ball is returned to the stumps so someone had to get that ball.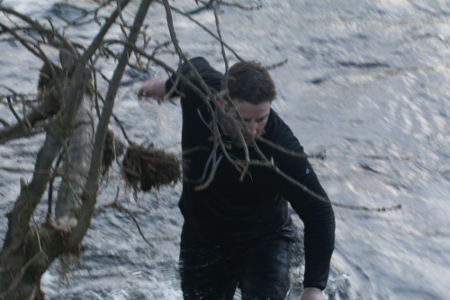 Credit where credit's due…someone jumped in to general amusement and kept it to a respectable seven run strike only.
We caught up later at the mid-innings break as he dried his gloves, and it transpired the decision to jump in was a calculated risk, given he'd been wise enough to bring along a spare change of clothes. Even so…
A mention for the cricket tea that was Cricket Yorkshire's first of 2018 and was prepared by Helen Mason with mulled wine on offer alongside tea and cakes including the obligatory fruitcake and Wensleydale cheese combo to represent this part of Yorkshire.
I have rarely been more grateful to be handed a steaming cup of tea and a piece of Yorkshire parkin to wash it down with and blood returned to extremities and I could afford to crack a smile with teeth chattering.
It will be the only time this season where a dead partridge stares up at me with glassy eyes as I reach over to snaffle a chocolate cake.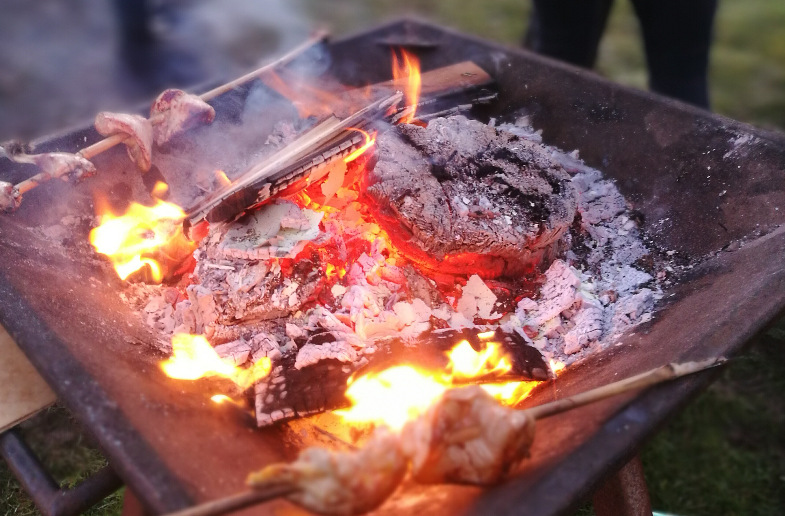 We had to head off later before the partridge breast was served but I imagine there were empty kegs next morning and a few missing in action at work.
There were multiple moments of hilarity during each innings; not least when I was watching from what we might call the 'Masons Campsite' end when a fielder chased after the ball belted into the road.
In his enthusiasm, he was unable to stop himself in time and succeeded in pulling down a section of the wall he was climbing up.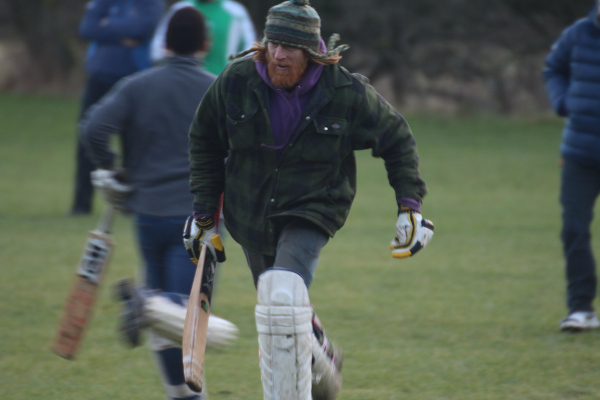 I couldn't tell you who won this game, what the margin of victory was or what each team managed but none of that was the point.
This perfectly illustrated that you don't need much to bring a community together, have a laugh and get some cricket in.
Ok, the standard was a little under ECB Premier League with a few pea-rollers bowled and the game sometimes strayed into pitch and putt as a delivery plugged halfway down but there was still a sense of being part of something.
In its own way, it was a glowing tribute to the people of the Yorkshire Dales who also made me very welcome indeed.
I must try to return to 'Aptrick' (as it's known locally) before too long to catch some evening Dales League action in summer and feature it on Cricket Yorkshire.
In case you were wondering, this annual cricket match has some heritage to it having kept going for twenty years and it's now always the first Sunday of each new Year.
The host village alternates so in 2019, it'll be at Malhamdale and it is the ideal way to start your cricketing calendar in style.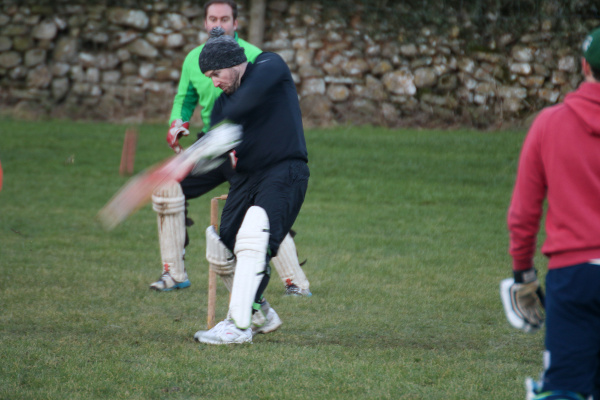 You can check out a selection of match photos by Cricket Yorkshire of this unique Yorkshire Dales cricket match.
**If you think this article and photos added to your day's enjoyment, any and all article shares on Facebook and Twitter by the buttons below are always appreciated. Helps spread the word about Cricket Yorkshire far and wide…**

Latest posts by John Fuller
(see all)