Over the coming months, we'll be announcing new commercial partnerships with organisations.

You'll see new adverts on the website, read sponsored articles about cricket-related products and services and perhaps see them mentioned on our social media channels or in our newsletter.
These collaborations fund the journalism we do as well as offering generous offers and discounts to readers across the year.

In 2023, Cricket Yorkshire is proud to have worked with the Yorkshire Cricket Board, Yorkshire Tea, Aston Lark, Brsk, SIS Pitches, Total Play, Serious Cricket, Frogbox, Pitchero, Payntr and Village Cricket Co.
We're excited to welcome British Recycled Plastic as a partner of Cricket Yorkshire. The Yorkshire-based company offer high-quality, 100% recycled plastic products.

Ideal for sports clubs, schools and businesses, the outdoor furniture, landscaping and construction products are maintenance-free, all with a 25-year guarantee.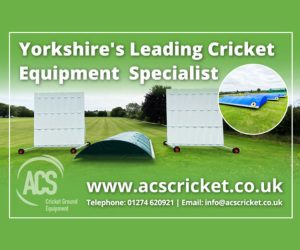 Another new partner for 2024 is ACS Cricket. For decades, Richard Shaw and his team have made and sold cricket ground equipment.

The Calverley-based family business provides mobile covers, mobile batting cages, sightscreens and flat sheets nationwide from county grounds to league clubs and schools.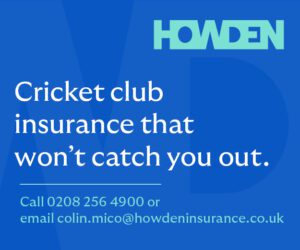 A third agreement is with Howden Insurance who are the ECB's recommended insurance provider.
With many cricket clubs, teams and players reading Cricket Yorkshire weekly, it's a welcome opportunity to share the latest news, advice and resources from their knowledgeable insurance team.

Want to partner with Cricket Yorkshire?

Our website champions the grassroots game and is growing all of the time. Now with 170,000 readers a year and a community of 16,000 supporters on our social media channels, we're excited to share new stories in 2024.

If you'd like a conversation with some content ideas and options for your business, get in touch with John Fuller to learn more.
In the meantime, here are our current partners and more info on our partnerships.
***

So, very positive news from Cricket Yorkshire HQ and more developments to share soon.

Meanwhile, there will be weekly articles across the year, along with competitions and exclusive photography.
Latest posts by John Fuller
(see all)