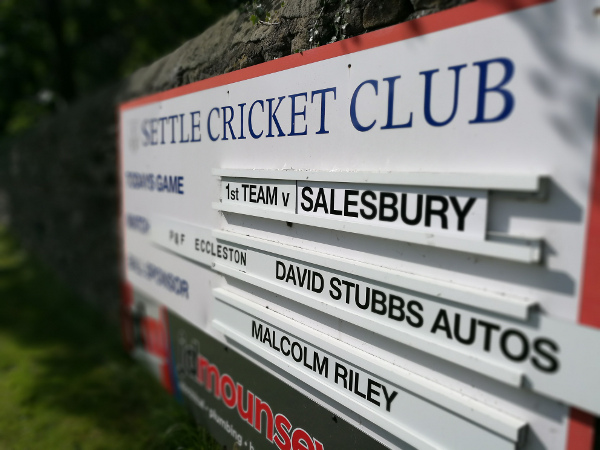 Among the many definitions, the word 'settle' is to resolve something, come to rest or make a home and having now visited Settle Cricket Club, all three seem as if they fit snugly in this North Yorkshire town.
It's not a quick journey from Cricket Yorkshire HQ and we travelled in hope rather than expectation; after all, sun was due to break out by the afternoon but overnight and morning deluges might have transformed the outfield into a quagmire.
We pulled into their Marshfield Road ground to witness that commonplace phenomenon at the cricket when it's been wet, namely much staring at grass while wistfully holding prolonged huddles.
The result was a delay of an hour due to a wet square being spiked and covered in sawdust so proceedings were reduced to 37 overs each.
Settle Cricket Club is a stunner of a location with the craggy hills at the top end, with a splash of blue from the railway line that peeks out with Northern Rail services off to Carlisle or, if you're lucky, a steam engine puffing past.
To the left, tall white walls block off the houses behind and on a clear day, as it was on my journey, you can make out the top of Pen-y-Gent, the smallest of the Yorkshire Three Peaks some six miles away.
There are further delights if you are someone for whom the ground itself is a character of its own with the tall tree at the old pavilion end providing a shaded spot just off the boundary.
In fact, vantage points at Settle are plentiful with benches dotted around although they could do with a couple at the converted barn-that-is-the-clubhouse end.
A brief bit of context if you don't know about the Ribblesdale Cricket League. In 1891 it began (as so many cricket clubs have over the years) after a meeting at a pub – the Dog inn at Whalley and eight teams started the first season in 1892 including Settle.
If we fast forward to 2017, Settle head the Senior League having not yet been accepted to move to the Lancashire League (as 2016 winners Clitheroe did).
They are now the only Yorkshire side left in the Ribblesdale League (if we put on ice the simmering debate over whether Barnoldswick is in Yorkshire or Lancashire) but appear to be in strong health with junior cricket flourishing despite their relatively remote location.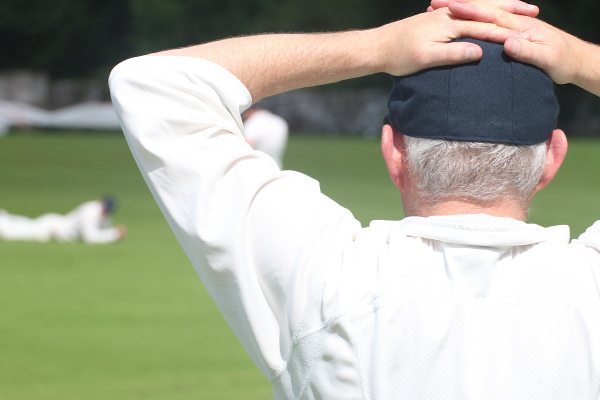 Senior league and cup duty, under-nines to under-seventeens, a Sunday XI, six-a-side tournament and under-19s T20 all prove the point that that this is a club constantly hosting cricket of some kind.
The Lancashire League has expanded for 2017 and talking to Andrew Davidson, Settle CC's Chairman, the aspiration is that it could one day merge with the Ribblesdale League – as happened with the Central Yorkshire League becoming part of the Bradford Premier League.
Imagine The Ribblesdale League might have their own view on that; a fine league in its own right serving Lancashire and Yorkshire but it does seem to be suffering from top clubs jumping ship.
Davidson bemoaned the situation that saw their overseas player, the South African all-rounder Kyle Scheepers, forced to return home mid-season when uncertainty over his status as a professional or not and visa qualification erupted.
There are more than one cricket club in the land with a few words to say about the Home Office and I note the outcome of the case in Essex where a club took a league to tribunal but lost.
Anyhow, the opposition were Salesbury; a village in the Ribble Valley North of Blackburn whose Twitter feed boldly claims to have the best view in the whole of the UK.
Their opening batsman had the satisfying name of Neil Hornbuckle and though it nipped about early doors, he survived as dropped catches limited Settle's progress.
Settle, in their 175th year, have recruited two West Indian teenagers from Carlton in Barbados; both recommended by West Indies Test batsman Collis King who was once a pro at Settle.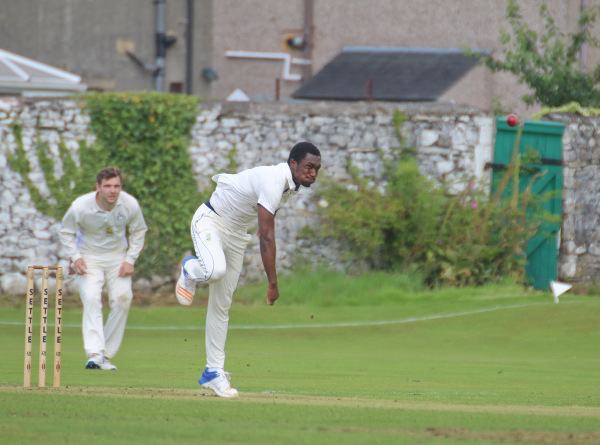 Sadrian Ward, a gifted all-rounder has a fluid, languid approach, fast arm action and caused problems with his pace.
His wicketless afternoon didn't reflect the full picture; missed chances and a day stripped of fortune was his lot.
Until he batted, at least, but more of that later…
Salesbury got to 151-7 by which time I had fully sussed out the tea situation and we had to begin our voyage back home.
Settle do something I'd not heard of before and that is that every cricketer has to bring enough for two players; himself and someone from the opposition.
For a club sponsored by the eaterie, The Naked Man Cafe, in the square and also opposite Booth's supermarket, it was a rare culinary disappointment.
Not the cafe itself I hasten to add, been there, eaten cake aplenty and taken home all manner of pies and goodies.
There were quite a few resting their elbows on the advertising hoardings and supping a pint but I tend to support cricket clubs through buying a cricket tea, frontloading on cake and raving about it for weeks afterwards.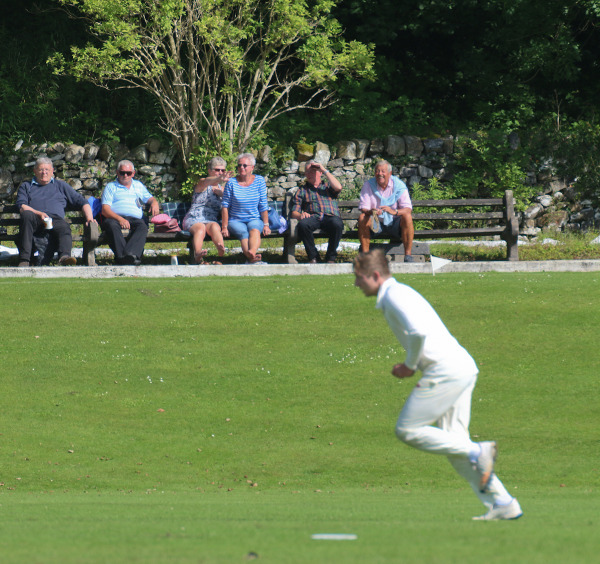 "Are you Cricket Yorkshire?" a woman enquired as I stumbled about with a camera and tripod.
That prompted me to park on the benches at the top of the ground and blether with a group of ladies and gentlemen who have been coming to Settle Cricket Club for decades.
Apparently, Settle do a mean fish and chips supper, courtesy of another of their sponsors – The Fisherman Restaurant on Church Street – another excuse to come back…the things you learn, eh?
By dashing off, we missed the second half that saw Settle make a mockery of what I believed could be a taxing score to chase.
The aforementioned Sadrian Ward blasted 83 off 39 balls as Settle won by seven wickets with nearly 20 overs to spare to snaffle 12 league points.
A shame he isn't more of a defensive cog because we could then have headline opportunities such as 'Sadrian's Wall saves Settle' – ok, ok, no more of those!
The cricket, views and of course, the people at Settle Cricket Club delivered all you could want as a visitor.
It was a heartening advert for the Ribblesdale Cricket League and you haven't even got me started on the town itself…which is worthy of hours of exploration.
So, to Settle or not to Settle? With a cricket ground like this, you'd be daft not to…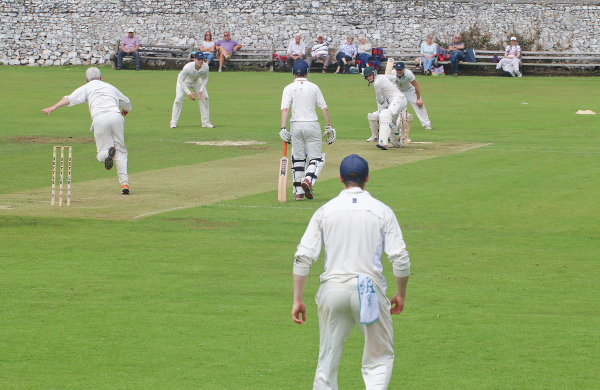 Join the Cricket Yorkshire Newsletter
To keep in touch with all things Cricket Yorkshire, join 1,500 cricket fans who are part of our newsletter community.
Like exclusives, partner offers, competitions and life from CYHQ? Sign up for bite-sized cricket updates every now and then to your inbox. 
Latest posts by John Fuller
(see all)