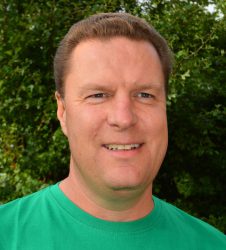 Latest posts by Andrew Gallon
(see all)
Settle Cricket Club enter their first season in the new North West Cricket League with what chairman Andrew Davidson describes as an "open mind".
Last autumn, the 16-club Ribblesdale Cricket League – of which, in 1892, Settle were founder members – agreed to merge with the Bolton Cricket League, established in 1930.
This year, 24 of the fledgling competition's 32 members will play each other once, with finishing positions determining their status in a two-division structure to launch in 2024.
Settle start, on April 15, with a trip to Senior Premiership rivals Eagley Cricket Club. Their first home match, seven days later, is against Farnworth Cricket Club. Each begins at 1pm.
"In common with most others," says Andrew, who made his Settle First XI debut, aged 13, in 1972, "I was very sad that a chapter in the club's history was closing.
"I had been brought up, since the age of three, watching Ribblesdale League cricket, then played with and against some of Lancashire's finest and some of the world's best from the Test arena. But I am looking forward to new challenges.
New venture: swamps, jungles and nuggets of gold
"Being reigning champions and cup holders from the Ribblesdale League, we would imagine we are in the sights of other clubs who wish to knock us off our perch and build their own success.
"Challenges will include overcoming early set off times and late getting back. In this day and age, this aspect [of cricket] is becoming an increasing problem. Also, we will have to adapt to new teams, attitudes and surroundings.
---
"It's a new venture, and like all explorers we will encounter, here and there, swamps, jungles and nuggets of gold."
---
Settle, the Ribblesdale Cricket League's dominant force in recent seasons, are setting ambitious targets as they prepare for this maiden voyage into partly uncharted waters.
"We aim to ensure we attain the new First Division status and to be the first winners of the new league. We intend to maintain and build upon recent high levels of performance.
"We have always striven and fought above our weight. We are a village, really, with a population of 2,800, so every week we take on towns and communities who can draw on more folk and more schools, and who can spread their net wider into adjoining high populations. Our nearest towns are Skipton and Clitheroe – 18 miles away."
Historically, Settle have played few Bolton Cricket League clubs. Meetings have taken place occasionally in the Lancashire Knockout Cup, with past opponents including Little Lever, Farnworth Social Circle and, in an epic, losing 2004 semi-final at Marshfield, Westhoughton.
"At this point we are entering this new chapter with an open mind and assuming the clubs entering the new league are of a competitive standard.
"The former administrators of the Ribblesdale League, and now of the North West Cricket League, are of the opinion that the two leagues are compatible hence the merger."
Settle Cricket Club, founded in 1842, have a long, storied history. Prior to the formation of the Ribblesdale Cricket League, they played friendlies.
"Hardly friendly!" says Andrew. Indeed, a fixture at Keighley Cricket Club in 1850 prompted an accusation of match-fixing.
---
In the 1840s, Settle played on a field at Barrell Sykes, a farm opposite Watershed Mill on Langcliffe Road. By 1852, home was Cammack. This idyllic site, on a bend in the Ribble, is now the town's allotments.
---
During the 1860s, the club hired their first professional. Duties of early pros encompassed looking after the ground and, according to a circa 1879 meeting log, finding and securing the horse, including hoof pads, with which to execute the season's ground maintenance.
Through the columns of the Settle Almanack, the club made an early 1870s appeal for land on which to play and to engage the citizens of the town for "sporting and health" purposes. The Langcliffe Hall-domiciled Dawson family offered Marshfield Pasture, where the club have been ever since. Paying a peppercorn annual rental of £1 lasted into the early 1990s.
Building up steam
Interestingly, when the club moved to Marshfield, the adjacent Settle-Carlisle railway line was newly constructed. Today, at Settle games, there is always a chance of spotting a steam-hauled special blasting across the viaduct at the east end of the ground.
Aside from a brief spell in the Yorkshire Council, during which the Second XI played in the Craven Cricket League, Settle have kept faith with the Ribblesdale Cricket League.
Settle won the Ribblesdale Cricket League title 12 times – including 2019, 2020, 2021 and 2022 – and were runners-up on four occasions. They lifted the Ramsbottom Cup six times and were beaten finalists in five seasons.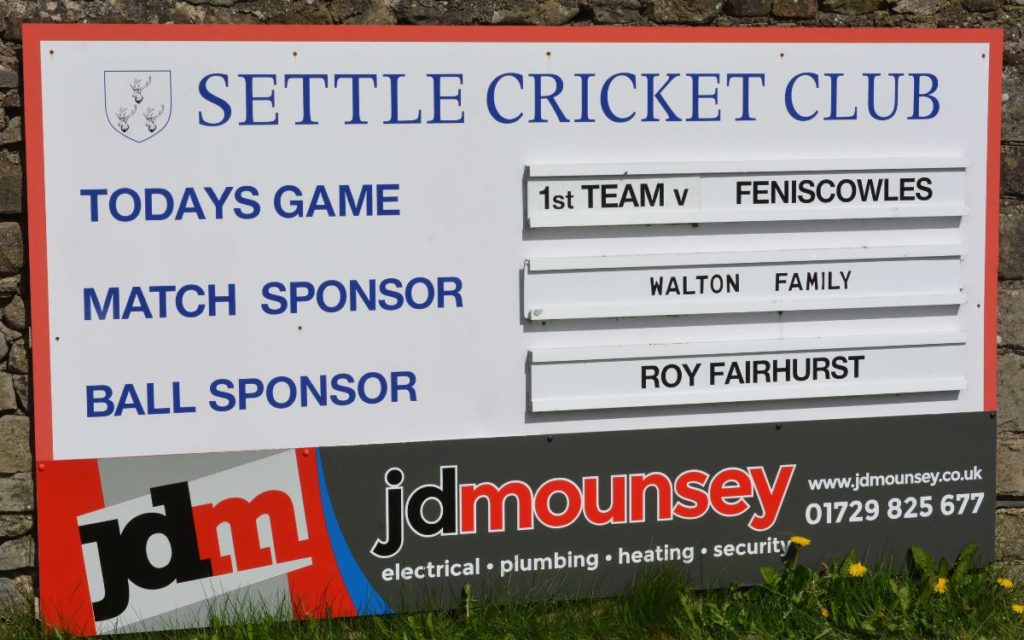 Negotiations over a proposed North West Cricket League began during the 2022 season. The Bolton Cricket League, having lost several clubs to the gargantuan Greater Manchester Cricket League, approached the Ribblesdale Cricket League with the suggestion of a merger.
Their timing was perfect. After losing recently, to rival leagues, clubs such as Brooksbottom, Clitheroe, Edenfield, Euxton and Great Harwood, the Ribblesdale Cricket League's successful Senior Division A and B structure, with promotion and relegation, had collapsed.
"To be fair," says Andrew, "so did the standard. Professionals were not up in the sphere of the 70s and 80s, when the league had the likes of Rick Darling, Farouk Engineer, Collis King and Laxman Sivaranakrishnen. The amateur strength was not as good and only four clubs were making a fist of it. Some of Settle's matches were over by 3pm!
"So, both leagues felt the time was right to engage in merger talks because it would provide greater sustainability and competition. A vote was taken, and the Ribblesdale League decided, by a substantial majority, 12-3, to back the merger.
---
"At the Settle meeting, however, with the vote given to the players, merger was rejected by 12 votes to 11. For some, travel was the stumbling block."
---
Settle have clearly defined hopes for life in the North West Cricket League.
"After the successes of recent seasons, we are looking for challenges to ensure the high standard of cricket played at Marshfield is maintained.
"We hope the merger will provide challenges, enabling us to continue to attract good players and build our cricketing community. That's what has to happen.
Promoting young cricketers
"But folk tend to forget that in any club the wheels are cyclical. The trick is to get sustainability and blood good young 'uns at the right time then continually compete. That is the most important and hardest aspect to achieve. It is more important than silverware.
"We have achieved that owing to a rolling, five-year plan and bringing in youth on this drip-fed system. It's about not letting a side get too old but also not letting it lose because a bunch of young hopefuls are out of their depth.
"It needs, on that front, careful management and also, of course, getting the timing right for a 'right fit' professional.
"The pros [of the new league] are competition, challenge, making new cricketing friends and raising standards on the field. The cons are the travel burden (time and miles), long distance league meetings and unknowns such as facilities, other teams and the way they play the game. We don't know what the standard is like."
Image: Read Cricket Club, where Settle, their former Ribblesdale League rivals, will be playing in the Lancashire Knockout Cup.
Settle's furthest trip in 2023 will be to Atherton Cricket Club, 60 miles away.
"Given current circumstances, the increased travelling is a real concern. The SCC committee is looking at ways to spread the costs fairly. Clubs in the Bolton League may have the same concerns about travelling to Settle but, for us, it will be every other week, although playing each other once means we are away to only 50 per cent of the Bolton League teams.
"We do have concerns about distance and what impact this might have on the availability of players for T20 [Birtwistle Cup] night games, a venture for our Development XI, a mixture of ages and abilities. In the past, the Ribblesdale League T20 Cup was initially based on very local groups – North and South – to reduce travel time.
T20 travel headache
"The new league's T20 is still based on regional groups [the winners of each meet in a Grand Final] but these are much more widespread. In our T20 draw, we have been drawn to the three furthest clubs in the former Ribblesdale League. We have never played them before owing to the distance and travel time: peak rush hour on a Friday evening.
"It will be impossible for the players to get there for a 6.15 start. This is going to be an issue and a problem. Communication has been sent to the North West Cricket League about this but it has fallen on deaf ears.
"Let's see what happens but it is unfair to the players, and I am amazed at the lack of empathy and understanding of the reality."
---
Settle have brought in a new overseas amateur for 2023. From Barbados, he is Tremaine Dowrich. As a spinner/mid order bat, Tremaine is a like-for-like replacement for his 2022 predecessor, Dante Niles, another Barbadian.
---
"Tremaine is a nice lad and has done well this year back home with 40 wickets. He was selected during COVID for Barbados U19s but, owing to the pandemic, never played."
Opening bowler Harry Snowden, a thorn in many opposition sides last season, has departed for Burnley Cricket Club, powerhouses of the Lancashire Cricket League . As a result, the likes of Harris Dinsdale and Edward Bradley, young quicks amongst Settle's Colts set-up, can expect a chance to impress in the First XI.
Settle welcome back, for a fourth term, Sri Lankan professional Ashen Silva, a left-handed bat, a tidy, accurate off-spinner and a respected coach, acquired initially from Great Harwood Cricket Club, of the Lancashire Cricket league. Last season, in all competitions, he scored 1,262 runs and took 67 wickets. He has over 4,000 first-class runs to his name.
"An exceptionally polite and pleasant person, Ash will continue to impact both on and off the field. He will continue to be lead coach for the senior and junior sections, coach the U15s and support Giggleswick School Cricket and the club's primary schools programme. He is a proper club professional. We are lucky to have Ash in our community."
A major advantage, on the playing side, is Settle's strength in depth.
"It would be unfair to highlight any one of the team because they all contributed in recent seasons, and the all-round contribution of the team shows in the league averages. No amateur in the top 10 for batting or bowling but a huge bulge in the 10-25 slots, all averaging low teens with the ball and 20s/30s with the bat, showing weekly consistency.
"All the bowlers and the top eight with the bat are key to the success of the side. May I add, all home-grown."
Important players include the four Davidson brothers: captain and outstanding all-rounder Will, all-rounder Tom, wicketkeeper Robbie and opening bat John. Each has led the way with the bat.
Keep an eye on Harry Snowden's twin James, who, says Andrew, is growing in stature and confidence. Settle are looking to James to climb the performance ladder.
Stalwart Eddy Read, who played Minor Counties cricket for Cumbria and had a spell as pro at Blackburn-based Lancashire Cricket League club East Lancs, is still a formidable bowler, capable of demolishing the top orders of most teams.
Archie Phillipson, 15, scored his maiden league 50 last year, is the Yorkshire 15s opening bat and is a pathways product who, Andrew believes, Yorkshire "have a clear eye on".
Ben Hulse, another young prospect, scored two half-centuries last season, his first for Settle.
Andrew says Ben has improved and can now read a game and adapt to situations.
---
Settle have been drawn away to former Ribblesdale Cricket League rivals Read, on May 21, in round one of the Lancashire Knockout Cup.
---
"Read are old foes. We have had some really good games against them over the years. I can recall two 77 runs apiece ties. Absolute thrillers!
"We went for years not being able to beat Read then, around 2005, we started to turn the tables and went on a 16-game unbeaten run. In the last 30 games they have won six, so we are now their hoodoo side, when in the 70s, 80s and 90s they put us to the sword."
In the Hamer Cup, the North West Cricket League's Sunday knockout competition, Settle have received a first round bye.
Settle Cricket Club have about 60 players registered for league cricket, along with over 125 juniors and 40 women and girls. In all, the club run 13 teams.
"If there is one thing above all else that, as chair, I am so proud of it is this quite amazing achievement of giving the opportunity to play cricket to so many, in such a small place, with one 510-pupil comprehensive school and eight rural primary schools feeding."
Drivers of the club's junior production line include Andy Pickard (current head of junior section) and Anthony Bradley (in the past).
---
The catalyst for developing girls' cricket at Marshfield is a group featuring Rachael Caton, Alison North, Caitlin Ormiston and Emily Walker, who are supported by coaches Ben Hulse and James Snowden.
---
Relocated from Galashiels, Caitlin is a Scotland women's international cricketer and recently was appointed to the Lancashire Cricket Foundation coaching staff to oversee the sport in the northeast of the county.
Five years ago, Settle introduced a new internal structure, with the club split into leadership groups. These include senior and junior cricket, finance, facilities maintenance, marketing, sponsorship and bar and facilities.
"Each group has ownership of its own remit and the leaders meet up to feed back in. They are given freedom to make decisions. Any that need proper discussions come back to me or the executive leadership group.
"We no longer discuss for 10 minutes the price of crisps or whatever! Meaningless items that sapped energy. Since we went to this structure, the club has moved on considerably."
As with all cricket clubs, Settle rely on a small army of volunteers, some of whom are players. "So many are involved. Too many to mention. All put in energy and time. Everybody has to pull their weight."
Last season, Settle's Martin Scaife and Robin Towler won the Lancashire County Cricket Club grassroots award for top amateur league groundsmen.
Peter Yates MBE, a retired head teacher, has stepped into the secretary role. "He's a visionary," says Andrew, "so is starting to take on more stuff."
Despite concerns over putting many extra miles on the clock this coming season, Andrew sees Settle's geographical isolation as playing a part in the club's success.
"No clubs near, no competition, gets complete focus from the community and when you have a good team it has longevity and sustainability. No one goes anywhere – apart from Harry Snowden!
"However, I have seen some shocking sides over the years at First XI level. In the 60s, there was no pro, we weren't winning anything, we had poor wickets, no money, no clubhouse, no junior section, no girls section and so on. That's also due to isolation. No one wants to join a rubbish side or club.
"It goes back again to making sure the club structure and those involved in it input for sustainability and longevity yet have aspirational aims. We make our isolation work for us rather than against.
---
"One of the biggest issues with the Bolton League merger was our isolation. To play anywhere at a good standard, we have to travel – Lancashire League, Northern Premier, Aire-Wharfe – so it hits us that way. But we have to – and do – accept it."
---
Settle Cricket Club's importance to their district is underlined by more than a hundred sponsors. These include 50 advertising board sponsors, along with sponsors for every match, match ball and player. The lightweight pitch covers and practice pull-on cage (both part of a sponsor-assisted £3,000 improvements package carried out ahead of the 2022 season), and two end walls, also have sponsors.
The club's main sponsors, important over many years, include The Fisherman (a fish and chip shop), Ye Olde Naked Man Café (Settle's leading café), J M Electricals (a local family firm) and Cumbrian businesses Uldales and Farrers, who supply outlets in the Settle area.
The club have secured the backing of The Barber on the Yard, a new, visionary hairdresser, who gives a free haircut to the Settle Player of the Week in each team.
The juniors are supported by Black Rat Cricket and NFU Mutual.
"The sponsors are the backbone of our club, show what faith and strength of feeling there is for the club in the community and reflect our aim of being 'the heartbeat of the community for the community'. "
Exciting times ahead, then, for Settle, who were the first and last champions of the Ribblesdale Cricket League. It would be a brave punt to bet against their name being the first inscribed on the North West Cricket League Senior Premiership trophy.