I've followed David Major, a photographer who captures cricket, including here in Yorkshire, on Flickr for years. There are relatively few of us who cover the grassroots game and his photos are an important body of work.
I caught up with David to learn more about his journey and to share a few images with you here:
'I've always liked taking photographs of different sports and sporting events. I was fortunate enough to attend the Barcelona and Athens Olympics. My favourite sport has to be cricket and I love visiting attractive village grounds.'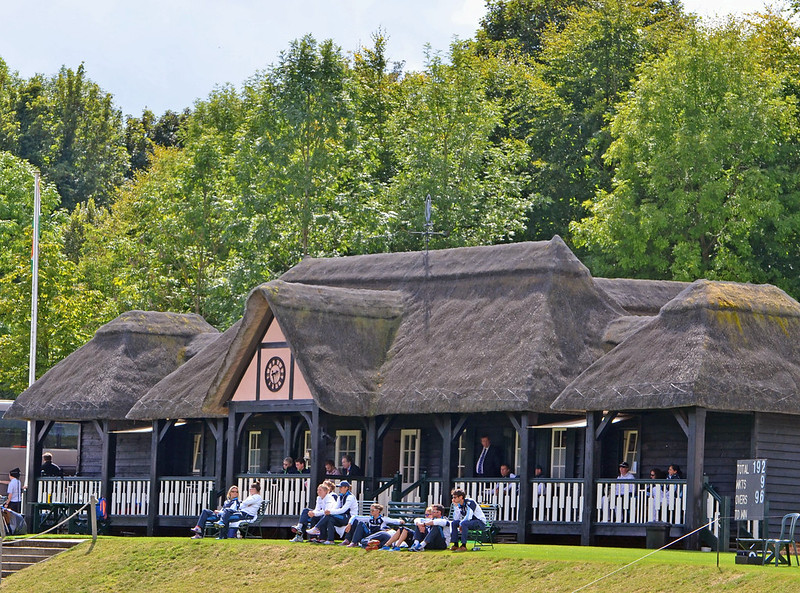 His album of 1,300 photos entitled 'I don't like cricket' is a fascinating dive into the game here and abroad. From home internationals to counties and overseas tours with England, there's something for everyone and plenty of nostalgia thrown in.
For David, his photography grew in profile when he was approached for a cricket book.
'A few years back, a book editor contacted me having seen my 'I don't like cricket' online photo album on Flickr. This led to Remarkable Village Cricket Grounds, published in 2018, using shots I'd taken at 34 different grounds.'

David references Barry Gill's superb Nidderdale Cricket Archive and began to tot up visits to Yorkshire-based grounds.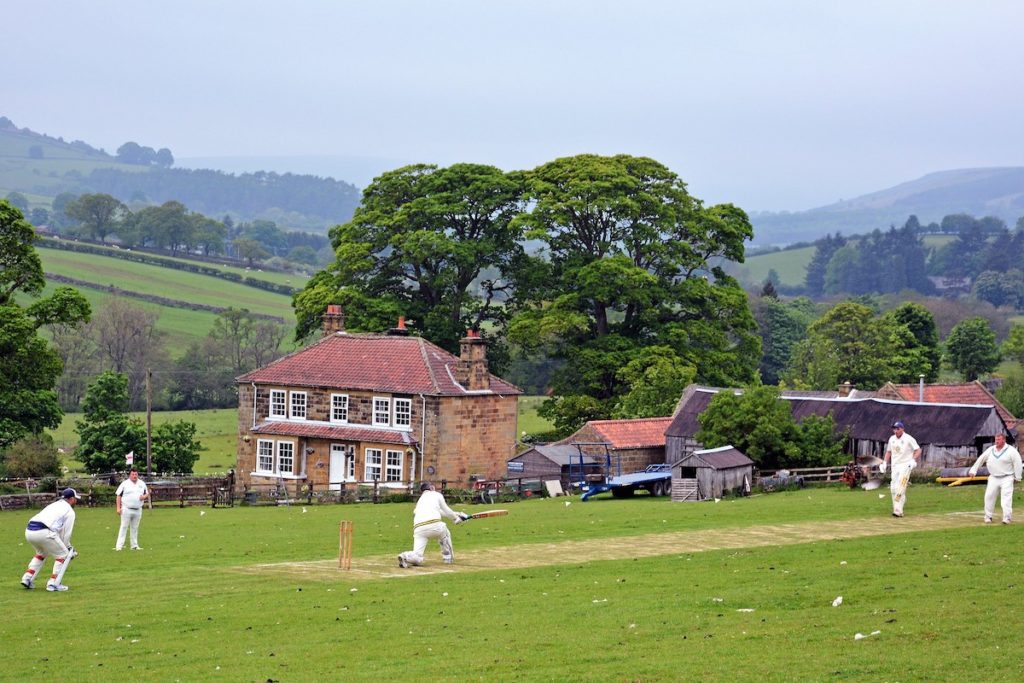 His favourites include Blubberhouses, Glasshouses and Birstwith although David reckons the quirkiest ground is Spout House Cricket Club (above).
Apparently, they often have the outfield grow really long here for cricket matches, which makes this ground even more photogenic. The Sun Inn is the building at the bottom of the hill. Here, Spout House CC were playing Moorsholm CC in a Lady Dorman Cup game on the scenic ground in Bilsdale.

---

'I've more or less covered all the Nidderdale, Halifax and Huddersfield Cricket League grounds now. I tend not to hang around for very long at a game, rather a quick skip around the boundary taking views from different angles then possibly on to another ground.'

---
The Shipley-based photographer has visited more than 150 cricket grounds in Yorkshire and they show all standards and areas of the region. A snapshot in time as facilities and landscapes change (or not).
Personally speaking, it's an invaluable source of inspiration; a labour of love covering thousands of miles and many years.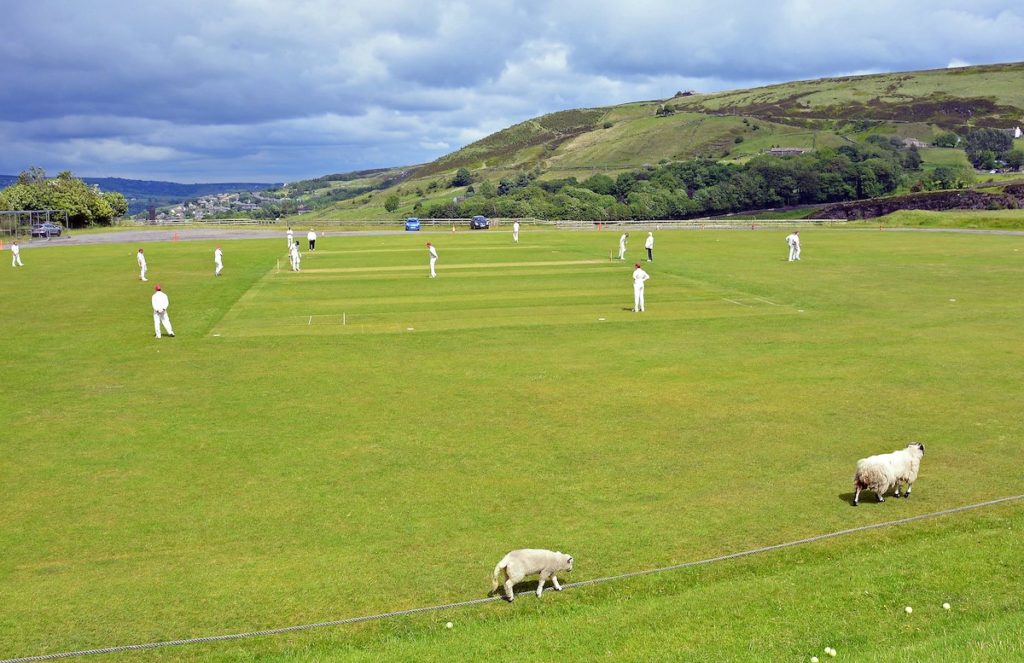 David's link with cricket books continues as he has had photos he's taken at Headingley and Saltaire featured in Brian Levison's Cricket Grounds Then & Now.
📸 Thanks to David for sharing his photography and I can't recommend his Flickr albums highly enough.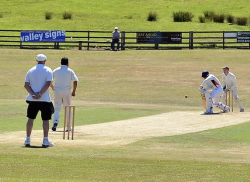 Latest posts by David Major
(see all)