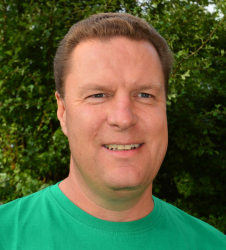 Latest posts by Andrew Gallon
(see all)
Ackworth Cricket Club fly the flag for Yorkshire in the last 16 of the Voneus National Village Cup, the September 18 final which will be played at Lord's.
New to the Yorkshire Cricket Southern Premier League for the 2022 season, Ackworth travel on Sunday (July 3) to Rainford, a club from a community five miles north of St Helens.
The opposition preparing to meet Ackworth play in the second tier of the renowned Liverpool & District Cricket Competition.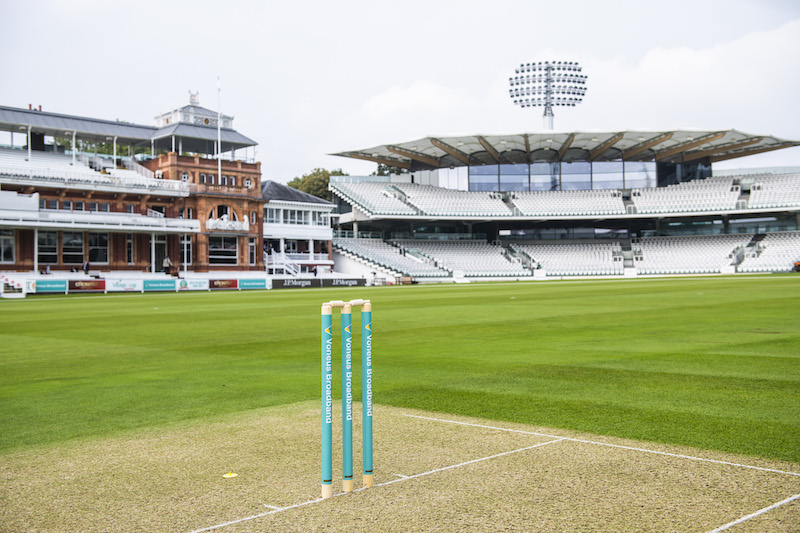 Credit: Aaron Parsons Photography
This run to round six, the second of the so-called national rounds, is Ackworth's best performance in the National Village Cup.
Jono Gillespie, whose various roles at the club include fixtures secretary and website administrator, says: "We've played on and off [in the National Village Cup], but taken it more seriously in the last three seasons."
---

To reach the Round of 16, Ackworth have beaten Drighlington (walkover), Middleton & North Dalton, former winners Houghton Main (in the West Yorkshire, South Yorkshire & Humberside regional final) and, in the first national round, West Cumbria club Cleator.

---
"The match at Houghton Main was a real highlight," recalls Jono. "They're a couple of tiers above us and were clear favourites. We originally played them at home and had them rocking before the rain came."

"In the replay, they looked favourites until the last 10 overs, when Amit Kundra made a fabulous 74 off 36 to chase down 221."
 
"In the last round, at Cleator, the tie was in the balance until Dan Malyan-Walker made 50 off 34 at number seven to take us through." 
Ackworth will travel, by coach, on the day of the Rainford tie.
Having won seven of their 10 league games, Rainford lie third in the Liverpool & District Cricket Competition's First Division.
Of the pairing, Jono says: "We're really excited about it. We always want to test ourselves against the best teams. All we know about Rainford is what we've seen on various channels in the last week or so."
SIX: Clean hitting from John Wood of @AckworthCC en route to 86 off 70 balls vs Hatfield Town in Div Two of Yorkshire Cricket Southern Premier League.
🎥 Footage: @Frogboxlive
👍 Stream sponsor: @golocalextra Ackworth
✍️ CY Article on live streaming: https://t.co/HY75Ll85sG pic.twitter.com/VePF8NPg11

— Cricket Yorkshire (@cricketyorks) June 8, 2022
"They look to have some quality players, so we'll have to be on our game. We took about 40 supporters to Cleator, and will probably do the same on Sunday. We took our FrogBox to Cleator, so people could watch the match in our clubhouse. Hopefully, we can do that again. Our Facebook page is worth a look for the reactions!"
Ackworth hope to be able to select their XI from a full squad of eligible players. After decades playing in the Pontefract & District Cricket League's top-flight, Ackworth opted for a change of scenery in 2022.
"Whilst we enjoyed our time in the Pontefract League, we were ready for a new challenge and wanted to bring in an overseas player to help coach our blossoming junior set-up. The move has allowed us to do that, as well as visits to lots of new grounds, which has really freshened things up."
After 11 games, which have brought nine wins, Ackworth are setting the pace in Division Two (i.e. tier four) of the Yorkshire Cricket Southern Premier League.
"We're pleased with where we are at the halfway stage. We targeted promotion for both teams, ideally at the top of the table. We're thinking playing standards in the respective divisions are pretty similar, but with more strength in depth, so nearly every match has been a good contest."
Ackworth made a few personnel changes ahead of their new adventure. The biggest is the arrival of the club's first overseas player: Shingi Masakadzam, who has played at Test level for Zimbabwe.
---

"Shingi has been a huge boost to the club," says Jono, "both on and off the field."
He added: "We had a number of junior players in the team last season who were gaining valuable experience. This season, injuries and absences have given lots of opportunities."

---
"Our ex-pro, John Wood, has stopped bowling and is now excelling as an opening batter. This gave 16-year-old George Gillespie the opportunity to open the bowling, and he's grabbed it with both hands."

"Dan Malyan-Walker and Liam Carr have stepped up from the Seconds and are really delivering in the middle order. Andrew Joburns joined in the winter and is an experienced campaigner behind the stumps. He's already made a big difference to our attack."
In addition to the above, Jono believes Ackworth are lucky to have other talented cricketers. He highlights first-team captain Luke Townsend, perennial leading wicket-taker.
"Luke really loves the game and has been instrumental in the squad's development over the last three seasons, particularly giving opportunities and support to juniors."
Jono describes Amit Kundra as an "exceptional opening batter", capable very quickly of taking a game away from the opposition.
The long-serving Dale Longfield continues to deliver impressive bowling figures and Bailey 'Freddie' Matthews is a fine all-rounder with a safe pair of hands.
Indeed, key catches by Matthews this season have assisted Ackworth's progress through the earlier rounds of the 2022 National Village Cup.
With a trip to Lord's getting nearer with each passing stage, Jono acknowledges the competition is growing in importance to Ackworth.
"We took the early rounds seriously and put out our strongest team, albeit without John and Shingi, who are ineligible owing to their pro careers."
"The prospect of Lord's now makes it a real priority, but promotion remains number one. Thankfully, there's not been the need to choose between the two yet. Playing at Lord's is a massive attraction. It would really boost the club and the village."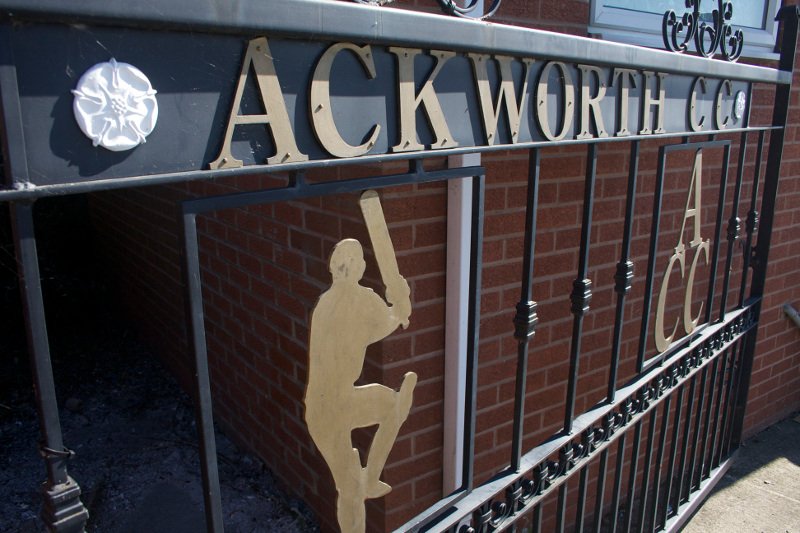 Big things are happening at Ackworth Cricket Club already.
"We're very proud of our junior section, which has come on massively in the last eight years. We've got lots of players breaking into the senior teams and getting Yorkshire call-ups."
---

"On Friday nights, with AllStars, Dynamos and all the age groups from under-nine upwards training, we have well over a hundred children on the field. It's chaos but worth it!
We're looking to start our first girls section over the summer, too."

---

Ground improvements are part of the sweeping changes with a new three-bay net facility, mobile cages, new
scorebox and a "great square."

Longer-term, Jono says ambitious Ackworth adopt a season-by-season approach.
"Ackworth is a club with great facilities and support in the heart of a growing village, so we want to take things as far as we can. Promotion is always the aim."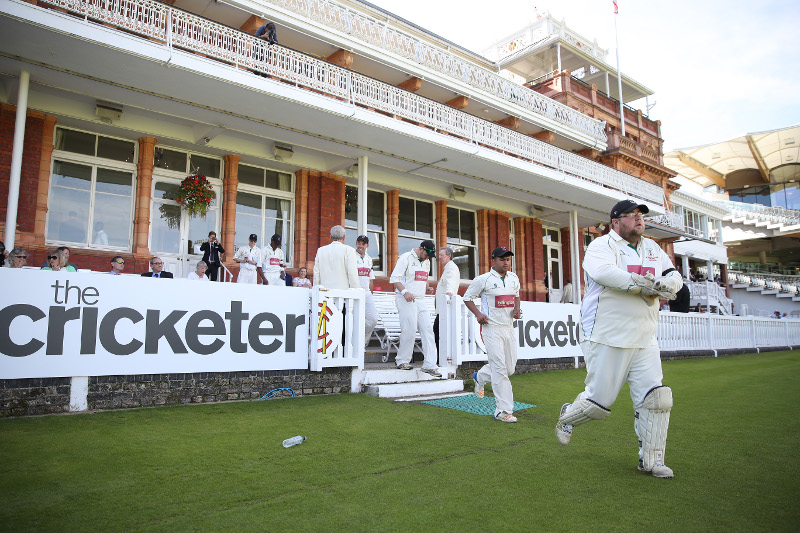 Since the National Village Cup launched in 1972, Yorkshire has provided more winners than any other county.
White Rose clubs to have lifted the coveted trophy are East Bierley (1979), Forge Valley (1986), Woodhouse Grange (1995, 2007, 2014, 2015), Methley (1998), Sheriff Hutton Bridge (2005), Houghton Main (2006), Sessay (2010, 2016) and Folkton & Flixton (2018).
On Sunday, the whole of Yorkshire will be rooting for Ackworth as they bid to add their name to the National Village Cup's roll of honour.