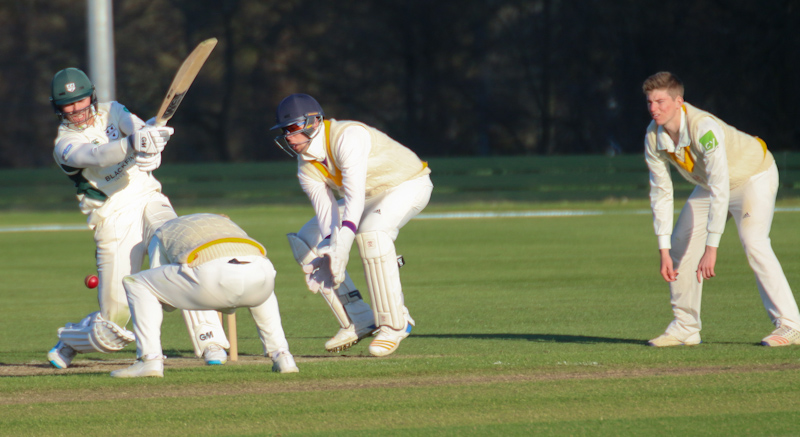 Leeds Bradford MCCU find themselves kicking their heels at the conclusion of their university summer having failed to qualify for any finals this year.
Finishing fifth in the 50-over BUCS Premier A, fourth in the two-day MCCU Championship and not reaching the T20 Finals Day represents a disappointing return after several bumper years.
It's the evolving nature of MCC Universities (MCCU) as students graduate and freshers join that the quality and ability of the playing squads is forever changing.
Leeds Bradford MCCU lost Billy Root and Alex Lilley to name just a couple of stalwarts while captain Moin Ashraf picked up an injury against Kent in March that severely limited his involvement.
But, put starkly, this year's squad weren't able to be consistent enough to win those sessions and mini battles that ebb and flow during any game of cricket.
If they collectively had a blinder one day, they weren't able to string that together over weeks and build momentum.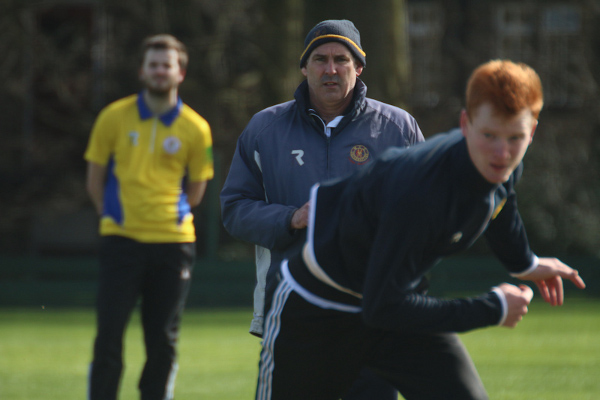 As Leeds Bradford MCCU Head Coach Andrew Lawson summarised: "In a nutshell, it was a bit disappointing not to make the finals. We were up and down in our performances. For our own standards, we were a little bit off the pace."
However, it would be wrong to lambast as there were positives to draw such as Martin Andersson reaching a thousand runs for the season (if you included the rain-abandoned T20 against Bristol) and Craig Wallace impressing before he was picked for Scotland mid-season.
Nick Davis, Leeds Bradford MCCU Manager also highlighted 18 year-old Lancastrian Danny Houghton: "On the plus side, new guys like Danny Houghton really came to the fore. Danny showed a lot of promise. He played for England under 19s last winter and showed encouraging signs both with ball and bat."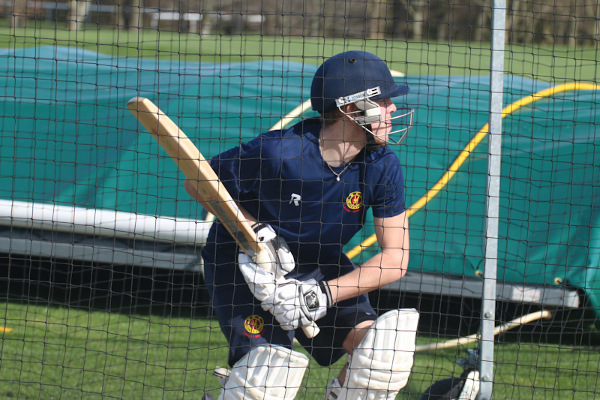 Absence of pre-season tour
Sifting through the 2017 season with Andrew Lawson, Leeds Bradford MCCU Head Coach and Nick Davis, the team's General Manager, several themes emerged.
It ought to be noted no-one is seeking excuses because we're all judged at the end of the day on results in some way, shape or form.
Leeds Bradford MCCU were fit and had trained indoors proficiently but they couldn't afford to go on tour before the March and April county fixtures against Kent, Yorkshire and Worcestershire.
Imagine if Yorkshire County Cricket Club were limited to indoor nets and a few outdoor sessions before their opening fixture. They'd be undercooked and feeling their way with bat and ball whereas they actually had a lengthy stint in the UAE.
The university season is stacked at the beginning with the three crunch games against the counties meaning that Leeds Bradford MCCU had nine days of county cricket in the first fortnight; a fitness, technique and concentration battle for any full-time professional, let alone those striving to make the grade alongside studies.
The nature of the frontloaded season also means that if, as Leeds Bradford MCCU did, you begin with three crushing defeats then a lack of impetus can count against you as suddenly those prestige games acting as a shop window have come and gone and you're into two intense months of university cricket.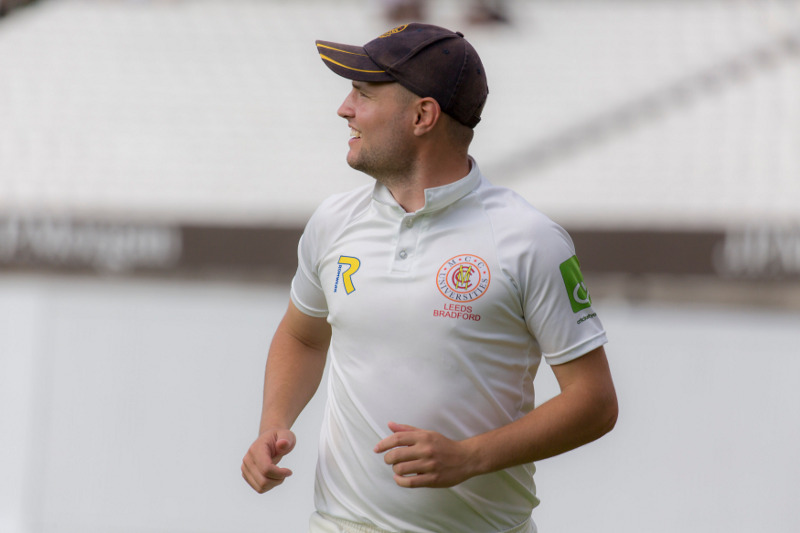 Funding debate and future of MCCU programme?
Don't confuse context here with blinkered sympathy. It's the way it is and with the exception of some rain-affected results, Leeds Bradford MCCU finished where they deserved to. But the issue of funding concerns me…
The Marylebone Cricket Club (MCC) have put in millions over years but cut the budget allocated to MCCUs from over £550,000 a year to around £275,000 a year – though accountancy and consultancy company Deloitte subsequently stepped in to cover the shortfall.
How the MCCUs are funded (or not) in future and how the game's administrators judge their relevance will worry those centres who continue to collectively churn out over a fifth of first-class cricketers in county cricket.
There is currently an ongoing review of the pathways into professional cricket – of which the MCCU centres are part – that is expected to last the next few months.
Who's to say what form the next five or ten years take for MCCU cricket but they remain a relevant part of the landscape alongside county academies.
The situation of Leeds Bradford MCCU is more complicated given that though all the Yorkshire-based universities involved are committed to supporting the scheme, equality of financial contributions must be politically trickier than those single institutions such as Loughborough.
It also can't be right that a system preparing young lads for life as a professional cricketer begins with them having to pay for pre-season tours themselves.
Of course, universities are always under pressure to balance the books and make difficult decisions and, whisper it softly, there are other things going on beyond cricket.
Yet the reality is that MCCUs must be professional in cricketing approach but are, in the case of Leeds Bradford MCCU, expected to handle admin, preparation, media and sponsorship without the staff and money that counties have at their disposal.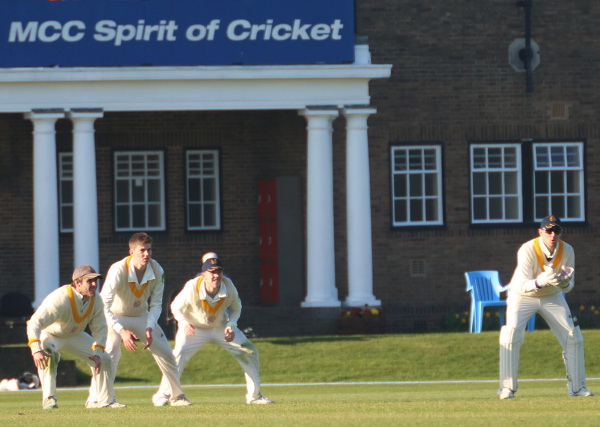 Time for a public service announcement. Leeds Bradford MCCU currently don't have a sponsor for the front of their shirts and they are keen for a financial deal to be able to enable them to tour next Spring and kickstart their 2018.
This is a sports team that already boasts county cricketers and who face Yorkshire at Headingley in the first game of the season for Andrew Gale's squad each year.
There has been coverage of matches on the BBC and sometimes in the national press so if you're reading this and happen to be a billionaire, millionaire or well-meaning corporate that spies an opportunity, consider a sports sponsorship with Yorkshire's Weetwood-based first-class cricket team.
On the topic of overall funding, currently, the England & Wales Cricket Board (ECB) doesn't pay into a system from which it obviously benefits which is odd and it may be, as part of this review, the ECB decides to help pay for it and also alter how it is run.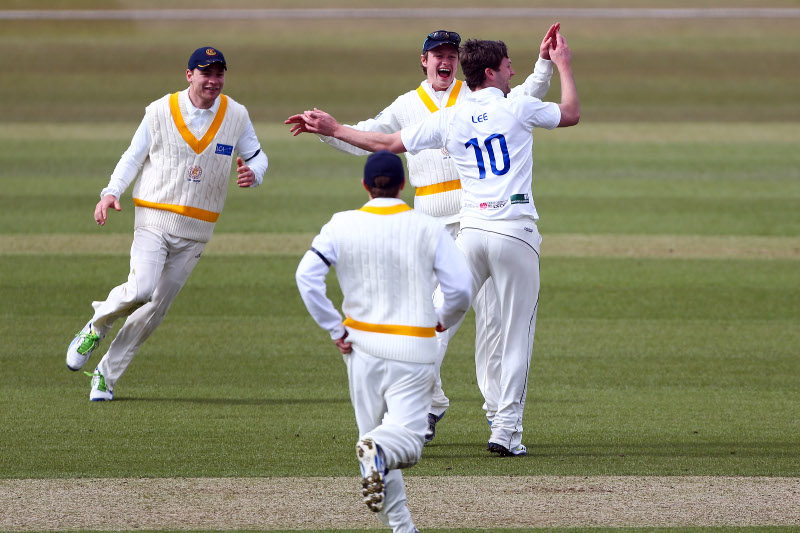 Deserving of First Class status?

Back in May, I read the verbal rockets of the The Secret Cricketer – a columnist who is a county pro – who writes in The Cricketer Magazine.
This pointed attack referenced counties vs universities first-class matches: "two rounds of massacres and retired-out batsmen bored of clubbing baby seals, is for me, devaluing what it is to earn a first-class cap."
The Times has also suggested that there is a broad consensus among county chiefs that matches against universities shouldn't be first-class – i.e) the highest classification of domestic or international cricket.
Whether that translates into change remains to be seen but I strongly disagree with taking away first-class status to these matches.
I would go further and award them all first-class classification as opposed to just the first two that leads to confusion and therefore raises the issue every single year.
All three county fixtures are now in March or early April and counties field strong sides so what's the problem?
I'm not sure how MCCUs meant to magically improve their standards for their first three games, some of whom may be first years who haven't faced anywhere near that quality of opposition before.
You never know but the scheme itself is surely not under threat – Middlesex opening batsman Nick Gubbins, recent England debutant Toby Roland-Jones and Harry Gurney (Nottinghamshire and England) are just three Leeds Bradford MCCU graduates but many more have won county contracts since.
While we sit and ponder what it means to be a first-class match, can we reflect on all those games in the past where England or other sides have fielded more than eleven men or the opposition has been very poor and inexperienced?
Since being awarded first-class status, I can't see that the universities have gone backwards – actually, there have been more wins against the counties and more credible draws.
Personally, it's difficult to judge the overall scheme but at Leeds Bradford MCCU, the centre consistently produces county cricketers; its primary purpose in the first place.
You might argue that any criticism isn't of the scheme but of the status of these matches as first-class but we can't detach the two from each other. MCC Universities exist to prepare and guide students towards professional cricket, if they're up to it, alongside attaining a degree.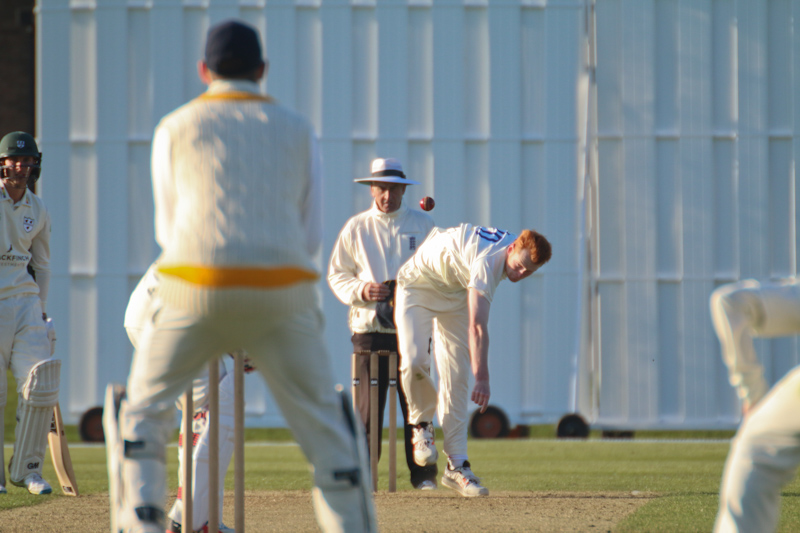 What tends to happen is a knee-jerk reaction based on an individual year; 2017 was poor on that front where there were plenty of heavy defeats by an innings or hundreds of runs and none of the MCC Universities beat a county.
As Lawson put it:
"We're always quick to look at the odd bad game here or there. No-one ever looks at the good games. Loughborough had three good games..you've had guys score hundreds and five-wicket hauls. We're quick to jump on one or two bad games. Counties are also having bad games at that time of year."

Andrew Lawson, Leeds Bradford MCCU Head Coach
But frankly, the scheduling is not designed to benefit the students but the counties who want outdoor practice before the County Championship rounds.
Do counties play the MCCUs in June when the latter are more battle-hardened? No. So let's not moan about a system that isn't aimed at helping student cricketers hit the ground running.
The allure of first-class cricket also attracts students to these MCCU institutions and to remove it would weaken squads still further.
Equally, as a test, there's no hiding from first-class cricket; it is entered into the history books and adds that layer of pressure and intensity – for both sides.
Frankly, what's the point of counties playing MCCUs without first-class status? Why bother?
The fact we return to is that counties need competitive cricket on English seaming wickets after usually jetting off to foreign climes for their pre-season tours.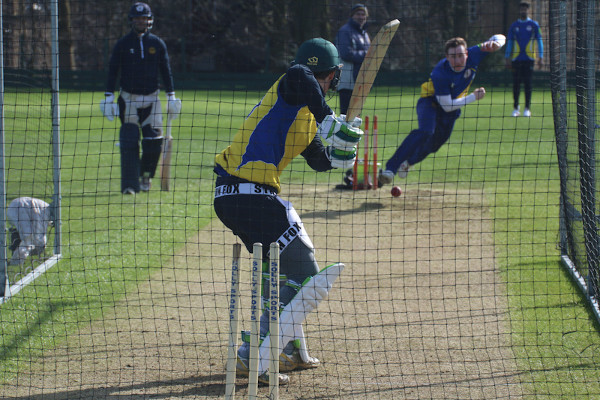 What next?

Those at MCCUs with county contracts return to their employers with the goal of muscling their way into the first team by virtue of eye-catching second eleven performances.
Meanwhile, some MCCU students are also picked in the MCC Young Cricketers squad who are competing in the Second Eleven Championship.
Here's all the stats on the current 2017 performances across those teams, including all of the counties.
As for Leeds Bradford MCCU, there are players assessments to compile, sounding out future players and planning for the next intake of students in September.
Coach Andrew Lawson also stressed the need for the Yorkshire students to learn lessons and improve in order to uphold the MCCU reputation and push themselves to greater heights:
"It's important we continue to raise the bar because we do want to challenge the counties. You want to be able to give them a good run out."
Best of luck to all MCCU cricketers on their continuing journey, they deserve support and encouragement not any attack on their credibility.
Latest posts by John Fuller
(see all)