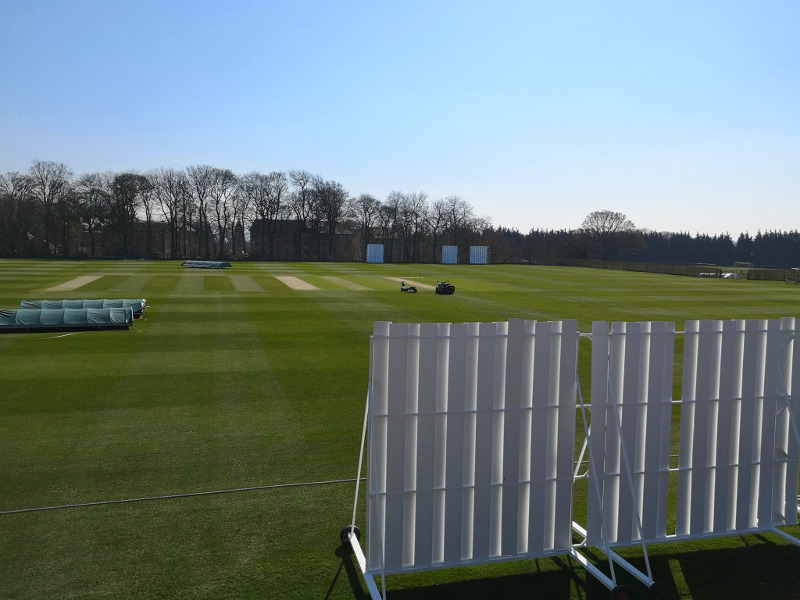 As the sun streams through the balcony window of the pavilion at Weetwood, Andrew Lawson, Head Coach of Leeds/Bradford MCCU, is summoning the words to assess the 336-run defeat down at Derby that concluded the day before.
It has been a chastening few days for the student sides against county opposition, highlighted by Somerset's enormous 568-run win over Cardiff MCCU that predictably cranked up the calls for these fixtures to lose their first-class status. More of that later…
I've known Andrew for years and, cards on the table, have sponsored the Leeds/Bradford MCCU squad for 5 years because I believe it to have real merit and is something worth supporting.
I'd like to think those enduring relationships and access awards me more insight than perhaps some others who are quick to put the boot in over poor results  – but I'll let you be the judge, having read this feature.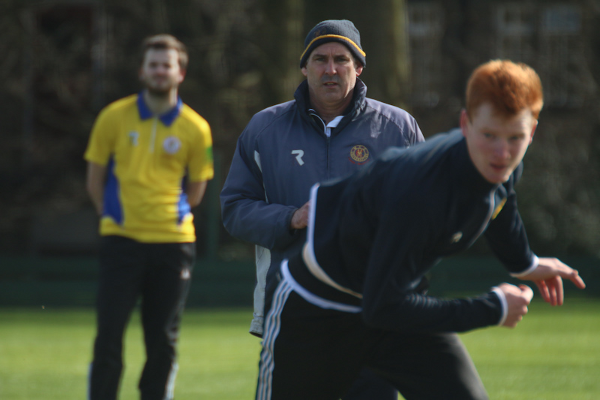 Lawson (above) is not one to hide behind excuses and points out how the intensity of first-class cricket is what has caught some off-guard this week.
He is both mentor and taskmaster and the long and the short of it is that the Yorkshire students were way off the pace at Derby:
"The truth is that with first-class cricket, the intensity throughout the game is high and there were lads who, as the game went on, started to get a little bit tired and slower in the field. The bowlers were feeling the pressure of being out there for 103 overs and being back in the field later in the day."
It's worth noting that there is barely time to gather thoughts – just two days between Derbyshire and Yorkshire fixtures – before the likes of Duanne Olivier, Ben Coad, Gary Ballance and Adam Lyth rock up.
The scheduling is not in their favour but equally it reflects the professional treadmill: "It's tight, it's hard for the lads but I'm not going to use that excuse because I'd rather play the counties and have this window to showcase what they're capable of doing."
Lawson, ever a student of the game himself, sees every experience, however rough, as invaluable: "Derby was a good learning curve; to be aware of what's required to play first-class cricket. The skill and fitness levels have to go up and the mental side is draining. By day three, there were a few tired bodies and the shot selection and decision-making wasn't up to standard. I think they're better cricketers than that."
They are learning the hard way that the standard and graft required for county cricket is way above anything they've come up against before.
That being said, you don't become a pro or even think like one overnight; it's through learning out in the middle where there's nowhere to hide.
The class of 2019 is young and inexperienced – all but Jonathan Reed, the former Yorkshire 2nd XI wicketkeeper-batsman who plays for Scarborough, made their first-class debuts this week. Nonetheless, many have played second-eleven county cricket and could have what it takes.
You know the county season is almost upon us when the annual bashing of the MCCU scheme begins. @Leedsmccu need to digin against Derbyshire, then I look forward to seeing them against Yorkshire at Weetwood. pic.twitter.com/lqhbBIewo9

— Cricket Yorkshire (@cricketyorks) March 28, 2019
As I've said on Twitter this week, why is anyone surprised that the MCCUs get thrashed?
The counties have everything in their favour: finances, facilities, experience and ultimately, strengthen in depth. Why do the MCCUs, greener than most English pitches, face three counties in the first month? It's because the counties want it that way.
Yorkshire have three players who have played international cricket with the majority of the rest of the 13-man squad for Sunday having been capped for England Lions or England Under 19.
On paper at least, it is a mismatch and yet it is an opportunity for young cricketers to grab headlines and impress the right people.
The Leeds/Bradford MCCU squad for 2019 comprises 24 lads, half of whom are newcomers, but all striving for that ultimate prize of a county contract and a crack at life within professional cricket.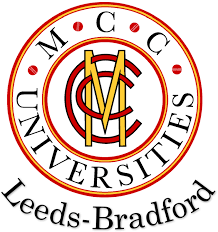 If you haven't heard of the scheme before, the MCC Universities programme allows students the chance to study for a degree alongside matches against counties and other MCCUs. The ECB will be taking over the MCCU scheme from July 2020 and all manner of changes are still to be formally announced but I can shed some light on those in due course.
There are a number of pathways to representing a county with progress through Yorkshire Academy and 2nd XI a typical route but many MCCU cricketers have earnt a county contract off the back of their efforts at university. There's Steve Patterson, Harry Gurney and Luis Reece to pick just three names from the Yorkshire hub.
Equally, many already have links to counties and will be wanting to catch the eye in these early-season showpieces to nudge coaches as to their form and potential.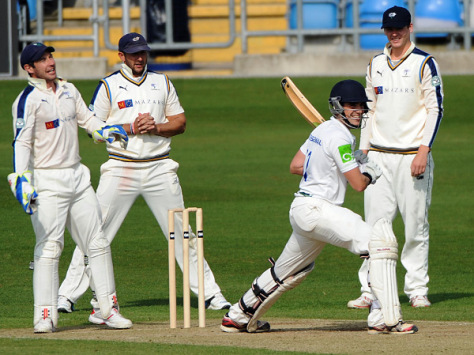 As we look ahead to the very first game of Yorkshire County Cricket Club's 2019 season, it is unusual for it not to be hosted at Headingley but there is a glut of county and international cricket this summer and so instead Yorkshire are the visitors in Yorkshire for a change.
Yorkshire have named a squad of 13 for the match with the shortest distance to an away fixture this year (1.8 miles via Otley Road/A660):
Gary Ballance, Harry Brook, Tom Kohler-Cadmore, Ben Coad, Jack Leaning, Adam Lyth, Duanne Olivier, Steven Patterson (c), Mathew Pillans, Jonathan Tattersall (wk), Josh Shaw, Matthew Waite, Jared Warner.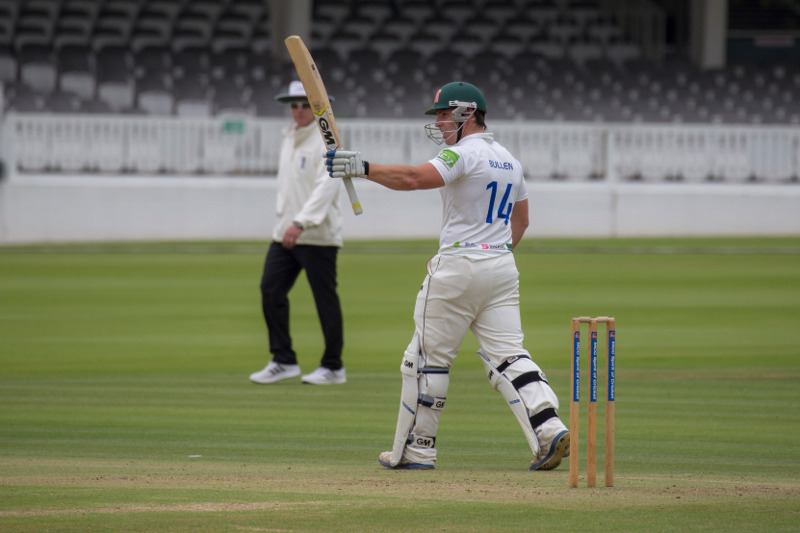 Meanwhile, opening batsman Steve Bullen (above) retains the MCCU captaincy this season although he is set to miss the fixture against Yorkshire with a groin strain.
Angus Dahl, who played Surrey 2nd XI last season will lead the team, having already skippered against Derbyshire.

Barring any last-minute mishaps, the Leeds/Bradford MCCU side will remain unchanged at Weetwood:
Josh Haynes, Taylor Cornall, Oliver Batchelor, Angus Dahl (c), Saad Ashraf, Darren Ironside, Johnny Read (wk), Andrew Neal, Josh Fallows, Josh Holling, Stephen Cantwell.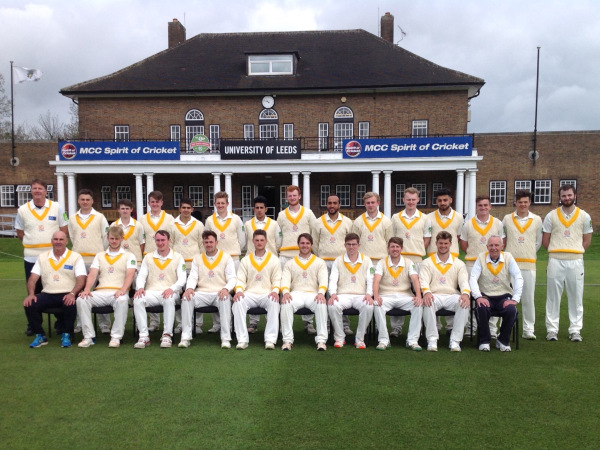 First-class status or not?

There are many opponents to these matches against the counties having first-class status. The standard of the MCCUs isn't strong enough and it dilutes the pedigree of county cricket, so the argument goes.
I could rustle up another 2,000 words just on this topic but allow me to try to be succinct and lay out the MCCU perspective. First-class status for these MCCU vs county matches is absolutely vital. These games shouldn't be watered down to meaningless friendlies.
Something has to be riding on the result for both sets of players. It is crucial to recruiting players to the university centres. First-class cricket means everything and elevates not just status but performance.
It is my understanding that all eighteen counties are unanimous for these MCCU fixtures to lose their first-class status in future; presumably after 2020 when the England & Wales Cricket Board (ECB), not MCC, oversees proceedings.
Nothing has been formally announced – and it may not be for some time – but at the very least, the stance towards MCCUs and their place in the county schedule is hardening.
The counties don't see the value of these matches other than as glorified practice; that's my words, not theirs.
When counties were being shot out for ludicrously low totals last September (Durham all out for 61 then 66 in same day against Leicestershire springs to mind), were there any demands to cull their first-class status?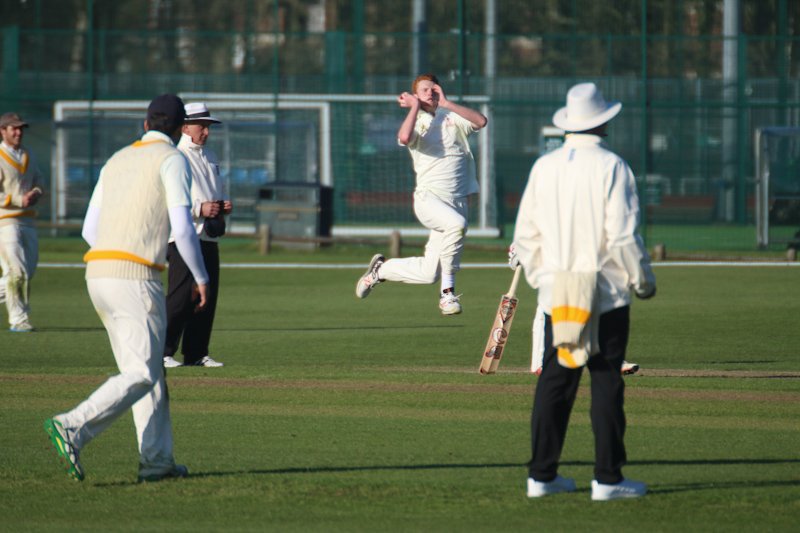 Lawson's view is: "The importance of first-class status, and I'm a firm advocate of it, is it shows the boys and sets the standard of what's required to play. Once you put a tag to it, there's a responsibility and purpose to the game. If you're going to play this level of cricket, that is the standard, that's what's required. We've got to come to the party as MCCUs."
No-one is more acutely aware than Leeds/Bradford MCCU and the other centres of the scrutiny on them at this time of year.
People expect them to fail. People expect them to be overwhelmed. But they might surprise you.
The odds are stacked against their batsmen repelling Duanne Olivier's rockets or Ben Coad's guile at Weetwood. One or more of Yorkshire's top six might blast a big hundred but the pressure isn't all one-way.
After all, no-one wants a duck first up or to see their bowling carted with Nottinghamshire round the corner.
For now at least, Leeds/Bradford MCCU versus Yorkshire is first-class and it's up to the home side to come out fighting and show their mettle.

Latest posts by John Fuller
(see all)