Cricket journalism, specifically around the coverage of county cricket, faces a crossroads. Strictly speaking, to lumber onwards with this traffic analogy, a line has already been crossed and we're waiting for the impact and consequences.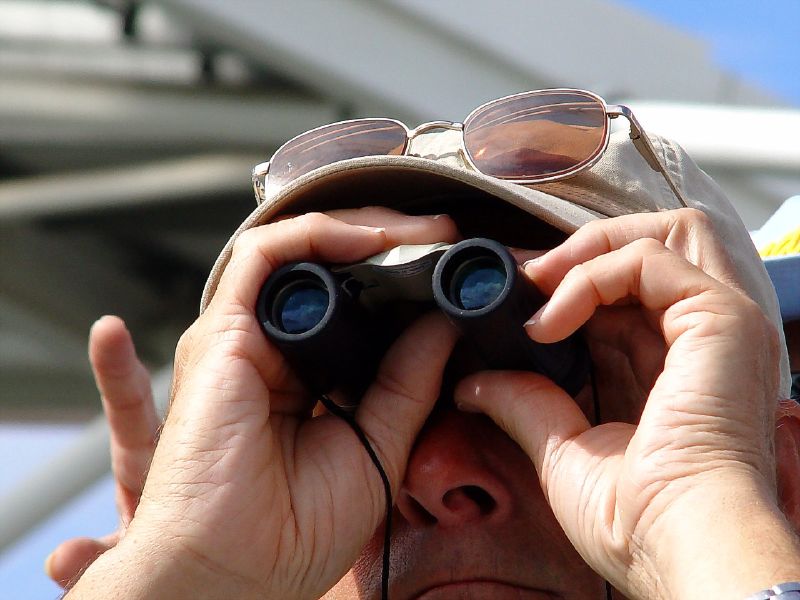 The Press Association, in this instance it relates more specifically to its PA Sport division, is the national news agency for the England and Wales Cricket Board. It proudly boasts on its website:
'Keep your audiences engaged with comprehensive cricket coverage as PA reporters attend all the major events on the cricket calendar.
Capture the action home and away as we follow The Ashes, the County Championship, T20 leagues, Test matches and all shorter variations of the international game.'
Given they are selling cricket journalism as a product or service, this is now at risk of being either disingenuous or just plainly inaccurate. Why?
Because a decision has been made by the Press Association to cut their costs by downgrading the coverage ahead of the 2014 season. They wouldn't see it that way, of course, just 'bringing it in-house' but it's hard to argue it's anything but providing a lesser service.
In the region of twenty freelance reporters are likely to lose work with the PA no longer prepared to pay journalists to report directly from cricket grounds. Instead, the PA will generate coverage from the office based on score updates and Twitter feeds.
Of course, much depends to what extent their own staff actually attend county games or scoop up the raw data they need to produce reports and the required nuts and bolts. But if it's a cost-cutting exercise, it stands to reason that it's highly unlikely a battalion of PA staff will be attending every day of every county game.
Cards on the table, this doesn't affect Cricket Yorkshire in any way. We don't work for the PA or spend that long in the press box relative to others, given the focus of this website is not daily news or ball-by-ball coverage but interviews, reviews and opinion pieces.
But this rankles and it's more than mere solidarity for fellow cricket freelance writers. It feels like yet another erosion of county cricket coverage. Once upon a time, you could gorge yourself on flowing reports across all the national newspapers with wonderful, in-depth analysis. It's partly what inspired me to become a cricket journalist.
Now football barely pauses for breath in the summer so column inches are depressingly devoted to endless transfer speculation at the expense of county cricket. The domestic game is losing traction all the time to other sports. Given you need to pay your money to Sky to watch live county cricket, when it makes it onto the schedule, options across some media channels feel like they're shrinking.
How does this affect the ordinary cricket fan?
Well, that remains to be seen – and there's still a bit of time for a sharp about-turn as happened back in 2001 when the PA first tried this tactic – but it will likely mean less people writing about county cricket and that which is trotted out by less experienced writers will be statistically driven without the nuances and interpretation of the game that comes with experienced cricket journalism, each and every day of a county game.
Time for another carefully worded interjection. The Press Association governs its own costs like any other business and must do what it feels right to manage spend. It owes freelances nothing; it's the nature of the job and we all understand that though the timing of the announcement a month before the new county season was crass.
Cricket journalists who spend an entire cricket season chained to one press box or another have to organise their lives around the bloated and diverse beast that is the county cricket fixture list. Accommodation, travel and logistics don't happen overnight and for freelance journalists, removing what for some was their chief income source in March was a further kick in the teeth.
Given regional newspapers rely on the PA to provide cricket reports, we might well see a leaner and dare I say it, more monochrome depth of reporting. I embrace technology in all its forms and the stats side to cricket plays a key role in cricket but scraping data together, like some electronic deep-sea trawler, is a poor substitute, if that's what transpires.
Now if you're a county cricket fan who watches Sky TV or follows action online via the peerless Cricinfo then life continues as normal and the machinations of press journalism on the county cricket stage will pass you by.
Radio is one area which has successfully staked out its own battleground and it continues to blaze a trail with ball-by-ball coverage of county cricket secured. In 2014, the BBC local radio online cricket commentary service returns on April 13 with coverage of every Yorkshire game in every competition.
For Yorkshire, that means BBC Radio Leeds and the Yorkshire stations who have been involved in this comprehensive coverage for a decade, but thanks to a landmark deal in 2013 between the BBC and the ECB, it was rolled across all the counties and long may that continue.
In the realm of press journalism, the future is less certain although perhaps the furore from certain quarters will be enough to ensure the Press Association retract their decision.
The Cricket Writers' Club, backed by the Sports Journalists' Association, has written to the England and Wales Cricket Board to complain about the decision with the season fast approaching.
It is understood that the ECB shares those concerns and will make it know to the PA but ultimately, it is a corporate decision – albeit one that threatens to dilute the quality and depth of county cricket journalism available.
Latest posts by John Fuller
(see all)