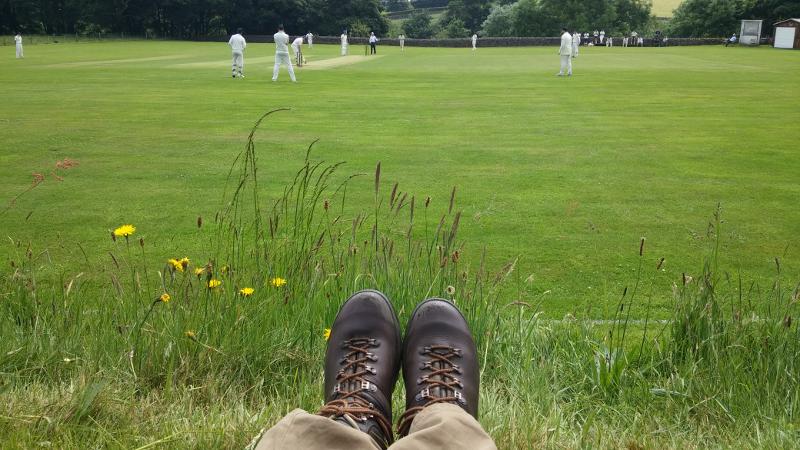 Super Saturday, club cricket crunchtime, call it what you will…after league cricket seasons that began for many back in April, this weekend is where titles are decided, promotion campaigns conclude and relegation trapdoors spring open.
Yorkshire's unsettled weather forecast will offer a lifeline or be a cause of consternation and with plenty of rain about, twists and turns are inevitable so tracking live score updates and scouring Twitter for news will be happening everywhere.
A caveat first, this article cannot possibly feature every league in Yorkshire, (you'd still all be reading next September), but will offer a flavour of what's happening across the county.
However, I can guarantee this… it will be the most comprehensive roundup of Yorkshire cricket leagues anywhere online with 10 leagues featured.
I've endeavoured to consult the oracle of league tables and websites to get this as accurate as possible.
Some leagues already have champions and other divisions have weeks to run but plenty of clubs will decide their fate this weekend.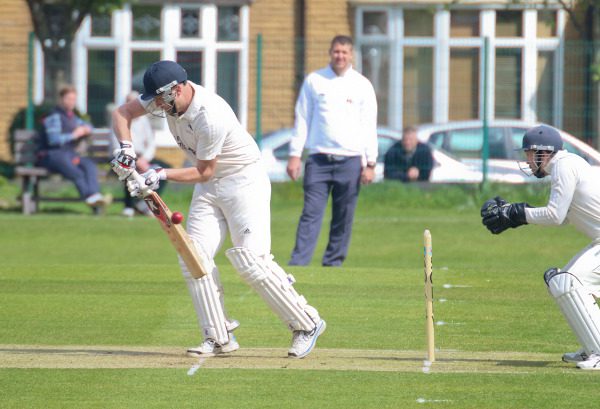 Bradford Premier League
Hanging Heaton (337) have secured the Bradford Premier League title with a week to go as Gary Fellows' side beat East Bierley to end 18 years of waiting. Nick Connolly broke the 1,000-run barrier and overseas spinner spinner Muhammed Rameez leads the wickets tally with 57.
Farsley (298), Woodlands (286) & Pudsey St Lawrence (279) occupy the rest of the top four.
So, the relegation scrap will be the focus: Cleckheaton (176 points), Batley (162 points), East Bierley (160 points) & Pudsey Congs (159 points) all could go down and none face each other.
Fixtures:  Batley v Woodlands, Cleckheaton v Lightcliffe, East Bierley v Bradford & Bingley, Pudsey Congs v New Farnley, Pudsey St Lawrence v Hanging Heaton, Townville v Farsley.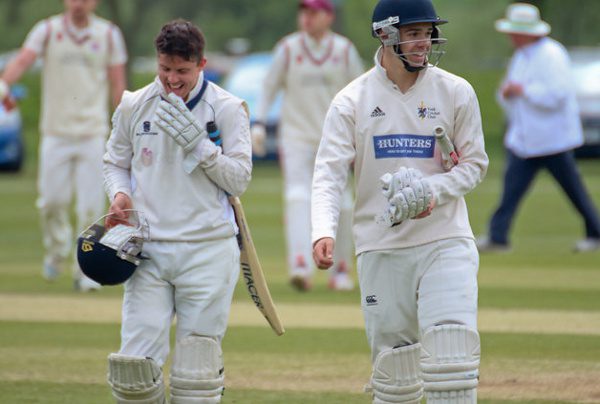 ECB Premier League North
Three teams can win the title on this final Saturday and predicting a winner is to set yourself up to look foolish.
Both York and Yorkshire Academy have been on winning streaks until Stamford Bridge grabbed the points at Weetwood last week to illustrate they're not done yet.
With scattered showers earmarked for York and Leeds, get ready for chewed fingernails, consultation of league handbooks and plenty of attention of groundsmen!
Points on the doors at the moment are as follows: York (166), Stamford Bridge (164) and Yorkshire Academy (160).
York play Driffield Town, Yorkshire Academy are at home to Easingwold and Stamford Bridge are away at Woodhouse Grange.
Easingwold are already relegated and Acomb (56), Hull (53) & Clifton Alliance (52) will be battling to stay up.

Harrogate v Sheriff Hutton Bridge
Hull v Acomb
Scarborough v Clifton Alliance
Woodhouse Grange v Stamford Bridge
York v Driffield
Yorkshire Academy v Easingwold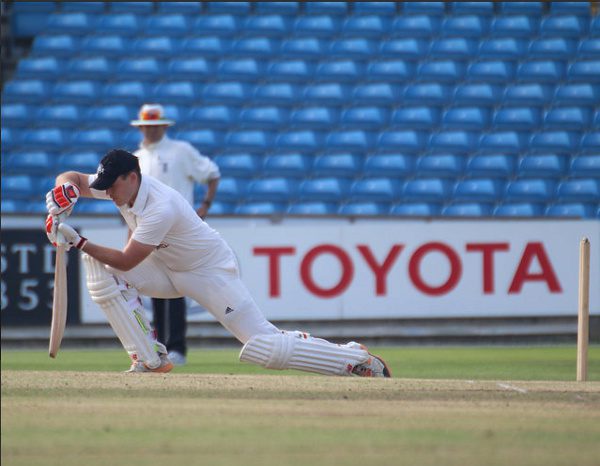 North Yorkshire & South Durham League
Richmondshire and Great Ayton are the two teams who can still win the Premier Division title and the relegation spots have already been decided with Guisborough and Norton heading down.
Richmondshire are at home to Marske as first plays sixth while Great Ayton's away match at Marton (in fourth) will be equally unpredictable.
Whoever wins the NYSD title, they go through to face Wakefield Thornes on Saturday 16 September in the race to be crowned Yorkshire's champion club with Hanging Heaton taking on Yorkshire Academy, York or Stamford Bridge in the other semi at Scarborough.

This Saturday's fixtures:
Barnard Castle vs Seaton Carew
Guisborough vs Darlington
Hartlepool vs Middlesborough
Marton vs Great Ayton
Norton vs Stokesley
Richmondshire vs Marske
http://nysdl.play-cricket.com/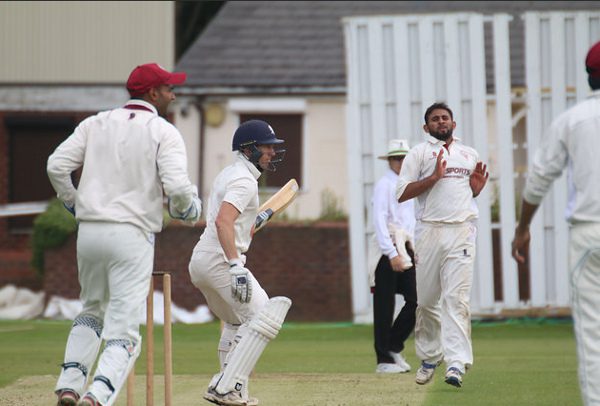 ECB Yorkshire South Premier League
Wakefield Thornes can delight in already having clinched a second successive Yorkshire South Premier League championship after last week's four-wicket win at Whitley Hall.
With 12 points up for grabs each game, nearest challengers Sheffield Collegiate have secured second too.
In fact, there are no matches with title credentials or relegation shootouts as Tickhill & Sheffield & Phoenix United already relegated; the future of the latter club is very worrying given they were suspended from the league back in August for being unable to raise a side.
For Wakefield Thornes, the current Champion club of Yorkshire have quietly gone about defending their title in South Yorkshire and are two games away from keeping their overall ranking as the best performing club in the county's Premier League structure.
ECB Yorkshire South Premier League's Saturday fixtures:

Aston Hall v Wakefield Thornes
Barnsley Wooley v Hallam
Tickhill v Appleby Frodingham
Treeton v Sheffield Collegiate
Whitley Hall v Sheffield & Phoenix (bye?)
Wickersley Old Village v Cleethorpes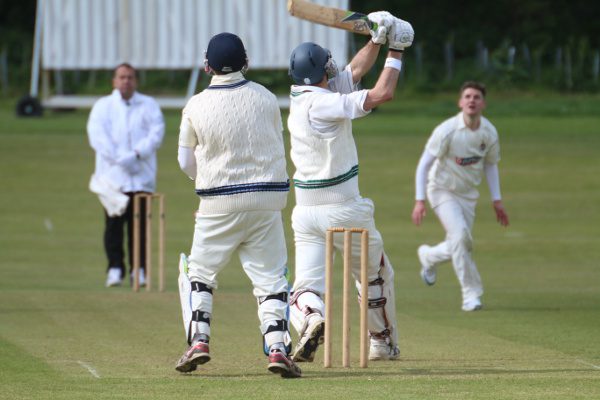 Airedale & Wharfedale Senior Cricket League
Will it be Beckwithshaw or Otley for the Aire-Wharfe title? Well, the two play each other this weekend with Otley the away team in what promises to be a tasty encounter.
Beckwithshaw thought they all but had the Aire-Wharfe crown in the bag yet were docked 20pts recently for discipline issues. Otley are 12pts back in second and so if they lose on Saturday, that's Division 1 done and dusted.
Of course, if it ruined by rain then there is the final round of matches in this league on Saturday 16 September when Otley are at home to Guiseley and Beckwithshaw travel to The Homestead to take on North Leeds.
Unfortunately for Collingham & Linton & Colton Institute, they are both relegated with Adel already confirmed to move up in 2018 as champions of Division 2.
If you'd like to take in a game this Saturday, then here's the schedule in Division 1:
Beckwithshaw v Otley
Bilton v Burley-in-Wharfedale
Guiseley v Colton
Horsforth v Pool
Ilkley v Collingham
Rawdon v North Leeds

http://awscl.play-cricket.com
York Senior League
Before they head down to Lord's to defend their National Village Cup title, Sessay can celebrate having already secured the York Senior League convincingly after their seven wicket win at Goole Town last week made it thirteen wins on the bounce.
Who joins them in ECB Yorkshire Premier League North in 2018 is between Castleford, Dunnington & Studley Royal while Bolton Percy and Goole Town are already relegated from Y&DSCL Premier Division.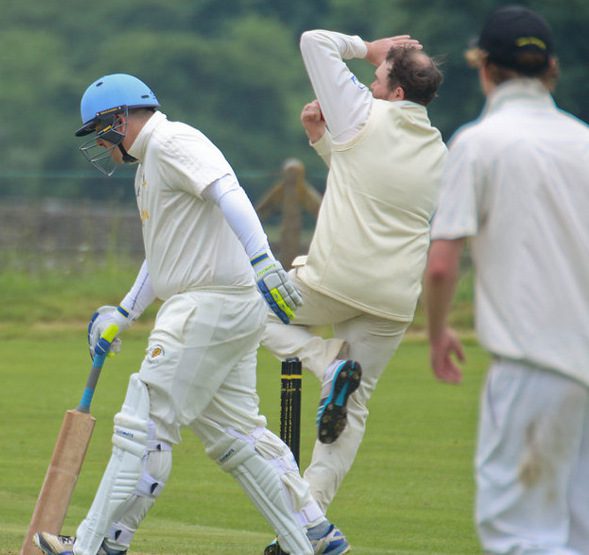 Nidderdale Cricket League
There are two rounds to go with a number of Nidderdale League Division One sides still in contention – Ouseburn (86), Masham (84), Birstwith (82), Helperby (78) & Darley (71) all jostling for positions and silverware.
Masham are at home to Burton Leonard this Saturday while Alne are the visitors at Ouseburn's Lightmire Lane ground; though the following week has arguably the crunch games as Masham travel to Birstwith and Helperby are at Darley's Crake Lane HQ.
Knaresborough Forest (38), Alne (36) & Spofforth (24) occupy the final three places in the Division 1 table but plenty of points up for grabs (6pts for a win). There is a rumour of a wedding involving Ouseburn players on the last day of the season which could make things interesting!
While they chase the second league title (first was in 1998), attention is also on Masham Cricket Club this Sunday as they are the host club for the prestigious Black Sheep Yorkshire Champions Trophy final between Pudsey St Lawrence and York (a replay of the 2016 final).
I look forward to attending and have digits crossed the weather doesn't spoil the occasion in what is a coup for the Nidderdale League and will be a popular day out.
http://www.nidderdaleleague.co.uk/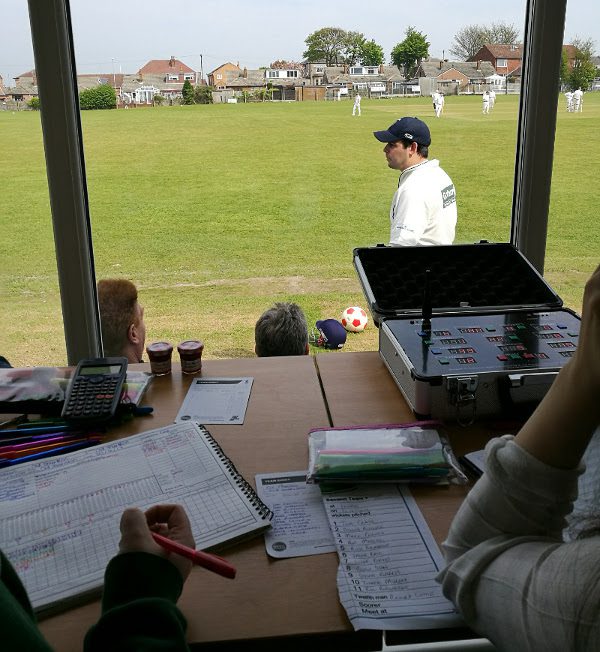 South Yorkshire Cricket League
Doncaster Town are aiming to seal a storming season having already won the Yorkshire Council Championship play-offs at Elsecar and sealed promotion back to the ECB Yorkshire South Premier League.
They sit on 114pts and can claim the South Yorkshire Cricket League Championship title on Saturday against Whiston Parish Church (101) as first takes on second at Town Fields.
Thorncliffe (34), Houghton Main (33) and Hallam (30) are at the wrong end of the table and will be aiming for one final push to end on a positive note and avoid the drop.
Rockingham Colliery and Sprotborough are the two sides promoted to the Championship for 2018.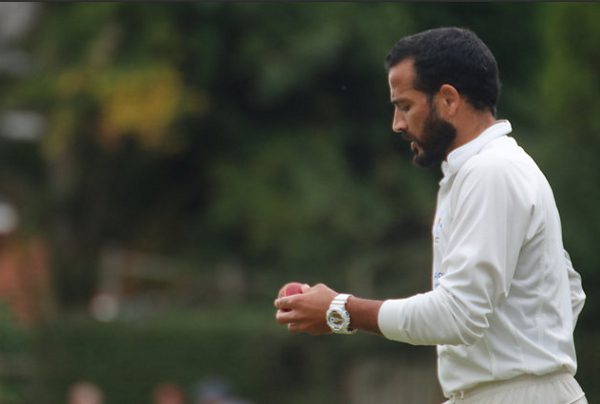 Huddersfield Cricket League
Hoylandswaine (123) are officially Champions of the Huddersfield League's Premiership title with a week to spare after defeating Barkisland.
The Swaine have been on fire in the league winning 19 of 24 matches with only their home game against Kirkburton to come on Saturday.
Barkisland and Skelmanthorpe are relegated while Shelley (96), Mirfield Parish Cavaliers (94) & Raistrick (91) are the trio striving for the two promotion slots up from the Championship in the final week.
http://www.huddersfieldcricketleague.co.uk/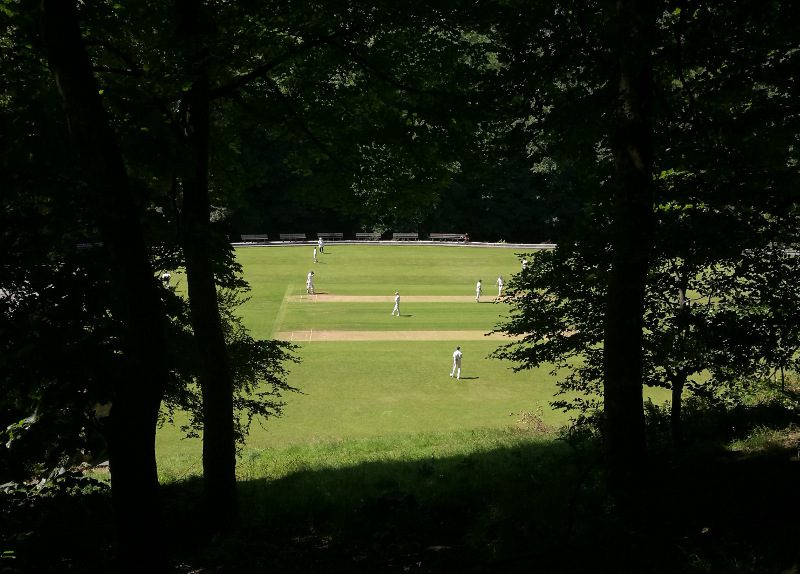 Halifax Cricket League
The Premier Division of the Halifax Cricket League sees Booth on top with 186 points from Jer Lane (182) with Thornton and Mytholmroyd back on 169 each.
It's up to 12pts for a victory and with two rounds still to come this and next Saturday, all four of these 1st XI sides can still get their hands on the trophy.
Here's the games to look out for…
Jer Lane vs S.B.C.I.
Northowram Hedge Top vs Copley
Queensbury vs Thornton
Sowerby St. Peters vs Booth
Triangle vs Mytholmroyd
Warley vs Oxenhope

In the Terry Wynne 2nd Division, Illingworth St Marys CC 1st XI (228) have only lost one league game all season with Bradshaw (193) & Clayton (183) further back.

http://www.halifaxcricketleague.co.uk/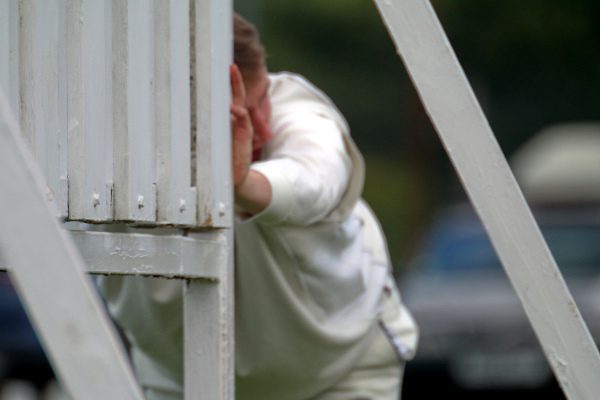 PLEASE SHARE THIS!
So…there you go…the most comprehensive roundup of Yorkshire league cricket you will find anywhere online.
If you liked the article then please show your appreciation by sharing it with the Twitter and Facebook buttons below.
It will help to promote all the clubs and leagues mentioned as well as introducing newcomers to the Cricket Yorkshire website.
By all means, follow @cricketyorks on Twitter or 'Like' the Cricket Yorkshire Facebook page too.
As always, thanks for taking the time to visit the website and all the best to those teams competing around Yorkshire this weekend.
Latest posts by John Fuller
(see all)