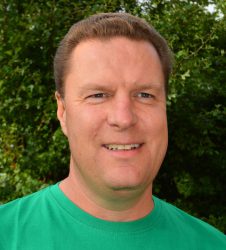 Latest posts by Andrew Gallon
(see all)
Andrew Gallon enjoys a warm welcome and scenic surroundings at Bolton Percy Cricket Club against Dringhouses in the York & District Senior Cricket League.
Whilst driving through the fertile flatlands southwest of York, southeast of Tadcaster, I've passed the Bolton Percy Cricket Club ground on several occasions.
It's a trig and trim sporting arena with tremendous kerb appeal. "I must," I've promised myself, more than once, "watch a game there some day".
'Some day' finally dawned this season. To my delight, the ground, overlooked fetchingly from its east end by the tower of Bolton Percy's fifteenth century church, is even more charming from the business side of its wooden perimeter fence.
Turns out I'm not the only one to have been so beguiled.
Before the match, a York & District Senior Cricket League tier two derby with Division One (West) rivals Dringhouses, I circumnavigated the manicured boundary, absorbing birdsong and country air, and encountered an elderly couple strolling in the opposite direction.
To my surprise, John and Kath (apologies if those spellings are incorrect) told me they live in Wakefield. They, too, had chanced upon Bolton Percy's ground and, the following Saturday, decided to bring a picnic and attend a game.
Once bitten, forever smitten
That was 25 years ago. They've been coming ever since and are now very much part of the Bolton Percy Cricket Club family. Once bitten, forever smitten!
Over a quarter of a century, the couple have seen "little lads in shorts" progress to the first team via the club's junior ranks. They cited opener Jacob Green, who the previous Saturday had scored an unbeaten 107 in a 154-run victory at Thirsk.
John and Kath like to make a day of their runs up the M1, with cricket merely part of the entertainment. That morning, they told me, they'd been at a York racecourse car boot sale.
A sign at the entrance to the Bolton Percy ground declares 'Everyone Welcome'. As I discovered, everyone is very welcome and, what's more, is made to feel welcome. I can understand why two Wakefield residents have become so attached to the club.
Put in by Dringhouses, Bolton Percy soon found themselves 12-2. The men out were two of the heroes of that Thirsk win. Young Green made four. Tom Malloch, who at Thirsk contributed 91 to a second-wicket stand with Green worth 187, was dismissed for a duck.
This proved handy, because Tom opted for a post-dismissal boundary walk. Noticing my wife and I were unfamiliar faces ("we always like to see new people at the ground"), he paused for a chat. "Cricket is a leveller," he reflected, after this week's brief knock, the metaphorical arrows of outrageous fortune flying at eye height.
Tom was only too happy to talk about Bolton Percy's thriving cricket club. This season, for the first time, they have introduced a fourth senior XI – and are thrilled to do so. Tom told of the progress made by youngsters involved with the club's "burgeoning" junior section.
Bolton Percy's catchment encompasses villages in the vicinity. In addition to Bolton Percy, which has the aforementioned All Saints' Church at its attractive heart, Appleton Roebuck and Bishopthorpe are prodigious sources of talent.
Abundance of cricket near York
Although York is only 10 miles distant, Bolton Percy tends to be regarded as "too far out" for cricketers from – or who have relocated to – the city.
York certainly isn't short of cricket clubs.
Acomb, Clifton Alliance, Dringhouses, Heslington, Heworth, New Earswick, Osbaldwick, Ovington, Stockton & Hopgrove and York are all within the city's outer ring road whilst Bishopthorpe, Copmanthorpe, Dunnington and Rufforth lie just beyond.
But, Tom explained, Bolton Percy's lovely setting and fine facilities help persuade many older cricketers to spend their twilight playing years with the club.
Tom solved the mystery of the large tree that almost threatens to envelop Bolton Percy's tidy, two-storey clubhouse. It's an unusual juxtaposition.
Initially, of course, the tree was much smaller – but then so was the structure over which it looms. The clubhouse footprint has expanded several times; a clear indication of a club that's doing the right things well.
Planned fine-tuning will see wooden slats on the clubhouse balcony surround replaced by clear panels, giving those sitting up there an unobstructed view of the action.
A "major investment", a couple of years ago, resulted in the opening of two-lane permanent nets, tucked away in the northwest corner.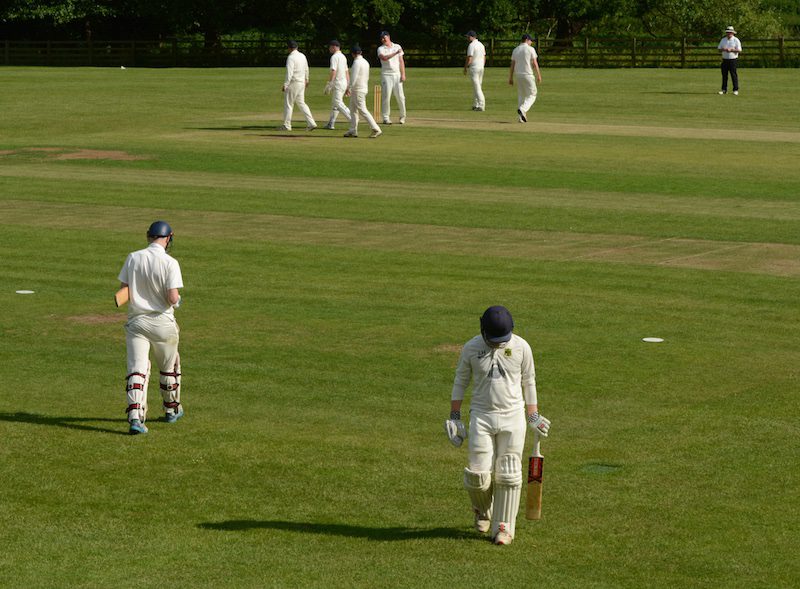 The immaculate pitch, a very good size and shape (space isn't generally an issue in this open expanse of the Broad Acres), has a crown profile, with the square at its highest point. Must be a super drainer.
According to Tom, Bolton Percy is one of the nicest grounds in the York & District Senior Cricket League.
If you can drag yourself away from the lively, friendly gathering around the clubhouse, the best vantage point is the west end. From here, you can look straight down the wicket. Beyond, poking above the trees, is the church tower. A bell chimes the hour. Bliss.
Apparently, a previous owner of the Old Rectory (a characteristically impressive dwelling twixt ground and church) used to keep the trees trimmed more than the present occupant. Sadly, it means less of the church is visible, certainly when the trees are in leaf.
Shade seekers cannot do better than hunker down alongside the embowered, gabled scorebox (the Rigby Electronic Scorebox, a sign on its door informs), opened in 2015, with the support of Yorventure, members and guests. Yorventure is a Boston Spa-based, not-for-profit environmental body that distributes grants generated through landfill.
Trains are an inescapable feature of the Bolton Percy ground and, if you discount a tractor mowing, really the only thing that punctures the peace or obliterates the birdsong.
Our game, boys, our game
The York-Church Fenton-Leeds line passes within a hundred yards of the west end. Trains can be glimpsed, through foliage, across a field on whose fence a sign warns of a bull's presence. Out in the sticks, the trains are well into their stride therefore inclined to be noisy.
The east coast main line, linking York and Doncaster, is further away, to the east, and much less intrusive. After a while, one simply tunes out the railway's periodic roar.
When Bolton Percy slipped to 12-2, I feared this 11th-versus-third fixture might result in a comfortable victory for Dringhouses. How wrong I was!
After the departure of Green and Malloch, opener Ed Noble (57) and Tom Atkinson (57) put on 106 for the third wicket. But Dringhouses struck back, reducing the hosts to 150-7 from 140-4.
It prompted a fielder to shout: "170 all out, boys, 170 all out" followed by "Our game, boys, our game".
The visitors reckoned without Bolton Percy's tail wagging. Matthew Howden (30 not out) and Tom Anderson (27) added 38 for the eighth wicket then Howden and Richard Lindsay (12) put on 31 for the ninth.
It left Bolton Percy 225 all out from 46.5 of their 50 overs, a creditable effort because for a long time even 200 looked a forlorn hope. George Wilson (3-52) and Tom Storr (3-65) had the best bowling figures. Storr also ran out Noble.

The erratic Tom Anderson (4-43), plagued initially by wides and no balls, stuck at his task to destroy Dringhouses' upper order before captain Danny White (5-27) did the same to the south York team's lower-ranked batters. Anderson's haul included two wickets in two balls, a bombshell that left the visitors 58-4.
Losing draw: Not something they do
Digging in, skipper Tom Owen (32) and Daniel Snaith (29) figured in a fifth-wicket partnership worth 43. Oddly, Dringhouses didn't show any inclination to shut up shop and hang on for a so-called losing draw. Not something they do, a supporter remarked.
With 15 balls remaining, and Dringhouses on 138, Bolton Percy took the final wicket to secure an 87-run victory and collect 30 match points. The hosts climbed to eighth, out of the 12-team division's three relegation places. Dringhouses, netting seven, dropped to fourth.
Shortly after the visitors' innings began, young volunteers Kaylah, Hugh and Milly opened a bake sale, next to the clubhouse. Proceeds were destined for Bolton Percy's junior section.
We indulged in a thick, gooey slice of homemade chocolate cake, a bargain at a pound apiece. At the end of the game, when we returned our plate to the sale stall, the enthusiastic kids were still dishing out cake, right, left and centre.
To quote Tom Malloch, explaining the appeal of Bolton Percy Cricket Club: "There are so many ways to get involved."